Hi everyone. Taro here.
It's a weird time to be a founder at the moment and there seems to be two camps of thought: one are the more established founders who are worried about the upcoming months with funding, business outlook and slow growth. The others are the very early-stage founders, who see the rapid advancements to various tech happening thanks to AI implementation and plenty of new opportunities.
I'm certain investors are in a similar situation, and some have been inspired to take action. Which side of the fence are you on? Is this the time to make a push and create something when your competitors are quiet?
Next issue we will begin spotlighting founders from startups that are just starting out or have not been in the limelight for a while. We hope this can give them an extra boost and showcase their work to the wider community. Watch this space!
Nothing But Net
Recent Startup Wins
Indonesian supply-chain startup Baskit raised a USD 1.5m pre-seed round led by Forge Ventures, featuring participation from Sketchnote Partners, Prasetia Ventures, and other regional and global angel investors.
Baskit plans to invest in its technology and expand its team of industry practitioners to enhance Indonesia's consumer distribution chain and develop critical partnerships with brand principals. The company will expand its geographical reach across West and Central Java and establish brand and distributor partnerships in the second half of 2023.
Malaysian health-tech startup Qmed Asia raised USD 1.2m through an Equity Crowdfunding campaign on Leet Capital. It attracted support from 110 investors, including Angel Investors, the Malaysia Co-Investment Fund (MyCIF), and 1337 Ventures.
Energy-efficiency-as-a-service start-up TablePointer saw a USD 3m seed funding round led by Wavemaker Partners, AgFunder, ENGIE, and Steve Melhuish.
Pick & Roll
Interesting Drops From the Week
On the Road
Events to check out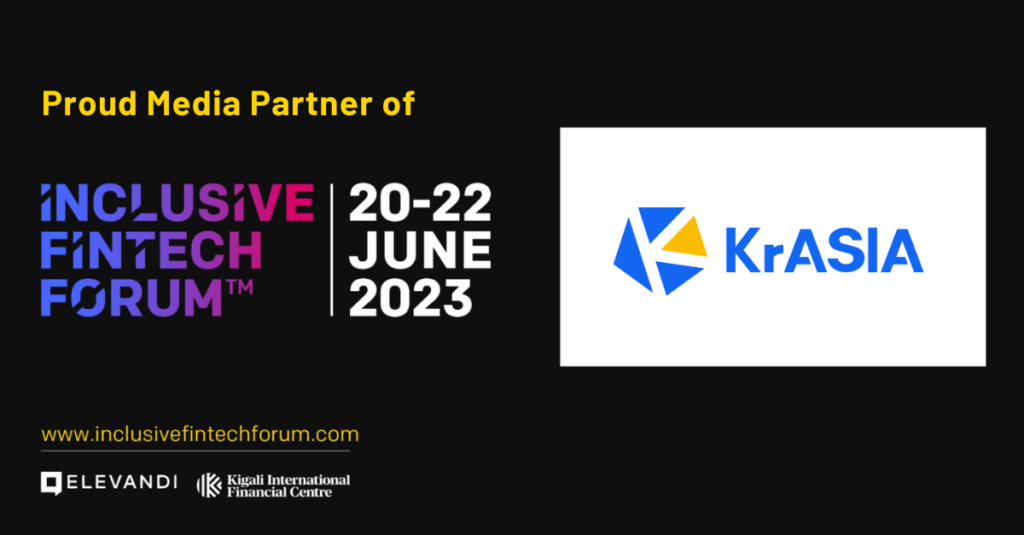 We are excited to announce our partnership with the Inclusive Fintech Forum, which is organized by Elevandi and Kigali International Financial Centre (KIFC).
This year's inaugural event will be held in Kigali, Rwanda, from 20 to 22 June and will gather 2,000 attendees from a global community of policymakers, entrepreneurs, investors, corporates, and foundations.
The platform aims to foster implementation strategies for the inclusive and sustainable development of FinTech through insightful keynotes and panels, deep-dive roundtables, hands-on workshops, and an exhibition space showcasing best-in-class inclusive FinTech projects.
As event partners, we're happy to share with you a 20% discount! Use this code: KRASIA20
Join the 3-day gathering of policymakers, entrepreneurs, investors, corporates, and foundations to craft solutions for inclusive finance and FinTech for good.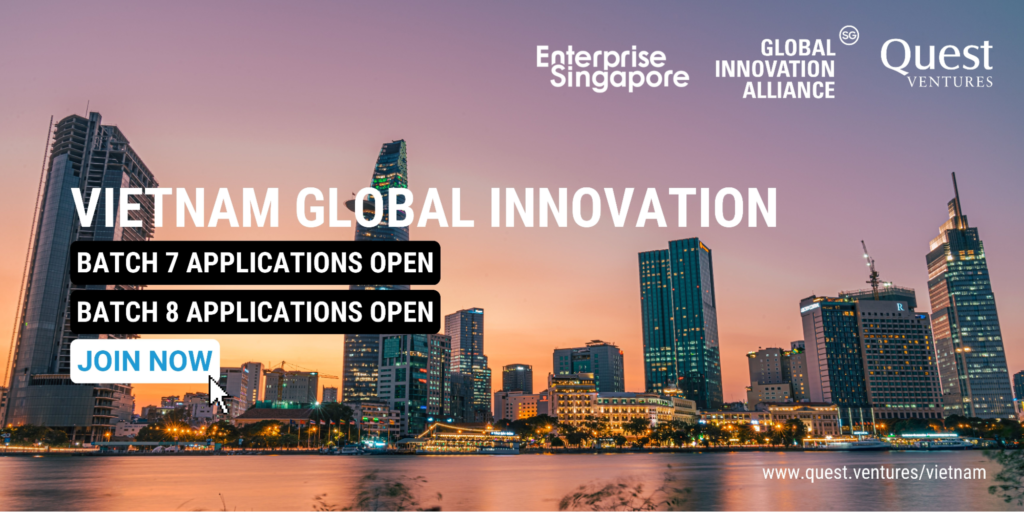 KrASIA is a partner of the Quest Ventures Vietnam Global Innovation (VNGI) accelerator program in Hanoi and Ho Chi Minh City. Quest Ventures is holding its 7th and 8th iteration of VNGI, which was developed to supercharge the go-to-market journey of startups into the Vietnam ecosystem.
Through this program, participants will:
Gain access to world-class mentors and programmes that can help take their business to the next level
Learn from a diverse lineup of speakers covering topics on the startup ecosystem of Vietnam
Access a network of VC investors for subsequent funding
Don't miss out on the opportunity in the region's fastest growing market. Sign up now at www.quest.ventures/vietnam
If you are a startup that is raising funds, or have an interesting story or lead for us to feature in this newsletter, please fill out this form.