Hi everyone. Taro here.
What a week — Do Kwan was arrested in Montenegro, Federal Reserve continues their rate hikes, Indeed laid off the majority of their Singapore office, Tik Tok CEO was grilled before a House Committee in a fight to stay alive in the US, Ohmyhome listed on NASDAQ for some reason, and Jack Dorsey's payments company Block was accused of fraud and facilitating crime.
The year is definitely unfolding in a very interesting way, with the tech-related layoffs seeing no slowdown. Each day brings new developments on a global scale.
Nothing But Net
Recent Startup Wins
Healthtech startup Bot MD announced a new partnership with the Indonesian Medical Association and Siloam Hospitals. The partnership will aid Indonesian doctors with measuring patient outcomes and manage their medical association membership.
Singapore-based fintech MetaVerse Green Exchange has appointed former NASDAQ Vice Chairman Sandy Frucher as their Vice Chairman.
Health tech startup Mesh Bio and Indonesian health services provider PT Pramita announced a partnership that will see the startups analytics solution level up its preventive care.
Pick & Roll
Interesting Drops From the Week
There is a push in the US to remove the requirement for a bachelor's degree for jobs and change the way recruiters filter job applications. Could this happen in Singapore soon? [via Vox]
This breakdown shows which 16 companies are behind most of the search results (we're talking over 3 billion clicks) you get on Google. Yep, just 16. [via Detailed]
After getting rid of most of the employees that were growing its reputation, Buzzfeed is pushing its remaining media team to take on even more work to keep it running. [via Vanity Fair]
In another International Women's Day special, Melody speaks with Rachel Chng from Tribe Accelerator about her journey in tech.
On the Road
Events to check out

Gobi Partners and UN Women are organizing a two-day workshop to guide entrepreneurs and investors on the incorporation of gender-responsive strategies.
Held from 2pm to 5pm (GMT+8) on March 30 and 31 2023, the event teaches how to build and sustain an inclusive environment. Participants will receive a certificate of completion from UN Women.
Register using the links provided below: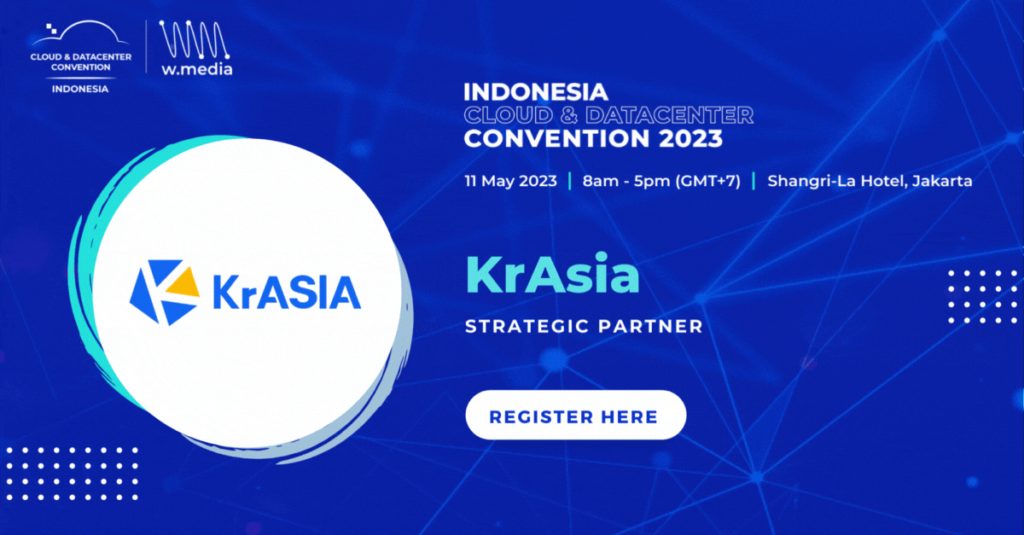 Indonesia is on the cusp of a new phase of economic growth.
Driven by domestic demand and commodity exports, opportunities for local enterprise and commerce are growing in Indonesia, and the country is projected to be the fastest-growing market for data centers in the region over the next five years.
The rollout of 5G technology is likely to have a significant impact on the industry, but what challenges would it present, and how can providers stay ahead of the curve?
Find out by joining the Indonesia Cloud & Datacenter Convention in Jakarta on May 11, 2023, presented by W.Media – Global.
Complimentary passes for business and standard delegates are available using KrASIA's code KRASIAID23.
Register here, and refer here for more information regarding the registration process.
For speaking and sponsorship opportunities: https://lnkd.in/gR_4c2Pd
If you are a startup that is raising funds, or have an interesting story or lead for us to feature in this newsletter, please fill out this form.