Hi everyone. Taro here.
I have been meeting a few people recently that have started new ventures powered by AI. Within the space of just a few weeks, they have managed to create a service or solution with a team of only one or two people. The pace that things are developing and improving under AI is quite staggering, with Google making huge strides after playing catchup to Microsoft and OpenAI.
The way startups are created and launched has changed basically overnight. What the landscape will look like will be one to keep an eye on as other ChatGPT competitors appear and offer even better plugins for developers to use.
If you are a founder that has recently built a new solution with AI please reach out! We are keen to hear your story.

This week Kopi sits down to chat with David Baey, Co-Founder and CEO from Mortgage Master, a Singapore-based mortgage broker startup that helps you get the best home loan rates.
What are you trying to achieve with Mortgage Master?
One of the things about housing agents, mortgage brokers, or any kind of middleman, is that they are viewed negatively because people believe they don't add value to the system. However, in developed countries like Singapore, brokers bring convenience and their fees are paid by banks or housing developers, not the consumer. They serve as marketing representatives for banks, providing information on the best rates and deals.
When I started in the industry, housing agents frustrated me because they prioritized their own interests and engaged in dishonest practices. As a banker, I saw many people making poor financial decisions due to the influence of housing agents. This motivated me to leave banking and join Money Smart, a financial aggregator, where I focused on solving mortgage-related issues and providing sound advice to customers.
Over time, I realized that the traditional model of property transactions had flaws. People often find a house before securing a loan, which leads to overstretching budgets. I believe it's important to anchor the home buying journey through finance to avoid such issues. I founded Mortgage Master to address this problem and expand beyond mortgage services.
Currently, Mortgage Master has been operating since 2018, and we also own a property agency called Property Master. We recently launched an app and expanded our services to Indonesia.
What are you working on for the tech side of things?
One of the main things we want to focus on is transparency in the bid and offer system for property. That's the main objective. Secondly, for the mortgage side, we aim to provide you with a mortgage portfolio to reference. When you log into my app, you'll have access to your data, including your mortgage and property information.
Our app, called Property Master, will also have a property portfolio feature. It's currently in a soft launch phase, so there may still be some bugs, but you can play around with it. In terms of the property portfolio, one significant aspect is that mortgage rates in Asia are not favorable for long periods. They are usually good for only two to three years, after which they become unfavorable. This means that everyone needs to refinance or reevaluate their mortgage every two to three years.
So, for the mortgage side, we provide debt management for your property, including a valuation feature that other websites also offer. Additionally, our listing platform will introduce a bid and offer transparency system. These are the main features that will drive our company forward.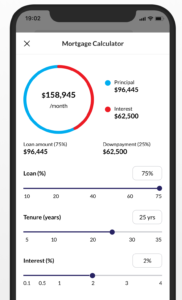 For the majority of your journey with Mortgage Master, have you primarily relied on bootstrapping and minimal investments, without any substantial seed funding?
Yes, it's all relative. It depends on the founder, me, and what I want for the company and investors. We have raised money and are raising more. A big round should come in about 18 months. I believe in building the foundation first, taking investors' money when the company was already breaking even. Instead of burning millions every month, I took a slower approach, growing and expanding in stages. I care about consumers and investors, not just maximizing profits. My way may be unconventional, but it's lower variance.
What is your go-to song for energy and motivation for your day?
Believer by Imagine Dragons, that song is awesome before pitching.
Nothing But Net
Recent Startup Wins
Pick & Roll
Interesting Drops From the Week
On the Road
Events to check out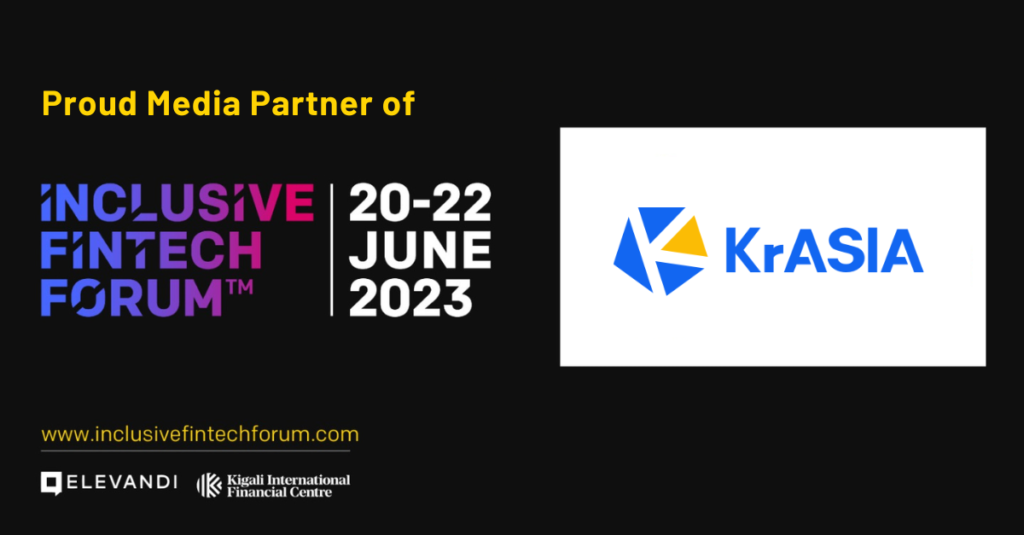 We are excited to announce our partnership with the Inclusive Fintech Forum, which is organized by Elevandi and Kigali International Financial Centre (KIFC).
This year's inaugural event will be held in Kigali, Rwanda, from 20 to 22 June and will gather 2,000 attendees from a global community of policymakers, entrepreneurs, investors, corporates, and foundations.
We are pleased to share that the agenda for the Inclusive FinTech Forum is now live!
See the latest agenda
Register now here. Get a 20% discount off the Industry Pass with promo code: KRASIA20
Over 120 speakers will share best practices in financial inclusion and use cases with the purpose of driving progress, alignment and the implementation of digital public goods, digital payments and lending, micro wealth management, insurance and pensions, capital markets infrastructure, and ESG financing.
Join the 3-day gathering of policymakers, entrepreneurs, investors, corporates, and foundations to craft solutions for inclusive finance and FinTech for good.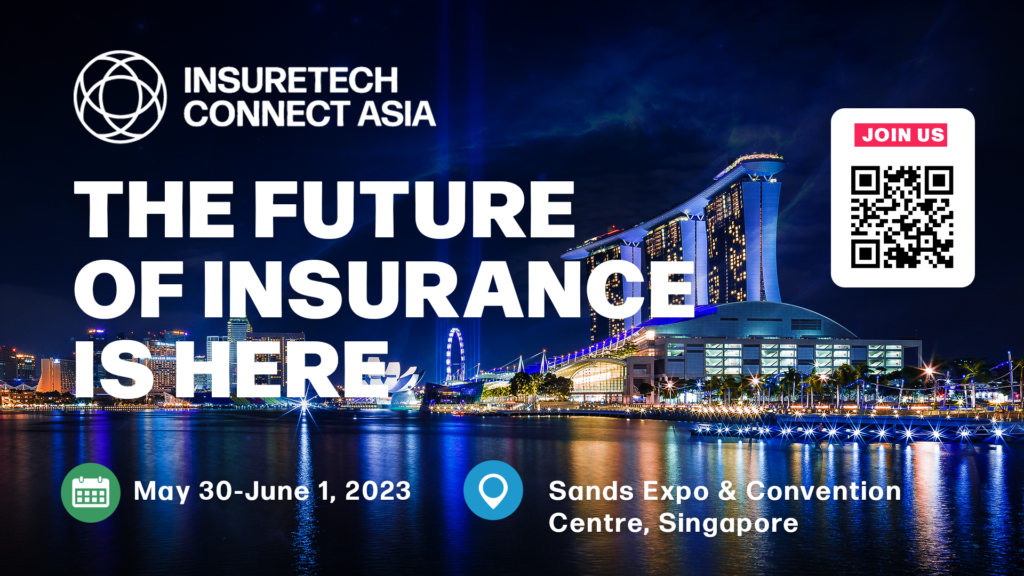 Discover the latest trends and gain valuable insights into the dynamic world of insurtech at ITC Asia, the largest insurtech event in the region. This unparalleled gathering brings together tech entrepreneurs, investors, and insurance industry leaders, offering a platform for networking, learning, and exploring new opportunities.
Over the course of three action-packed days, you'll have the chance to witness groundbreaking innovations, discover strategies for increasing productivity and reducing costs, and ultimately enhance the lives of policyholders. With industry giants like Manulife, Swiss Re, Zurich Insurance, Munich Re, and more, you'll hear directly from key players about the future direction of the insurance market.
Don't miss the opportunity to be at the forefront of innovation! ITC Asia will take place on 30 May 2023 – 1 Jun 2023 at Sands Expo & Convention Centre, Singapore.
To save USD 200 on your conference pass, use the code KRA200.
Register here.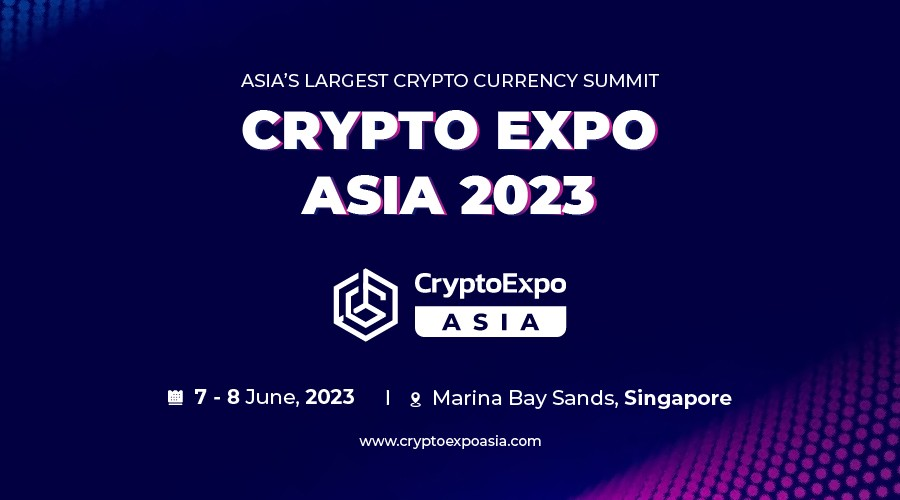 Crypto Expo Asia, the one of the largest crypto-focused conferences in Asia, will return to Singapore this year following its successful debut in 2022. Organised by international exhibitions and conference company, HQMENA, Crypto Expo Asia will be hosted at the iconic Marina Bay Sands on 7 – 8 June 2023.
This second edition of Crypto Expo Asia includes speakers and sponsors from BEOSIN, Cake DeFi, Coinhako, EMURGO, Pixelmon, RockX, the Mantle Network by BitDAO, Matrixport and more. The event is an opportunity to engage with over 100 organisations from over 30 countries, exploring the key trends shaping the global crypto industry, including AI, CBDCs, web3 regulation, metaverse adoption, and blockchain gaming Last year drew over 5,000 attendees and 50 exhibitors including representatives from OKX, Amber Group, Affyn, SimilarWeb, and X-Meta (powered by Binance Cloud), among others.
Crypto Expo Asia is a platform and catalyst for industry players, regulatory experts, and academics to discuss the key trends that are shaping the global crypto industry, including artificial intelligence, blockchain gaming, CBDCs, Web3 regulation, and more. This year, Crypto Expo Asia will also introduce the inaugural Web3 Expo Asia Summit, a sub-event dedicated to furthering discourse around NFTs and the Metaverse.
If you are a startup that is raising funds, or have an interesting story or lead for us to feature in this newsletter, please fill out this form.