Hi everyone. Taro here.
We have noticed startups have been sending in their pitches recently but one thing that is missing a lot of the time with those that maybe a bit inexperienced is the lack of a media kit. This will help media outlets get to know the company a lot better and think of interesting story angles to write. It can be easily done using a shared folder on Google Drive and have materials such as:
Founder/team bios – Include short biographies of your founders and key team members. Highlight their expertise, previous accomplishments, and roles within the startup. This helps to humanize your company and gives journalists potential interview subjects.
High-quality images – Provide high-resolution images that journalists can use in their articles. This can include logos, product photos, headshots of key team members, and images of your office or operations. Make sure these images have a mix of photos in portrait and landscape modes.
Company overview – This is a brief description of your startup. It should include information about when and why the company was founded, what problem it solves, and what makes it unique. Keep it concise and engaging.
Product information -if your startup sells a product or service, include detailed information about it. This can include how it works, its features and benefits, and any unique selling points. If possible, include product demos or videos.
Contact information – Make sure to include contact information for your media relations team or the person responsible for handling press inquiries. This should include an email address, phone number, and social media handles.
Press releases – Include copies of press releases for major company milestones. This could be product launches, funding announcements, significant hires, or notable achievements. Make sure your press releases are professionally written and follow the standard format.

This week Kopi reviews Ghostlore, a game created by Singaporeans Andrew Teo and Adam Teo. 
Ghostlore is a unique action-RPG game that brings the rich folklore of Southeast Asia to the gaming world. The game is a modern take on the classic ARPG genre, featuring a detailed item and character customization system, procedurally generated maps, and beautiful 2D isometric art.
The game's narrative is rooted in the diverse and vibrant folklore of Southeast Asia, with players facing off against monsters from Malay, Indonesian, and Chinese myths. These include the bloodthirsty Penanggal, the boar demons of the Babi Ngepet myth, and the insatiable Hungry Ghosts. The game offers over 30 different enemies and bosses, providing a challenging and immersive gaming experience.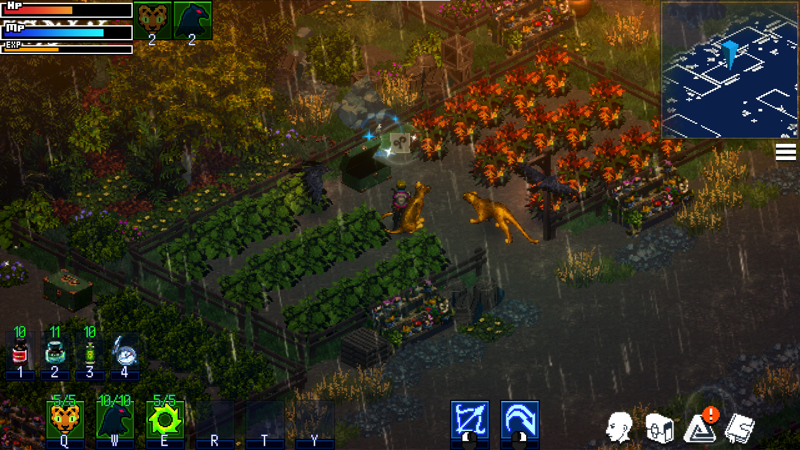 Ghostlore's world is procedurally generated, taking inspiration from Singapore, Malaysia, and Indonesia. This not only provides a unique gaming environment but also allows players to experience a culture that is underrepresented in popular media. The game even includes regional elements like food, which players can collect and prepare to gain buffs.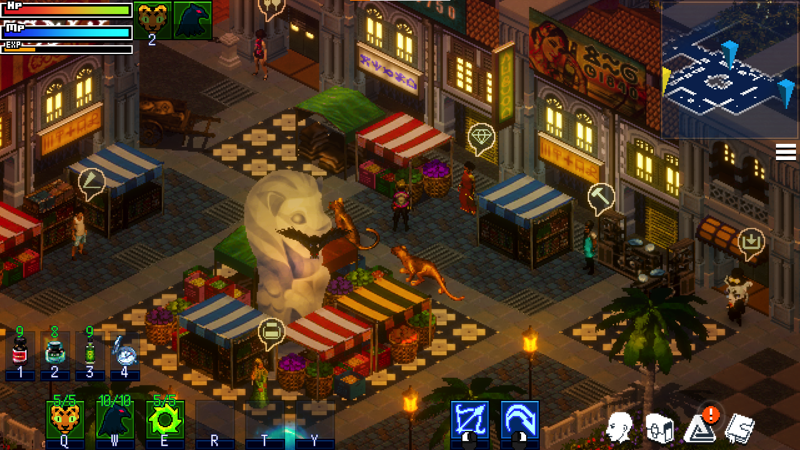 The game offers six hero classes, each with unique abilities. Players can mix and match abilities from three out of these six classes, allowing for a high degree of customization. I chose the Sentinel class, which allowed the character to summon animal allies such as tigers and crows to join the battles. The game also introduces a unique Glyph system, where players can inscribe magical symbols onto their bodies to gain new powers.
Ghostlore also features a variety of weapons prevalent in Southeast-Asian martial arts, such as the Kris, Parangs, Kukri Knives, and enchanted Talismans. Additionally, players can equip Amulets, which are commonly sold as good luck charms in Southeast Asia, to gain various advantages in the game. The combat is very easy to learn, with the mouse clicks controlling the attack and roll action, with keyboard hotkeys allowing the quick access to items to boost HP/MP or the extra attack skills. Movement and attacks are all controlled by mouse clicks so you will need to be looking around the map at all times to make sure you don't get ambushed by enemies. Once I learnt the basics, I found myself really enjoying exploring the maps and slowly upgrading the character using XP. Character skills and upgrades are surprisingly quite deep with a good range to pick and choose from.
This game is definitely not for those looking for a AAA experience, but more for people who enjoy simple, fun and easy action games. The maps looked great throughout and the central location that is clearly inspired by Singapore was fantastic. Ghostlore is a promising game that offers a unique blend of rich Southeast Asian folklore, detailed character customization, and engaging gameplay. It's a refreshing take on the ARPG genre that could appeal to startups and investors in Southeast Asia looking for unique and culturally rich gaming experiences.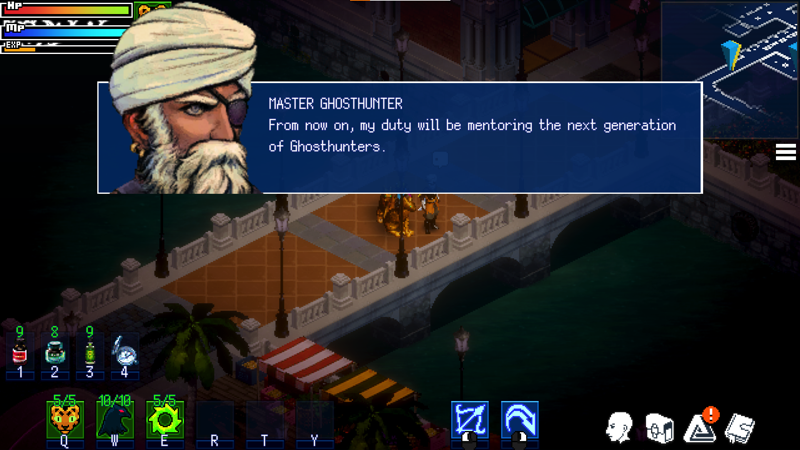 Open Run
This week, we take a look at the six finalists from the BRICS-Singapore Entrepreneurship Competition 2023, organized by Transfong Ventures. 
Pick & Roll
Interesting Drops From the Week
If you are a startup that is raising funds, or have an interesting story or lead for us to feature in this newsletter, please fill out this form.