As part of their undergraduate program at the National University of Singapore, Jeffrey Tiong, who studied bioengineering, and Dian Guan, who studied management information systems, both completed internships in the United States. Tiong interned at a medical startup in Philadelphia, while Guan went to Silicon Valley to work at a video streaming company.
During the internship, Tiong's supervisor asked him to conduct research on patents, which marked his first involvement in the field. Patents are legal tools to protect ownership of inventions, designs, and processes for a designated period of time. Patent information consists of a detailed description of the invention, comprising technical information, drawings, and other legal and business-relevant information.
By analyzing certain patents, businesses mat be able to see into the future and forecast market needs. Companies can estimate how much they need to invest in R&D to create new technology, and avoid infringing other people's patent rights before launching a new product.
Tiong saw a business opportunity in this field. Together with Guan, he launched PatSnap in 2007 to make IP search and analysis easier and accessible to companies.
PatSnap describes itself as an "innovation intelligence" services provider. Using technologies such as machine learning, artificial intelligence, and natural language processing, PatSnap provides patent insights as well as market and tech intelligence for companies and organizations, so they can make informed strategic business decisions. PatSnap's software provides insights about patents, corporate and financial records, financing deals, legal records, as well as scientific papers and journals.
The firm was launched in Singapore thanks to a SGD 50,000 (USD 37,700) grant from NUS Enterprise. Less than 15 years later, PatSnap has reached unicorn status after a recent USD 300 million Series E investment by SoftBank Vision Fund 2 and Tencent.
"We are a B2B software-as-a-service company. This particular space has recently gathered a lot of attention from VCs due to its recurring revenue model. Innovation intelligence has a high barrier of entry. It took us two years to build capabilities with our data, which gave us a competitive advantage before we expanded globally. Investors now believe we have a strong presence in this unique space," Guan, co-founder and vice president for the APAC region, told KrASIA.
Compared to other IP intelligence software providers, PatSnap products are mainly used by companies for R&D, rather than for legal purposes, Guan explained. Companies and organizations typically need to invest a lot of time and money in research—collecting hundreds of pieces of information in different formats—before making decisions such as creating new technology or entering the next market.
As patents are legal documents packed with jargon, they can be difficult to understand for non-experts, so companies also often hire lawyers or consultants to make sense of the data.
PatSnap helps simplify that lengthy and expensive process for companies. "What PatSnap does is collect this information globally. Then, we provide companies with an analytic platform that is easy to understand. The barrier of adoption is lower with our technology. So basically, we democratize this information to more people," Guan explained.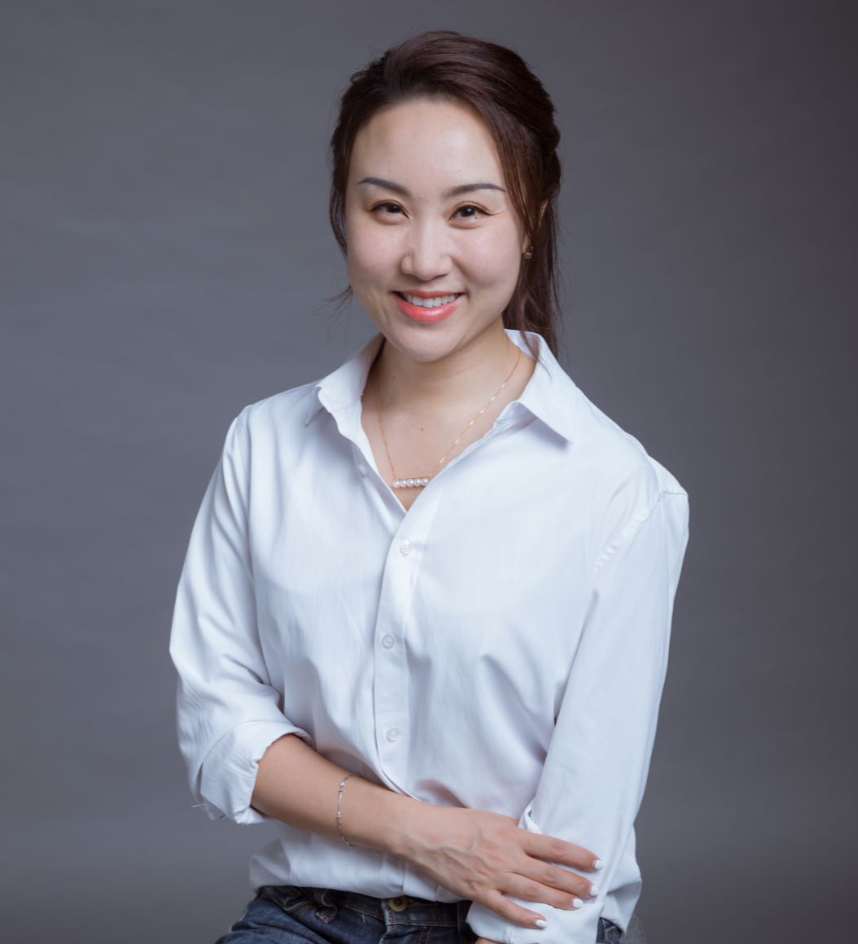 High barrier, fewer competitors
The patent information sector has a high barrier, which makes it more difficult for new players to enter the field, according to Guang. That's one of the reasons that explain why there are not many patent intelligence software providers in Asia, she said.
"You have to collect information from all around the world, but every country has a different patent system and laws, not to mention that some countries have very poor digitalization. For example, in China, you can access patent information online, but you can't do it in Thailand and Malaysia, as they have a low level of patent digitization," said Guan.
"You not only need to find talents with computing skills, but you also need to have people who understand patents to develop useful technology," she added.
The PatSnap team collects IP information for each country and digitizes the data. Then, thanks to machine learning and AI-powered technology, customers can find relevant information across billions of IP data points, like a Bloomberg Terminal for patent-related information.
"For instance, if there was one patent created by a person named Jane Doe, and there are scientific publications written by someone with the same name, we use AI to find the context and to identify whether these people are the same person. Then, we'll give customers comprehensive analysis about a patent or technology, and that's what we mean by innovation intelligence," Guan explained.
To date, PatSnap has collected information from over 120 million patents, some dating back to 1800, covering 216 nations. The firm operates in six countries—Singapore, China, Japan, the UK, the US, and Canada—and employs over 800 people.
Localization has always been key when expanding into a new market, said Guan. "No matter which market we're in, we have to be very local. Being a Singaporean trying to sell products to American companies is very hard. This is the same with China, England, and so forth. Our biggest advantage is that everywhere we go, we hire local people. In China, our entire management team is comprised of local Chinese who speak the language, and we apply this strategy in all our markets," she added.
China was like a second home for the company. "PatSnap's founder started with a SGD 50,000 grant, which was not much, so he relocated to Suzhou, where he joined an incubator to stretch the startup's runway and tap into a new and larger talent pool," Carmen Yuen, a partner at Vertex Ventures, the first investor in PatSnap, told KrASIA.
The startup began to work with government agencies in China, developing platforms that were suited for Chinese customers, and they became quite popular among Chinese users. At the same time, PatSnap continued to develop its product for other countries, as the patent market was more mature outside of China.
"As a result, it has a twin-engine that works very well for both the Chinese market and for other markets abroad. This really set them apart from the competition," Yuen said.
Today, PatSnap has over 10,000 customers, with big names like Tesla, Dyson, GW Pharmaceuticals, Walt Disney, Spotify, and Xiaomi. The company also serves universities in Singapore, China, the US, and the UK.
Clients pay an annual variable fee to use Patsnap's services, Guan explained. "Our contract value is varied. The starting point is somewhere from USD 15,000 to USD 20,000, and it can go up to USD 500,000 per year, depending on the size of companies and the number of licenses they subscribe to."

Investor confidence
PatSnap raised its first VC investment in 2014 from Vertex Ventures when the startup was relatively unheard of and intellectual property was not highly valued in Southeast Asia. Later on, the firm attracted the attention of other large investors like SoftBank, Tencent, Vertex Ventures, Summit Partners, and Sequoia Capital China.
"We really believed in the importance of IP information and analysis. In the old days, it was really painful to do this [IP analysis]. The old search system was complicated, you needed to hire a lawyer and pay tons of money. There was no other efficient way of doing it," said Chua Kee Lock, CEO of Vertex Holdings.
"So, when these recent graduates came up with an innovative idea, we found them very interesting," he continued. Yuen, instead, saw in co-founder Jeffrey Tiong someone willing to break out of his comfort zone and take risks.
The team at Vertex believes the company will be able to grow further and acquire more prestigious clients. "Data and information is the new oil, so when you have the tools to mine them, you are the king. The unicorn status is just the beginning for PatSnap, and I believe the company can even achieve a USD 10 billion valuation later on," said Chua.
Open for the consumer market
After the latest investment, PatSnap will leverage SoftBank's wide network to expand into Japan and form partnerships with local companies. Guan also doesn't rule out the possibility to tap into Tencent's WeChat ecosystem to eventually serve the consumer market.
"We are still experimenting, but yes, we might come up with some application targeting individual users," she said.
Going forward, the company will continue to invest in R&D, innovation, and improving capabilities for its existing products. Any company that utilizes technological innovations could be in need of patent intelligence, so as the global tech industry matures, the demand for PatSnap's product will continue to increase, said Guan.
"Patent applications have been increasing steadily, especially in certain regions like China, where there are new emerging sectors like electric vehicles, lithium-ion batteries, and third-generation semiconductors. As such, we still have a lot of room to grow," she said.