Logistics is a key enabler of the internet economy as it ensures the movement of goods from suppliers to merchants, and from merchants to consumers. Since e-commerce will take on even higher volumes of transactions in Southeast Asian nations, the region's logistics sector holds many opportunities for investors.
Nevertheless, the COVID-19 pandemic has produced tough challenges for shipping companies. Many countries around the world are declaring lockdowns or travel restrictions, disrupting entire supply chains that involve transportation, warehousing, distribution, packaging, and so forth. The firms have had to make extensive changes to their day-to-day operations.
Cross border deliveries and B2B logistics hit hardest
According to the "B2B Payments Impact Report" by Pymnts and American Express, air cargo transport costs have soared as many governments have placed limits on international flights, while maritime shipments are also experiencing delays due to quarantine-related logjams. China was the first country to be heavily impacted by COVID-19; entire cities were locked down and suppliers were unable to manufacture goods, leading to visible disconnections in global supply chains. During the lockdown period, logistics hubs in the country were either empty or overloaded due to movement limitations, causing major setbacks in cross-border logistics from and to China.
"The situation was getting worse in the recent month when the outbreak was spreading worldwide, causing multiple countries to lock down nationwide and shutting out many cross-border shipments. As a result, the frequency of the cross-border air cargo was decreased, which caused the international shipping fee from China to Southeast Asia to increase every day while shipments are delayed," Ng Yi Ying, founder and CTO of cross-border logistics startup AllSome Fulfillment told KrASIA.

AllSome Fulfillment provides services for online merchants to ship goods to their customers from China and Malaysia to other destinations around the world. The services include supplier coordination, secured storage, pick and pack, as well as delivery. Ng said that the lack of labor available to work on-site due to social restrictions has halted parcel deliveries, and storage at logistics hubs is at its limits. In the long run, some shipments could be lost if the stockpiles are not managed properly.
"For example, less than 50% of manpower can attend to the workplace in Malaysia. Besides, there are lockdown zones and closure of ports, which disallowed movement into the affected locations. As a result, there are many undelivered parcels. Failed delivery attempts and warehouse storage resulting in additional cost, which can cause a burden to logistics companies," Ng said.
As the pandemic still shows no sign of subsiding, sectors like travel, accommodation, as well as food and beverage industry have nearly ground to a halt, rippling out to do the same to B2B logistics, according to Tiger Fang, co-founder and CEO of Indonesian logistics technology company Kargo Technologies. Freight transportation is facing falling demand. Firms that handle imported or exported cargo, or that work with hotels and restaurants, may see fewer shipments, which could lead to truck drivers losing their jobs.
Given this uncertain situation, logistics companies need to keep track of border and movement restrictions. Flexibility is key, and companies must actively make decisions and adjust their plans to keep up with the current situation.
For example, AllSome assesses the entire supply chain to figure out which shipments can still be handled, keeping in mind the limitations due to limitations put forward by various governments. "When China was in lockdown due to COVID-19 in February, we pushed the fulfillment activities to Malaysia. In April, we adjusted the fulfillment activities back to China since the country is recovering, while Southeast Asian countries are locking down," Ng said.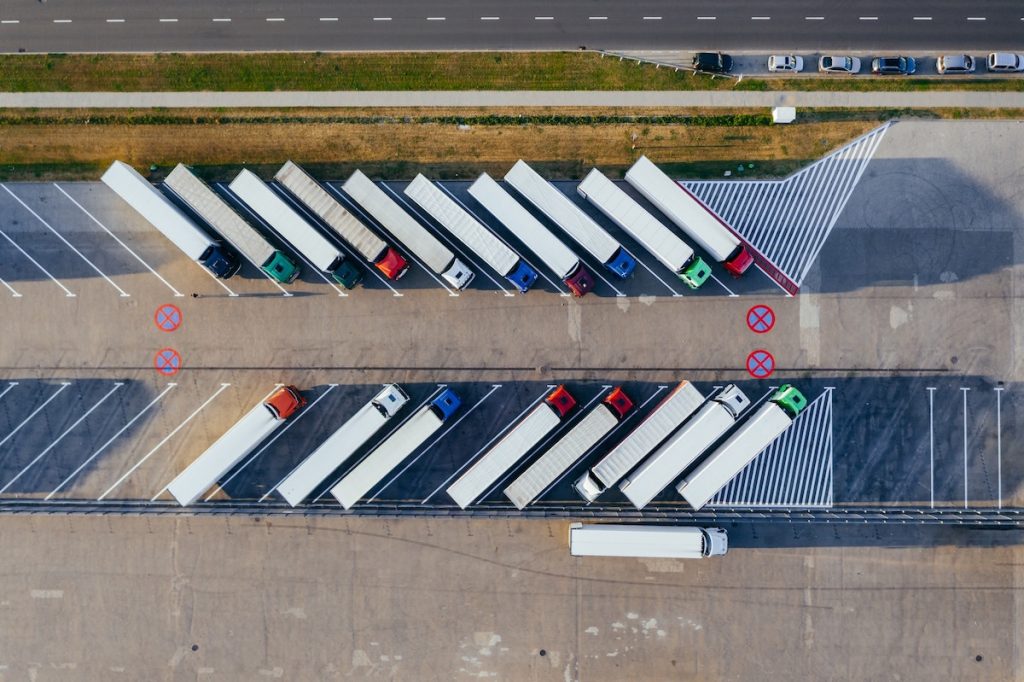 Surging demand for B2C logistics and same-day deliveries
As social distancing and shelter-in-place measures are implemented, the general population increasingly depends on e-commerce and delivery services to receive meals, groceries, and other essential goods. This is leading to booming demand for same-day deliveries. An on-demand logistics company, Lalamove, has logged surging orders for meal and grocery deliveries, although they are aware that this may be a temporary shift.
"During the outbreak, we're seeing a completely unprecedented moment in which consumer behavior is rapidly shifting from one day to the next. It's everything from hand sanitizer flying off the shelves, to food delivery skyrocketing, to a rise in sales of loungewear for fashion brands," Blake Larson, Lalamove's international managing director, told KrASIA. In markets such as Singapore and Kuala Lumpur, where consumers are already familiar with how the company's services work, more businesses and users now rely on on-demand on companies like Lalamove for their day-to-day needs, he said.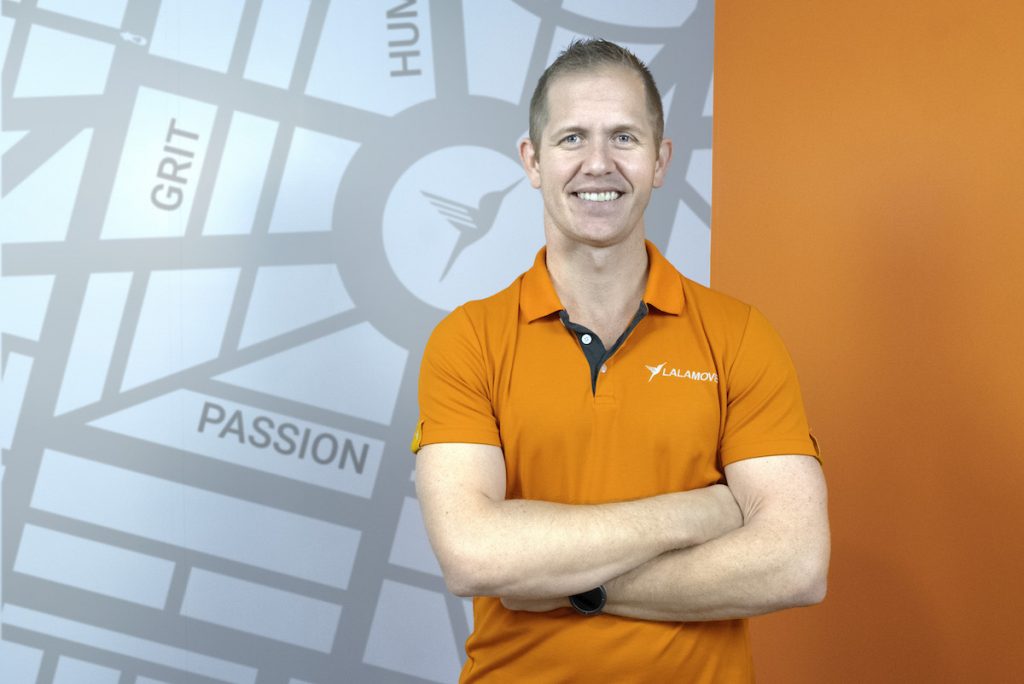 Dhana Galindra, CEO of Indonesian micro-warehousing startup Crewdible shares a similar view. He said that B2C delivery service on Crewdible's platform has increased by 50% in the past month, as more people are turning to online platforms to shop for essentials.
This situation also drove Gojek and Grab to strengthen their delivery offerings, especially since Indonesia has been implementing large-scale social restrictions that ban on-demand motorcycle services. Both platforms recorded an uptick in orders for their delivery businesses starting on the day when government orders were issued for citizens to stay at home. During the pandemic, GrabExpress saw a surge in demand for shipping services by up to 40%, especially from small and medium enterprises (SMEs) in Indonesia.
Contactless delivery is a new normal
According to the World Health Organization, the likelihood of an infected person contaminating commercial goods is low, and the risk of catching the virus that causes COVID-19 from a package that has moved through different conditions and temperature is also low. However, logistics and deliveries companies still need to take precautionary measures during deliveries, in large part by encouraging customers to opt for contactless delivery and mobile payments.
"The safety of our driver-partners and customers is a key priority. Lalamove has rolled out a variety of programs, ranging from providing hand sanitizer and masks to driver-partners to providing credit top-ups or subsidized deliveries to SMEs. For customers and driver-partners alike, contactless delivery is encouraged as much as possible. To reduce possible routes of transmission, users are encouraged to use the cash-free payment and contactless delivery options," said Larson.
Kargo Tech is making similar moves to keep drivers safe. The company ensures that all pit stops on its routes are well-stocked and properly disinfected. It has integrated an electronic proof of delivery mechanism on its platform to limit physical contact between users. The feature reduces the need to exchange paperwork in-person, in turn limiting the risk of cross-infection.
Meanwhile, Gojek and Grab have also introduced a contactless approach for their food and parcel delivery services to minimize physical contact between persons. Using the apps' respective functions, customers can direct drivers to drop off their orders at specific locations. Drivers will then notify the customers of their arrival and wait for the packages to be picked up.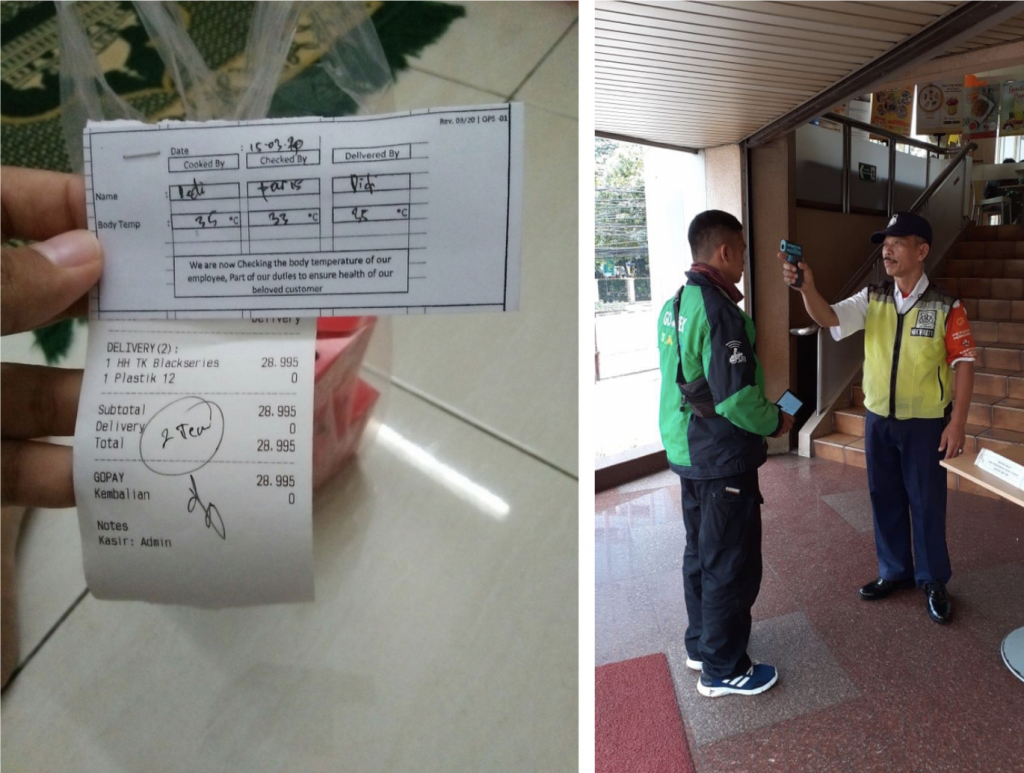 With some medical professionals' projections suggesting that there could be more waves of infections in the near future, contactless delivery is here to stay. This is also driving higher rates of adoption and utilization of mobile payments, as people want to limit contact and the exchange of physical objects.

Logistics tech companies can notch a win in the crisis
The companies that can pull through during this critical time will pave the way for greater success. "As B2C logistics demand increases, it's time to review and come up with working solutions to optimize, improve, and adapt to the stressful moment. Logistics companies that can absorb high parcel volume with quality services have a great opportunity to attract new clients," Ng said.
Tech-powered delivery and logistics companies are in a unique position to keep their operations online throughout this crisis. These companies can use their tools and know-how to organize shipments of essential goods to communities in need.
"We foresee delivery becoming more commonplace and e-commerce is going to play an even bigger part in the lives of both consumers and businesses," Larson said. "With many consumers relying on delivery services now, they would undoubtedly see the ease and convenience online delivery service brings. Businesses, especially those that did not offer delivery before COVID-19, now can possibly see delivery as an alternative stream of income and a way to grow their customer base."
In China, the logistics sector has picked up momentum while the country recovers from the outbreak within its borders. While many companies in other industries have had to let go of their employees to cut costs, logistics companies now need more workers to buoy operations. Hangzhou-based company Best Express said that it will create more than 40,000 jobs in China and Southeast Asia in 2020, while JD Logistics is looking to hire over 20,000 new warehouse and delivery workers.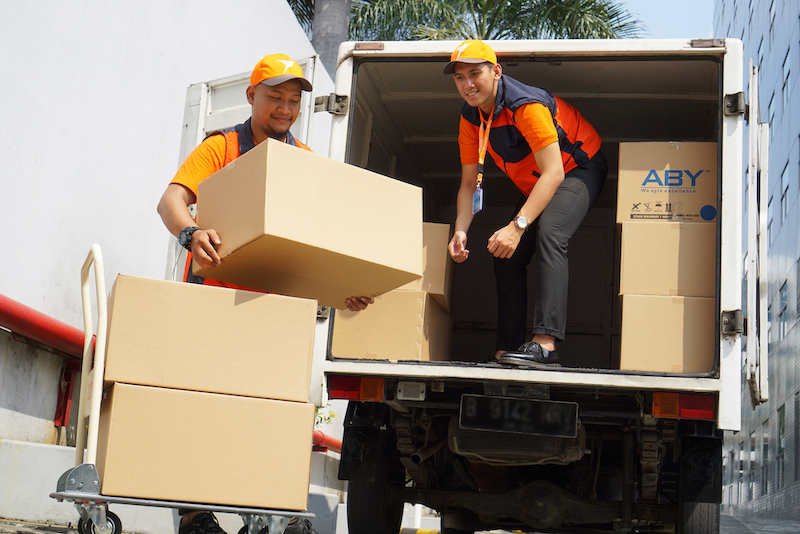 The COVID-19 crisis is demonstrating the importance of technology to conventional logistics companies, and they will likely embrace digitally optimized operations soon. They also need to create a more flexible supply chain and adaptable business operations. This presents opportunities for logistics tech startups to fill the gap.
"For logistics companies, digitization and agility are key to help businesses grow and deliver at scale. One of the key differentiators that a tech company like Lalamove provides is the ability to provide on-demand or advance delivery services, which provide real-time tracking information and a clear and transparent pricing structure," said Larson.
Logistics tech is a sector that received plenty of investments in Southeast Asia last year, and there are at least five startups that have raised fresh capital in 2020 so far. As an archipelagic region, logistics costs in Southeast Asia can run high. In Indonesia alone, logistics accounts for around 25% of the country's GDP. The sector is in need of streamlining, and smart logistics systems provided by tech companies can be an answer. For now, investors may be more cautious when it comes to pouring in their cash due to the pandemic, but logistics tech startups can still attract investments as long as they can illustrate the agility of their business models.