Danik Indriati is a housewife who works as a reseller agent on social commerce app Super. Every week, she collects orders for groceries and other daily consumer goods on her social media channels. She then orders these products on Super and personally delivers them to customers a few days later.
"A friend of mine introduced Super to me. I wasn't interested in the beginning as I thought the operation was complicated. Yet, it turned out that the features and instructions were easy to follow," she told KrASIA. Today, Indriati has around 120 customers, primarily fellow housewives who live in her neighborhood—Tegalsari district in Surabaya, East Java, Indonesia.
"Super sells goods at wholesale prices, so I can resell them at a slightly higher price and make a profit," she said. "Customers like to shop through me as they don't need to go to the markets or grocery stores so that they can save money that would have been spent on gas or public transportation," Indriati added.
Founded in 2018, SoftBank-backed Super provides affordable goods to residents in Indonesia's tier-2 and tier-3 cities by leveraging social commerce and a streamlined logistics chain. The platform is currently available in 22 cities in East Java and South Sulawesi. It works with thousands of resellers like Indriati.
Indriati enjoys her freelance role as a reseller agent as she can obtain extra income without leaving her kids alone at home. She earns up to IDR 2.5 million (USD 142 to USD 177) per month, she said, which is higher than the 2021 provincial minimum wage in East Java, IDR 1.86 million (USD 132).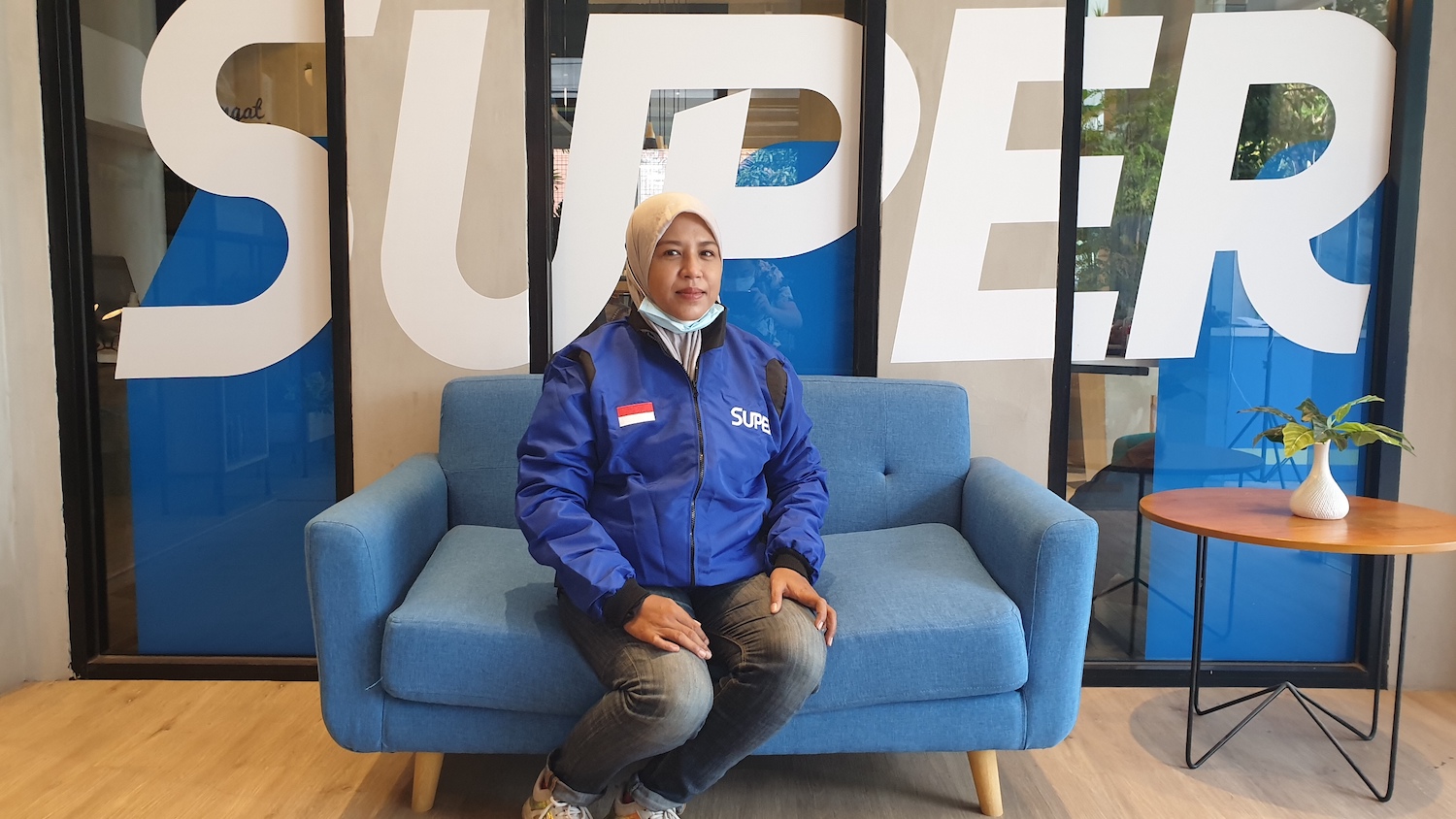 Addressing retail problems in rural areas
Super is one of several social commerce platforms that have emerged in Indonesia over the past three years. Other startups in this sector include Evermos, KitaBeli, Chilibeli, RateS, and Woobiz, which primarily target customers in tier-2 and tier-3 cities. In such areas of Indonesia, social commerce is becoming particularly popular as e-commerce adoption is still low due to expensive shipping costs and lower internet penetration.
Most consumers in smaller towns start their online shopping journey on social media platforms like Facebook Marketplace or WhatsApp groups, where they can easily reach out to sellers who live nearby and offer hyperlocal selections of products.
"Retail in rural areas has two big challenges—high prices and small transaction volume per household. In Indonesia, daily products are often more expensive in rural areas compared to tier-1 cities due to poor road connectivity across the country and supply chain costs," Super CEO Steven Wongsoredjo told KrASIA.
Community buying can be an answer to those challenges, he said. "We utilize community leaders and agents to stimulate more transactions in their communities so that they can attain attractive prices." Local resellers are also responsible for the last-mile delivery of goods, which eases Super's logistics and supply chain costs.
The model has helped Super lower product prices by 10–20% on average for resellers, who can then earn a margin on their sales while still offering competitive prices to residents of rural cities, according to Wongsoredjo.
The social commerce sector has proven to be a hotbed for investors in 2021. KitaBeli brought in USD 10 million from Go-Ventures in March, Super bagged USD 28 million from SoftBank last April, and Evermos raised USD 30 million from UOB Venture Management in September.
Intersection with the halal economy
Halal-focused social commerce firm Evermos specifically targets the Muslim community, which makes up 86.7% of the entire Indonesian population. The company provides halal products and other items for Muslim customers while following a sharia-compliant approach.
Islamic principles require a business to be conducted honestly and truthfully, Evermos co-founder Ghufron Mustaqim told KrASIA. "This means resellers are required to write honest product descriptions with appropriate pictures, manage on-time deliveries, and provide an easy refund process," he said.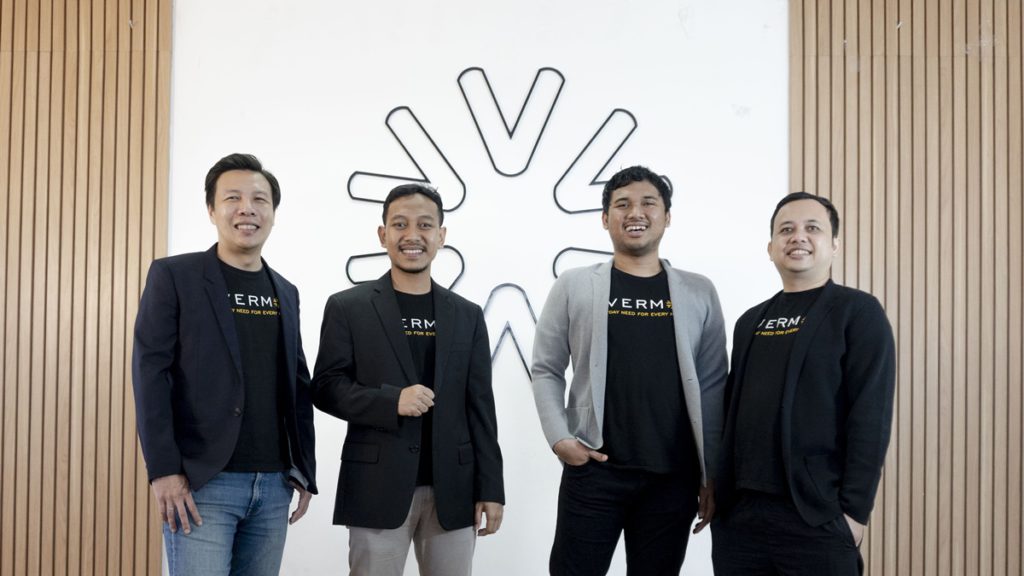 By following sharia, more people will feel confident enough to participate in e-commerce transactions, particularly in rural communities, where users are still reluctant to buy online as they are worried about the presence of potential fake products or low-quality items. Building trust is crucial, Mustaqim added.
"We are not 100% sharia-compliant yet, but we want to get there by upholding Islamic business principles," Mustaqim explained. "Our communities are aware of sharia and maintain this ethic. For example, they will complain if they find pictures with models wearing inappropriate clothes that contrast Islamic principles."
So far, business has been good for Evermos. The startup has grown its gross merchandise value by over 60 times in two years, and it currently has over 100,000 active resellers—mostly women—across 500 regencies in tier-2 and tier-3 cities across Java. More than 95% of products on the platform are sourced from local MSMEs, with Muslim fashion and house appliances being the best-selling categories, Mustaqim said.
He noted that Evermos is an inclusive platform, as many of its resellers and brand owners are non-Muslim. "Ethics and principles in sharia-compliant business are universal. We're open to anyone who wants to join Evermos."
More growth to come
Both Super's Wongsoredjo and Evermos' Mustaqim are confident with the development of social commerce in Indonesia. As the country is expected to see millions of new internet users from rural areas come online every year, social commerce could be a bridge for these users to embrace online shopping.
What's more, the economic growth of tier-2 and tier-3 cities will outpace growth in metropolitan areas in Indonesia in the next five years, according to a report by Alpha JWC and Kearney. The study highlights that the lower-tier cities' share of the national gross domestic product will grow from 3% to 5% by 2030, reaching a value of USD 77 billion. It's clear that startups tapping consumers outside of metro areas have vast market opportunities.
"In social commerce, one company cannot dominate all markets, as each region has a different supply chain challenge. Companies will have their respective niches and strengths, which will further boost the industry as a whole," said Mustaqim.
Evermos will continue to focus on halal products with a sharia-compliant approach, Mustaqim said. At the same time, Super will target expansion outside of Java, especially in Eastern Indonesia, according to Wongsoredjo.
"While most startups grow in Jakarta, we hope to be the first to grow big in Eastern Indonesia, which is a hidden gem with huge growth opportunities," Wongsoredjo said.