Singapore's emerging tech startup ecosystem is expected to persevere even with uncertain economic conditions, as SGInnovate predicts that there will be a consistent flow of startups being incorporated each year.
The latest Singapore Early-Stage Emerging Tech Startups 2022 Report issued by the organization sheds light on the current landscape of this sector, primarily focusing on four verticals: Advanced Manufacturing, Agrifood, Sustainability, and Health and Biomedical Sciences.
Here are the six main takeaways that address both the opportunities and challenges that budding startups in these verticals may face.
1. The number of emerging tech startups incorporated yearly is expected to stabilize at around 60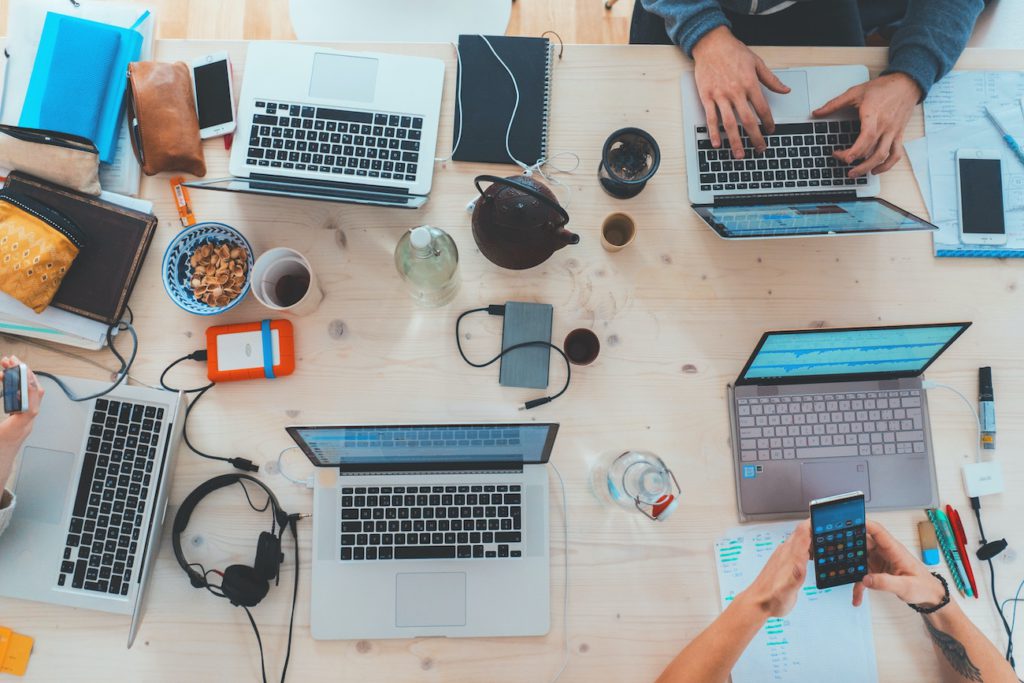 2019 saw a record number of startups being incorporated in Singapore at 93. However, there has been a decreasing trend ever since (80 startups incorporated in 2020, and 63 in 2021), with SGInnovate predicting that the number of startups incorporated will plateau at 60 per year.
There are 35 reported Singapore-based emerging tech startups that were incorporated in 2022, although SGInnovate foresees the actual number to be 60 after accounting for new startups that are yet to exit stealth mode. Among these newly incorporated startups include autonomous bathroom cleaning robot startup HiveBotics, and Mycosortia, an agrifood startup that converts food side streams which are unfit for human consumption into edible alternative protein products.
2. More specialized venture programmes are providing assistance in the startup scene
Talent investor firm Entrepreneur First announced that it will discontinue its accelerator programme in Singapore, which is a big blow as they have assisted almost 10% of the 332 startups that were incorporated between 2018 and 2022. Nevertheless, other private sector organizations have stepped up to fill this gap by offering support for burgeoning startups.
EVX Ventures, a global venture capital firm that focuses on biotech companies, has collaborated with local and international universities to create biomedical startups.
Meanwhile, Big Idea Ventures runs an accelerator programme to help food innovation startups in Singapore access the APAC region. They have supported 6 out of the 25 agrifood startups that were incorporated between 2021 and 2022.
SGInnovate believes that the local venture capital scene will continue to be active in the early-stage emerging tech space due to the influx of capital into the city-state and the high level of government support being provided.
3. Singapore's 30 by 30 initiative is driving growth for agrifood startups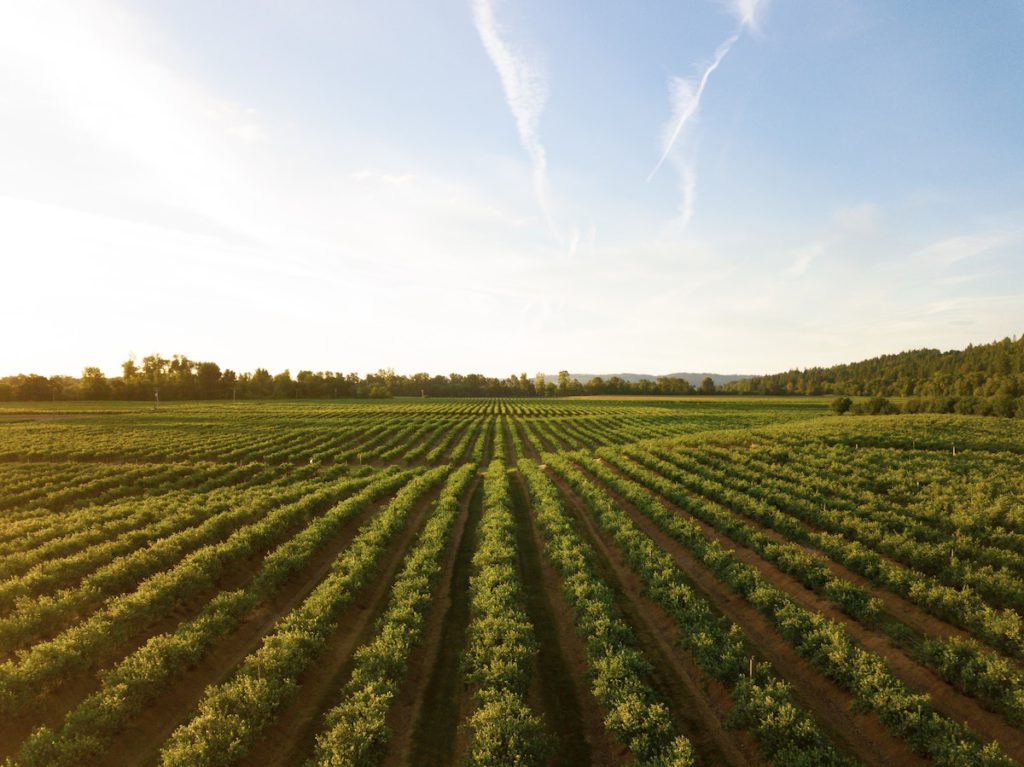 Among the startups that were incorporated in 2018, SGInnovate found that it took an average of two years to receive their first institutional VC funding. However, 50% of these startups still have not received any institutional funding yet.
Startups from the agrifood sector received the highest proportion of institutional funding, with around 70% having received funding compared to between 35–62% in the other three verticals (Advanced Manufacturing, Sustainability, and Health and Biomedical Sciences).
Furthermore, 14 of the 35 tracked startups that were incorporated in 2022 originated from the agrifood vertical. SGInnovate observed that the National University of Singapore (NUS) seems to have shifted its interest towards this sector, after six out of 14 agrifood startups were spun off from the university.
SGInnovate predicts that the announcement of Singapore's 30 by 30 initiative in 2019 — where Singapore is able to sustainably produce 30% of its nutritional needs by 2030 —  could result in higher investor interest in this sector. Of the startups that were incorporated in 2019 and 2020, 38% and 37% of these startups respectively have already received funding, the highest amongst the four verticals.
Most notably, plant-based alternative proteins startup Next Gen Foods raised a USD 100 million Series A round in 2022, which made up almost 40% of all funds raised by early-stage emerging tech startups last year.
4. More startups are looking at alternative funding mechanisms apart from just institutional funding
The total number of funding deals completed by emerging tech startups fell by 17%, from 58 deals in 2021 to 48 in 2022. Meanwhile, the fundraising amounts have decreased by 28% on average across all verticals and funding stages.
A possible reason for this trend is the ability of startups to secure funds from alternative sources. These provide startups with a longer runway to focus on their development before needing to seek institutional funding when they are intending to scale their business.
Some alternative sources of funding that startups are using include dilutive funding from participating in accelerator or incubator programmes, non-dilutive grants from governments and non-profits, and bootstrapping.
5. Seed extension and pre-A rounds were more prominent in 2022
Macroeconomic factors like the US Federal Reserve funds rate hike and declining valuations in public markets have introduced greater uncertainty into private markets.
SGInnovate noted that more early-stage emerging tech startups — 20 in 2022 compared to 9 in 2021 — are raising immediate funding rounds, including Seed+ (Pre-A) and A+ rounds. This could be a strategy to extend a startup's runway and minimize the impact on its valuations until the macroeconomic environment improves.
6. The average seed round sizes more than doubled for Health and Biomedical Sciences startups
Compared to 2021, the number of funding deals dropped by 17%, and fundraising amounts decreased by 28% in 2022. However, the Health and Biomedical Sciences vertical bucked this trend, where the average seed round size rose from USD 2.1 million in 2021 to USD 5.2 million in 2022.
This is rather interesting as there has been a steady downtrend in the number of Health and Biomedical Sciences startups that were incorporated, from 36 in 2019 to 9 in 2022. The data suggest that while there is strong investor interest in the biomedical space, there are certain barriers that prevent the incorporation of more biomedical startups, including gaps in talent, funding, and the capacities of contract development and manufacturing organizations (CDMOs) to scale their research into viable commercial treatments.
SGInnovate remarked that this could lead to a "winner-raises-all" scenario, where a small number of startups raise larger rounds to draw from the same, limited pool of resources.
Nevertheless, there is still a lot of excitement within the space, with the announcement of potential early public exits by two cancer therapeutic companies in this vertical. AUM Biosciences is pending a SPAC on NASDAQ through Mountain Crest Acquisition Corp, while CytoMed Therapeutics is preparing for a NASDAQ listing.
These developments seem to come at the expense of the Advanced Manufacturing vertical, where the average seed round size decreased from USD 1.5 million in 2021 to USD 0.6 million in 2022.
This summary was adapted from the Singapore Early-Stage Emerging Tech Startups 2022 landscape report by SGInnovate, a private organization wholly owned by the Singapore government to support the commercialization of emerging technologies. For the full report, please visit here.