It was during one of her trips to China that led 37-year-old Rachel Pang to discover the rising trend of live commerce in the world's most populous country. "I fly to China quite often and observed how livestreaming was done there and on platforms like Taobao Live," said Rachel, founder and CEO of Shopavision.
The Singaporean was amazed at the new retail concept—from how they built their livestream commerce infrastructure and business model, to how local sellers run their entire businesses online. With the success of home shopping TV networks in the US and other countries, she realized that mobile-first livestream commerce is an accessible, affordable, and sustainable way to drive marketing and sales.
This led her to develop Singapore's first livestreaming focused shopping platform, Shopavision. Shopavision was already in the works since a year ago but Rachel felt that they had to push the launch forward. When they made the decision to start building it, livestreaming was relatively new in Singapore and most people were certainly not familiar with it at all.

With the circuit breaker implemented and consumers stuck at home and online shopping, there was no better time to launch a livestreaming shopping service then. "COVID-19 came as a surprise and we did wish that we can accelerate our development of the platform, but we had limited resources and COVID-19-related restrictions to make that happen," said Rachel. "We know that many businesses have been suffering and we started to provide consultancy and run livestream shows to help merchants since July."
A consumer-facing app on the front, Shopavision is built with a business backend system, integrated with livestream video technology, e-commerce capabilities, customer profiling, data analytics, and native payments. Merchants will attend training in digitalization and make livestream commerce a part of their businesses.
They also offer livestream marketing and advertising services such as livestream show production and management, hosts engagement and featured media reviews. Rachel said that they have worked with a traditional crab farm and fish farm to reach out to consumers on the Shopavision Facebook page. The farms used to only operate on a B2B model where they would supply seafood to hotels and restaurants.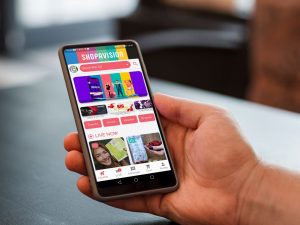 In their three months of pre-launch marketing, Shopavision has completed a total of 40 livestream shows—with a mix of content and livesell—amounting to about 400,000 views and generating more than SGD 60,000 (USD 44,000) in sales. They had more than 200 new paying customers in the past two months and more than 32,000 followers on their Facebook page.
The most popular videos on their page are live seafood sales that generated an average video view count of 23,000. They also sell a range of other products from snacks to bak kut teh to mala noodles. It has been building a community of hosts who performed livestreams on the Shopavision Facebook page since June and is planning to officially launch by end of this year.
Facebook Live is the most accessible means of livestreaming right now, explained Rachel. It is a moment-sharing feature that is not built to facilitate commerce and does not support a business' liveselling needs such as sales orders, customer data and payments. Businesses are also restrained by the social platform's control and algorithm, she said.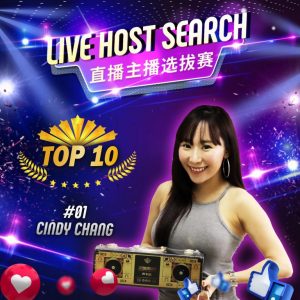 "Similarly for Instagram Live, it works well for outreach and awareness for generic livestream content, but it does not cater to targeted and localized livestream businesses," added Rachel.
Shopee Live is also just a show-like feature. "It's still a walled garden and gated for their own selected merchants only. As an e-commerce giant, they are definitely our closest competitor."
Rachel is confident that despite being a new startup, their long-time studies and observation of the market can give them an edge and fine-tune Shopavision with a suite of functions to meet merchants' livestream needs.
She started working part-time retail sales jobs while still in school and rose through the ranks to become a manager at just 17 years old. Later on, she set up the digital marketing agency with her husband. Back then, they were "one of the pioneer agencies in Singapore to have a full digital team" with clients across the Southeast Asia region.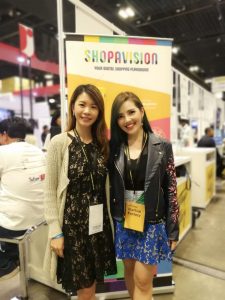 She says that they "have been bootstrapping to build Shopavision over the past year while juggling the agency's work so as to sustain their overheads". They have been working round the clock to manage both businesses while streamlining the team and resources. At the same time, they were also looking to seek their first seed investment.
Ride-hailing giant Grab has come onboard as an e-wallet partner with GrabPay. Rachel said that "it was daunting being a small fry approaching a super app for a partnership." She was expecting that she would not receive a reply.
Shopavision's pre-launch marketing works also caught the eye of Min-Liang Tan, CEO of Razer who got in touch with them. In what Rachel dubbed a "true honour," both teams are now working on integrating Razer Pay onto the Shopavision platform.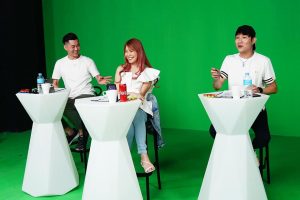 In a survey of 5,200 online conversations from May to June 2020, Shopavision found that 15% of people in Singapore turn to livestreaming to purchase popular products such as fresh seafood, lipsticks, and earphones. Gen Z are more likely to jump onto the bandwagon followed by millennials. Four out of five respondents aged between 18 and 24 years state that they are likely to purchase products from livestreaming. Furthermore, 55.4% of this age group purchase products via livestreaming.
The company also found that Singapore is slower in the adoption of livestreaming as compared to countries such as China and United States. Only 15% of people here consume livestreaming content, as compared to 90% in China and 38% in America. "We want to be the go-to of livestream shopping in Southeast Asia," said Rachel.
They are planning to soft launch the app in the fourth quarter this year and will continue to enhance it with more immersive in-stream features and data intelligence. "Within a year, we aim to enter a new market and make cross-border livestream commerce possible." For its foray into Southeast Asia, they are eyeing Malaysia, Indonesia, the Philippines, and Thailand.
This article was originally published by Vulcan Post.