This article was originally published on Oasis.
In little less than five years, Flo Lau went from a senior designer role at Shutterstock to becoming the company's head of creative. She knows that creativity isn't just about "making things look pretty," but more about offering creative strategic solutions for the internal and external communication needs of companies.
As businesses seize opportunities to amplify their brands' images and values, the demand for creative solutions has been rising since the beginning of the COVID-19 pandemic, the New Jersey-based creative told Oasis.
Last week, we sat down with Lau to hear how she seeks efficiency while keeping her creative team engaged. She also told us how she implemented key performance indicators (KPIs) to track the performance of her team amid the difficulties brought by the pandemic.
The following interview has been edited and consolidated for brevity and clarity.
Oasis (OS): What are some misconceptions about creative jobs that you've observed?
Flo Lau (FL): There's definitely the misconception that we are merely an in-house creative team for the brand instead of a strategic partner for the company. Creative leaders spend a lot of time convincing stakeholders that we are not just a team to make things look pretty. Instead, we're here to provide creative strategic solutions to solve business problems.
My team oversees all the global creative output of all our brands. We provide creative solutions to a wide range of customers for their external and internal communications needs.
Needless to say, the creative team has a very special place within Shutterstock because we're constantly in touch with all sorts of business activities within the company, which make us the connective tissue of the company and allow us to provide strategic solutions to customers.
OS: How do you attach a KPI to creativity? Does that put a lot of pressure on you as a leader? 
FL: How do you measure creativity? Creativity is so subjective. That's definitely something that our team constantly struggles with. But ultimately, as a creative leader, you have to learn how your business makes money. We do not just care about the design and messaging. We really need to learn about how marketing and business work. And from there, you have to understand how creativity can contribute to the business and how you can solve business problems.
It involves a lot of observation and learning on how certain content performs on various platforms. As subjective as creativity is, there's a science behind it.
We coordinate with our media, performance, growth, and even enterprise teams to monitor the performance of new content, like banner ads and videos. We have to assess the numbers after a campaign is launched, and report on how things are performing across different social media platforms such as YouTube or Facebook. We also test different content on different social media platforms to learn how user engagement changes.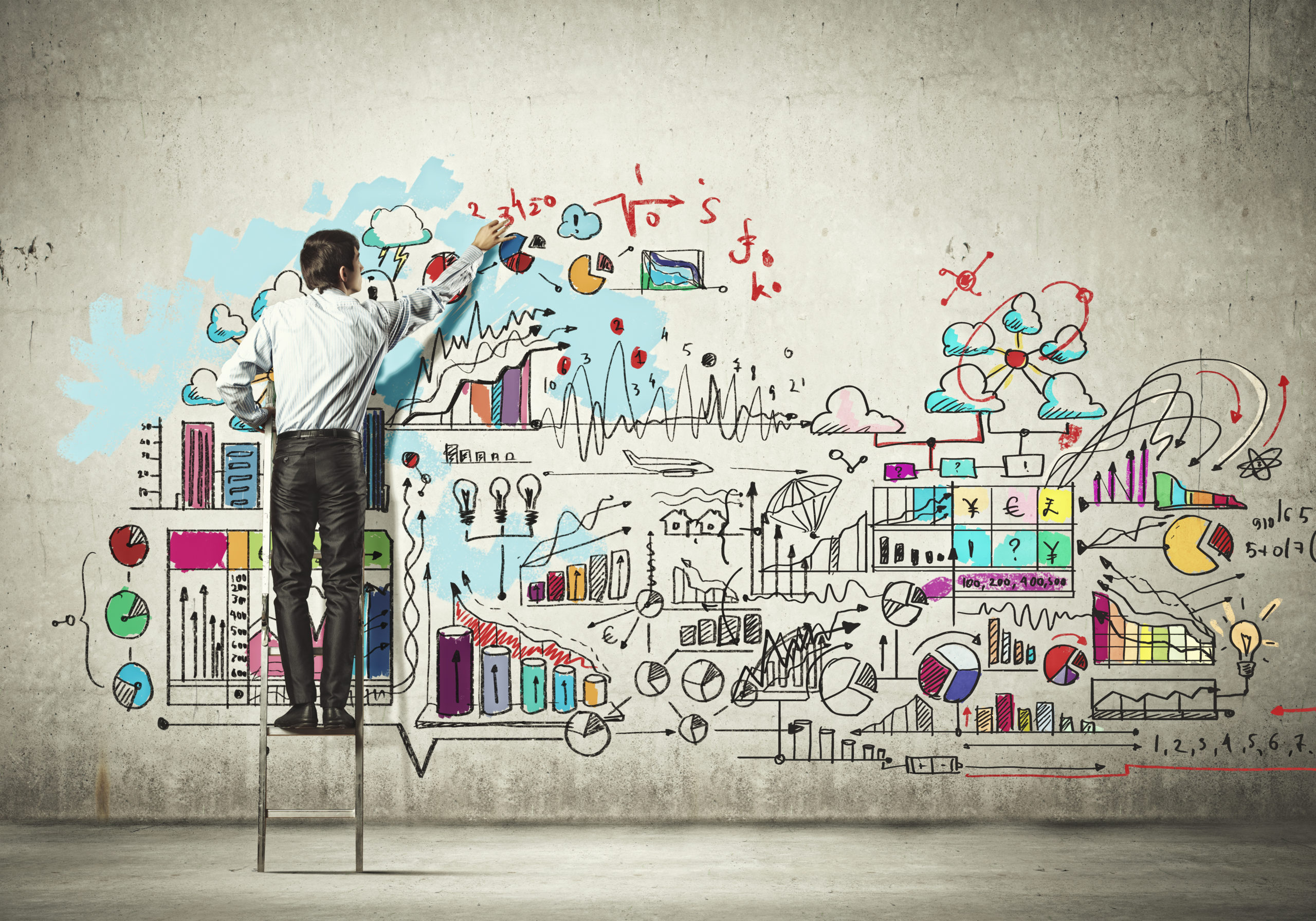 OS: How has the role of a creative leader changed due to the COVID-19 pandemic?
FL: There are really two major changes. One is about creative production and execution. The other concerns the creative strategy and how we generate ideas. Since the lockdown, marketing has become more important as businesses want to amplify their brands' values and purposes.
All this means that creatives are much more limited. You can no longer do trade shows, filming and photo shootings, or have a crowd of people at your door. But you have more deliverables that you need to get done because your company is a lot more demanding, especially in a digital world. So, the workflow is a lot more condensed. Creatives had to expand their toolbox by adding a few tricks here and there to get things done faster and more effectively.
OS: What are some strategies you implemented to increase efficiency at a critical time like this? 
FL: I spent most of my creative career following the marketing waterfall process—we usually get a brief and would then internally come up with a creative concept to show it to the stakeholders. It's either a hit or miss, sometimes the stakeholders love it, but many times, you have to go back and rework everything because you missed the mark.
These days, as I mentioned earlier, the demand has just jumped skyward because of all the digital transformations. So, one of the first things I did was establish an inclusive creative process that involves looping in the marketing stakeholders early on. We would have a briefing section before kicking off the project, and then, the designer and the copywriter would work hand in hand with the marketing stakeholders. This is how we make the marketing partners feel like they're part of the process.
At the same time, it's actually a win-win solution because our copywriter and designer feel a lot more empowered and more equipped to make better creative decisions without the guesswork.
OS: During the COVID-19 lockdowns, I'm sure morale was pretty low. How did you manage to keep the team engaged?
FL: There's a creative platform that we use called Freehand. Essentially, it's a remote collaboration tool that works like a digital whiteboard, where everybody can join in to give feedback. Now, it's interesting because creatives are mostly introverts. You'd be surprised to know that they actually prefer a remote world where they only have to dial into meetings once or twice a day, instead of face to face all the time.
However, I have a daily standup with the team for 30 minutes every morning. It is when everyone can touch on what they're doing, what they did the previous day, and what they have accomplished. It's also about me providing directions while overseeing all the projects that we're working on.
We try to spend the last ten minutes of the meeting just talking about trends in the creative world, from movies to TikTok trends. This is how we've kept the creative juice going. It is very important for us to remind ourselves that we're creatives, that we love creative stuff, and that we can have fun being creative.
---
Oasis, the brainchild of KrASIA, aims to provide a haven for human-centered stories on Asia's leaders. Click here to read similar stories.