Serial entrepreneur Budi Handoko spent over 10 years in Australia building several e-commerce and e-payment platforms before moving back to his homeland of Indonesia in 2015, with the mission to build a business that could benefit small entrepreneurs.
"I looked at how e-commerce was growing fast in Indonesia, with digital payment services also catching up. However, there were still many problems with logistics. For instance, sellers needed to go to a delivery counter, fill out some forms, and wait in line. As e-commerce grows, this could be a big problem if not addressed properly," Handoko told KrASIA.
In 2016, he started to build a logistics aggregator platform called Shipper with co-founder Phil Opamuratawongse. The platform, which was officially launched in 2017, provides a dashboard that allows e-commerce sellers to find shipping services at competitive prices, manage shipments, and track the delivery status from multiple providers in one dashboard.
High shipping costs are a barrier to mass e-commerce adoption, especially for small and medium enterprises (SMEs), so Shipper wants to help online sellers to grow their business with "reliable logistics services at a reasonable price," Handoko explained.
"In addition to SMEs, we work with many corporations including major third-party logistics (3PLs) companies that can utilize our agent network. Our overall services have also become more complex with features such as cashless orders, loyalty points, and more," he added.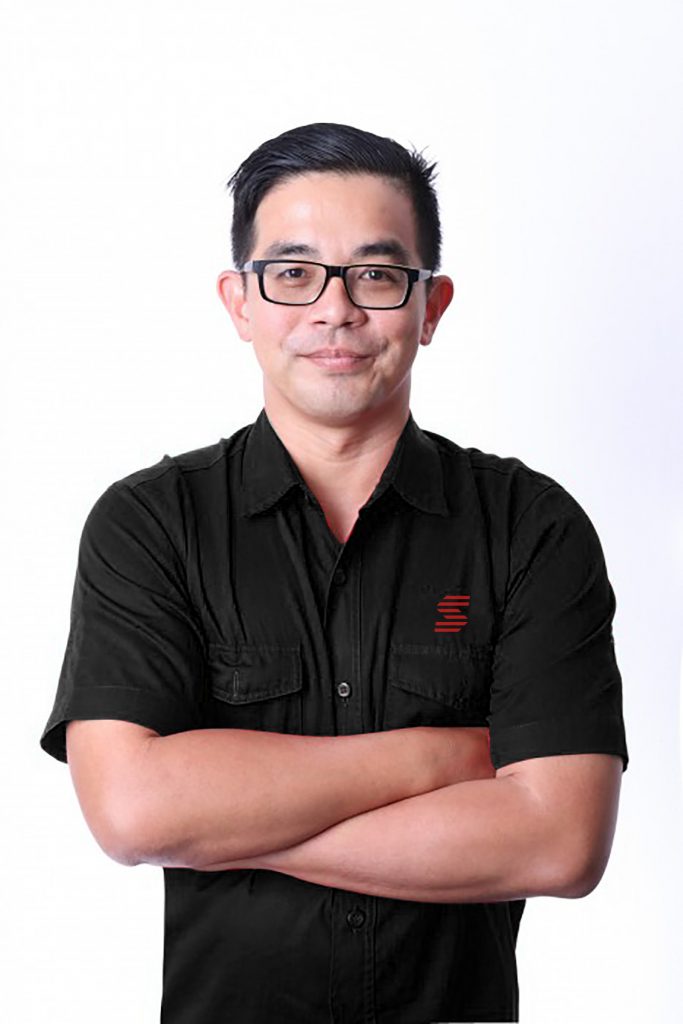 Expansion into warehousing services
The startup decided to tap into warehousing services in 2018, after experiencing a steady "double-digit growth rate," according to Handoko.
"We believe that as the e-commerce industry matures, the number of buyers will increase, as well as the number of products being traded. Sellers will eventually need extra storage space so we answered that demand by providing them with Shipper warehouses," Handoko explained.
Shipper currently has a presence in 70 cities in Indonesia, with around 2,500 logistics providers, 50 fulfillment centers, and 25,000 online sellers on its platform.
As the COVID-19 pandemic has affected all areas of economic activity globally, including the logistics sector, the firm experienced a drop in warehousing activities when some fast-moving consumer goods (FMCG) factories were temporarily closed. However, Shipper reported at the same time an increase in demand for last-mile deliveries, especially for retail products like medical equipment and goods for donation.

The pandemic has also forced Shipper to adjust some of its plans, including postponing the firm's expansion into new markets such as Thailand, Vietnam, and the Philippines. "These three countries have similar logistics challenges encountered in Indonesia, and we have made contact with several potential local partners. The plan is still there and we'll look at it again next year," Handoko affirmed.
Nonetheless, Shipper reached a key milestone in 2020. In June, the company raised USD 20 million in its Series A round from various investors including Naspers, AC Ventures, Insignia Ventures Partners, and Lightspeed Venture Partners, bringing the firm's total funding to USD 30.2 million, according to Crunchbase.
Scaling up with targeted acquisitions
In September, Shipper teamed up with digital payment platform Dana for the latter's new logistics service called Dana Delivery, allowing sellers to make orders through the Dana platform and pay using Dana's mobile wallet service.
In October, Shipper acquired local warehousing startup Pakde and last-mile delivery company Porter. The acquisitions will enable Shipper to provide e-commerce sellers with more warehousing and fulfillment solutions on top of their core shipping aggregator solution, the company announced. Shipper's goal is to grow the number of its fulfillment centers to 200 and its agent network to 10,000 agents by the end of 2021.

The logistics tech sector is progressing well in Indonesia as many startups in this sector have attracted significant investment in the past two years. Besides Shipper, other startups that received fresh funding are Kargo, Waresix, and Logisly. Handoko is confident that the industry will continue to grow while the competition will increase in the next few years.
"Logistics is a sector with a wide range of activities. There are at least 60 different subsegments of logistics and each has efficiency problems. The logistics tech is just getting started so the growth potential is very high. I think with more money pumping into this industry, there will be more players targeting specific fields in the particular supply chain," he said.
"Moreover, the government is currently attracting foreign investors to open factories in Indonesia so we'll have a greater supply of goods which translates into more opportunities for logistics companies," Handoko added.
In the short term, the firm will continue to enhance its products and service offerings, while Handoko hopes to reach profitability soon.
"We have a playbook for the two core businesses, and we already scaled up to the stage we wanted. So, now it is about time to hit profitability," he said.
This article is part of KrASIA's "Startup Stories" series, where the writers of KrASIA speak with founders of tech companies in South and Southeast Asia.