By combining cutting-edge software and hardware with the use of big data and artificial intelligence (AI), autonomous driving is currently one of the hottest markets, crowded with many players fighting for a stake, including large internet companies, traditional automakers, electric vehicle producers, and startups.
According to a report published by Allied Market Research, the global autonomous vehicle market is expected to be worth USD 556.67 billion by 2026, registering a compound annual growth rate of 39.47% from the estimated USD 54.23 billion in 2019. Strong players in this field include Alphabet's Waymo, General Motors' self-driving subsidiary Cruise, Chinese internet giant Baidu's Apollo project, and Chinese ride-hailing platform Didi.
There is also AutoX, a self-driving startup founded in 2016 in Silicon Valley by Xiao Jianxiong, a former Princeton University assistant professor. Xiao launched the company with a goal of "democratizing autonomy", aiming to make autonomous driving technology a part of people's everyday lives.
To achieve this vision, the company developed a full-stack Level 4 autonomous driving solution, which integrates both software and hardware. According to AutoX, the system is equipped with hardware including solid-state lidar sensors and numerous high-definition cameras, while a self-developed vehicle control unit, named XCU, provides the computational support. 
The system, named AutoX AI Driver, can be applied to various kinds of vehicles including sedans, SUVs, trucks, and electric vehicles, Jewel Li, the startup's chief operating officer, told KrASIA in a recent interview.
While other Chinese tech giants such as Baidu and Didi have also developed self-driving solutions, the four-year-old AutoX has experienced rapid growth in this market, reaching major partnerships with established carmakers.
The firm is now expanding its domestic market presence and optimizing its operations in China, after completing its Series Pre-B financing round in December 2019, led by Shenzhen-based Hongzhao Fund, with participants Chaoshan Capital and Shenzhen IMT Industry Group, securing "tens of millions" of dollars. It has also launched a robotaxi operation center in Shanghai on April 10, which the self-driving startup claims to be the largest data hub for self-driving cars in Asia.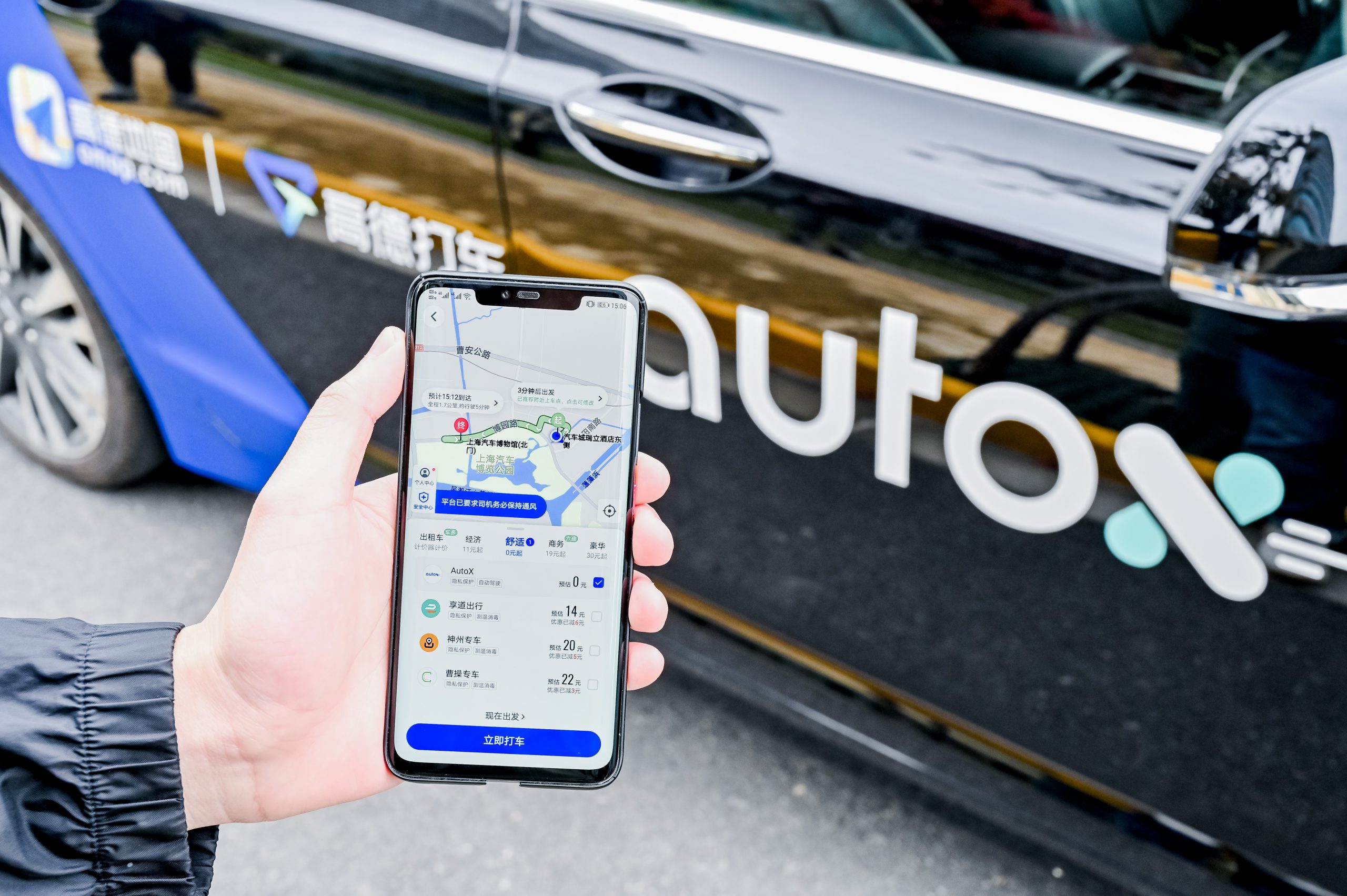 Using AI drivers to transport people and goods
AutoX has positioned itself as a provider of autonomous driving solutions for other automakers and operators, according to Li. "We are developing virtual AI drivers, which will be applied to different real-world situations and provide universal access to transportation of people and goods," she said.
The company's business model, Li explained, is to focus on B2B solutions, targeting corporate customers. The firm aims to achieve profits by offering autonomous driving hardware and software, as well as follow-up services such as system upgrades and data-related services.
AutoX initially tapped into the delivery logistics industry, marking the introduction of their autonomous driving technology to the wider market. The company launched a driverless grocery delivery program named RoboDelivery in a limited area of San Jose, California, in 2018, allowing users to order fresh produce and have it delivered to their doorstep. AutoX also eyed an entrance into the logistics and delivery business in China, previously forming strategic partnerships with local courier company ZTO Express and food delivery giant Meituan-Dianping.
The firm has also expanded beyond the delivery business by seeking partnerships with established carmakers. After the company received an investment of about USD 100 million by Chinese state-owned automobile manufacturer Dongfeng in 2019, the two companies announced plans to mass-produce Level 4 autonomous commercial vehicles. Also, AutoX has signed a partnership with China's largest electric vehicle (EV) maker, BYD, to employ its autonomous driving solution on the EV maker's sedan Qin Pro.
An expansion to the robotaxi business
While other self-driving startups, including Chinese peers Pony.ai and WeRide, are building a fleet of driverless cars to provide robotaxis services, AutoX does not manufacture its own vehicles. Instead, it seeks partnerships with other service providers.
Focusing on China as the core market for strategic development, the firm has established close relationships with local governments in multiple cities to start providing robotaxi services. In Shenzhen, AutoX has been testing its BYD robotaxi fleet in the central business district, while in Shanghai it has partnered with local authorities to roll out 100 robotaxis by early 2020, which will operate in a demo zone located in the city's Jiading district.
The firm also announced at the CES 2020 a partnership with Fiat Chrysler Automobiles (FCA) for developing self-driving robotaxi vehicles, adding that both companies will launch a fleet of robotaxis in China, composed of FCA's Chrysler Pacifica cars, and powered by AutoX's AI Driver system.
The startup has also entered a partnership agreement in December 2019 with Pengcheng Taxi, the largest taxi company in Shenzhen, to collaborate on robotaxi deployment and operation within the city.
Autonomous driving market in China and the US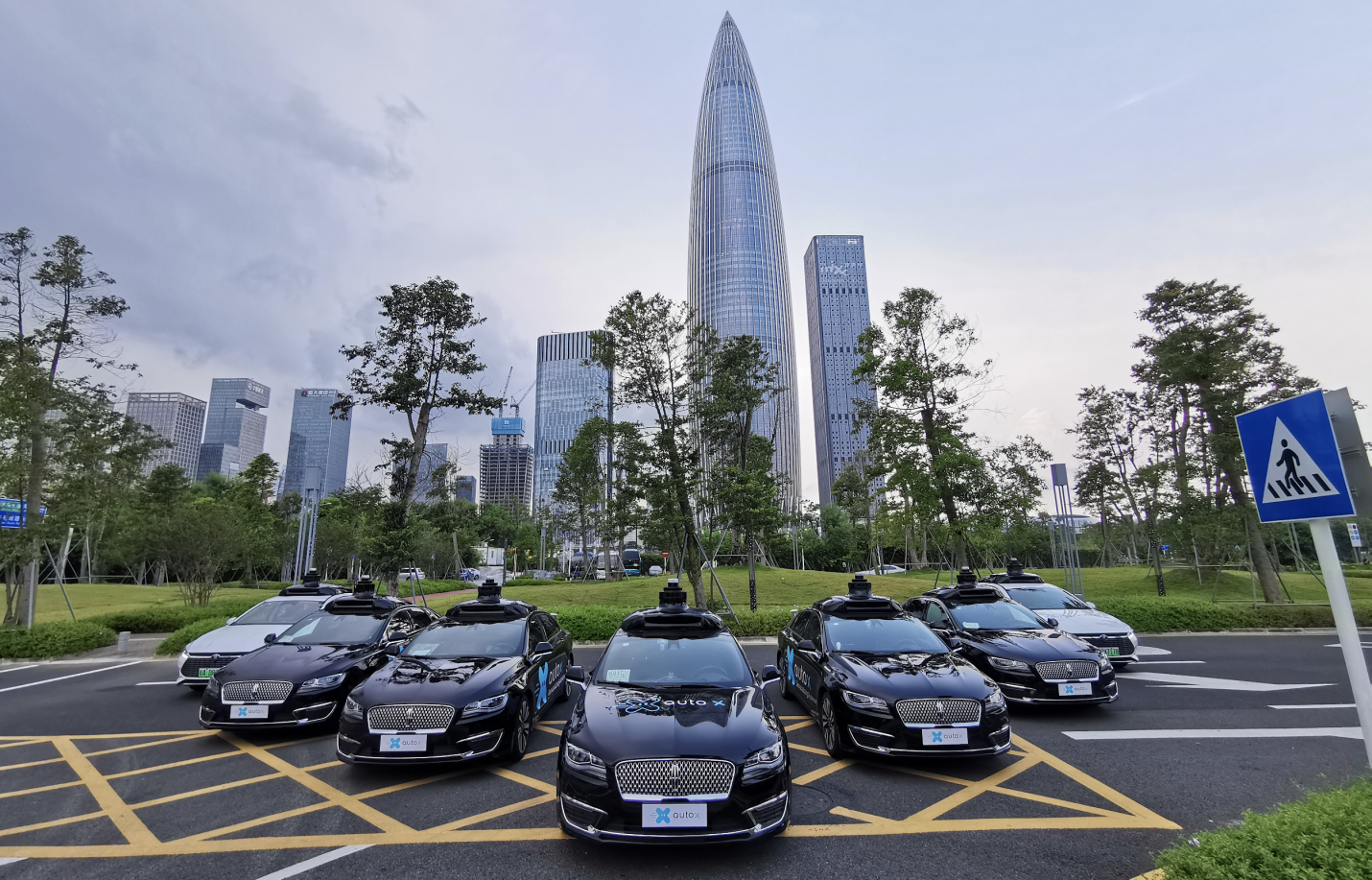 In Li's opinion, it is impossible for one player to dominate the global autonomous driving market.
"Autonomous driving is a very localized industry as its development might be affected by various factors in different regions, including demographics, culture, regulations, and even the relationship with local governments," she told KrASIA.
Li pointed out that both China and the US have become global leaders in the autonomous driving market, although these two markets are completely different.
In the US, there are currently 11 major self-driving companies vying for the market share, which makes the competition more intense, Li explained. These companies include the aforementioned Waymo and Cruise, along with California-based startups Nuro and Zoox. Also, ride-hailing platforms Uber and Lyft are developing self-driving solutions for their own services. Among these companies, Waymo is way ahead of everyone else, as it has rolled out completely driverless cars in Arizona, which refers to vehicles with no safety drivers behind the wheel.
The autonomous driving market in China is less competitive compared with the US, as only a few strong players have emerged, including Baidu, Didi, AutoX, and Pony.ai, Li said.
Also, the self-driving business in China is strongly supported by the Chinese government.
"If the central government in China issues a general policy about road tests of driverless vehicles, local authorities will respond to the policy very quickly and soon roll out detailed rules on how the tests will be implemented and how to acquire a license," said Li.
"However, it may take years for a US self-driving company to get an exemption for its vehicles from the federal government."
A data-driven 2020
Data is essential for the development of driverless vehicles, as it will be used to review and pinpoint problems in difficult environments including complex roads and extreme weather. Li pointed out that it is significant for AutoX, as well as other autonomous driving companies, to leverage data from both real-world testing and simulations, as the former will test the robustness and reliability of the AutoX AI driver, while the latter can reveal the consequences of any changes to the system.
Recognizing the significance of data in autonomous driving, AutoX announced on Monday the launch of its 7,432 square meter "gigafactory" in Shanghai. The facility will collect and store real-world data from the daily operation of its fleet in the city. It will also serve as a big data center with non-stop simulation computers creating varied and complex scenarios to test the vehicles, the company said in a statement.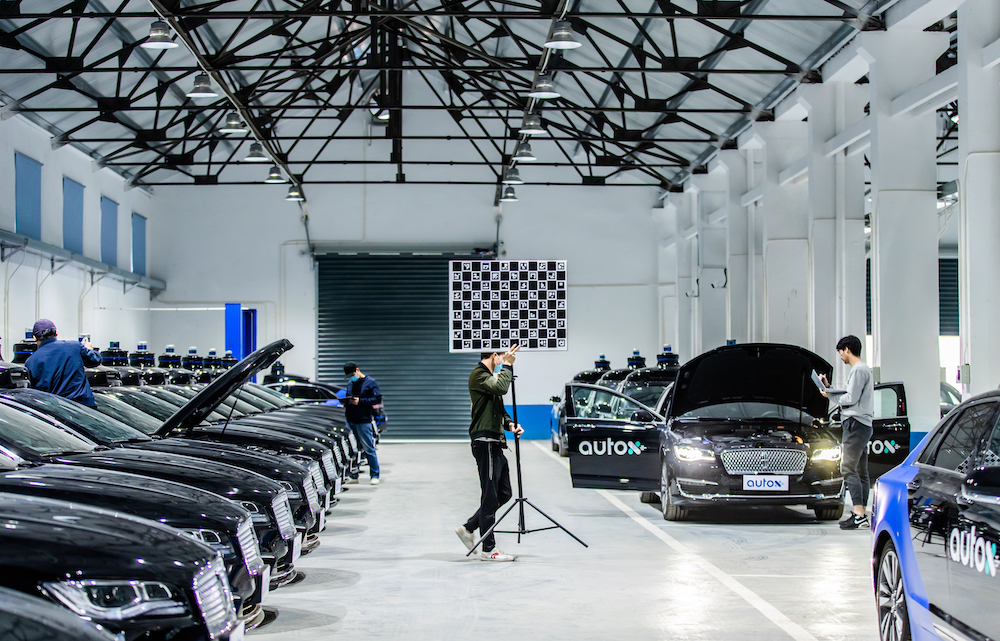 "For self-driving companies, 2020 will be a year driven by data. The amount of data and its quality will be a winning factor for players within the industry," said Li. "A company can have an edge in the upcoming competition if it can take advantage of data from real-world tests and simulation to prove the safety of its vehicles."
The arrival of 5G networks, Li added, is also crucial to the future of data analysis used to develop autonomous vehicles, especially in terms of mass commercial deployment, as the technology has the required bandwidth for data to be streamed in real-time to a central system, allowing faster analysis and processing.
For Li, the holy grail of reaching Level 5 in autonomous driving, which allows cars to perform in all environmental and road conditions without human assistance, is still very far away. She pointed out that Level 5 autonomy might be a qualitative upgrade for the market once self-driving companies offering level 4 technology will be able to improve safety measures to ease current regulatory restrictions.
However, companies are now getting close to reaching full Level 4, she said. "Waymo has already launched driverless vehicles without safety operators. A completely hands-off vehicle is no longer science fiction. It is already a reality in urban settings."
For AutoX's next milestone, Li says the company will strive for rolling out at a larger scale truly driverless vehicles without safety operators, following the founder's mission to make driverless technology accessible worldwide.
This article is part of KrASIA's "Inside China's Startups" series, where the writers of KrASIA speak with founders of tech companies in the country