Last year, when the COVID-19 pandemic hit India, technology companies of all sizes and various growth stages were negatively impacted. But, by the time the lockdown was lifted by mid-2020 when COVID-19 cases started to reduce, online companies saw a spike in demand due to unprecedented growth in digital adoption.
To keep up with the rise in demand, startups had to ramp up their hiring to strengthen technology as well as put more feet on the ground for delivery and other operations.
However, this year has turned out to be different. To begin with, the daily rise of COVID-19 cases in the second wave of infections beginning in April shot through the roof, showing four-fold jump compared to last year's peak of daily cases. This also meant that many employees of online commerce companies fell sick, severely impacting their daily operations.
Startups in Mumbai, Bengaluru, Hyderabad, and Delhi have witnessed dozens of their employees, key leaders, as well as founders falling prey to the virus, which has made it extremely difficult for companies to carry out their day-to-day operations.
"One-fourth of our staff are either fighting COVID-19 themselves or are taking care of someone in their immediate family, which has put them at risk as well," said Sumeet Verma, co-founder of KopyKitab, an online education startup. The team has around 60 employees.
Similarly, a large number of employees of Gurugram-headquartered, wellness startup Breathe Well-being have not been able to resume work due to the pandemic. "Due to the pandemic, our operations and work have taken a back seat, as 70-80% of our team members have been affected with COVID-19," said Rohan Verma, co-founder and CEO of Breathe Well-being.
The company had expected this year to be a difficult one and has increased its hiring budget by 20%. "However, nobody was prepared for this level of catastrophe with healthcare infrastructure collapsing," he said.

For direct-to-consumer Ayurvedic products startup, Vedix, its supply-chain got disrupted as many of its employees and delivery staff had to take sick leave.
"We are seeing manpower issues when it comes to production and last-mile deliveries. Even though less than 2% of our operations staff are affected, delivery to customers is still delayed as delivery executives that are working on the ground are getting affected at a significantly higher number compared to last year," Jatin Gujrati, Vedix business head, told KrASIA. Vedix currently employs 150 people.
Gujrati said the company is holding shipments at last-mile locations for as long as possible. "We are closely working with our delivery partners to deliver these packages once the issues are resolved," he said.
As couriers of e-commerce companies have started falling sick, the average delivery time of products has also been stretched. Companies like e-commerce giant Amazon India and online grocery provider BigBasket, have both had to extend their delivery period due to a surge in demand. Research by e-commerce solutions provider Unicommerce said online shopping volumes dipped by 11% in April compared to the previous month.
Double whammy
Apart from executives and couriers, founders of many companies also had to fight the deadly virus. Many had to take a few weeks off as their close family members were infected. At least three startup founders who KrASIA contacted for this story were infected with COVID-19 and thus unavailable to speak with us.
While the daily operations of startups have slowed down, investment endeavors are also likely to take a backseat until founders are healthy and ready to resume work.
"This year, with the second wave [of COVID-19] affecting the country, discussions among founders and VCs have also reduced. Almost 80% of our founders have contracted COVID-19. I am sure it will pick up once the country is healthy, and we will start seeing an uptick in deals," Rohit Krishna, general partner of WEH Ventures, told KrASIA in a previous interview.
Companies that have offline retail stores, in addition to their online presence, had to face double setbacks during these trying times as they had to keep their physical stores shut in cities that are under lockdown.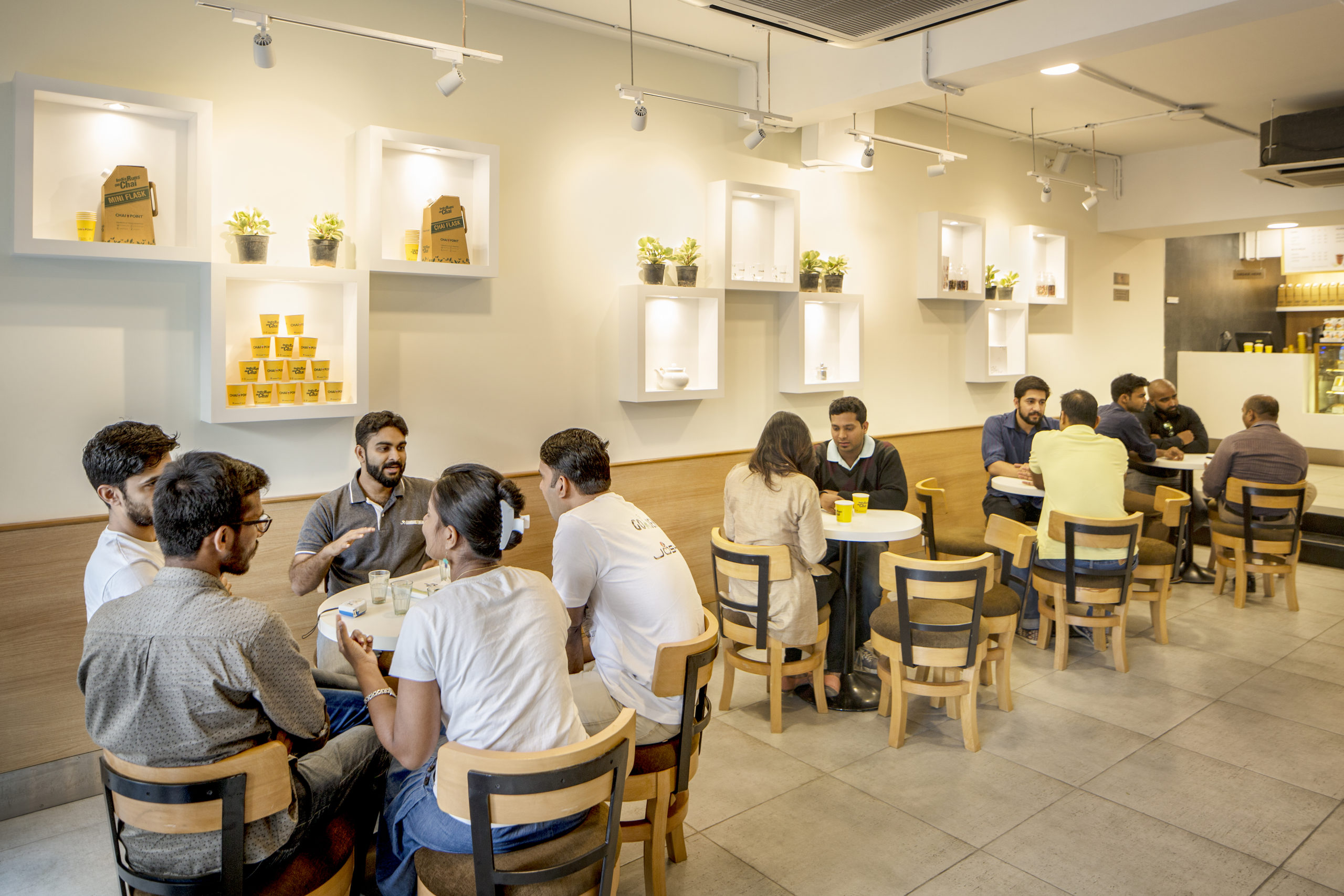 Bengaluru-based beverage startup Chai Point reopened over 100 stores in January this year. Due to the partial opening up of a few cities and coronavirus cases being lower than last year, the number of walk-in customers began growing. Starting March 2021, as COVID-19 once again impacted its physical retail business, the company had to temporarily shut down its stores as per government restrictions.
Currently, Chai Point has around 80 stores and almost 1,000 employees across seven cities. While its physical retail business is temporarily on hold, the company is seeing a quick revival of orders via online channels. Chai Point claimed it's witnessing a higher spike in orders as the online business is 125% of pre-COVID-19 levels.
Silver Lining 
Amuleek Singh Bijral, co-founder and CEO of Chai Point, said that once normalcy returns, his business will take at least three to six months to recover.
"The food and beverage sector is one of the worst impacted sectors since the outbreak of COVID-19. Our focus is on minimizing the impact on our business. While we see walk-ins dip, we have been accelerating digital adoption," said Bijral.
The silver lining, according to Bijral, is that food and beverage is a low ticket price business compared to other sectors like hospitality, travel, tourism, and automobiles. "Hence, the bounce back is expected to be much faster."
Even though the pandemic has challenged startups' operational capabilities, it has also given them a push to expand.
As India went into a nationwide lockdown in March last year and all educational institutions were shut throughout the year, KopyKitab opened its platform for independent tutors to teach students online. "Colleges and universities are badly impacted as they are closed, but our new tutor vertical has been getting constant traction from online clients. Since we launched the tutor vertical for higher education, we have been doubling our learners and revenue every month," said Sumeet Verma.
"We ensured that with the smaller team, we focused on job break up and on work deliverables. We prioritized things as per our delivery and made sure we are less spread," he added.
Breathe Well-being plans to hire 50 new health and fitness coaches, pushing its team size in excess of 100 members. By June 2021, it plans to be back on the growth trajectory.
"April 2021 caught us slightly off-guard, with the majority of our team being affected by COVID-19. However, beginning in May, we aim to overcome it by humanizing and supporting our teammates," Rohan Verma of Breathe Well-being said.