Seafood is a great source of protein, but its supply in the wild is dwindling due to overfishing.
However, large-scale fish farming also has its downsides, especially with regards to the environmental impact. According to the Food and Agriculture Organization, the most common negative environmental impacts that have been associated with aquaculture include alteration or destruction of natural habitats, eutrophication of water bodies, and transmission of aquatic animal diseases.
Two scientists who were working at the Agency for Science, Technology and Research—or A *STAR—in Singapore, Sandhya Sriram and Ka Yi Ling, decided to address the situation. They left their government jobs, and established a cellular agriculture startup, Shiok Meats.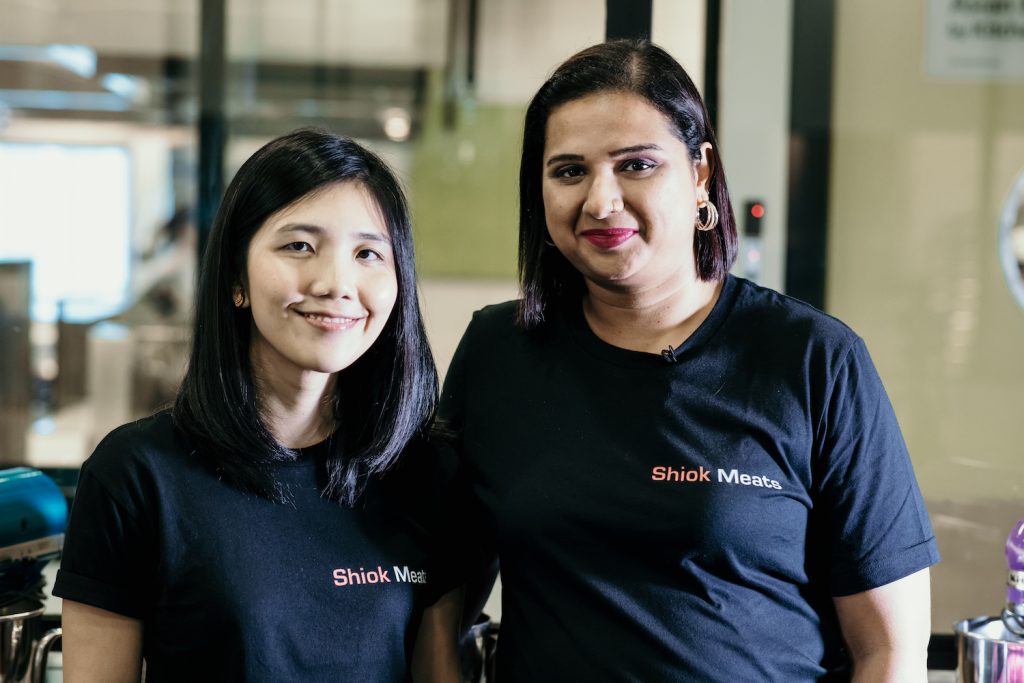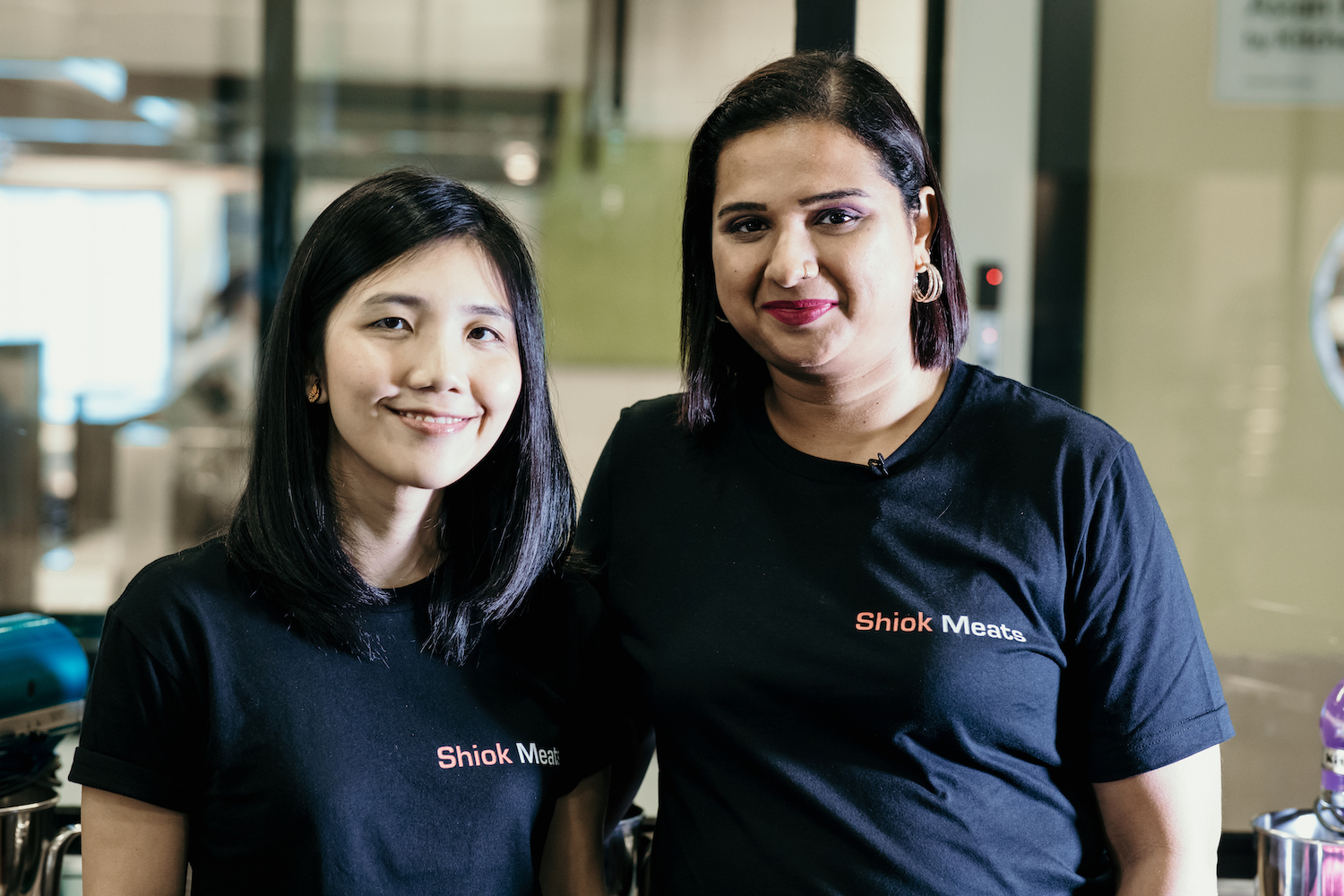 "We at Shiok Meats wanted to disrupt the seafood market by coming up with innovative technology that was animal-, health-, and environmentally-friendly and provided consumers with clean, tasty, and nutritious seafood," Shiok Meats' CEO Sandhya Sriram told KrASIA in an interview.
"We use stem cells and cells to make the meats. The end product is real meat but created without any harm to animals."
A stem cell scientist with over ten years of research and development experience, Sriram is unwavering in her quest to push the boundary in food sciences.
After graduating with a PhD from Nanyang Technological University in 2013,  she pursued postdoctoral research at A*STAR and took up the role of business development after finishing her postdoctoral work.
She also found the time to co-found two companies, biotech and healthcare news site Biotech in Asia as well as edtech and event management company SciGlo.
"For me, it was about using my education and skills to feed my passion by working on innovative products that would help humans, animals, and the environment. The best way to do that was to start a clean meat company to provide people with healthy meats and seafood without animal cruelty or sacrifice," said Sriram.
Cell-based meat innovation
Sriram said that the research done by Shiok Meats is the first of its kind in Southeast Asia. It is still in the research and development phase, and the founders have plans to commercialize Shiok's products in 2021. Nonetheless, their research has yielded promising results so far.
Their cell-based innovation has been gaining attention among science and tech communities in the past year. In April 2019, the startup raised USD 4.6 million in a seed funding round led by Monde Nissin CEO Henry Soesanto, Y Combinator, AiiM Partners, Big Idea Ventures, and other investors.
Shiok Meats' first product is cell-based shrimp dumplings.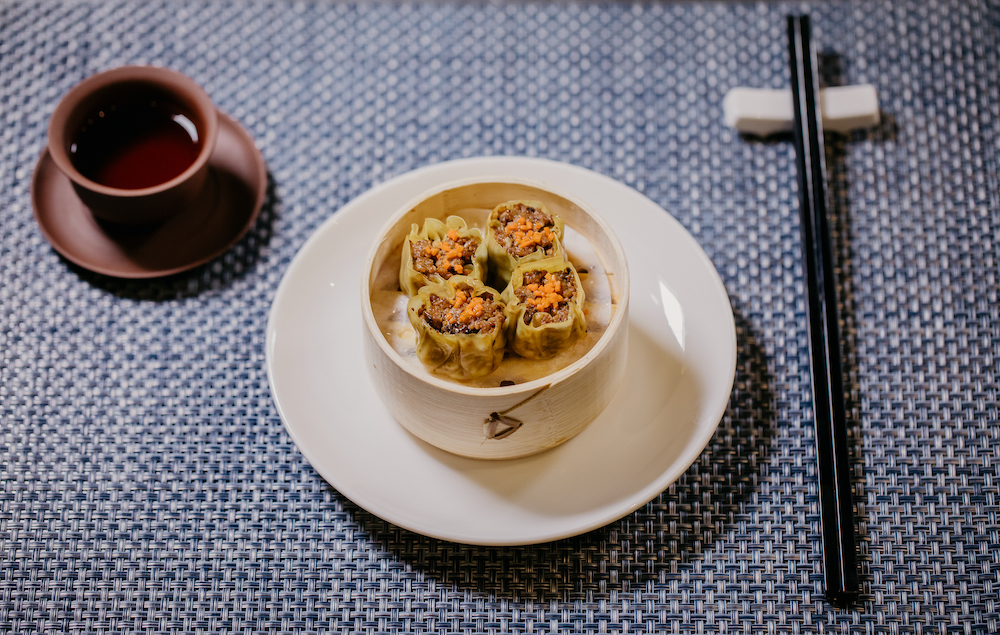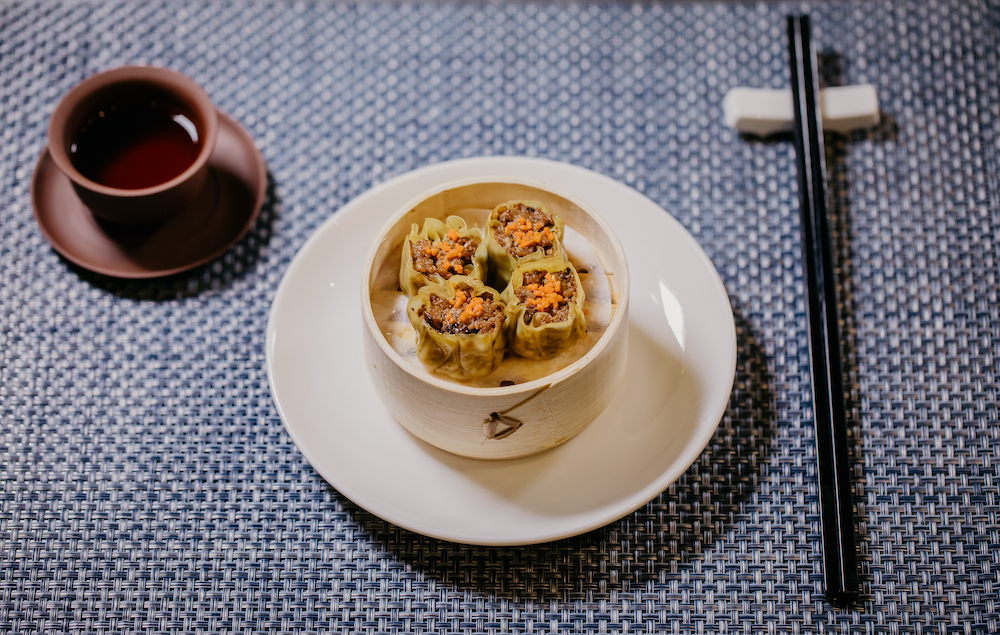 "When we started this company in August 2018, it was just an idea in our heads," Sriram said, "There was no previous research done on shrimp stem cells. The first step we took was to go into a lab, cut open a couple of shrimps and figure out how to take stem cells from them."
Shiok Meats raised USD 10,000 from an angel investor, and the co-founders used it to rent a lab on St. John's Island, one of the Southern Islands in Singapore, because they couldn't rent a lab on the mainland as their research was considered too risky by many other scientists.
"We're both stem cell biologists, so we were confident that if we could take stem cells from mammals, we could do the same with marine animals. It took us only a few months to polish the protocols and we filed our patent in January this year. Pretty fast if you think about it, so we proved all the naysayers wrong!" Sriram exclaimed.
Another feather in their cap was to have Shiok Meats selected for the YC Winter 2019 batch. It was the first alternative meat company accepted into Y Combinator.
An important factor that attracted various investors and partners to support them is the recognition that the alternative food industry is booming and here to stay, Sriram said.
With their innovations, Shiok Meats' co-founders are set to give consumers healthier protein alternatives. "First of all, clean meat is cruelty-free as no animals are sacrificed. It is health-friendly as we do not use any harmful chemicals or antibiotics, and it is sustainable as clean meat uses fewer resources like energy, land, water," Sriram explained.
How lab-grown meat is made
Cell-based meat is created by identifying and extracting stem cells from the muscles and fat of an animal. These stem cells are then provided with nutrients to grow in what's known as culture media, which contains pre-digested proteins, fats, and sugars. These substances need to be pre-digested because the cells don't have digestive systems to help them process the nutrients, Sriram said.
"You grow them in giant tanks like you would in a brewery. That gives you stem cells. But we don't want to eat stem cells, so we have to change the type of nutrients we provide them and make them into muscle fibers and incorporate them with fat, depending on what final product you want," Sriram said. "So, it is a meat brewery, essentially!"
Sriram stressed that cell-based meat has the same taste and texture with regular meat, but without having to sacrifice lots of animals. Therefore, meat-eaters don't have to worry about compromising on taste and flavor when consuming meat that comes from Shiok Meats' facility.
Although the company is still in its early stage, Sriram believes that their innovation will be widely accepted by the industry. "The market is the world! All clean meat companies have a common goal in mind to disrupt factory farming while producing nutritious and healthy meats or seafood. We are getting there very fast," she said with confidence.
Shiok Meats plans to go into mid-scale production by 2020 and the company intends to expand its business to Hong Kong, India, and eventually Australia in the future.
This article is part of "Women in Tech," a series by KrASIA that highlights the achievements of women who are a driving force behind Southeast Asia's tech startups.