For one whole year in 2018, South Korean electronics major Samsung had to taste defeat at the hands of Chinese device maker Xiaomi, in India, the world's fastest-growing smartphone market, where it had reigned for almost six consecutive years. Despite its numerous attempts to regain its lost market share in the South Asian nation, it couldn't stifle the spell Xiaomi had put on Indian youth.
So in January 2019, when the online-only, affordable yet high-specification handset M Series was unveiled with much fanfare, Samsung was hopeful to give Xiaomi a run for its money. After all, its newest line Galaxy M Series was targeted at India's 400 million millennials. Over the next few months, the Seoul-headquartered conglomerate clinched some market share, but couldn't sustain the growth for long.
To Samsung's disappointment, by the first quarter of 2020, Chinese brands had captured over 80% of the market, with Xiaomi at the top with a 30% share.
In May, when markets started to open up, Samsung saw an opportunity to reclaim its position as it was the only smartphone maker whose supply-chain was not much affected even after the two months of lockdown.
In comparison to Xiaomi and other Chinese brands, Samsung has better control over its supply chain. Instead of solely depending on third party manufacturers, the Korean giant manufactures many smartphone components itself. After the lockdown was partially lifted in May, the company quickly gained speed.
At about the same time, the market dynamics in India changed in Samsung's favor.
"There were two triggers," Prachir Singh, Senior Research Analyst at Counterpoint Research told KrASIA. "The border dispute between India and China that started in May, and the perception that the coronavirus is from China."
When the pent up demand surfaced post-lockdown, many customers looked for non-Chinese alternatives due to rising anti-China sentiments. And those who didn't specifically seek non-Chinese brands, couldn't find many good options because of the supply disruption, except that of Samsung.
"Samsung astutely leveraged on the situation," said Singh. "It was the only brand in the position to do that."
The sudden opportunity
In the mid of the second quarter 2020, the Korean major kicked off a multi-pronged strategy. It spanned new product launches; stepped-up manufacturing; initiatives to digitize local retailers; and schemes to incentivize customers, who were largely spending their money on essentials.
For instance, in May, the company tied up with Mumbai-based startup Benow to help its offline retail partners create digital catalogs of their stock (that could be shared with customers through mail, message, or social media) and facilitate online payments. In a complementary move, Samsung partnered with social media giant Facebook to train its brick-and-mortar partners to create a presence on Facebook, Instagram, and WhatsApp to enable them reach more local customers digitally. It also introduced a doorstep financing scheme for customers.
In June, doubling down on the low-to-mid segment, Samsung launched two M Series devices–M11 and M01, both under INR 15,000 (USD 204); and two A Series model, Galaxy A31 and Galaxy A21, under INR 25,000 (USD 340). A month later, it unveiled its cheapest smartphone, M01 Core at INR 5,499 (USD 75).

Meanwhile, Samsung tweaked its sales strategy for M Series and made it available at offline stores as well. As Samsung emerged as the most suitable alternative to Chinese brands, it made sure that its products are in supply, specifically those in the affordable range.
"It also got aggressive on online channels," Singh said. Currently, 30% of Samsung's sale is happening online, as opposed to 11-15% in pre-COVID-19 days, he added.
Samsung's endeavors worked and this time its M Series picked up, along with its new devices in mid-range A Series. According to research firm Counterpoint, Samsung's market share in the second quarter rose by 10 percentage points to 26%, while Xiaomi slid 1 percentage point to 29%, keeping its lead by just 3 percentage points.
Samsung is now going all out to maintain the momentum. Xiaomi, on the other hand, has got more problems served on its plate. During June and July, the Indian government banned three Xiaomi apps, including its browser, along with hundreds of Chinese apps citing cybersecurity concerns.
In early August, Xiaomi announced it would create a new version of its Android-based smartphone operating system that will not feature the banned apps. Xiaomi India head, Manu Jain, also clarified that the company has been storing user data in the country since 2018, and it has never been shared overseas.
Over the last few months, even as the company maintained a low profile in the country amid the rise in anti-China sentiments, it has pushed ahead with product launches. Since May, it has rolled out a bunch of low-end devices such as Redmi Note 9, and Redmi 9, premium phone Mi 10, as well as new laptop series, Mi Notebook.
All this while, Jain has emphasized that Xiaomi's operations in the country are completely managed by the Indian entity.
"The kind of visibility Xiaomi gives to its India head, Manu Jain, might work for the company," said Satish Meena, senior forecast analyst at Forrester. "He has been promoting the company on social media, and I think he can still create the perception that Xiaomi is an India-run company, if not India-owned."
Prabhu Ram, head- Industry Intelligence Group, at CyberMedia Research (CMR), believes the second quarter isn't a good benchmark to see whether the tide is turning for Samsung in India.
"During the second quarter, Xiaomi faced an array of challenges, including non-availability of spare parts and phones, as well as prolonged customs inspections," he told KrASIA. "On the other hand, Samsung benefited from good supply-side dynamics, including a resilient supply chain."
However, Meena believes there has been some impact on Xiaomi, although it is not yet significant.
"Xiaomi is fighting both the battles, COVID-19 and anti-China sentiments due to border clashes," said Meena."This gives an opportunity to Samsung because it is the only major company directly competing with Xiaomi in the low-cost category."
"If Samsung is aggressive enough they can make good use of it in terms of launch of models, and making more competitive products," he added.
While industry analysts said a fierce fight between Xiaomi and Samsung is expected in the upcoming quarter, they feel the balance might actually tip in favor of the South Korean firm if the anti-China sentiments continue.
Crouching tiger, hidden dragon
When Xiaomi entered India in July 2014 with its laser-sharp focus on the online-only, budget segment, Samsung was slow to acknowledge it as a competitor.
"Being a massive organization, Samsung was not fast enough to see the threat from Xiaomi and react with focused product launches and clear communication with users," said Meena.
While Samsung's India operations were controlled by its headquarter in Seoul, Xiaomi built its empire in the country with a small and nimble local team by creating a buzz around its youth-centric, low-cost devices that came with high-specifications.
According to Meena, neither did Samsung have any focus on a particular segment, nor could its products compete with Xiaomi's in the same category.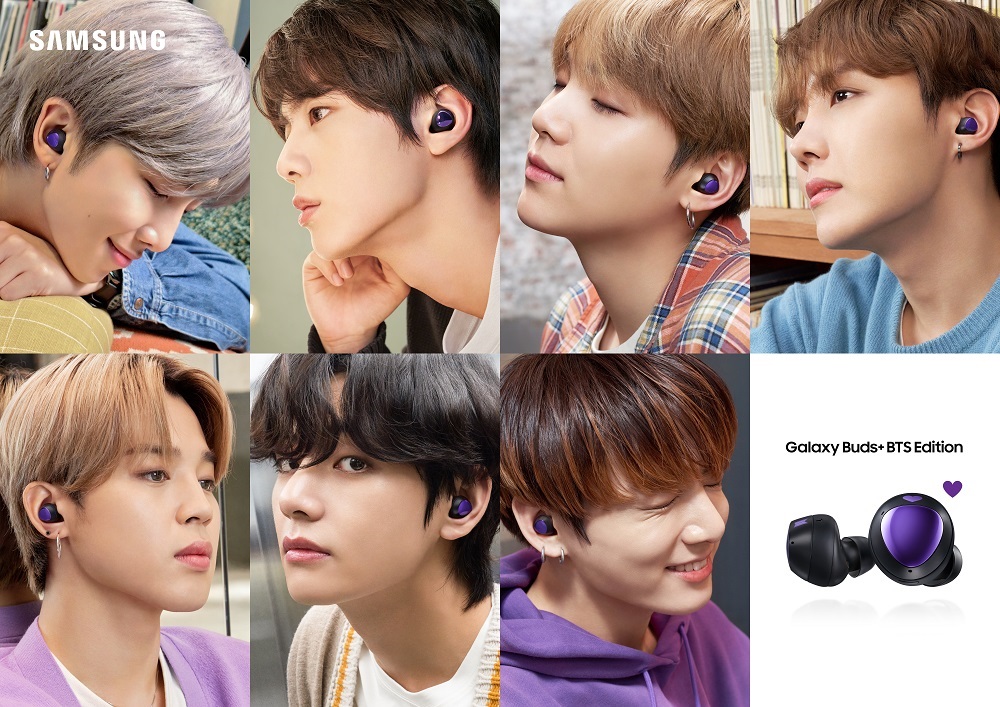 Before Xiaomi, Samsung had a good portfolio of high-end and low-end devices. By the time Xiaomi entered, the Korean firm was strengthening its mid-range device portfolio with A-Series and scaled-down versions of its high-end devices, Faisal Kawoosa, founder at TechARC, a Gurugram-based research firm, explained KrASIA.
"Samsung Galaxy J was one of the hot-selling devices in the low-cost category when Xiaomi came in," he said. But, in the next couple of years, "Xiaomi ate that J Series segment in India."
It was only in the last couple of years that Samsung realized it needed targeted focus on budget segment phones and better integration with online platforms.
With the online launch of Series M devices early last year, Samsung phased out Series J. Essentially, it took a bet entirely on M Series and A Series to lock horns with Xiaomi's devices in the low to mid-tier smartphone segment. Samsung is even going for the cheaper, entry-level segment with the launch of M01 Core this July.
According to Counterpoint's Singh, now that supply-chain is back on track, and consumers demand for affordable handsets becomes more important than ever, sub-INR 15,000 (sub-USD 204) smartphone segment is going to be the most competitive.
It is to be noted that almost 80% of the device market still remains sub-USD 200. For Xiaomi and Samsung, it is a critical segment to drive volumes, capture users who might want to upgrade their smartphones, and create brand awareness for their other consumer electronics devices such as TV and refrigerators.
The missing connection with millennials
Even as Samsung takes on Xiaomi directly, analysts feel it is still missing the millennial connect.
"Samsung's brand posture is still not aligned with millennials," said Kawoosa. "That is what Xiaomi has been leveraging despite the issues with product built or quality."
With its Mi Community of fans and a network of internet services and new retail offerings such as Mi Stores, Xiaomi has kept the engagement going with millennials and gen Z. Although, its long-term goal is to earn from the non-hardware offerings where margins would be substantially higher than devices. However, that road has just become a little difficult with the recent app ban.

Samsung, on the other hand, has created an in-house app store as well as a slew of apps in areas like productivity and payments. But unlike Xiaomi, Samsung's long-term revenue strategy doesn't depend on it, since the company earns handsome margins with the high-end devices.
"Samsung has not been vocal about it, but they almost have everything," said Kawoosa. "They also have strong integration with third-party service providers for music and entertainment."
The Korean behemoth recently launched the BTS-edition of earbuds in India to tap the rapidly growing gen-Z fan base of the world-famous K-pop band BTS. Samsung realizes its weak positioning within millennials, and hence, it is steadily trying to address that gap, while Xiaomi is struggling to maintain its control over the Indian market.
Toward the uncertain future
According to CMR's Ram, Xiaomi and Samsung will remain in a dead heat in the run-up to the festive season, which begins in October and lasts till the new year.
Both Xiaomi and Samsung are keeping "their cards close to their chest," Counterpoint's Singh said. He expects massive product launches and aggressive offers and promotions by the smartphone players.
"Affordability is going to be the key here," he said. "Users would be looking for cheapest options, since there wouldn't be any year-end or festive bonus (due to the COVID-19 induced slowdown)."
However, smartphone makers are likely to struggle to fulfill customers' low-price expectations.
"The demand for components is going up since device makers are gearing up for the festive season," said Kawoosa. "But because the supply chain was disrupted for two months, the component cost is increasing right now."
"Samsung may be able to absorb a lot of that price rise because it makes most of the components on its own," he said. "But Xiaomi, which is dependent on third party players, may not be in a position to do that, and might have to increase prices."
That means Xiaomi might lose the leverage it has over Samsung in terms of better pricing, he added.
Moreover, due to macroeconomic situations, major e-commerce firms may not be able to offer similar levels of incentives as in the last few years. In that case, smartphone makers will have to pump in money themselves. But with India tweaking its FDI rules for Chinese firms, it may be difficult for Xiaomi and other Chinese players to make investments in the country. This will again give Samsung significant advantages over Xiaomi in the coming quarters.
Industry experts said if the anti-China sentiments persist and impact sales over the next few quarters, Xiaomi might have to relook at its strategy in terms of investment, market focus, and product launches.
"It (anti-China situation) doesn't seem to be ending anytime soon, and that is going to play a role in the rise of Samsung," said Meena. "It remains to be seen how Xiaomi's investments in India are going to change based on the anti-China sentiments."
"If Xiaomi starts losing market share to Samsung and if the backlash is massive, they may have to evaluate if they want to put in more money in the market," he said. "The situation is tricky, but as long as Samsung isn't able to offer as competitive products as Xiaomi is, the Chinese device maker still has a chance."