January 9, 2023, promises to mark an exciting start to the year with the Alibaba Cloud Singapore Summit. Held in Singapore, the headquarters of Alibaba Cloud's international operations, the conference will feature the theme of "Tech for Innovation."
The conference aims to bring together regional industry experts in cloud technology and innovation in an exchange of views on how cloud services will transform business innovation and the development of TCO optimization and efficient solutions for industries. In addition, Alibaba Cloud will also announce a series of new plans to provide better support for its customers and partners in 2023.
Alibaba Cloud Singapore Summit Closed-Door Forum 
In the afternoon, the conference will also include a closed-door forum, jointly organized together with 36Kr Global. This forum revolves around the theme of "Venturing Overseas and Imagining the Future," with in-depth discussions providing valuable insights for Chinese companies looking to expand into international markets.
Topics will include localization compliance, B2B operations, and B2C market strategy, to name a few—with representatives from investment institutions, local industry giants, and overseas companies slated to attend the exclusive event. Some notable speakers include Managing Partner of AC Ventures Helen Wong, VP of Mobvista Charles Xi, and IT Director of Tiger Brokers Lim Tian Yee.
Forum Details
Venue: Singapore (exact location to be provided at a later date)
Date: January 9, 2023
Event Size: Around 30 attendees
Format: Closed-door, in-person forum
Forum Agenda
14:30-14:40 
Opening Remarks
14:40-15:00 
Guest Speaker Presentation | Decoding overseas trends and insights into new opportunities
15:00-15:30 
Roundtable Discussion | Trend Insights: Building a "New" Prosperity
15:40-16:10 
Roundtable Discussion | "Safe Sailing": Establishing Operations Overseas
16:20-16:50 
Roundtable Discussion | Branding Overseas: Digital Marketing for Local Markets
Attendee Requirements
Attendees applying to join the forum are required to be a corporate decision-maker (VP position and above) in a Chinese-funded enterprise with offices or branches in Singapore.
To apply, please click here or scan the QR code below to register. All applications will be reviewed, and successful applicants will be personally notified by a 36Kr Global representative via e-mail or phone.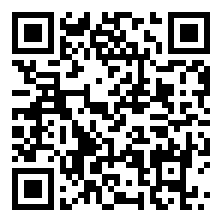 36Kr Global is the official media partner of the Alibaba Cloud Singapore Summit Closed-Door Forum.