Since it was first established in January 2020, Gusto Collective has been all about telling stories better. The company specializes in crafting immersive narratives and experiences by integrating advanced technology, transforming brand engagement.
Examples of these offerings include artificial and extended reality (AR/XR) experiences, Web2 to Web3 activations, metahumans, and various artificial intelligence-based solutions.
This strategy has helped the company build a global presence spanning six cities, with offices in Shanghai, Hong Kong, Singapore, Kuala Lumpur, London, and Paris.
In an exclusive conversation with KrASIA, Aaron Lau, the founder and CEO of Gusto Collective, shares insights on how the company is transforming the way brands connect with their audiences.
The following interview has been edited and consolidated for brevity and clarity.
KrASIA (KR): What made you start Gusto Collective and explore the interplay of technology and storytelling?
Aaron Lau (AL): My journey in the marketing landscape has encompassed major roles across various industries, including leadership positions within prominent organizations including a leading mobile technology company. This varied experience has provided me with valuable insights into consumer engagement dynamics and the impact of technology.
In 2020, these insights led to the birth of Gusto Collective. The concept stemmed from a strong belief in technology's transformative potential to enhance storytelling and brand communication. Having observed the evolving landscape where technology increasingly reshaped consumer engagement, I recognized the opportunity to create captivating immersive experiences.
KR: Could you share some standout client success stories?
AL: As part of a partnership, we devised a multifaceted campaign for the blockbuster and sci-fi action film Warriors of Future. This involved launching limited-edition non-fungible tokens (NFTs) inspired by iconic exo-suits, incorporating AR filters, and creating physical toy versions.
Equally significant is our collaboration with the Hong Kong Museum of Art for its 30th anniversary and refurbished space unveiling. Gusto Collective harnessed the latest AR technology to transform several art pieces into interactive gameplay, which was enthusiastically received by visitors who were willing to wait up to 45 minutes to participate.
Another standout story is about MonoC, our metahuman artist who collaborated with Rosewood Hong Kong, resulting in an interactive artwork that reflects the collective spirit of the post-pandemic Hong Kong community. These partnerships exemplify our prowess in captivating and redefining audience interaction through cutting-edge technology.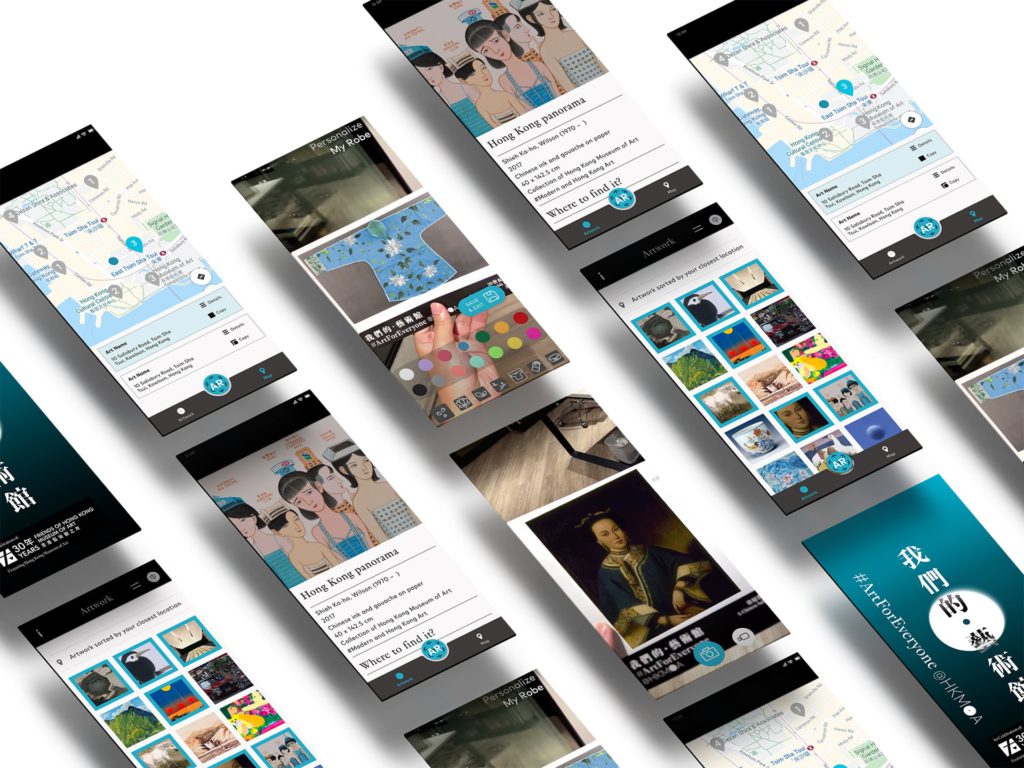 KR: How does Gusto Collective maintain a global perspective while catering to diverse markets?
AL: Our rapid expansion positions us to undertake regional and large-scale projects, allowing us to address varying market demands. However, our strategy goes beyond mere expansion—it hinges on balancing a holistic global vision with a deep understanding of local relevance.
While our presence spans diverse locations, our approach involves immersing ourselves in each market's unique dynamics, cultural nuances, and consumer behaviors. By tailoring our immersive experiences to align with local preferences and sensibilities, we ensure that our global perspective remains finely attuned to the specific needs of each region.
This approach enriches our understanding of audiences while allowing us to create brand narratives that foster strong connections with customers across the globe.
KR: How will Gusto Collective's recent acquisition of Mercury Integrated shape the future of both companies, and what synergies do you expect to capitalize on?
AL: The acquisition of Mercury Integrated in Southeast Asia aligns with our growth plan, and their luxury marketing expertise complements our tech-powered immersive approach. By integrating their insights and relationships with our technology, we're well-poised to transform how luxury brands tell their stories. This collaboration will elevate brand engagement, creating more impactful customer journeys.
KR: What excites you most about the interplay of storytelling and technology?
AL: The boundless potential is an exhilarating proposition. Blending storytelling and technology offers unparalleled avenues for the creation of immersive, interactive, and personalized experiences. This allows us to reshape how brands connect with their audiences, unlocking new levels of engagement and innovation. We're particularly intrigued by the game industry's potential, as it can open new horizons for immersive storytelling and customer engagement.