The Alibaba Cloud x KrASIA Global Startup Accelerator Indonesia Demo Day took place on October 7, with ten finalists operating in seven sectors each making their pitch. Their presentations were evaluated by a panel of judges formed by esteemed representatives from Alibaba Cloud, Venturra Capital, and Indogen Capital.
The judges shared encouraging words with the finalists when the Demo Day began. Raditya Pramana, partner at Venturra Capital, noted that such events were good opportunities for the startups to gain external feedback, especially from investors, for tweaking and improving their business and approach. "Instead of treating this like a competition, I think I would like to treat it as if it's a discussion between all of us, so that it can be beneficial not just for today but also further down the road," Pramana said.
Max Dasuki, head of solutions architect at Alibaba Cloud, also shared his excitement for the finalists' development. "I'd really like to see these ten startups grow and take Indonesia one step forward in its digital transformation," Dasuki said.
Here are the ten finalists that took part in the Alibaba Cloud x KrASIA Global Startup Accelerator Indonesia Demo Day: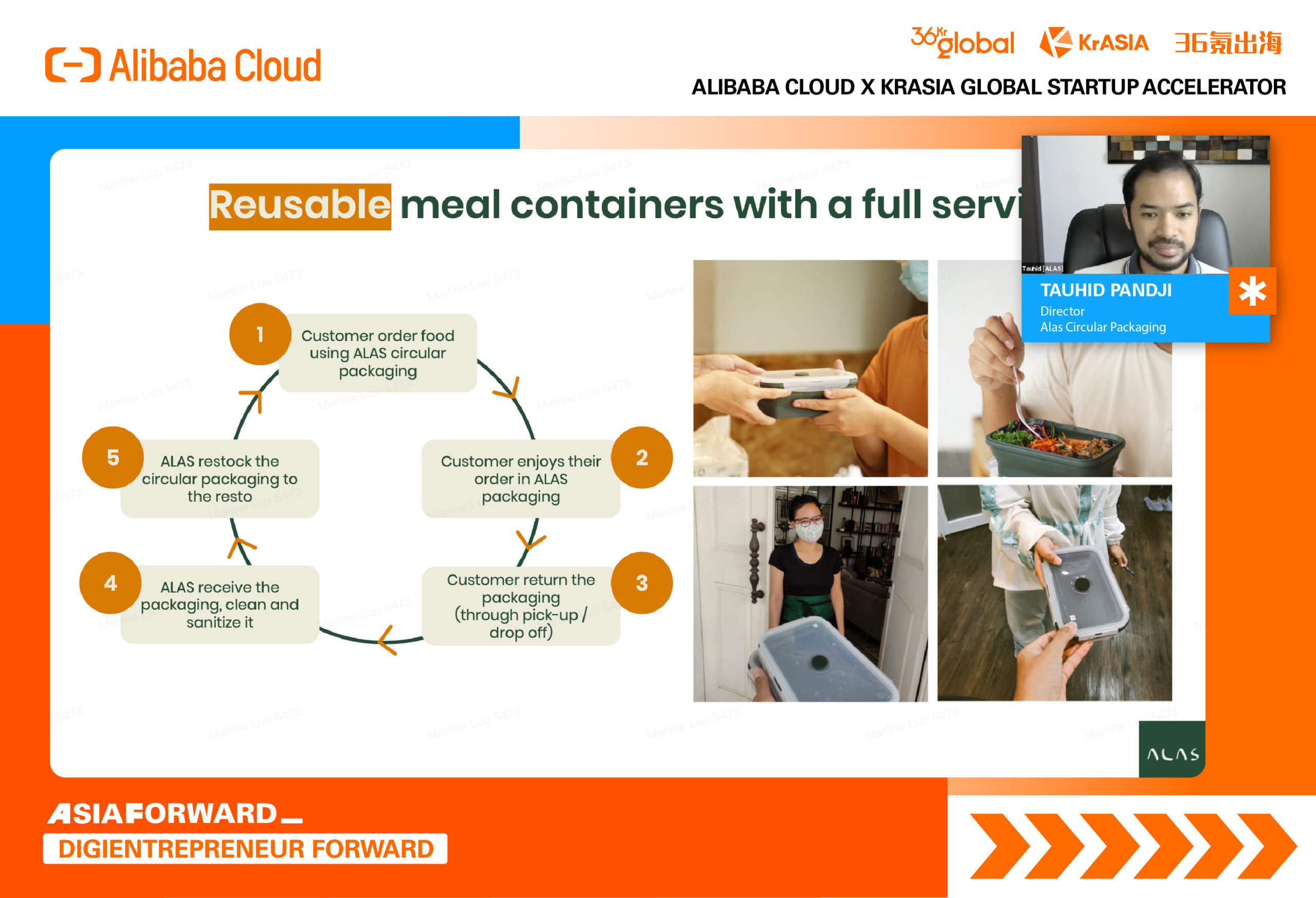 Alas saw an opportunity in Indonesia's food delivery industry, in which the increase in online food delivery orders also meant the increased used and eventual wastage of single-use food packaging. To address this issue, Alas offers returnable packaging to both consumers and merchants; customers can receive their food orders in Alas' packaging. After enjoying their meal, the customer can return their packaging to Alas via arranged pick-ups or drop-off points. Afterwards, Alas sanitizes and cleans the packaging before sending it back to their registered merchants.
This process provides a sustainable packaging option for Indonesia's F&B delivery services by creating a circular distribution model. Having tested this system within a neighborhood in Jakarta, Alas' director, Tauhid Pandji, is optimistic about general acceptance of this circular model. "Within a short period of time, we had 300 people registered to our system showing a lot of interest… and we also have a very high return rate of containers, reaching 90%," Pandji said.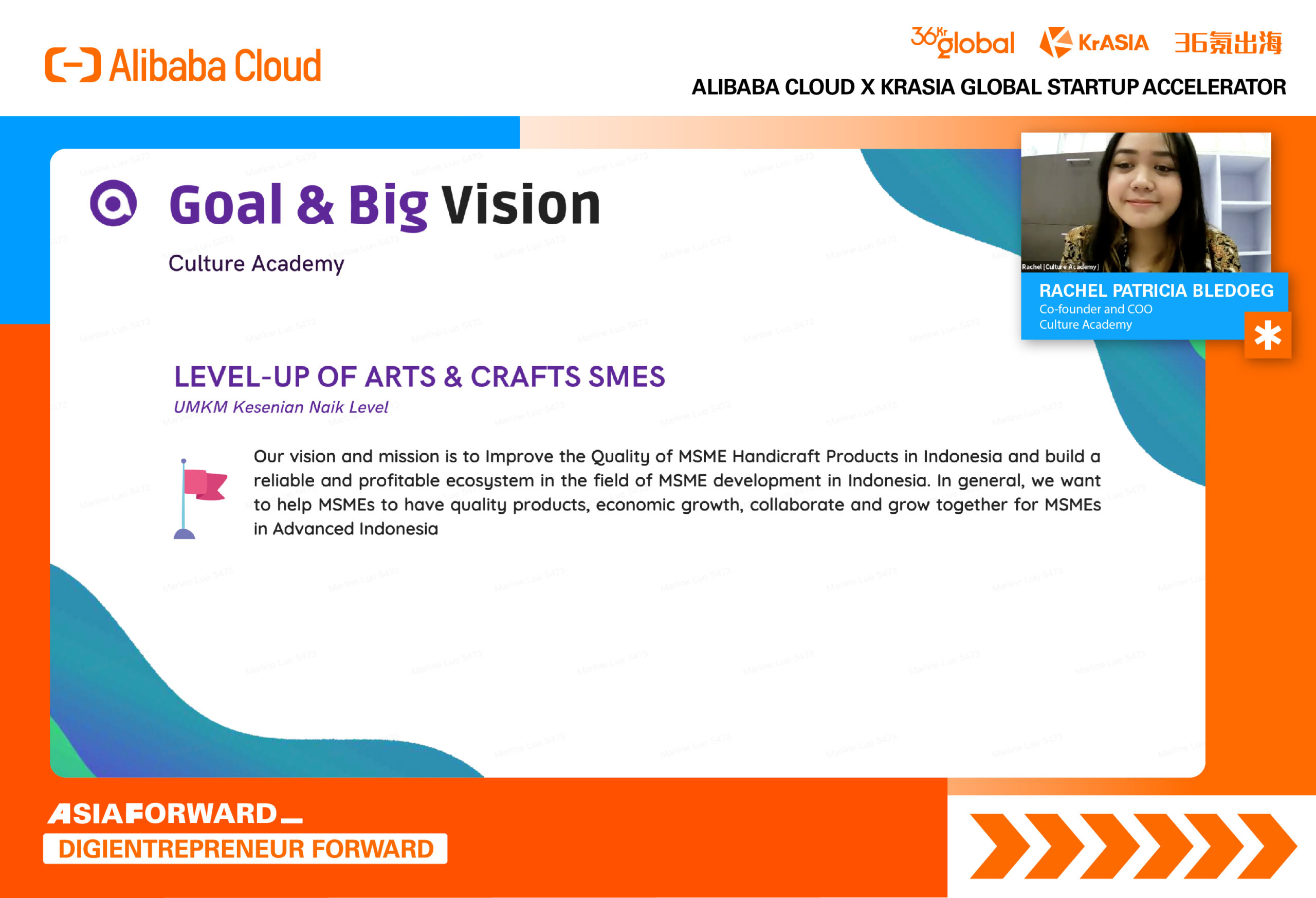 Culture Academy Indonesia is an edtech platform positioned to improve the quality of MSME handicraft products in Indonesia while connecting producers with potential clients. According to co-founder and COO Rachel Patricia Bledoeg, 57% of Indonesia's MSMEs do not know how to access new markets and lack knowledge about marketing their handicraft products. To empower these MSMEs, Culture Academy provides on-demand video and live classes on its proprietary app, so that merchants can upskill as well as identify channels for export.
Classes are split into three categories: "Create" for those who want to start a business, "Accelerate" for MSMEs that want to develop their business, and "Scale Up" for MSMEs that want to grow their product line and sell to the international market. To date, Culture Academy has served 1,573 MSMEs, of which 733 are paying clients.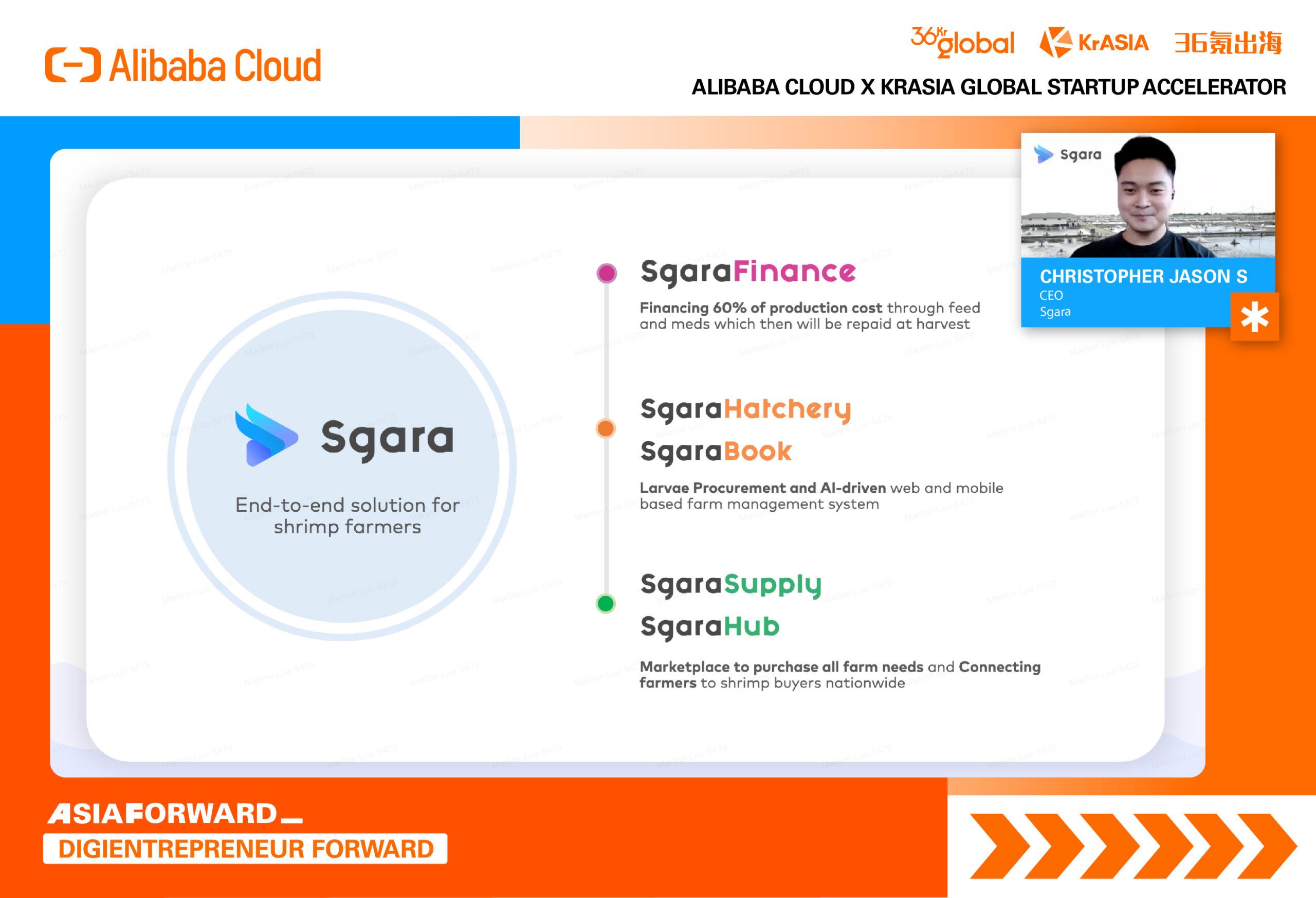 When they surveyed the shrimp farming industry, the founders of Sgara, Christopher Jason Sjarif and Arrival Dwi Sentosa, found that one in two shrimp farms in Indonesia were failing. Farmers did not always possess the technical know-how for rearing shrimp, and over 90% of farms are affected by diseases, leading to a 40% loss in final production. Moreover, capital is tight as banks consider shrimp farms to be high-risk businesses.
Sgara provides end-to-end solutions to alleviate the shrimp farmer's lack of resources, quality control, and production problems. Sjarif shared that Sgara's solutions start with "financing and providing feed and probiotics, which account for 60% of the production cost." The company also assists with larvae procurement and helps farmers "manage their farms with AI and connect them to shrimp buyers nationwide."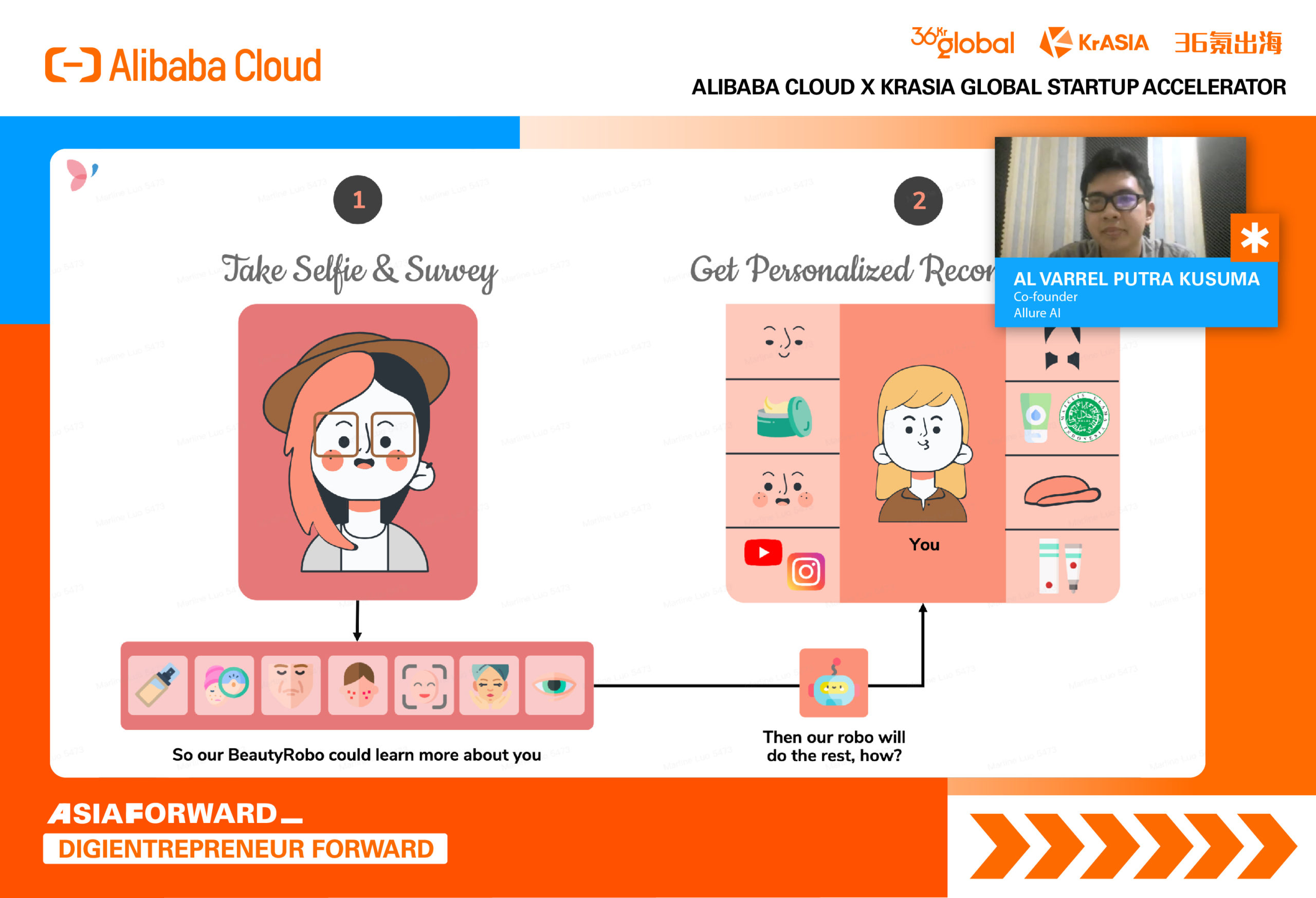 Allure AI has created an app that helps consumers identify skincare and cosmetic products that are most suited to their skin type and skin goals. After a simple two-step process—uploading a selfie and completing a survey—users receive personalized recommendations that are easy to understand. The recommendation engine considers the user's skin condition, preference, budget, previously used products, and community reviews.
Allure AI works with beauty brands, giving their app users the chance to browse the brand's products for free while incentivizing them to continuously engage with the brand by offering personalized rewards. Co-founder Al Varrel Putra Kusuma also shared the versatility of the company's platform. "All the technology in Allure AI is created from scratch by our team, so you could plug and play all our features" for other use case, such as marketplaces, offline stores, and aesthetician clinics, said Kusuma.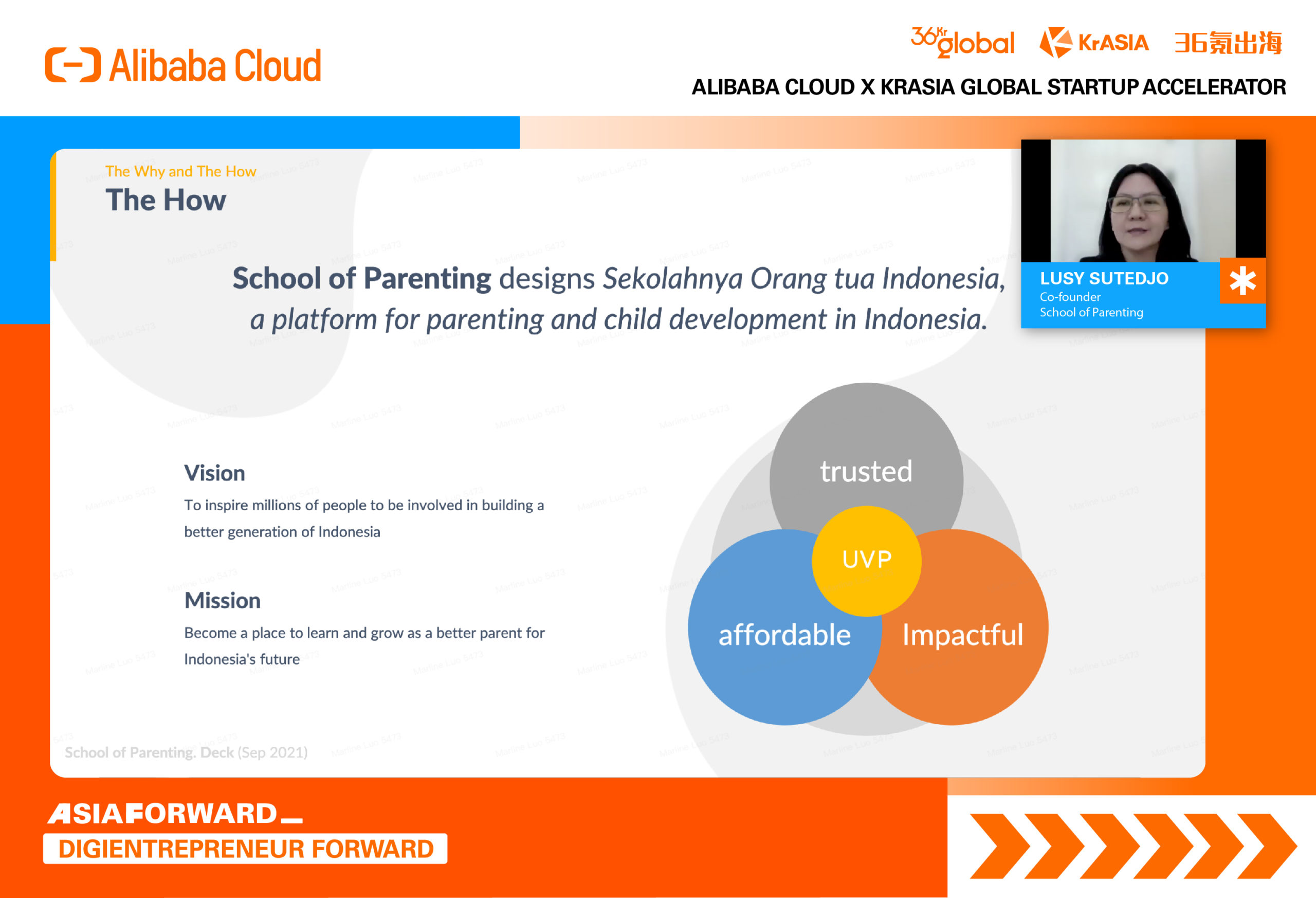 School of Parenting (SOP) is a platform for parenting and child development in Indonesia. Referencing data from Indonesian National Commission on Violence Against Women, SOP said domestic violence, child abuse, divorce cases in Indonesia have direct impact on a child's growth and development. COO Lusy Sutedjo, who has more than 20 years of experience in the education industry, conveyed how early childhood experiences can affect lifelong health and learning.
Sutedjo explained that the company provides expert resources through established partnerships with psychologists, nutritionists, and doctors to provide online classes, workshops, and consultations to equip parents for the betterment of their children's development.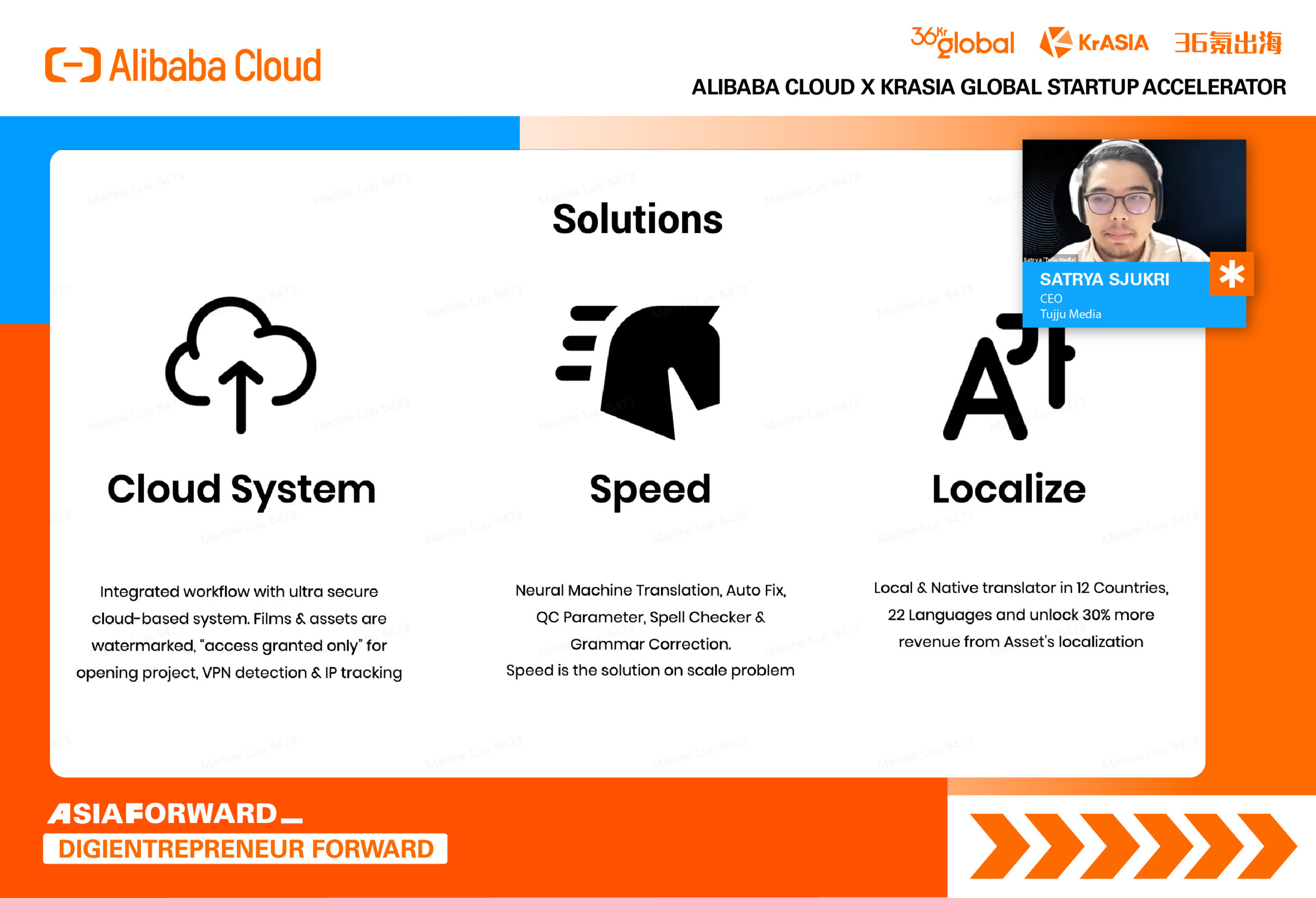 Tujju Media identified a few problems in the localization process of foreign media content—content piracy, the lack of available services like dubbing despite the growing demand for over-the-top (OTT) content, and language gaps. Tujju Media looks to solve these problems by eliminating piracy concerns with their secure cloud-based system, which includes VPN detection and IP tracking. Using neural machine translation, automated quality control technologies, and AI-powered translation software, the company is able to speed up the translation process while maintaining accuracy in 22 different languages. CEO Satrya Sjuki said the company will introduce a SaaS subscription plan next year.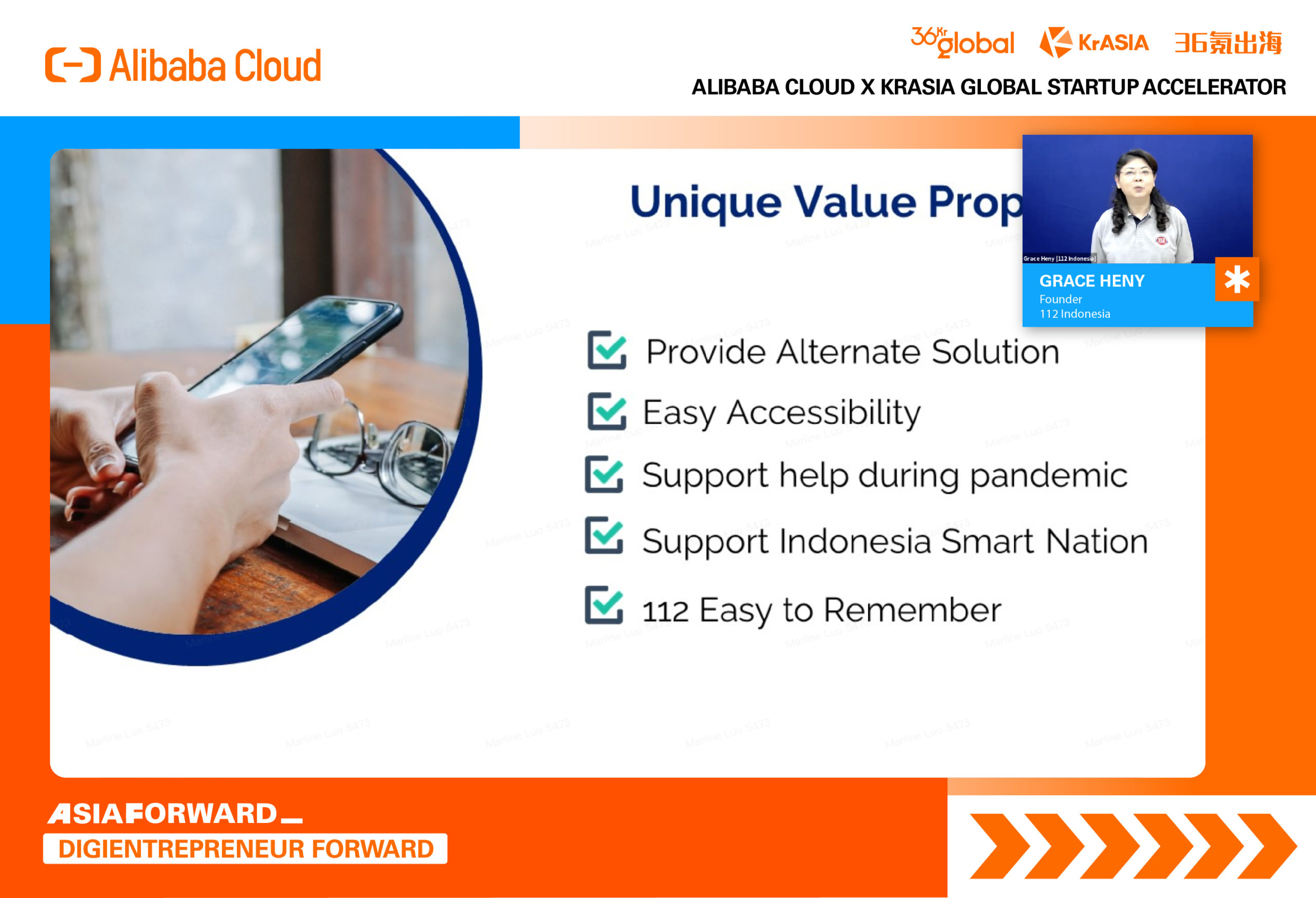 112 Indonesia is an emergency contact aggregator platform that strives to connect citizens in need with the right emergency services and organizations that can offer help. Founder Grace Heny unpacked her own experience of losing loved ones, which shaped the startup's mission of getting the right help to the right person in the fastest possible manner. The platform aims to connect citizens who need help with not only official government agencies, but also other people or groups that might be able to offer assistance. This includes public health centers, nearby ambulance services, doctors, clinics, and even trained volunteers. To date, 112 Indonesia has been deployed in over 30 cities.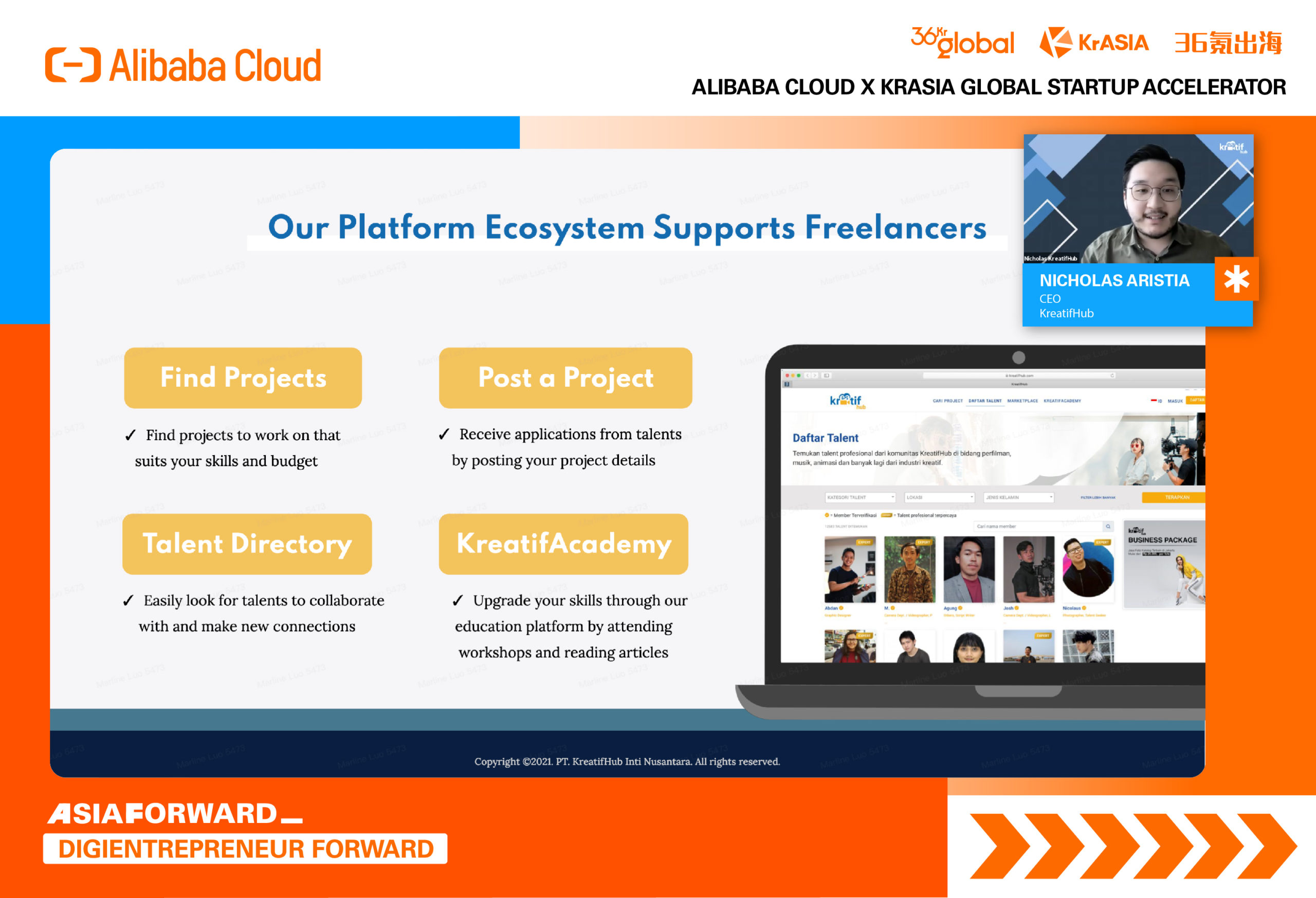 Kreatifhub is a marketplace that provides easy access to freelance services in the creative industry. It was built for businesses looking to hire professional freelancers, and for freelancers to build up their clientele network. According to CEO Nicholas Aristia, businesses seeking freelancers tend to spend a lot of time searching for a suitable hire and negotiating to set rates. Kreatifhub eliminates this pain point as the site lets users browse freelance services based on category, price, and location. The marketplace model also grants freelancers access to clients from all over Indonesia.
Kreatifhub caters to freelancers by providing features and services like project matching, a talent directory for collaboration, and workshops organized by KreatifHub's education arm, KreatifAcademy. Aristia also shared his vision for Kreatifhub to be a core part of a freelancer's career. "Whether it is to look for their first client, collaborating with other freelancers for a big-scale commercial shoot, or just to share their work and network with other professionals, we want Kreatifhub to be there for them," said Aristia.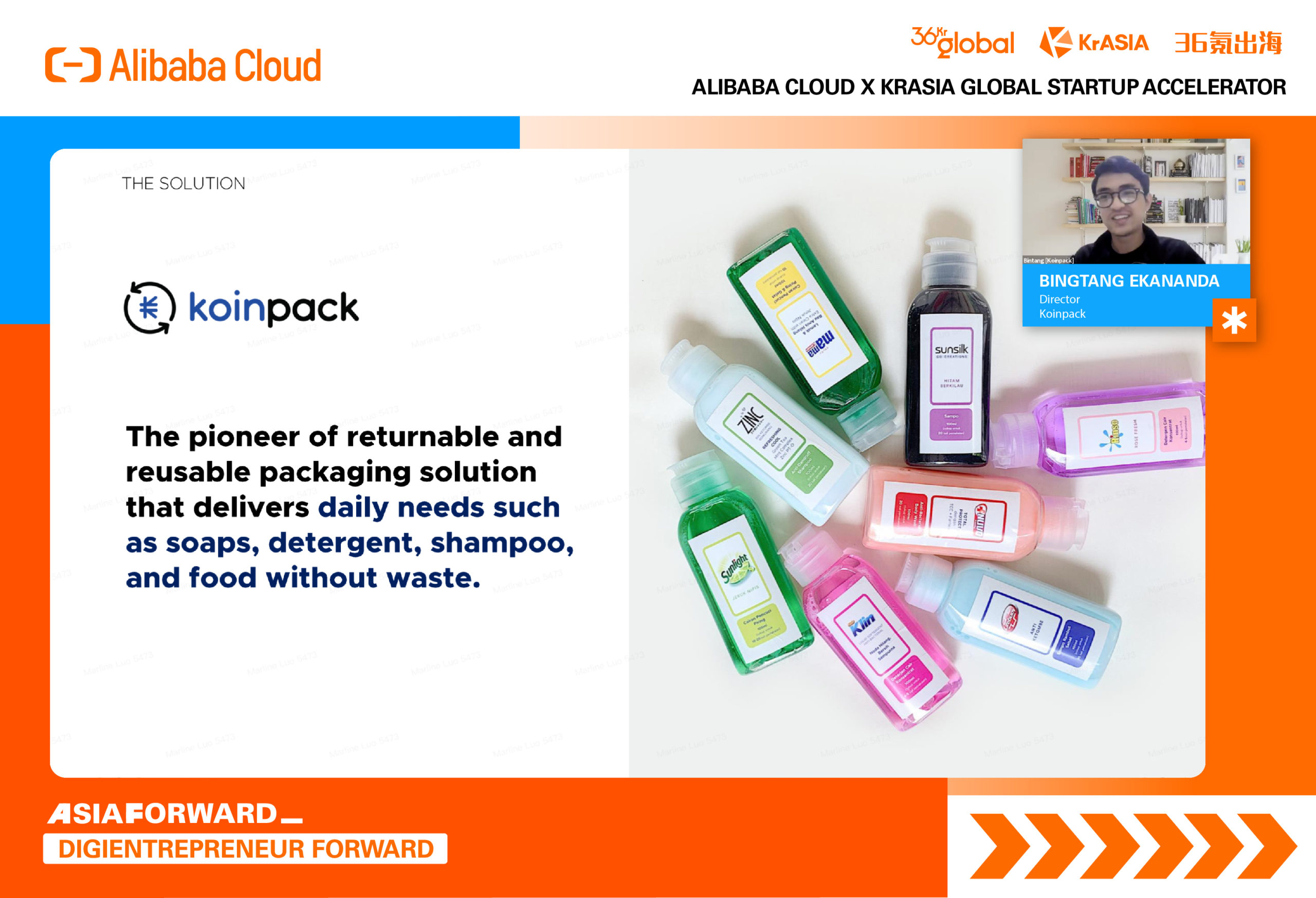 Koinpack is a returnable and reusable packaging system provider that implements a deposit and reward model. To address the pressing problem of plastic pollution, the company aims to shift the current "take-make-dispose" model to a circular one with brand-agnostic reusable packaging and technology. Koinpack first delivers clean containers to FMCG manufacturing sites to be filled with their product. Filled bottles are then delivered by Koinpack to points of sale, such as warung and online stores.
Upon sale, the bottle will be scanned via Koinpack's proprietary app for tracking purposes. The app also tabulates incentives earned when consumers return the vessels. Koinpack then repeats the process of "collect, clean, and redistribute." With this solution, Koinpack enables consumers to save money, points of sale to generate more income, and a feasible business model to support FMCG partners' commitment to sustainability.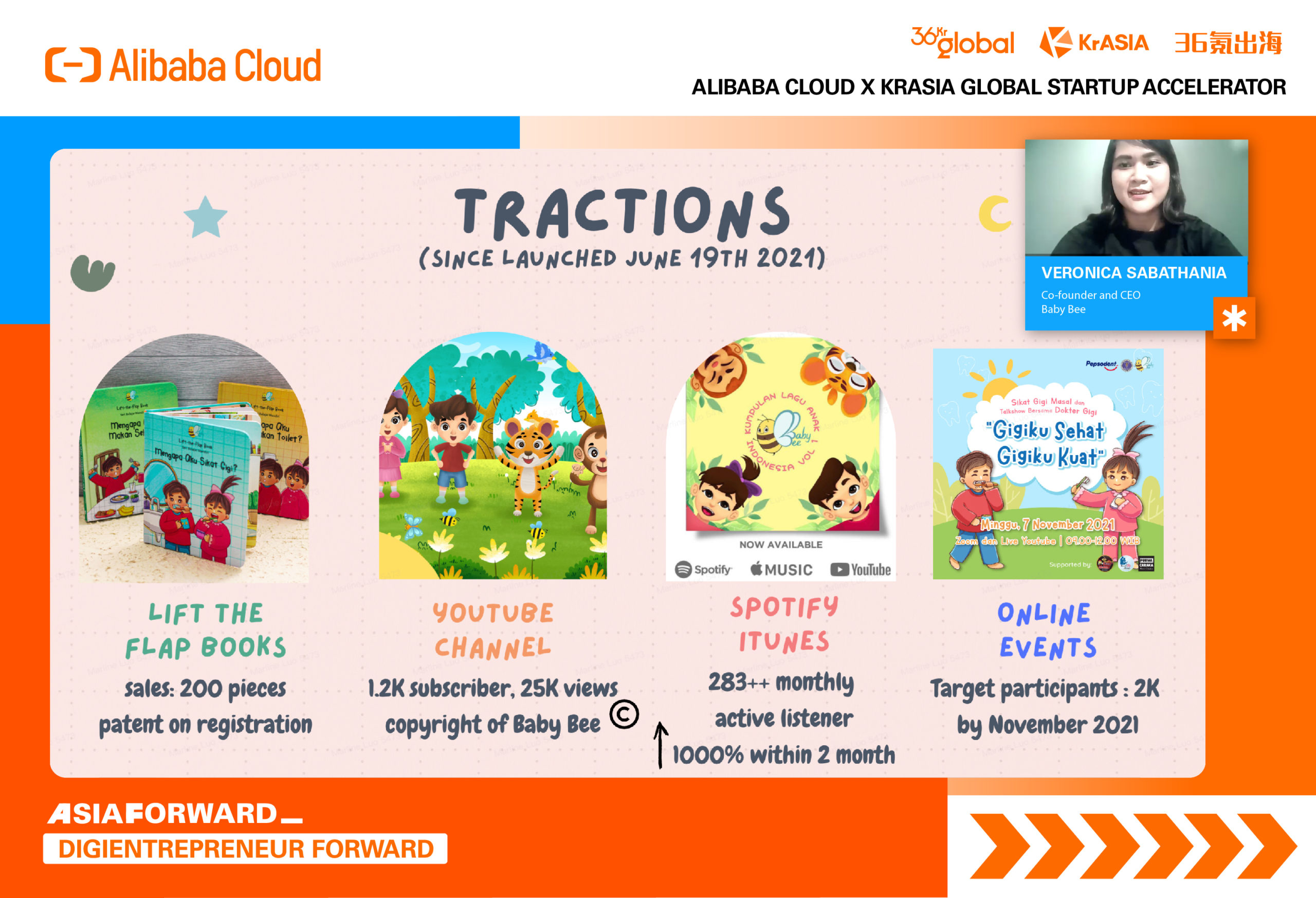 Baby Bee co-founder and CEO Veronica Sabathania discovered that parents of young children face a few challenges when they use digital tools in their children's education. Most parents were overwhelmed by the new responsibility of teaching their child at home due to their lack of professional know-how and unfamiliarity with the curriculum. As such, many children end up spending more time on YouTube and playing video games.
To address these conditions, Baby Bee provides educational 2D and 3D animations and interactive books for at-home education, specifically made for children under six years old. It also organizes virtual events that provide parenting tips. Baby Bee is developing 3D animations to go with educational nursery rhymes, gamified applications, and virtual classes with learning kits.
The Alibaba Cloud x KrASIA Global Startup Accelerator is part of Alibaba Cloud's Project AsiaForward initiative, which aims to bring digital transformation to enterprises in Asia and nurture fresh talent. Through this program, startups have the opportunity to join Alibaba's global ecosystem. Startups can also develop connections with top VCs in Southeast Asia and China, as well as become the subject of coverage on KrASIA, 36Kr, and more.
The next Demo Day will be held in Hong Kong on October 18, from 2:00 p.m. to 5:00 p.m. (GMT +8). Click here to learn more about the program.