The Alibaba Cloud x KrASIA Global Startup Accelerator Hong Kong Demo Day took place on October 18, with eight finalists showcasing their innovations at the Charles K. Kao Auditorium in the Hong Kong Science Park. Taking place as an in-person event, judges from Alibaba Cloud, Gobi Partners, HKAI Lab, Hong Kong Science and Technology Park, and Cyberport were present to evaluate each pitch.
Thomas Poon, lead solutions architect from Alibaba Cloud, was pleased with the quality of the pitches. "A lot of great ideas and great solutions were shown at this event, it was a great honor to be one of the judges of this event," Poon said.
Ignatica was named the winner of the Hong Kong Demo Day, with Sprout and Cloudbreakr named first and second runners-up, respectively.
Here is an introduction to the eight finalists that took part in the Alibaba Cloud x KrASIA Global Startup Accelerator Hong Kong Demo Day.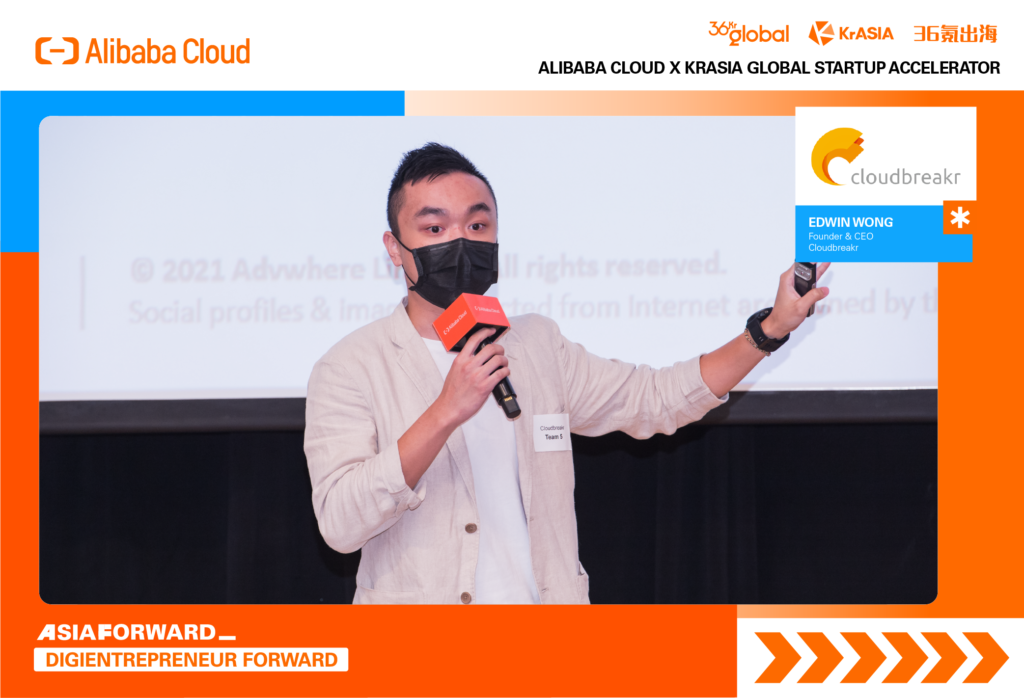 Cloudbreakr is an influencer and marketing platform that lets clients manage campaigns, analyze data, and discover new influencers to work with. Founder & CEO Edwin Wong wants to streamline the process of working with the many influencers that are available for collaborations and place the relevant tools in one centralized platform. Wong also said Cloudbreakr's AI element can "detect the brands that people mention, predict the audience segment based on emotions, and detect whether the sentiment is positive or negative when brands are mentioned."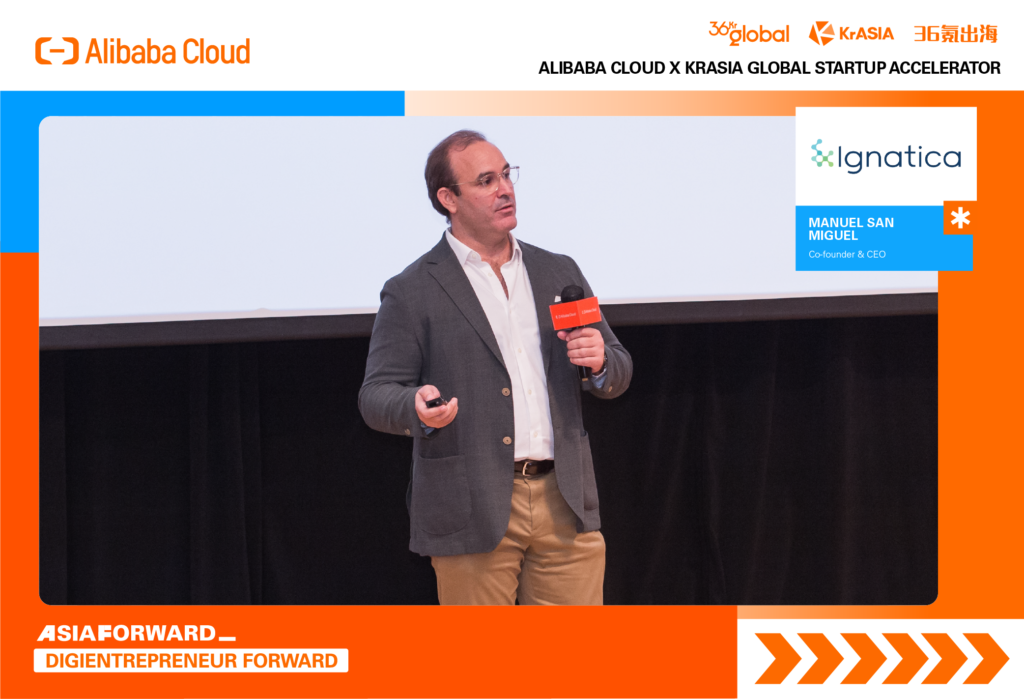 Ignatica provides a cloud platform that gives insurance providers the ability to develop and sell products without changing their existing technology infrastructure to meet the digital requirements. "We start across the value chain to define insurance plans for policyholders, reference existing plans to create new products, and build what the market needs as opposed to what insurance providers can sell," co-founder and CEO Miguel San Miguel said. With a team of 40 staff and clients across six countries and three continents, Ignatica expects continued positive growth into 2022.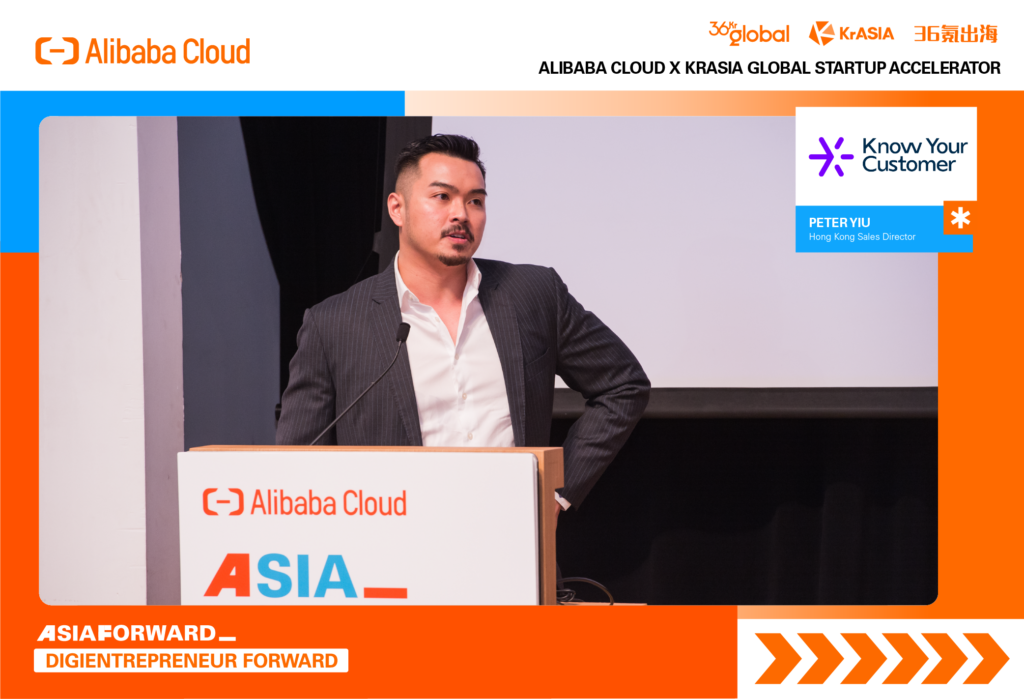 Know Your Customer provides digital KYC and client onboarding solutions to improve compliance for financial institutions. It digitizes the standard KYC user journey with features such as document retrieval from registries in real time, AI and NLP-powered data extraction, and ongoing monitoring for anti-money laundering screening.
Hong Kong sales director Peter Yiu said that while KYC currently focuses on the APAC and European markets, the firm has strong interest in entering Southeast Asia due to the prevalence of virtual banks and institutions within the region. "People want to get increasingly convenient access to banking services and bank credit facilities. So having these kinds of technologies to enable banks to process customer information will definitely lead to an advantage," Yiu said.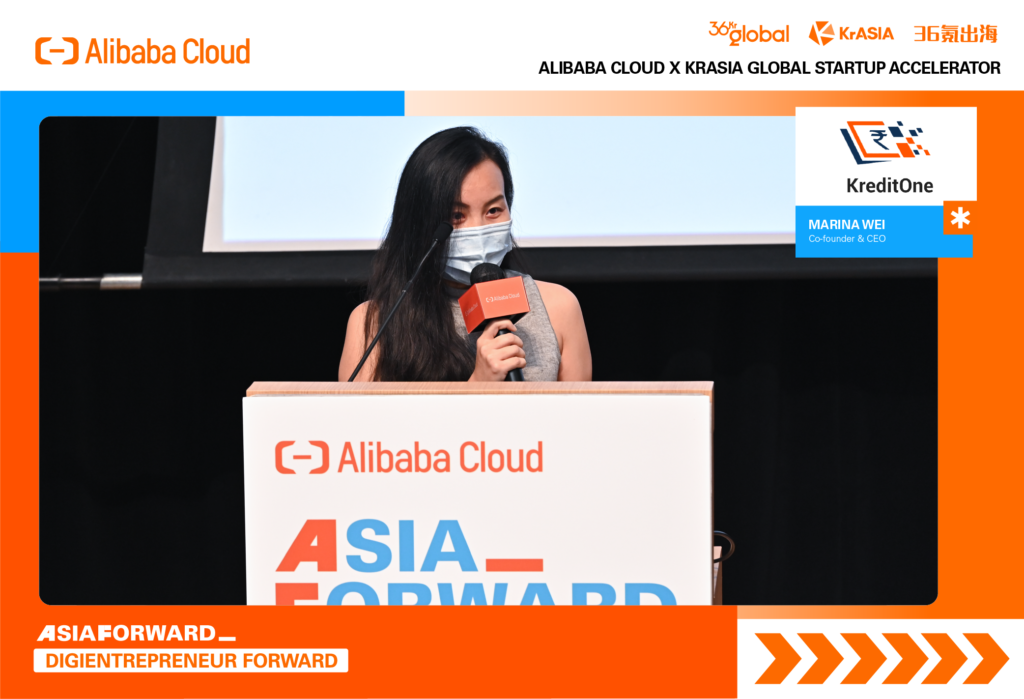 KreditOne provides an app-based virtual credit card solution for unbanked users. Already operating in India, it aims to provide access to banking products that may have been out of reach in the past. "It is a long process for people in places like India to apply for credit cards, and only 3% of the population has one. Through their credit scoring system, which utilizes third-party data and first-party data from users, KreditOne enables the process of applying for credit cards in India to be faster," said founder and CEO Marina Wei.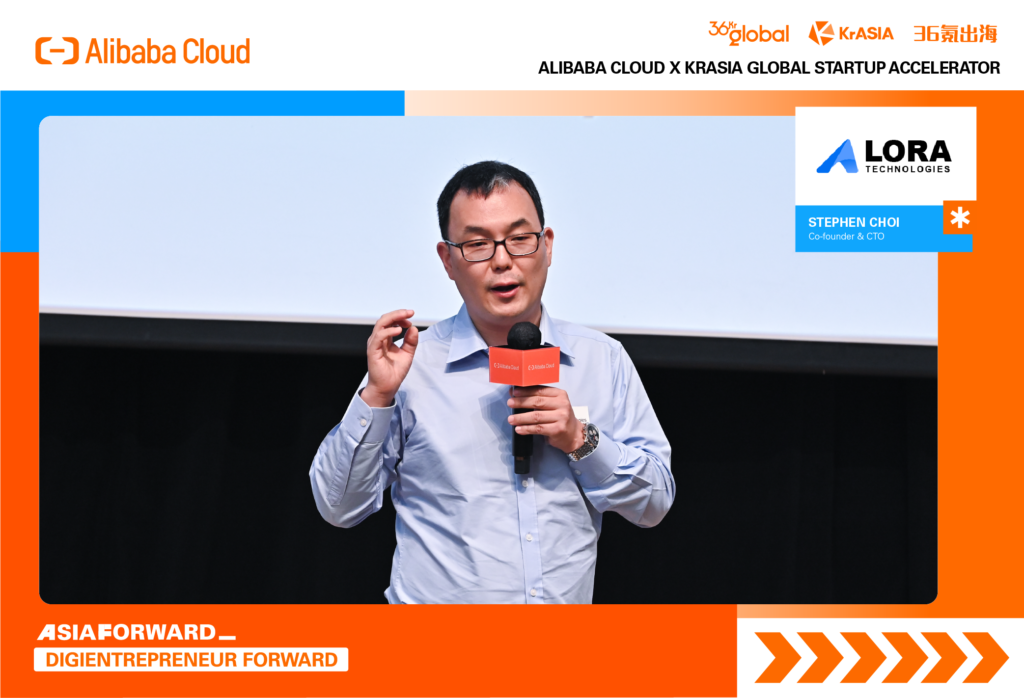 LORA Technologies is a stock trading product that can be accessed via its AskLORA platform. It uses AI technology to bridge the gap of information for investors and provide "targeted stock advice" and "guide everybody from the start to the end of the trade, trying to get you not only information on what to buy, but when and how much to buy, and when to sell," according to Stephen Choi, co-founder and CTO of LORA Technologies. Choi described LORA's AI-driven investment bot, which helps create investment plans to diversify users' assets, as the firm's "secret weapon."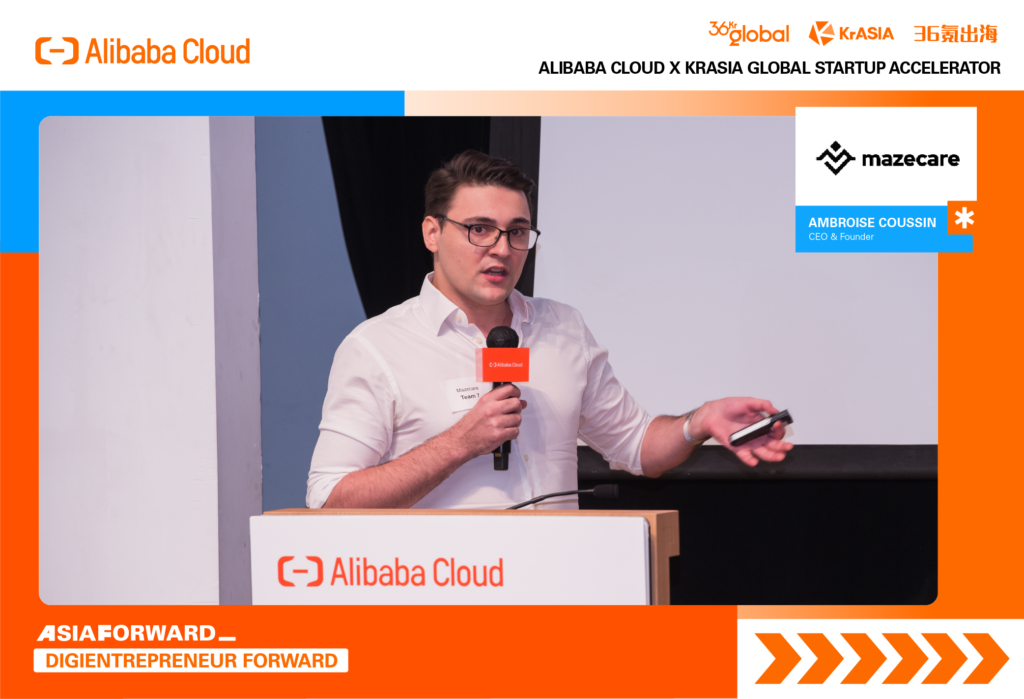 Mazecare is a digital healthcare platform for patients, health providers, and insurers that covers the entire patient journey, including appointments, health services, billing, claim adjudication, and payments. Founder and CEO Ambroise Couissin explained that many healthcare and insurance companies use outdated technology stacks, leading them to "outsource a lot of the development so they don't really own their stack, which also limits their pace of innovation." Mazecare is built on a range of applications that use an API to access services such as document management, billing, booking management, and messaging, which in turn can be deployed to third-party systems.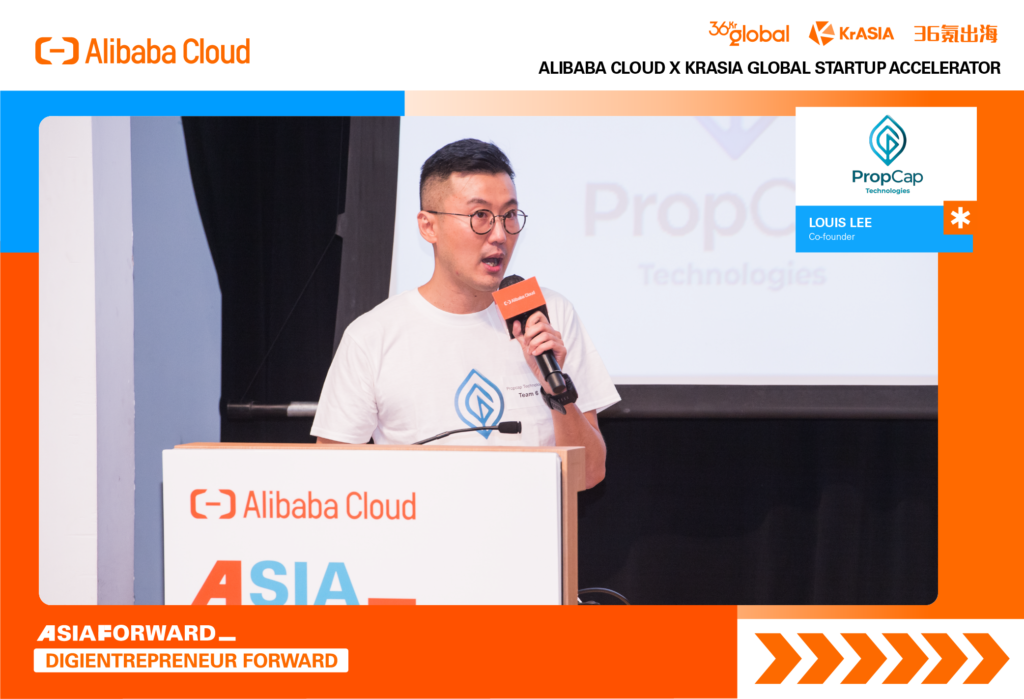 Propcap Technologies is a real estate-focused, secure lending platform that connects customers seeking loan products with lenders across borders. Co-founder and CDO Louis Lee said, "We want to help lenders to screen potential home buyers, and to make sure that the lenders can earn good returns. In the meantime, we hope that borrowers can find the right mortgage to complete an overseas transaction." Lee also cited data from the Bank of England that said less than 10% of the 340 regulated lenders with nearly 3,000 mortgage products offer their services to overseas borrowers.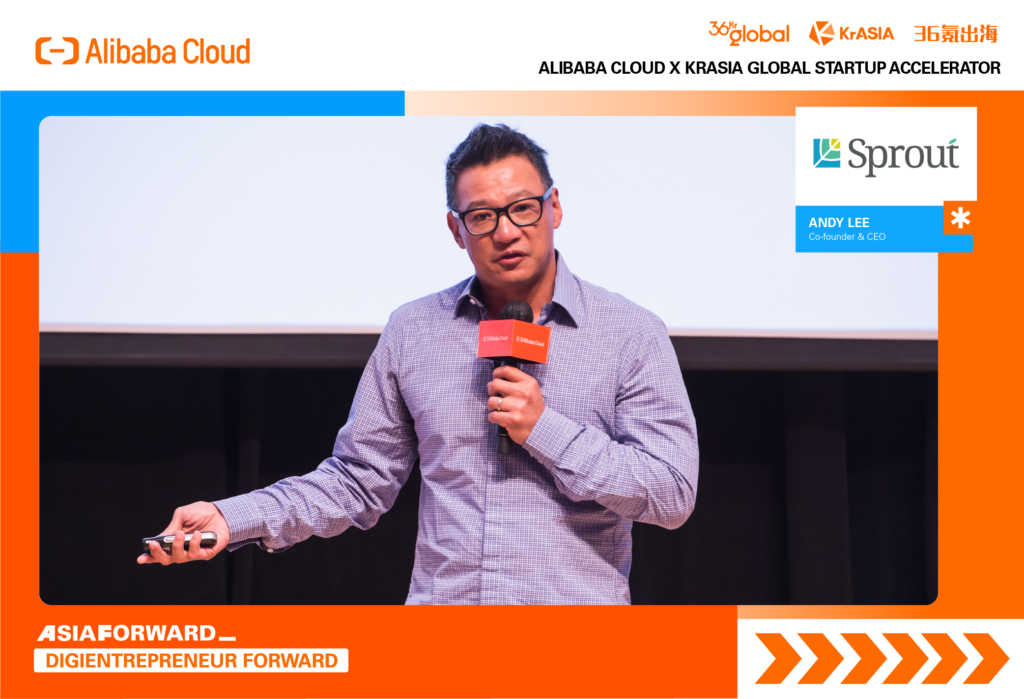 Sprout is a platform that lets companies manage their stakeholders, stock options, fundraising processes, and cap tables. Andy Lee, co-founder and CEO, explained they were trying to fill "a  knowledge gap and service gap." He said that "people do not understand how stock options or fundraising work, how to manage a cap table, the impact of the money on the cap table, and what an exit might look like." Lee pointed to the "dozen or so" options for services that are focused on businesses that operate in the United States yet are irrelevant to companies in Asia. Sprout was established to change that situation for entrepreneurs in the region.
The Alibaba Cloud x KrASIA Global Startup Accelerator is part of Alibaba Cloud's Project AsiaForward initiative, which aims to bring digital transformation to enterprises in Asia and nurture fresh talent. Through this program, startups have the opportunity to join Alibaba's global ecosystem. Startups can also develop connections with top VCs in Southeast Asia and China, as well as become the subject of coverage on KrASIA, 36Kr, and more.
Click here to learn more about the program.