To wrap up the year, we held our new flagship event — Magnify! Magnify China 2020 focused on recapping the main trends observed in China this year, as well as diving deep into the leading industries of the year: Consumption, Enterprise Services, Education and Healthcare.
We invited industry insiders — leading startups and influential investors, to give their two cents on each industry's performance, trends, as well as future opportunities and expectations. In case you missed the event, we've put together snippets from each panel. This recap covers healthcare.
Gain access to full panel recordings and a complementary report on China's Top 100 Unicorns! Panelists' slides will be made available upon request, simply reach us at [email protected].
Consumption 
Our guests for this panel were Mr Quan Changlian (36Kr's deputy editor-in-chief), as guest moderator, Mr Alex Wang (Managing Partner of Meridian Capital China), Ms Ke Ke (CEO of AKOKO), and Ms Michaelia Zhu (Co-founder and CEO of Soup Master).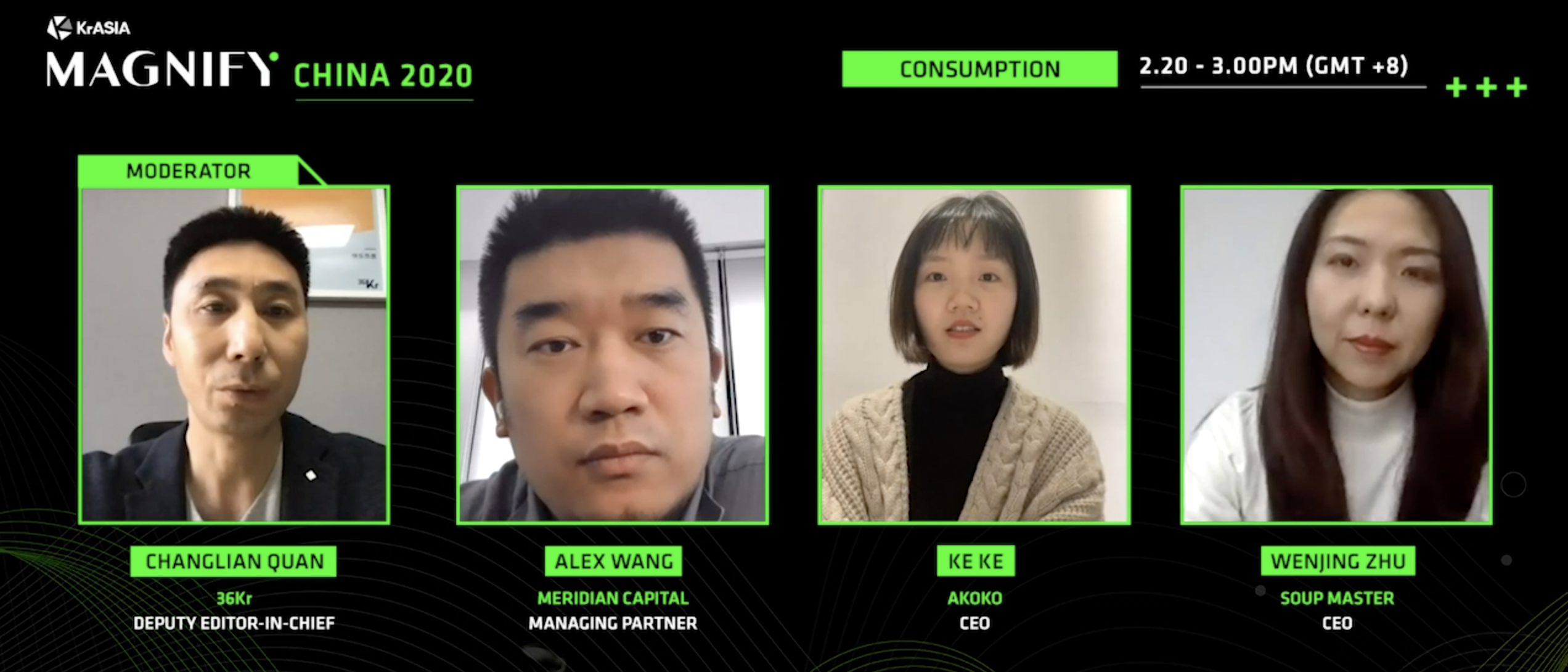 Consumption is inexplicably intertwined with our daily lives and is a powerful engine that stimulates economic growth. In 2020, new F&B startups have overturned industry convention by reaching consumers directly, without distributors in between. These companies are formulating new approaches to marketing, sales, and manufacturing, according to Mr. Wang, managing partner of Meridian Capital China. "Those who took advantage of the opportunities in 2020, you'll see them doing better next year," said Mr. Wang.
Unsurprisingly, the pandemic introduced huge uncertainty to China's F&B sector. Ms. Zhu noted that the business model of running small locations equipped with their digital management tools, while splitting the business between in-person catering and online delivery, helped minimize the risk for their business. "You can't rely solely on takeaway, because the commission fee charged by the delivery platforms is getting higher and higher, and they control your traffic. You also can't operate a purely offline model either, because revenue will fluctuate too much."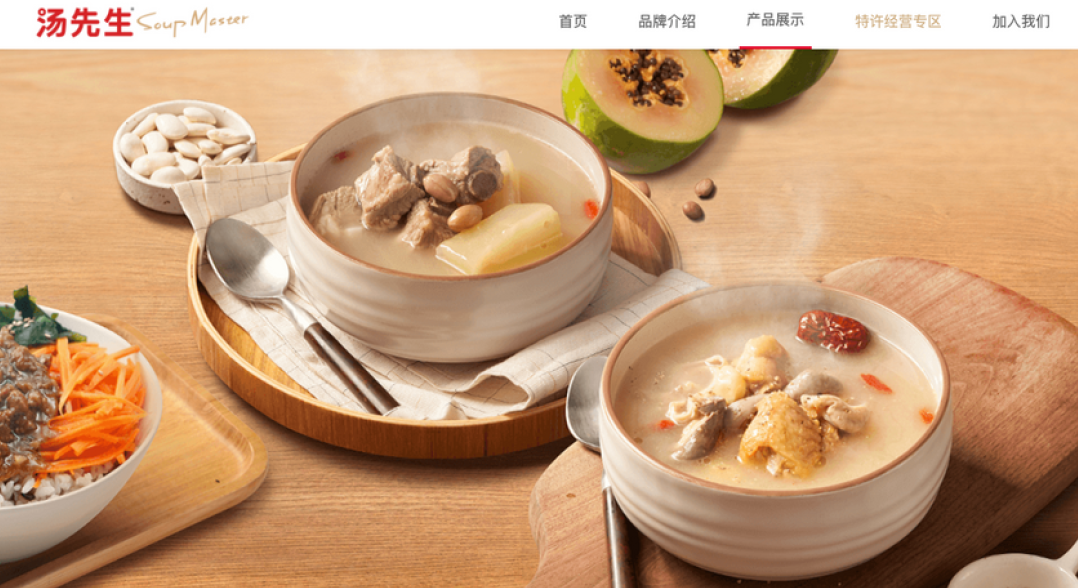 On the up and coming F&B brands in China, Ms. Ke highlighted that "to build a good consumer brand, the team needs to do three things well—product, distribution, and marketing". She notes the advantages new players have despite lack of prior industry experience, "We may not be as professional as those who have been in the industry for many years, but when we think about methods of iteration on the original workflow, new marketing channels, and new initiatives, we may be bolder, adopt changes faster, and have a better understand of the internet," said Ms. Ke.