While B2C and C2C e-commerce in Indonesia is maturing, with a number of local platforms like Tokopedia, Bukalapak, and Blibli as well as regional players, B2B e-commerce is a relatively less crowded space with only a few players focusing on this segment. According to a recent report by RedSeer, B2B e-commerce is a USD 1.5 billion industry in Indonesia and Ralali is one of the strongest players likely to continue maintaining its growth.
Ralali was founded in 2014 by Joseph Aditya. Coming from an entrepreneur family, Aditya returned to its homeland Indonesia in 2006 after completing his degree in marketing and international business at Deakin University, Australia.
Aditya started his career from the bottom as a sales representative in a local company and worked his way up the corporate ladder and eventually became managing director. "That company is focused on providing businesses with test equipment and measuring devices," Aditya told KrASIA in an interview.
As a fresh graduate, Aditya aspired to gain as much experience and knowledge as possible by learning the ins and outs of the business from its basics. He believed that the experience would help him grow so that he could create something big that has a positive impact on society.
During his stint at that company, Aditya realized that procurement processes via tendering or competitive bidding is prone to corruption. Even big companies could lose a bid due to unfair processes. When he was serving as a managing director, the company he worked for almost went bankrupt and Aditya had to buy some of its shares to save the company. From there, he started to reform the whole purchasing supply chain to be more transparent.
"That's how I got the idea for Ralali, a platform that connects suppliers, especially small and medium enterprises (SMEs) directly to the corporations in a fair and transparent manner," he said.
Focus on MSMEs
According to Aditya, MSMEs have three big challenges, namely sourcing, scaling, and sustaining their business, and Ralali tackles these challenges with its innovations.
"We are leveraging data, analytics, IoT, and artificial intelligence to provide connectivity and inclusivity for MSMEs," he said.
Ralali offers a one-stop tech-based solution including web and mobile app for its users with services like digital goods and billing, financial solutions, fulfilment, and so forth. The company started targeting clients in the maintenance, repair, and operation (MRO) business segment and has expanded into other areas including food supplies, building materials, and automotive supplies.
In 2018, Ralali launched the Business Initiatives Group (BIG) segmentation model that provides a direct route to help suppliers sell and transact online, leading to customer profiling. It utilizes the data to provide financial services for MSME partners which include payment, insurance, financing and capital loans in the form of goods procurement on Ralali, and investment opportunities that are currently under development, according to Aditya.
Ralali also operates BIG Agent, an on-demand freelancer job platform that was launched this year. The platform empowers thousands of freelancers in the country by connecting them with potential clients (small enterprises and corporates) who need their services.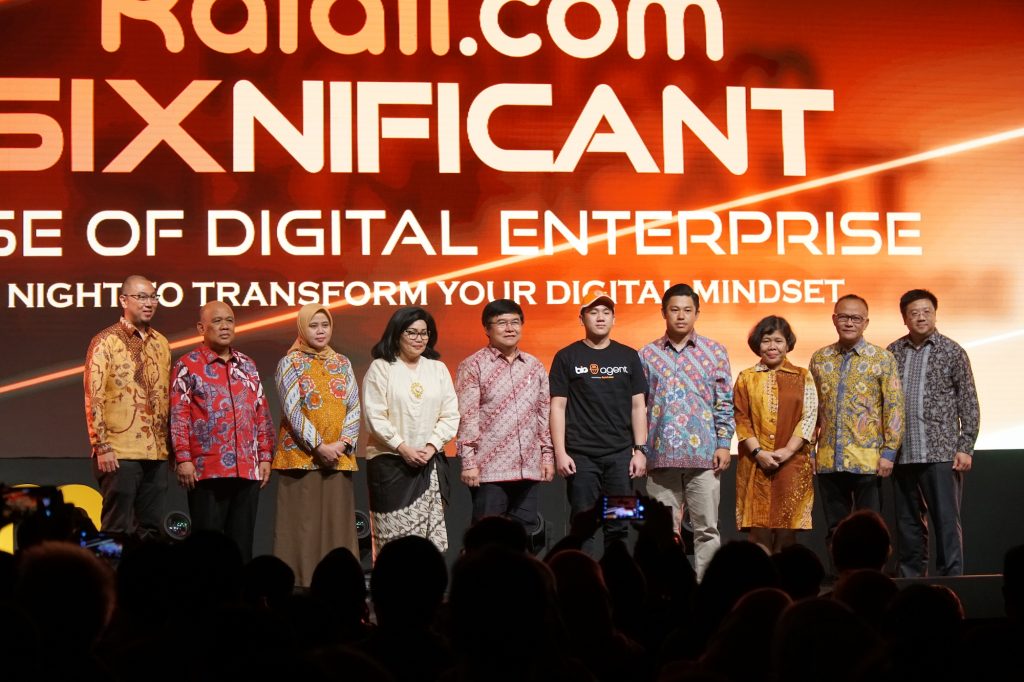 "The BIG Agent platform connects millions of people and therefore creates equal access to business for everyone. Freelancers can choose jobs according to their preferences and skills. Some people use this platform to gain additional income while some others use it on a daily basis due to its flexibility," Aditya said.
"This platform distinguishes us from other e-commerce players," he added.
BIG Agent currently has more than 300,000 freelancers. It offers various types of side jobs, ranging from data and business surveys, online and offline promotions, as well as customer and business partners acquisition.
"We see that one of the common challenges faced by SMEs is the difficulty in expanding their business. By outsourcing some of their operational works to freelancers, enterprises can focus more on business development. In addition, BIG Agent also helps to reduce unemployment so we believe this is a very good solution for all."
Promising future
According to Raditya, Ralali's annual gross merchandise value has consistently increased. It grew three-fold from 2017 to 2018 and the company targets to have quadrupled growth this year.
The site has over 5 million visitors and caters to more than 600,000 orders every month from all over Indonesia, he said.
In July, the company raised USD 13 million in a Series C funding round led Singapore's Arbor Ventures and TNB Aura as well as by Mr Jo Hirao, the founder of Japanese company ZIGExN. This brought the company's total funding to USD 22.5 million, following its USD 7 million series B round in September 2018, according to Crunchbase.
Ralali is currently in competition with other B2B e-commerce sites in Indonesia, like Bhinneka Bisnis, Bizzy, and MBiz.
"I think the e-commerce scene in Indonesia is at its peak today, but for the B2B e-commerce market, Ralali is a leading player," Aditya said.
The company is currently in the process of exploring the Thai market through its BIG TH (Business Innovation Group Thailand). "Thailand has many similarities with Indonesia in terms of consumer behavior, market condition, and logistics integration."
In Thailand, Ralali partners with local industrial supplies giant Siam Cement Group, the parent company of AddVentures, one of Ralali's investors.
"We are confident with Thailand expansion due to big support from our local partners who share our mission and vision to develop innovations that help local MSMEs grow," he concluded.
This article is part of KrASIA's "Startup Stories" series, where the writers of KrASIA speak with founders of tech companies in Southeast Asia.