A healthcare crisis is unfolding at a rapid pace around the world. Medical professionals are stretching themselves to their limits to treat patients who are sick with COVID-19. At the same time, tech companies that develop tools for the healthcare sector are coming up with ways to ease the workload of doctors and medical workers.
In 2016, after working at several private companies as a data scientist and PhD researcher in the Netherlands and Germany for six years, Pooja Rao, a doctor by training, returned to India to start her own company.
Specifically, she wanted to develop services at the intersection of medicine and data science. In February 2016, Rao, along with Prashant Warier, who has worked on several artificial intelligence (AI) and machine learning (ML)-based projects, launched Qure.ai, a health tech company in Mumbai.
"Although I am a doctor and have a PhD in neuroscience, a large part of my career was spent working in small companies doing machine learning research. The idea behind setting up Qure.ai was to bring the best of these worlds together," Pooja Rao told KrASIA.
Qure.ai develops AI algorithms by using deep learning technology to interpret medical images, such as X-rays and CT (computed tomography) scans. The company's service specifically addresses the lack of trained technicians in India who can quickly produce diagnoses based on these images. "In India, we only have one radiologist for 300,000 people, and a large number of them are concentrated in urban centers," she said. Medical facilities around the country, it seemed, could benefit greatly if they had access to an automated system like the one that was being developed by Rao and her team.
Research, research, and more research
Qure.ai's team spent two to three years on research and development to ensure that their tech would produce fast and accurate analyses of medical scans. "We spent a lot of time teaching the computer to automatically read these images and even prioritize the scans that are critical to bring it to the doctor's attention," Rao said.
Even though the product was ready in 2017, the company didn't launch it commercially, choosing instead to spend another year fine-tuning it. "Since the product is for a medical use case, we did a lot of quality checks to ensure the technology works before we could offer it to any clinic or hospital. We tested it with real-life situations," Rao said.
Qure.ai provides its technology to hospitals, clinics, diagnostic companies, and government bodies. Currently, it can read and analyze chest X-rays and CT scans, the former being the "most common high-volume diagnostic modalities." These scans are performed to look for heart or lung disease, and ahead of certain operations. They're routine, but often quite difficult to read, Rao explained.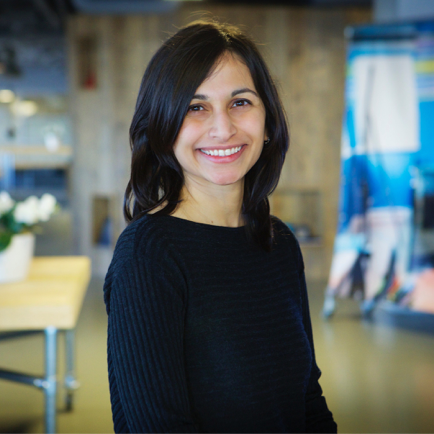 On the other hand, the CT scan has an urgency attached to it and is required to be analyzed quickly.
According to Rao, it's imperative that experts move fast when interpreting CT scans, as patients who require these checks typically need to receive immediate medical assistance. "Between an X-ray and a CT scan, the latter requires a quick and accurate reading for the doctor to provide a diagnosis. Since the patient has either had a stroke or a head injury and might even be bleeding internally, the doctor can't afford to lose any time," Rao said.
Going global
The value of Qure.ai's product is that it can be deployed at locations where there aren't enough trained specialists. "There is very little point in trying to get your product adopted in high-end hospitals in the biggest cities, where they already have a large number of doctors and radiologists," Rao said.
Qure.ai claims to be present in 20 countries in Southeast Asia, the Middle East, Africa, and Europe. Its software scans hundreds of medical images every day.
Rao said most of the company's clients are located outside India. "In India, most of our deployments are actually in small cities, and we work with government agencies to identify such places and hospitals," she said.
In Southeast Asia, Qure.ai has a strong presence in the Philippines, where it works with NGOs and small clinics. Similar to India, the island nation has a high number of tuberculosis patients. "We also have a similar deployment in Malawi in Africa," she said.
Earlier this year, Qure.ai raised USD 16 million led by Sequoia Capital India, with participation from MassMutual Ventures Southeast Asia, a recently launched USD 100 million fund of US-based insurance firm Massachusetts Mutual Life Insurance Company. Rao said the company will spend the money on expenses related to acquiring clearances from authorities to conduct clinical trials.
Qure.ai also wants to expand its global presence and strengthen its footing in the countries where it is already present. The company is also working on developing a couple of new products so that its software can include a few other types of scans as well.
This article is part of KrASIA's "Startup Stories" series, where the writers of KrASIA speak with founders of tech companies in South and Southeast Asia.