As November 11 looms closer, e-commerce companies in Asia are opening doors to one of the largest shopping seasons in the region. This is certainly the case for Alibaba and the brands under its umbrella as they prepare themselves for the biggest one-day sale of the year. Last year alone, they broke records, garnering US$25 billion in 24 hours.
First conceived by Alibaba CEO Daniel Zhang ten years ago, the November 11 – or Singles Day – shopping festival is getting bigger this year, with for the first time pouring more resources into their overseas divisions, like Taobao in Singapore.
While smaller in size, compared to other countries in the region, Singapore still proves to be an important market to Taobao and Tmall, respectively the marketplace and the high-end B2C platform, under Alibaba.
In a face-to-face interview after a press conference announcing the 11/11 sales event in the city-state on Thursday, Lilian Wu, head of marketing in Southeast Asia, for Taobao and Tmall, told KrASIA that the company has put in more resources to better serve the consumers in Singapore, like setting up local operations and giving out exclusive discounts – in addition to the shared 10 billion coupon pool by all Taobao users – for shoppers here.
Taobao will also be showcasing its products at a pop-up store in Singapore called Nomadx, which spans 11,000 square feet across two storeys in a local mall. The space will also feature Alibaba-powered technology like facial recognition, in line with the e-commerce powerhouse's 'new retail' plan.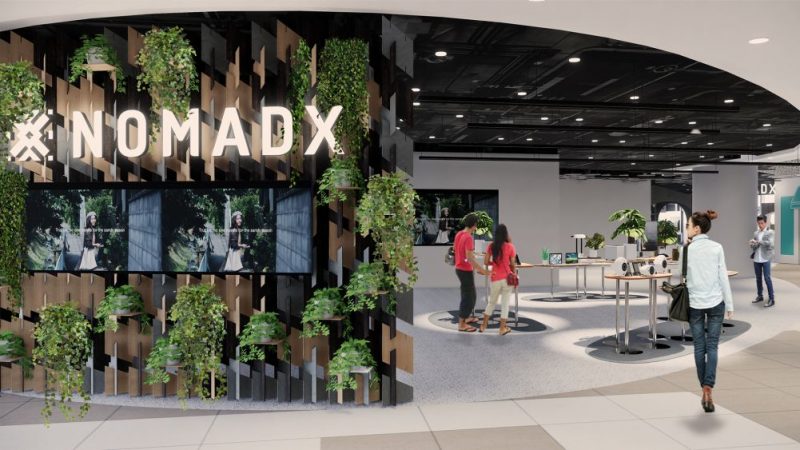 The following interview was edited for brevity and clarity: 
KrASIA (K): Is this your first time planning such a launch event in Singapore?
Wu (W): Last year, we had a small meet-and-greet session. As mentioned earlier in the press conference, we have been offering local services since 2012, but based on our observations and findings on consumer habits, we set up local operations this year in Singapore to better serve the market here in hopes that we can improve in all aspects. This year marks the 10th anniversary of the Double 11 sales event and we organized a larger launch event.
K: In China, a lot of people might feel that they should avoid buying things during that period. Because logistically speaking, if you buy something on that day, and then you might get it as a Christmas gift. But here, how are you addressing that? Are you shipping the goods from China? Because if people are buying from Taobao, a lot of the goods won't be in stock here.
W: Firstly, I will still encourage consumers to buy goods on 11/11 itself because it's the biggest one-day sale in the whole year. Logistics wise, we have upgraded the experience. We have sea, land, and air options. For air shipping, we have private freight flights and locally, last-mile delivery; we want to provide consumers with better and faster service.
We're also working with Cainiao Logistics to help buyers better track their parcels' whereabouts.
K: Will you be cooperating with Lazada in Southeast Asia for 11/11?
W: We are all companies under the Alibaba Holdings brand. However, we target different consumers. Taobao and Tmall's overseas operations primarily target ethnic Chinese shoppers overseas, while Lazada targets local residents across the region.
K: In terms of Southeast Asia, how will Alibaba rank Singapore as an important market? And what about comparing to other parts of the world?
W: Singapore is definitely our most important market, so is Southeast Asia. Singapore has always served as the hub of Southeast Asia, be it in terms of Internet savvy or consumers' online shopping habits, and foundational infrastructure – these are all pretty good. So this year, we set up local operations to better serve the local market. We have an office and team in Singapore.
K: We see that many people in China are interested in buying things on Taobao that are from other countries. Comparing that to Southeast Asians buying goods that are of Chinese brands, what sort of interest do you see? Do you think that Southeast Asians lean toward western brands?
W: I might not be able to compare brands, but we can definitely say that more and more consumers in Singapore are buying things on Taobao. We are growing very healthily. In terms of GMV and users. And we are also working with many local brands like Charles and Keith and Hi-Beau to help them get on Taobao.
Editor: Ben Jiang