Fashion trends change fast. With the huge amount of data available on social media, fashion brands, including Thailand-based Pomelo Fashion are increasingly using big data to analyze consumers' tastes, needs, interests, and preferences.
"We use a lot of big data to analyze what the trends are on social media and also to look at how we can improve our production speed and cost. So, whether it's supply chain or product design or our go-to-market strategy—every single one of those areas can be hugely improved through the use of big data," David Jou, co-founder and CEO of fast fashion brand Pomelo Fashion told KrASIA in a recent interview.
He said that Pomelo is also using its in-house supply chain automation platform Henry to help with in-store and online merchandising decisions.
When asked about the big trends that he sees in Asia's retail sector, Jou said that there is no longer a distinction between online and offline sales. "I think every brand, every retailer needs to figure out how they can seamlessly combine the two channels to provide a significantly better experience than just online or offline separately," he said.
Companies that utilize technology across their businesses, Jou believes, are clearly going to be one or two steps ahead of the rest.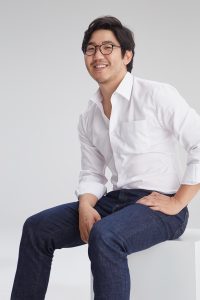 Adopting a strong omnichannel strategy to enhance the customer experience 
To continually raise the standards of its operations, Pomelo takes its customers' feedback seriously. "I think the definition of being a digitally native vertical brand [like Pomelo] means that you are constantly working on taking in feedback and the opinions of your customers to improve your products, the brand, as well as the customer experience," Jou said.
He heard Pomelo's customers' feedback loud and clear when multiple respondents said in an annual survey conducted by the company that they wanted to see a physical store. According to Jou, the customers were saying, "Hey, while e-commerce is great, we really don't like having to deal with returns and ill-fitting clothes and that really kind of takes the fun out of shopping online. But you know what's great about online is that you have kind of an unlimited selection of products to choose from and it's much more convenient."
That is why Pomelo now has three types of locations for customers to try on its clothes. The first is Pomelo's standard stores, which are located in major shopping malls. The second type is the company's pickup locations, which essentially are smaller, brick-and-mortar stores with only fitting rooms. The third is Pomelo's partner locations, which include cafes, gyms, and co-working space. All three types can be found in Thailand. In Singapore, the company is planning to launch partner locations in the next three months.
"Order, try on, touch and feel the product at our Singapore store or at any 60 pickup locations in Thailand. Make sure you absolutely love the product and then you only pay for what you want to keep. It takes away all the risks of online shopping," he added.
Jou said that Pomelo's omnichannel strategy is unique. Customers only commit to payment after they try on their clothes and are sure that they want to buy them. It's a way of doing things that's different from click-and-collect operations. Jou expects that other brands will be doing the same in the future.
The company opened its first retail store in Bangkok about a year and a half ago, and now has a total of eight physical stores in Thailand. In June, Pomelo launched its first brick-and-mortar store outside of Thailand, at the 313@Somerset, located at the heart of Singapore's shopping district Orchard Road. It is the largest store that the company has in the region.
"[We thought that] it's just a matter of time before people would feel comfortable buying online, but it turns out that they wanted something different. The main reason is this fear of ill-fitting clothes or products that do not look like they're supposed to and having to deal with returns and refunds and all of that—it's just not a great customer experience," Jou said.
When asked why Pomelo chose Singapore as its first overseas location outside of Thailand, Jou said, "I think Singapore is really a launching pad for the rest of the region. So obviously, whether it's technology or retail or even tourism, I think Singapore is definitely the hub in Southeast Asia. If you find that your brand is working here, then you can really translate it to success regionally."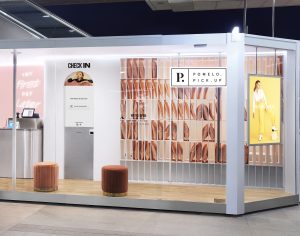 Championing sustainability in fashion 
Jou is well aware of consumers' concerns about fast fashion's impact on the environment. This was the very reason why Pomelo launched its sustainability collection, Purpose, less than a year ago.
"The fashion industry is great in that it allows you to express yourself. It's about creativity. But I think the downside is that when trends change so quickly, there's waste that's being created—both in the manufacturing process and also after the clothes have been used," Jou said.
Pomelo is already using cutting-edge manufacturing techniques that are socially responsible, utilizing organic and sustainable materials such as recycled plastic. "The third edition of Purpose was made from recycled PET bottles. We used more than 21,000 bottles to create 40% of the collection; the remaining 60% was made from organic materials like linen and cotton," Jou said. He added that repurposing plastic into fabric means costs will be 30–40% higher.
However, he is optimistic about the initiative based on positive reactions from fashion influencers and customers who recently attended the launch of Purpose's third edition in Bangkok.
The Purpose collection contributes to a small percentage of Pomelo's overall sales, but it's a "very fast-growing amount." Jou said that each collection has doubled the previous collection in sales volume. "So, even though it's a small amount, it's growing very quickly and we are putting in a lot of effort to really talk about it, and just tell people why we think it's important," he said.
Capital raised to expand product line
On September 12, Pomelo said it had raised USD 52 million in its Series C round, bringing the company's total funds raised to USD 83 million.
Jou said that Pomelo will use the cash to expand its product line and focus on rolling out its sustainability programs. It also plans to add third-party brands on its platform. "International, local, cult-brand . . . It depends on what's trending and what we think is going to be cool for our customers," he said.
This article is part of KrASIA's "Startup Stories" series, where the writers of KrASIA speak with founders of tech companies in Southeast Asia.