Hi there! In the new age of AI technology, we are initiating this bold AI-powered pilot project.

KrASIA's parent company, 36Kr, is the leading tech and business media company in China. Every day, 36Kr delivers an enormous amount of news on Chinese startups. KrASIA wants to share these articles first-hand, but it was impossible to translate huge amount of information manually in the past.

Now, with AI, we have a solution: AI-powered translation with minimal human effort. Therefore, please understand that the translation may affect your reading experience. Nonetheless, feel free to contact us ([email protected]) should you have any feedback.

Enjoy!
With the new goal of 'limitless retail', JD.com has now set up a new team to develop their convenience stores and the team are made up of former Beijing 7 eleven management executives. 7 eleven has been the leader among convenience stores in China, and they have also established a stable franchise management and training system.
In April 2017, JD's Richard Liu announced that in the next five years, JD will open more than 1 million JD convenience stores nationwide, and half of them will be in rural areas.  In April this year, JD opened 1,000 stores a week and said it would achieve the goal of opening 1,000 new JD convenience stores every day by the end of this year.  JD's rapid expansion was due to the adoption of the franchise model instead of operating their own chain stores.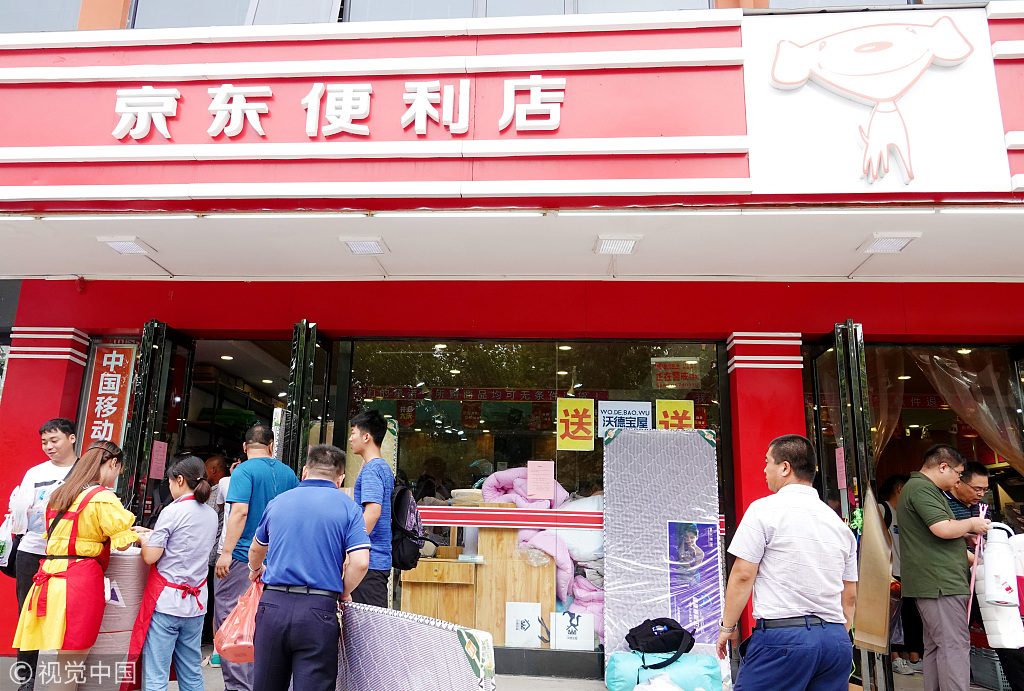 Building convenience stores has not been an easy ride for JD. Du Shuang, who was initially responsible for the JD convenience store plan, left in July last year. In the past two months, many JD convenience stores have closed down one after another. Moreover, the switch franchising was also a challenge.
According to the Changjiang Business Daily, JD required convenience store owners to sell at least 50% of JD's products in their stores. Furthermore, JD products are branded goods at high prices which did not appeal to the rural market. Also, JD did not provide what is needed from a convenience store and it did not meet the demands of their customers. Supply chain management was also at its infant stage compared to 7 eleven. In addition, JD lacks training on franchise management, marketing methods were not in place, and logistics cost is high. Although the newly implemented franchise model had help JD to expand very quickly, franchise management was very much neglected. Sources claimed that Richard Liu did not continue to make a strong effort in expanding convenience stores this year, regardless of the loss they have made.
Currently, JD will return to its direct operations model with the new team. With a stronger and more experienced team, JD will continue to improve their offline supply chain system. On top of reducing logistics costs, there are some new challenges such as high rent, labor, and product development costs.  Although it is not a large-scale expansion, JD is ready to tackle future challenges.