The online educational loan segment in Indonesia may not be as big and productive as consumer lending, with only a few fintech players targeting this segment. However, with millions of students needing assistance to finance their education, companies are increasingly venturing into this field.
Indonesia's President Joko Widodo also urged local banks in 2018 to provide more education-related loans, in a move to enhance the quality of human resources in the country. Among some banks that followed the president's instruction are state-owned Bank Tabungan Negara's (BTN), which disbursed IDR 33.83 billion (USD 2.4 million) to 470 students per July 2019, and Bank Mandiri, which channeled student loans of IDR 773 million (USD 56,512) per August 2019.
Several fintech startups are also tapping into this segment such as Dana Cita, Dana Didik, and KoinWorks, but still, according to local media The Jakarta Post, educational loans have yet to gain major popularity.
This is what drove French investment executive Ioann Fainsilber and Indonesian entrepreneur Tommy Yuwono to establish Fintek lender Pintek in 2018, aiming to provide easy access to education in Indonesia through affordable and flexible credit.
"The education sector is something that's really close to our hearts. Indonesia has a huge market for this segment and we believe that education is crucial in order to boost a rising middle class. However, student loans are relatively untouched by financial services and technology, and therefore we think that this is the right time for us to dive into this [education] segment," Ioann Fainsilber said to KrASIA in a recent interview.
The firm raised a pre-Series A funding round in November 2019, led by Global Founders Capital with participation from existing investors Finch Capital and Amand Ventures. Fainsilber said that Pintek will utilize the capital with two focuses: spreading the word about Pintek's products and connecting with as many institutions as possible, while also improving the firm's technological capacity in order to deliver a convenient and seamless product.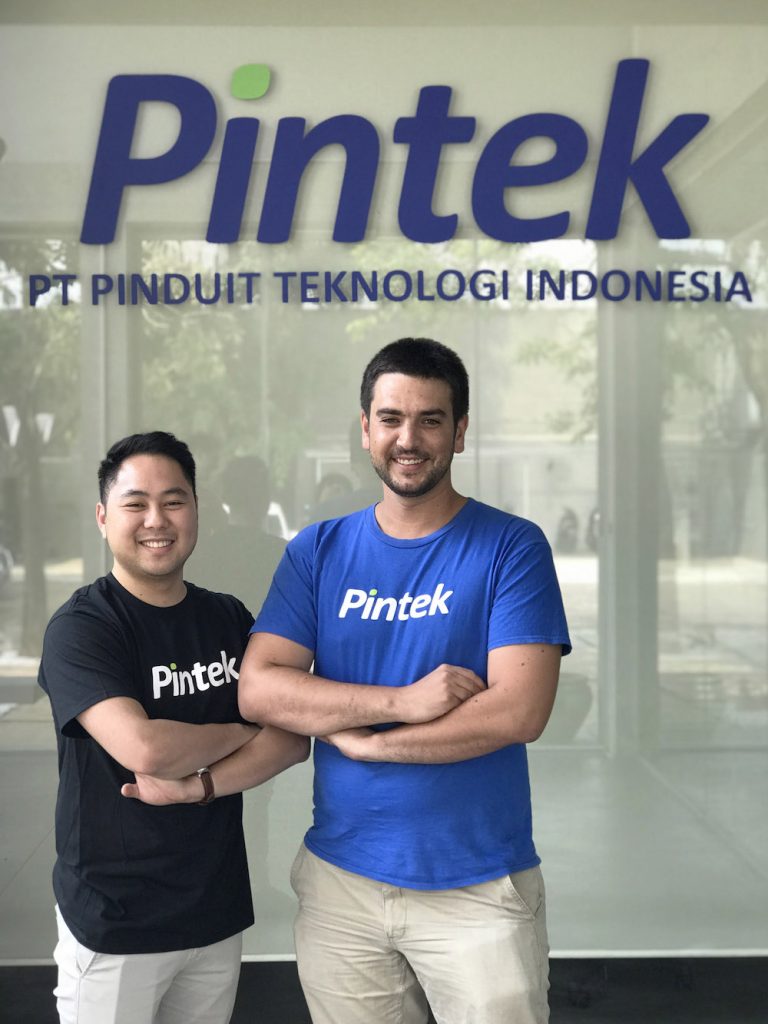 Pintek provides lending to students from kindergarten up to postgraduate education, as well as to those in informal education programs specifically vocational courses that aim to prepare people for employment. Borrowers can apply for loans from IDR 3 million (USD 218) to IDR 500 million (USD 36,439) with tenures of up to two years. To date, the firm has channeled more than IDR 27 billion (USD 1.9 million) in loans to 1,700 students across 25 provinces in Indonesia.
Loans submitted to Pintek must be made by parents, although students who already have steady incomes are also eligible to apply. The company charges an interest fee of between 0 and 1.5% per month, Fainsilber said.
According to him, partnerships with educational institutions are an important strategy for the business. The startup has collaborated with at least 100 academic institutions, of which 40% of them are universities or colleges, such as the London School of Public Relations (LSPR), LaSalle College, and the Institut Teknologi Telkom Surabaya.
"Partnerships are essential to us. Our partners will effectively roll out the products to their customers. So for example, if you're a student in LSPR, you can opt to pay directly, or in cash, and you can also pay your tuition in installments through Pintek," he added.
Educating the market about the benefits of student loans is the biggest challenge for Pintek now, Fainsilber said. "Indonesians are generally happy to borrow anything for consumption, However, although education is certainly a great investment, there is hesitation from customers whether they really need it or not, so we make a lot of effort to educate the market," he continued.
Introducing education outcomes loan
Indonesia has a low gross enrollment ratio for tertiary education of just 31%, well below other Southeast Asian countries such as Malaysia (38%), Thailand (54%), or Singapore (78%), according to a report published by Global Business Guide Indonesia. Financial problems are the main reason.
"The low enrolment ratio is one of the problems we're trying to solve. But we don't just provide financial support, we also want to better prepare students for the job market by collaborating with various institutions and companies," said Fainsilber.
Going forward, Pintek will expand its product and partnership coverage. The firm will launch a new product called "education outcomes loan" this month, in collaboration with several foundations. The idea is that students will be rewarded for high grades with lower interest rates.
"For this project, we set some targets for certain borrowers. The better grades they end up having, the cheaper interest rate they'll need to pay, and it even can go into negative interest," Fainsilber explained.
This pilot project will be launched this month in collaboration with several school partners, and its coverage will expand gradually over time. Pintek targets to reach at least one thousand students in the pilot phase.
"I personally would love to put all my borrowers into this scheme, but that is going to depend on how much capital we can get committed. We're currently in discussion with some large international organizations that are very interested in this program, so we're very bullish with this product," Fainsilber said, adding that he hopes that students will get more motivated which will result in better-educated communities.
The new funding mechanism can also benefit Pintek's industry partners who direct their corporate social responsibility funding through the education outcomes loan. These partners can better measure the impact of their CSR program because their funding is only rewarded to proven educational outcomes, Fainsilber added.
In addition, Pintek will also explore more collaborations with vocational schools to support students with applicable skills to match industry's needs. Business-wise, Fainsilber said that Pintek wants to grow its business by increasing the number of borrowers and loans disbursed by at least ten times by the end of this year.
This article is part of KrASIA's "Startup Stories" series, where the writers of KrASIA speak with founders of tech companies in South and Southeast Asia.