Last year, US-based PayPal (NASDAQ:PYPL) closed a deal to acquire a 70% stake in Chinese payment platform GoPay, marking the firm's expansion into the world's largest and most lucrative payments market, which is expected to be worth USD 96.73 trillion by 2023, according to Frost & Sullivan.
After the deal was announced, in September 2019, PayPal's CEO Dan Schulman told investors on a quarterly conference call that the move would open new opportunities for the firm in cross-border payments for China's growing legion of about 956 million online shoppers.
Two months later, the People's Bank of China approved the move, marking the official entrance of PayPal into China's mature mobile payments market. However, in a market dominated by China's two preeminent tech powers, Alibaba (NYSE: BABA) with Ant Group's Alipay, and Tencent (HKG: 0700) with WeChat Pay, would be bold for PayPal to consider acquiring a predominant market share. So, what market opportunity does PayPal see in the GoPay deal?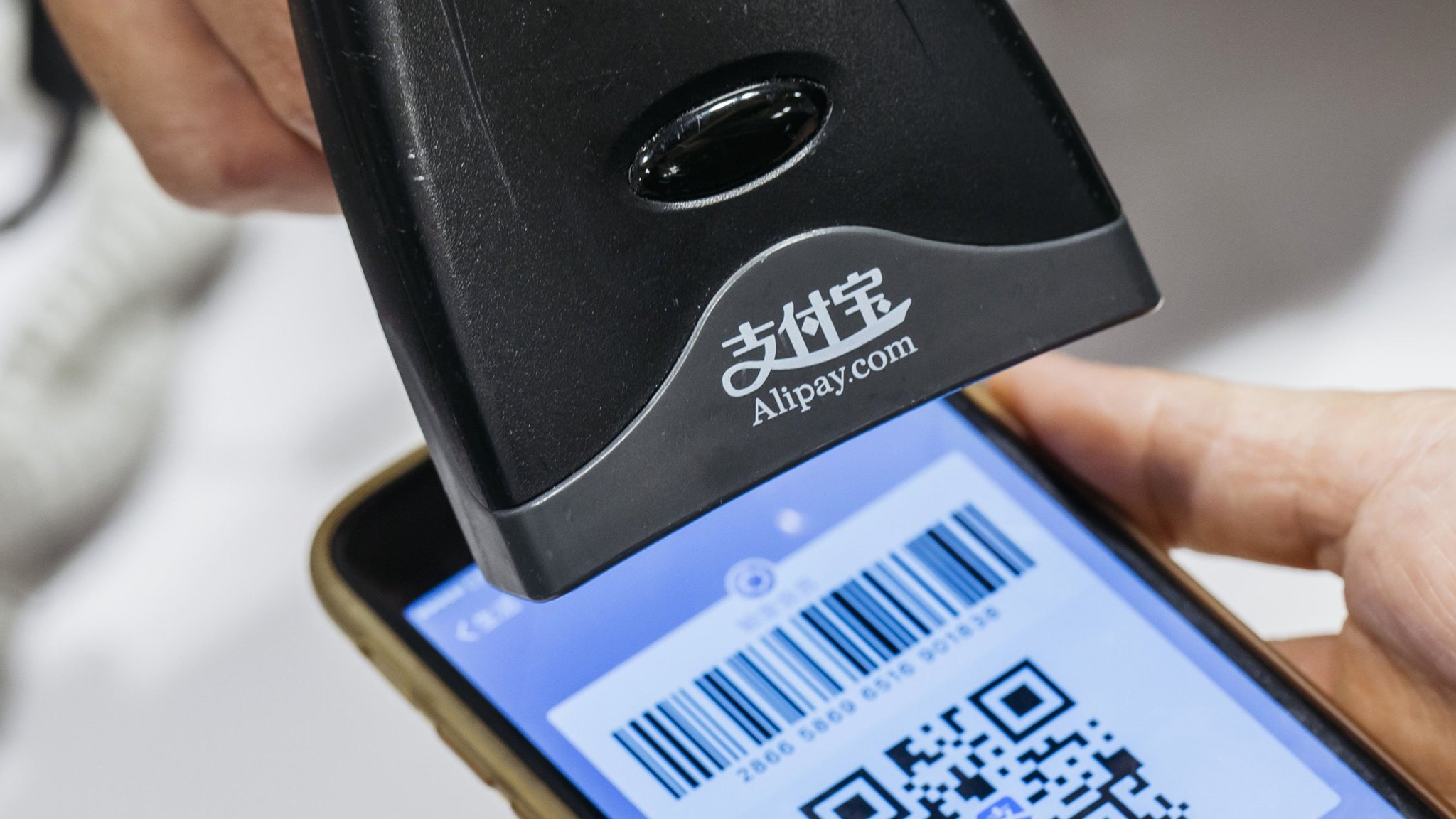 Uphill battle in mobile payments
GoPay, or Guofubao in Chinese, (not to be confused with Gojek's payment service in Southeast Asia, which has the same name in English), is a third-party payment provider offering a full range of services. Founded in 2011 as part of Chinese conglomerate HNA Group, the wide-ranging investment vehicle for Hainan Airlines, the company's business is rooted in providing payment solutions for government groups and state-owned enterprises. Since then, the platform has evolved to encompass complete e-wallet solutions including B2B, B2C, and cross-border payments, along with a host of financial services from wealth management to P2P lending.
When PayPal decided to acquire GoPay, breaking into China's mobile payments sector was never the true intention. Tencent's WeChat Pay and Alibaba's Alipay together account for a whopping 94% of the Chinese mobile payment market as of the fourth quarter of 2019, leaving little room for GoPay to displace these two mature platforms. GoPay doesn't even figure in the top five mobile payment providers, which is rounded out by 1Qianbao (backed by insurance giant Ping An), JD Pay, and Union Mobile Pay.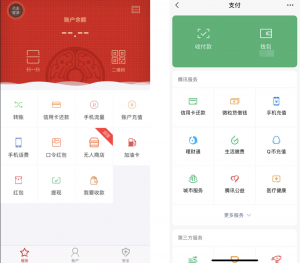 Also, the platform has already faced some regulatory issues. In 2017, GoPay was sanctioned by Chinese regulators for not enforcing stricter screening and security to prevent money laundering on the platform. Along with a slew of other financial providers, GoPay was hit with the heftiest fine of RMB 46.46 million (USD 6.57 million).
Potential in cross-border payments?
According to data released by the China Clearing Association, the total amount of cross-border payments executed by Chinese third-party payment institutions in 2018 was RMB 494.4 billion (USD 69.94 billion), up 55% from 2017.
E-commerce in the country has continued its steady penetration while consumers' preferences have shifted to demand more imported items, bolstering the opportunities in cross-border e-commerce plays, of which payments is a crucial component. The most commonly sought after imported product categories include cosmetics, health supplements, and pet care.
In fact, a Deloitte report shows that per capita spending on imported consumer goods through cross-border e-commerce transactions grew across China every year, from 2016 to 2018. Younger users under 30 are driving appetite for cross-border products, making up just over 10% of consumption in 2014 and rising to nearly 50% by 2018.
This is where GoPay aims to cash in.
The company supports all the major banks in China to provide efficient cross-border payment functions available in 12 currencies.
In January, PayPal signed an agreement with China's UnionPay, to support further cross-border functionality, with PayPal senior vice president of Global Payments Jim Magats commenting that "The partnership will give UnionPay customers more choices when shopping cross border and has the ability to contribute to the overall growth of China's e-commerce ecosystem."

However, this space is not without competition and GoPay has yet to showcase any true product differentiation that would suggest it is a formidable entrant. Alibaba's Tmall and Taobao e-commerce platforms lead the way in terms of cross-border e-commerce, with its payment functions provided by Ant Group's Alipay. To bolster its position, Alibaba also acquired NetEase's Kaola in September 2019, China's second-largest cross-border e-commerce platform.
"I don't understand the value of what PayPal is doing. There's no point in them even entering [the market], they are going to have to pick a very small niche that the other big payment platforms are not already serving," Josh Gardner, CEO of Kung Fu Data, a consultancy specializing in Chinese e-commerce, told KrASIA.
Meanwhile, Tencent and Alibaba opened up both of their payment platforms to international credit cards in 2019, further squeezing GoPay's opportunities in cross-border payments. The reality of a crowded space and more mature incumbents will pose significant challenges to GoPay's success.
Gardner highlighted the strength of Alibaba and Tencent's ecosystems, which boast well over 1 billion users combined, as a huge stumbling block for GoPay's ambition. China's tech giants have been hugely successful at retaining users through the horizontal development of super-apps and ecosystems, with Tencent's WeChat being the prime example, according to Gardner.
"What is GoPay offering that isn't already provided by the main players?" 

Aggregate payments
GoPay also provides payment aggregation solutions to merchants who want to streamline and digitize their operations and finances. The company's technology combines revenue streams from third-party mobile payment players like Alipay, WeChat Pay, Union Pay, and others, simplifying merchant's accounting.
COVID-19 has accelerated the adoption of digital solutions from merchants, and aggregate payments are part of that transition. With current mobile payment users in China already totaling well above 600 million, the ability to accept and streamline this digital revenue channel is becoming increasingly central to many merchants' businesses.
Current leaders in China's payment aggregation platform market including Shanghai-based Ping++, Omni Prime, and Shouqianba, which boasts over 1 million merchants.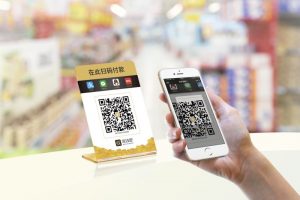 In addition, GoPay faces competition from local services giant Meituan Dianping (HKG:3690) and its restaurant management services (RMS), which the company has been pushing aggressively in a bid to further digitize merchants' operations. Given Meituan's massive user base, this advantage in merchant data analytics could make it difficult for GoPay to make progress in its aggregate payment platform initiative.
Overall it seems like PayPal's acquisition of GoPay was aimed more at an entrance into a lucrative and promising sector, rather than betting on disrupting the market, as GoPay struggles to differentiate itself from competitors.
Following the merger with GoPay, PayPal installed its own executive team in a bid to reinvigorate the firm. While the partnership with UnionPay could provide a captive user base for GoPay and PayPal to tap into, the current outlook contains plenty of challenges from worthy adversaries in the crowded industry.