With his startup, a digital insurance platform called PasarPolis, Cleosent Randing wanted to create something meaningful for Indonesia by providing access to insurance for everyone.
"Indonesia has given me so much, and I wanted to give back to the community," Randing told KrASIA in an interview. "I believe in order to live a comfortable life, one needs to be liberated from any worries. PasarPolis is committed to helping our customers do so."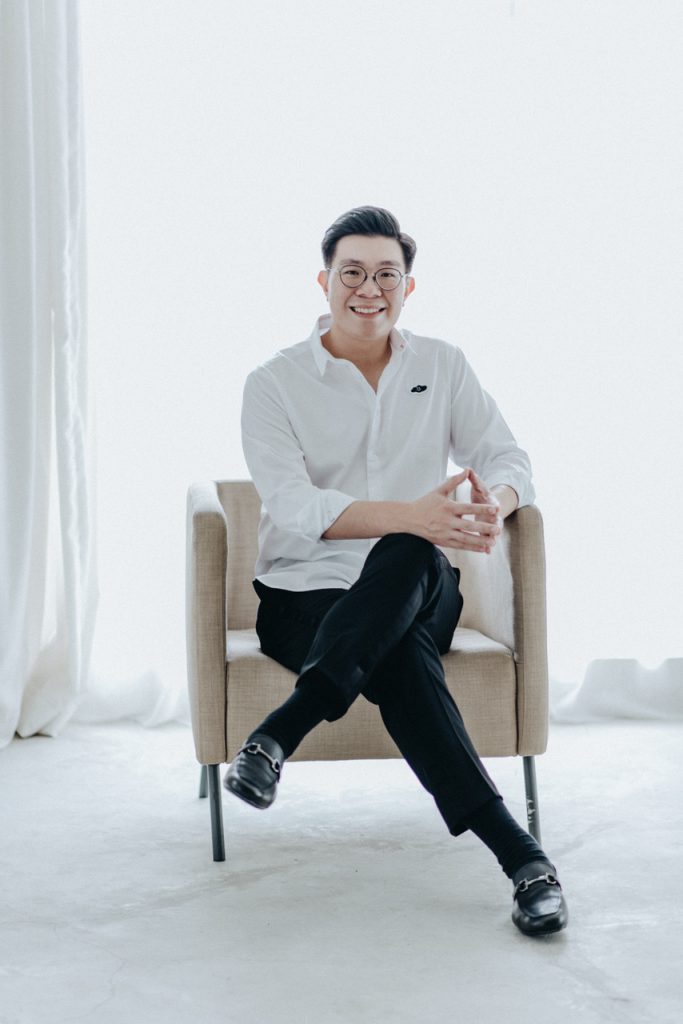 PasarPolis is not Randing's first startup. After completing his education at Simon Fraser University in Canada, Randing returned to Indonesia in 2010 to explore business opportunities in the country's digital industry which just started burgeoning.
Before PasarPolis, Randing founded a digital advertising agency called Valuklik which was acquired by the global media group Dentsu Aegis Network in 2017. The company was merged with a Dentsu subsidiary called iProspect, and changed its name to iProspect Valuklik.
As an entrepreneur, Randing believes that investing in people and technology is a key factor in growing a company. According to Randing, PasarPolis has invested "millions of dollars" to build the best tech solutions and hire the best people in order to give customers the best and most convenient services they want.
"I think every company wants to develop its business and get a good return. But with PasarPolis, I hope to leave a footprint and make a positive impact in the country I love, through insurance technology," Randing said. "Insurance gives a sense of protection so people will feel safer and more confident, which in turn will lead to more productive lives."
Meeting a market demand
He thinks Indonesia has a massive addressable market for insurance. The country has over 250 million people with half of them under 30 years old. However, insurance adoption in Indonesia has traditionally been very low. Randing says it's at less than 2%, which is one of the lowest rates in Asia. Digital insurances which can deliver tailor-made insurance packages in a convenient way may prove to be a huge market opportunity in this scenario.
"We started as an aggregator site [for existing insurance options] but as time went by, we realized that we needed to become a part of a connected ecosystem by integrating with platforms like Gojek and Tokopedia if we wanted to make a greater impact on society," Randing explained.
In August 2018, PasarPolis raised money from Gojek, Tokopedia, and Traveloka.
If you think about insurance, traditional life and health insurance services might be the first to come to mind.
However, PasarPolis offers more–it has micro and modular insurance products that are integrated with partners' systems and cover specific activities.
For example, there are more than 100 micro-insurance products available in the platform, including health and accident coverage for Gojek's drivers and passengers, insurance for damaged products, and missing items insurance for SMEs and customers of e-commerce platforms, travel insurance for passengers who experience delayed flights and trains, lost baggage, accidents, and so forth.
More recently, PasarPolis introduced a micro-insurance that protects mobile device screens. This has become important as people depend more and more on their smartphones for daily activities, Randing said.
The firm says that customers can receive claims within minutes on its platform.
Collaboration with the three unicorns
PasarPolis is the only startup that Indonesia's three unicorns have invested in together–at least from what's publicly known.
According to Randing, his company shares similar values with Gojek, Tokopedia, and Traveloka, as they want to provide solutions for all Indonesians through digital innovation.
Collaboration with super app platforms plays an important role in PasarPolis' growth. According to Randing, PasarPolis only sold about a hundred policies a day in its first year, but now the platform sells more than two million policies per day or nearly 70 million policies per month, mostly through its partners' platforms. This rapid development has Randing believing that PasarPolis is the leading insurtech player in Indonesia today.
According to him, the public has gradually become more aware of the importance of insurance.
"The common misconception out there is that insurance is a luxury that can only be obtained by the upper-middle class. But in fact, we see that many people actually long for simple and affordable insurance facilities," he said.
When PasarPolis first introduced a train travel insurance, it was not expecting people to be very enthusiastic about this product because its a low-end market attracted by cheap tickets. However, not long after the product was launched, PasarPolis noted that 30% of train passengers bought the train insurance service.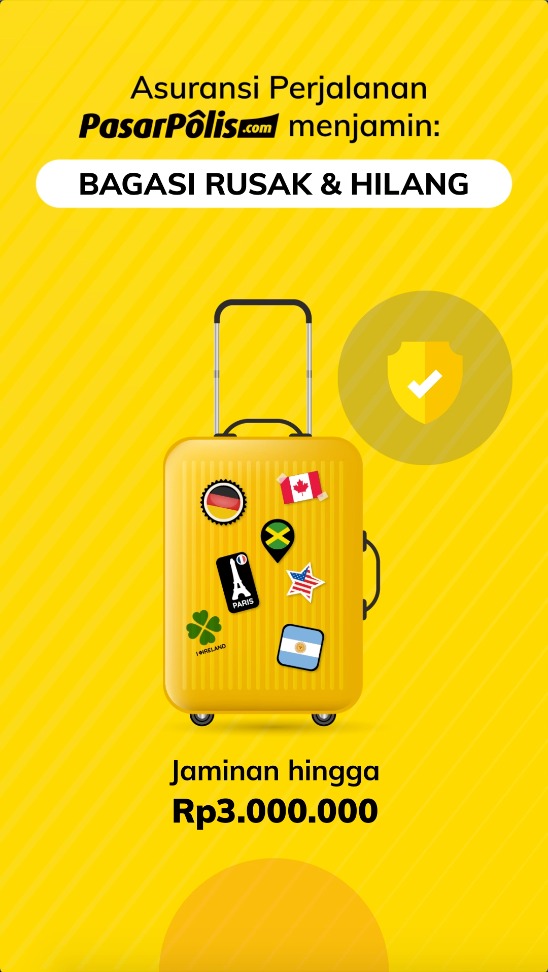 "The same thing also happened when we started the collaboration with Gojek for Go-Proteksi. We only expected 2% of the drivers to sign up, but as it turned out, we've got over 30% of the drivers using our services," Randing said.
"From these examples, we can see that the demand is high but because most traditional insurance services are introduced via agents with complicated processes and expensive premiums, many people were reluctant to learn about it," he explained.
Together with Gojek, PasarPolis' services are also available in Vietnam and Thailand. Randing said that his platform has sold tens of thousands of policies in the two countries in the months since its launch in May 2019.
"Besides Gojek, we are currently working with several local tech companies there, including e-commerce platform Sendo in Vietnam. I think demand and customer behavior in Indonesia is very similar to Vietnam and Thailand so we believe that our services can continue to grow in these new markets," Randing said.
In the near future, PasarPolis will stay focused on collaborating with suitable partners so it can continue expanding service coverage in Indonesia and the rest of Southeast Asia. Besides the three unicorns, PasarPolis also partners with local airline Citilink and JD.com's Indonesia subsidiary JD.id.
Randing said the firm's aim is to at least double the number of insurance policies it issues next year. He projects Indonesia's digital economy to be worth USD 100 billion by 2025, and that Insurtech can potentially capture 2 to 3% of the country's digital consumption.
This article is part of KrASIA's "Startup Stories" series, where the writers of KrASIA speak with founders of tech companies in Southeast Asia.