"We know that speed, manpower efficiency and scalability are equally important. What's not going to happen this year is that we will only manage to keep 5,000 of the 10,000 hotels we signed in 2018."
When OYO Hotels opened its first property in China in November 2017, no one could have imagined that the Indian startup could sign more than 6,700 franchised hotels that have a total of 310,000 rooms in a short period of time (as of February 2019).
At present, OYO China has more than 6,000 employees. Its CEO, 25-year-old Ritesh Agarwal, and the majority of his executive team-members did not have any experience in China's hospitality industry.
On September 25 last year, OYO obtained USD 800 million investment led by Softbank Vision Fund, and a commitment of an additional USD 200 million. The company said it would direct approximately USD 600 million into expanding its operations in China.
If OYO spends RMB 30,000 on soft furnishing of each hotel, and pays an average annual salary of RMB 100,000 to its 6,000 employees, its total cost would reach nearly RMB 800 million. It was reported that OYO China has already made RMB 1.5 billion strategic investment in China by now. Is the hotel company playing it right in China?
ChinaTravelNews visited OYO's office in Shanghai and spoke to Wilson Li, OYO China's chief financial officer and partner.
Where did the money go?
Prior to joining OYO in January, Wilson worked in China's largest car rental service provider CAR Inc. as CFO and COO for four years, responsible for corporate accounting, financial assets, operation, risk control and asset management. Immediately after he took on the current post, OYO announced it would invest heavily in China.
About USD 600 million was deployed to building a team. In less than six months after moving from Shenzhen to Shanghai, the company has built a team of 2,000 employees based at OYO's headquarters.
OYO doesn't require its employees in China to have hotel industry experience. "Smart people are what we're looking for, and previous experience in the industry is a plus," said Wilson.
Sam Shih, OYO China's new Chief Operating Officer, is an example. He was the Chairman and COO of AccorHotels Greater China from 2011 to 2012, before which he worked as the managing director for Red Bull's business in Asia Pacific in 2008-2011, and vice president of PepsiCo Greater China in 1990-2008.
The directors of other core units like business development, engineering, customer growth, technology development or human resource weren't hotel professionals, even though they did have stellar resumes.
Young, vibrant and highly-qualified fresh graduates are considered ideal candidates for frontline hotel operating officers.
Manpower aside, renovation and soft furnishing are also consuming a huge part of the funding proceeds.  Mr Agarwal told 36Kr that hotel refurbishment and infrastructure construction would cost half of the USD 600 million raised. Wilson said that OYO had invested about RMB 200 million in these areas last year.
Another bulk of the investment goes into the development, update and maintenance of its mobile application, WeChat miniprogram, PMS, CMS and other systems, in addition to the costs of technicians. According to Wilson, OYO China did not mechanically duplicate its Indian version of PMS, and all the core systems were independently developed. More than 90% of its franchised hotels now have non-exclusive and free access to its PMS.
Most OYO properties in China are franchisees, mostly in provincial-level cities except Beijing and Shanghai. No more than 100 hotels in its portfolio are directly operated or managed.
OYO is known for its huge early-stage investment, rapid expansion of its team and its scale, but that is not necessarily an auspicious start.
Wilson admitted that OYO had only reached 20%-30% of its targets for project development, transformation, operations management and distribution capabilities. "The value of OYO will be delivered if we could achieve 60% or even 80%."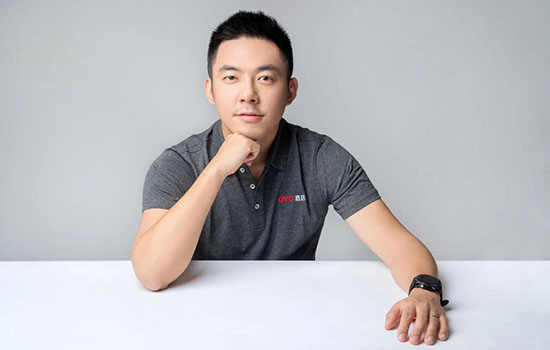 Development and transformation need to be more targeted
Its strategy of expanding its hotel coverage is to target hub cities that have radiating effects, and then extending to the surrounding areas through the hubs.
While most hotel groups tend to avoid having properties in the same neighborhoods to avoid cannibalization, OYO doesn't share the concern, and the company would make no such commitments to hotel owners,  Wilson added. "Whether to join OYO or not is entirely up to the property owner, so it doesn't matter even if two hotels are on the same street as long as they are positioned differently, but we do have segmentations in branding."
Wilson believed that the current project development was "not targeted enough". "We have amassed a volume of data and different models at the front-end system. We can disrupt the industry norm of requiring months to conclude a contract. It will only take us 14 days to sign a hotel."
Operation & Management: Free and non-exclusive PMS
Management is the biggest challenge for OYO in the past year.
"The management of user experience in 2018 was indeed not satisfactory, because we were focusing on the integration of HOO and PMS into hotel operation, given their significance in securing exclusive inventory and managing room rates," said Wilson.
He emphasized that OYO has been refining operation as a long-term focus.
Despite free access to a PMS system, the franchised hotels are concerned with the difficulty, maturity and compatibility issues associated with using only the OYO system. Some franchise hotels are still using separate systems for online and offline orders.
This means hotels may be using old inventory management systems side by side with the OYO system, thus requiring manual migration of inventory and booking information. This could result in incomplete information of inventory, orders and user data, making inventory and price management less accurate.
ChinaTravelNews has learnt that OYO is implementing operational restructuring to address these issues and improve operation efficiency to better serve its partners.
Compared to traditional hotel groups, OYO China still needs to improve the efficiency of its 6,000-strong staff. For example, Huazhu Group, a leading hotel operator and franchisor in China, needs only about 300 technicians to support its self-developed system, but the size of OYO's IT team is 400 people and it is still expanding.
Distribution in cooperation with OTAs
Currently, users can't find any OYO hotels in China when they search on Ctrip and Meituan-Dianping, but most of the franchised OYO properties in the country are actually processing orders on these platforms under their old brand names.
OTAs are important traffic sources for OYO. Hence a key performance measure for OYO frontline workers is to attract positive reviews.
Wilson said that OTAs are not OYO's rivals but distribution partners. "In India, OTAs were skeptical of OYO at the very beginning, but now we're working with each other to achieve mutual benefits. OYO is willing to share all inventory on OTA platforms for omni-channel distribution in the long run."
According to Wilson, OYO China currently has a sales team of more than 300 members dealing with local tour operators and other small businesses.
As of December 2018, OYO has 790,000+ advocates, or fans who have stayed at least 5 times at OYO properties in India in the past 6 months. For the past five years, OYO has registered a total of 13 million users from around the world, but there is still a long way for the startup to catch up with the membership scales that other major China hotel groups have.
Hotel giants keep an eye on newcomers that emerge from time to time. OTAs will make moves to break into the hotel field too.
For instance, Ctrip has launched Starway Hotels in 2008 and Rezen Hotels Group in 2018. It has made strategic investment in the Qunar-incubated Lvyue Hotels & Resorts in 2016, and indirectly invested in New Century Hotels and Betterwood Hotel through Oceanlink. Ctrip-backed Tongcheng Tourism led the funding into Mehood Hotel targeting business travelers in last August.
While OYO makes impressive progress in expanding its network in China, it fails to surprise in delivering better products, services, or business volume.
The Huazhu Group once stayed out of the lower end of the market in China, but changed course in recent years and opened 10,000 hotels in 2015. It has made some of its brands – Starway Hotel (acquired from Ctrip in 2012), Hi Inn and Elan Hotel – as "soft brands" to support expansion in this segment.
ChinaTravelNews has learnt that Huazhu's soft-brand products use mainly its WeChat miniprogram Yisu Hotel (One Stay) to centralize bookings. The initial investment on the platform has run up to one billion yuan.
Wilson told ChinaTravelNews: "We don't see us as an Internet company, but a hotel chain. Despite the differentiated user bases, we see a possibility of joining hands with traditional hotel groups."
As a startup, OYO still grapple with team expansion, internal management and control, as well as efficiency improvement.
As an international company, OYO needs to break the localization barrier that had stumped other global players. Uber's  impasse in China shows that the business model and advantage of foreign companies may not work in China, no matter how strong they are in other markets.
In this context, OYO has learned its lessons from the shortall of foreign enterprises like Uber, and instead chose to reference the strategies of local rising stars, such as e-commerce platform PinDuoDuo and new retail coffee startup Luckin Coffee, which has been expanding rapidly by burning cash.
Given that it has appointed CEOs in India and South Asia, regional directors in EU and the UK, it will be a critical decision for OYO whether it will appoint an independent CEO for China or continue using the existing decision-making hierarchy in the country.
OYO has been returning a profit for the quarterly results in its home market, but it is still burning money in China. Will it turn to independent funding in China in order to maintain the independence and agility to grow?
As a hotel management company, OYO has to face up to a most critical question for facilitating its hotel members in dealing with market competition – that is, how to create value for franchisees and manage them at the same time?
Most importantly, OYO can only gain continued trust by franchisees through helping them make money. Since the second half of 2018, OYO has been expanding rapidly in China by offering one-year contracts to local hotel owners. At this rate, the moment of truth for OYO is imminent, when the year-long contracts are up for renewal.
Wilson said: "OYO will definitely think through the hotel operation and money-making models. We know that speed, manpower efficiency and scalability are equally important. What's not going to happen this year is that we will only manage to keep 5,000 of the 10,000 hotels signed in 2018."
This article first appeared on ChinaTravelNews .