On 11 March 1999, Infosys became the first Indian company to list on the NASDAQ stock exchange. At the time of listing, its global revenue was in the range of USD 100 Million which has grown to USD 13 Billion and with a market cap of USD 64 Billion. Post Infosys, a number of Indian companies have tapped overseas capital markets, including the likes of Wipro, ICICI, HDFC Bank, Makemytrip.com. These companies have witnessed a massive upswing in their revenues, market cap, and brand value post listing.
Comparing the current listing status of Indian and Chinese companies in the US, as of June 2020, there were around 144 Chinese ADRs (primary listings) listed in the US, with a combined market capitalization of around USD 1 trillion. In comparison, there are only 15 Indian ADRs currently listed in the US (NYSE and NASDAQ) with a combined market capitalization of around USD 277 billion.
While several European companies were quickly included in the NASDAQ, it took nearly 30 years for a company from India to be listed. In May 2020, the Indian Government announced its intention to allow Indian companies to access foreign capital markets without the condition of listing in India. It is also expected that a mandatory requirement to have such securities listed on Indian stock exchanges will be done away with.
This means that Indian companies can tap overseas capital markets directly, which presents a massive opportunity for Indian corporates. While the specific regulations are not yet released, especially, changes in the Indian Companies Act, FEMA, etc, it is expected that appropriate regulations would be duly notified, which will enable Indian corporates to directly list overseas.
While there was expectation around an announcement in the 2021 Budget, there has not been a mention around direct overseas listing, which I believe is a miss, especially to open up capital raising options for new-age companies.  I am sure that the Government will duly consider this in the coming days.  It may be noted that the option of Indian companies first getting listed in India and then tapping overseas capital markets still remains.
This opportunity is expected to increase the competitiveness of Indian companies in terms of access to diversified pools and lower cost of capital, bigger investor base, and better valuation.
The rich tradition of Indian entrepreneurs and the new-age start-up ecosystem makes Indian companies very attractive for global investors. We have already seen the massive boom and interest from global investors in terms of global private equity and venture capital funds playing a key role in the Indian ecosystem for the last 2 decades. The vibrant deal ecosystem remains attractive for investors, the M&A and PE deals of USD 360 billion in the last 5 years indicate the interest. The PE investments alone contributed to USD 106 billion during this period.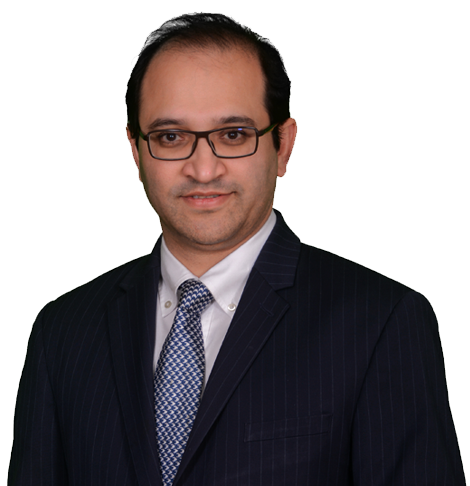 The Indian start-up ecosystem is one of the top start-up destinations globally, and with 30 plus unicorns expected by 2021, which are largely backed by global and Indian VC/PE investors, overseas listings offer a great opportunity for enhanced valuations and exits as well for existing investors.  Companies especially in the emerging and high-growth sectors like renewable energy, e-commerce, smart mobility, healthtech, edtech, etc. such as the likes of Byju's, Paytm, Ola Cabs, Swiggy, Zomato, Renew Power, etc are well funded and PE-backed. Some of these companies are likely to find much larger value in tapping overseas capital markets and the time is perhaps ripe for Indian start-up unicorns to strategize, plan, prepare and be ready for presence in the overseas capital markets.  A word of caution though here is that the benefits and challenges need to be carefully evaluated by corporates, since overseas listing does come with risks as well.
A CFO at a US-listed company shared with me the overseas listing journey for his company two decades back. He mentioned that keeping in view the global investors and customers that the company was aiming for, and based on feedback and suggestions from the investor community, they embarked on their journey to convert their financial reporting to 10+ accounting standards and generally accepted accounting principles (GAAP), which included GAAP of various countries of the world, including Japanese GAAP. I guess the only country left was perhaps, Siberian GAAP for them at that time!
He said that "it was a herculean task to maintain the books of accounts in so many GAAP's, in fact one day, we could not remember what our profits were as per Indian GAAP. However, the good learning was we were gearing as a company to be conversant with International GAAP and the various differences and nuances of how financial performance and disclosures need to be done to be truly global. The big change finally came when we moved to US GAAP at the time of US listing, which was a major transition and change, but the prior lessons of 10 plus GAAP reporting really helped us."  In another scenario, during my interaction with a CXO of another overseas listed company, this person mentioned that prior to the listing, to get a meeting with some of the CEOs of our global customer targets, these were next to impossible to get. Meeting requests were politely turned down, but post the overseas listing, CEO meetings were still not easy, but the immediate recognition and media visibility of Indian companies getting listed overseas did open many doors to clients.
Some of the key benefits of overseas listing are:
Broader Investor Base:
Listing overseas enables access to a larger pool of international investors, allowing companies to diversify their investor base.
Improved Valuations:
Indian companies gain access to specialized investor classes who are able to better value securities, thus improving valuations. This is especially for emerging high-growth companies in technology that may not be profitable.
Brand Visibility:
Overseas listing enhances brand awareness in various developed markets such as US and Europe. The overall brand recognition for companies like Infosys, Wipro, ICICI, HDFC Bank, etc at the global stage is visible.
While there are massive benefits, overseas listing comes with significant responsibilities for management along with challenges and risks, some of them are covered below:
Indian regulatory constraints
Under the current framework of dual listing, Indian companies would need to typically restructure the company shareholding structures to list overseas which entails tax complications and associated costs as well. Of course, this issue would go away when direct listing is permitted by the regulators.
Increase in cost of regulatory compliance  
Adhering to overseas listing regulations and accounting standards of foreign market regulators increases costs of compliance and also, much enhances the governance framework to comply with global corporate governance standards.
Increase in risk of litigations  
Overseas listings expose companies to increased risk of litigation.  In the past, we have seen the impact of class action suits, etc on companies.
Preparing for the Listing 
Going public, whether domestic listing or overseas listing, is a defining moment for an organization, accelerating its growth potential and strengthening its reputation. A well thought out strategy and the listing plan are crucial for Indian corporates to craft out and some of the key areas of focus are covered below:
1. Engagement with current stakeholders like PE/VC investors, key management, key customers, etc around overseas listing and setting out the road-map, strategy, and time-lines.  Overseas listing is a journey and key stakeholders need to be engaged upfront in the process.
2. Capital raise planning including the amount of capital to be raised and evaluation of overseas capital markets and stock exchanges, whether US, UK, Singapore, etc.
3. Valuation of company and benchmarks with other players already listed.
4. Culture study and focusing on culture transformation. There would be a massive shift in company responsibilities in terms of quarterly financial reporting, external vigilance, regulators, etc and culture transformation strategy needs to be well implemented.
5. Self due diligence covering due diligence by independent firms on the financial, accounting, tax, legal, governance framework, board of directors, business strategy, and plans. This should cover the assessment of gaps and road map to implement the gaps.
6. Board diversity and ESG focus. The recent trends and importance around ESG and board diversity is becoming crucial and corporates would need to implement the new board structure and composition.
7. Selection and appointment of investment bankers, accounting firm, legal firm, PR and branding, etc.
Final Notes
Overseas listing is an excellent option for Indian companies to do a capital raise, however they would need to carefully evaluate, plan and craft out their strategy. It's a transformation journey, requiring a global mindset. The high growth companies with an aspiration to have a global footprint would certainly find this a rewarding route to not only to raise global capital, but also create a global brand in the marketplace.
As Mr Narayan Murthy had said that his most memorable moment during the Infosys journey came when he sat in front of the scorching lights at Nasdaq and Infosys became the first Indian company to list on a US exchange.  "It was a small step for Nasdaq, but a giant leap for Indian IT," he said.
During an online meeting with one of the tech entrepreneurs around overseas listing in December 2020, he mentioned that " I would like to see many more Infosys' and 'Wipros' in the coming decade and would definitely plan and prepare for overseas listing with full attention not just for valuations but for the brand. After all, this decade is for Brand Bharat and it's time we need to take the globe by storm".
As India corporates re-imagines their ambitions and future in 2021, it is time that Indian entrepreneurs and businesses perhaps should take the bold step and tap this massive opportunity, of course with careful evaluation and preparation, which has the potential to become a giant leap for Indian Inc.
About the author: Raja is a qualified chartered accountant with 25 years of experience in accounting and consulting in India. He has led global cross-border client engagements in the USA and Europe. Currently, he is a Partner with Grant Thornton in India, and the Managing Partner of the consumer, technology and financial services business group for the west region.