Southeast Asia is among the fastest-growing fintech markets in the world. Financial service providers have been flocking to the region in the past four years, with many going after online lending, a segment that's seen as a huge opportunity due to the massive unbanked population.
Hong Kong-based Oriente is one of them.
The firm was founded in 2017 by Geoffrey Prentice, Hubert Tei, and Lawrence Chu, all veterans in the tech and finance sector. Prentice is a former chief strategy officer of Skype, Tei served as chief technology officer (CTO) and chief operating officer (COO) of Chinese finance marketplace Lufax, while Chu is the founder of BlackPine Private Equity.
Oriente has two products: Cashalo in the Philippines and Finmas in Indonesia. These platforms offer cash loans for retail consumers, working capital financing for small and medium enterprises (SMEs), and pay later solutions. The firm is also currently beta testing a new product called Finizi in Vietnam, another hot market for fintech, which is expected to be launched soon, after some delays due to the COVID-19 pandemic.
To boost its market penetration, Oriente has partnered with established businesses instead of going solo. Cashalo was launched in 2018 in partnership with Express Holdings, which is a subsidiary of JG Summit Holdings, while Finmas was introduced a year later as a joint venture between Oriente and Sinar Mas.
Both of Oriente's partners are local conglomerates whose businesses cover diverse sectors including banking, real estate, and property development, as well as food manufacturing. "Having local partners is very helpful in these markets. We know how to build awesome products and build off some operations, but we didn't really understand the markets on the ground," Prentice told KrASIA in a recent interview.

Oriente is quite well-funded. In April, it raised USD 50 million, bringing the company's total funding to date to USD 150 million.
KrASIA recently spoke with Geoffrey Prentice about Oriente's growth in the region's three biggest markets — Indonesia, Philippines, and Vietnam — while also discussing COVID-19's impact on the company.
According to a 2019 report from Temasek, Google, and Bain & Co., there are approximately 92 million unbanked people in Indonesia, 79 million in Vietnam, and 44 million in the Philippines, all promising markets in the region for fintech companies.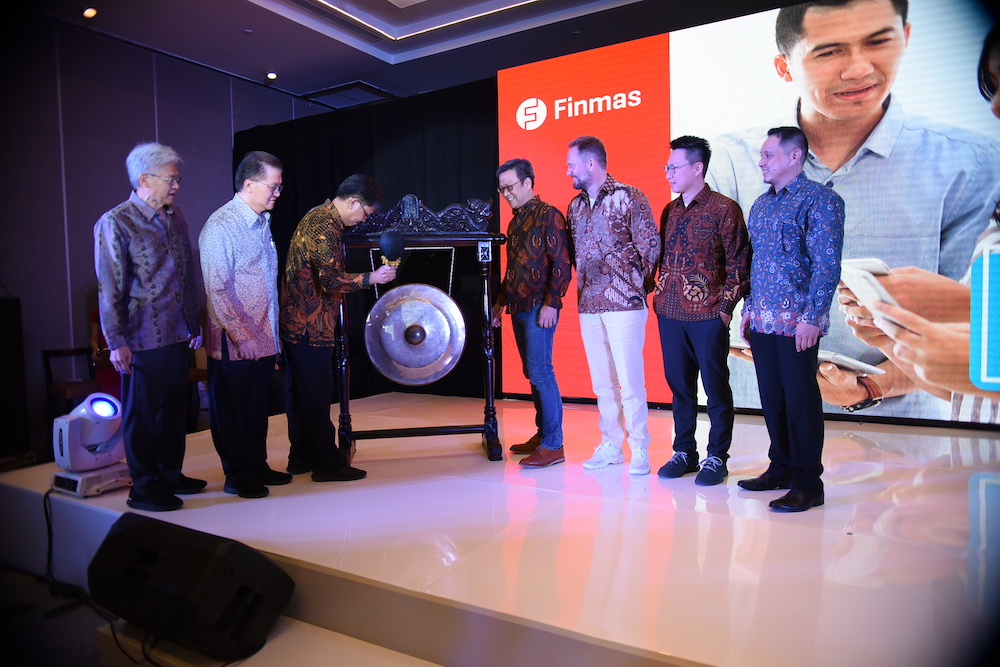 KrASIA (Kr): How is the COVID-19 crisis affecting Oriente's business so far? What have been the biggest challenges for Oriente during the pandemic?
Geoffrey Prentice (GF): The travel restriction is surely challenging. It is not easy to run a business where you can't go to the countries where your businesses are operating. There have also been moratoriums on collections for three months as well.
The pandemic represents an unprecedented challenge to the global economy and also to the financial services industry. No business is immune, and all are being forced to evolve, Oriente included. March, April, and May was the period of relative inactivity due to government lockdown and mobility restrictions in the Philippines and Indonesia. Signs are looking encouraging for us as markets begin to open up now, both from new and borrower standpoint as well as a collections standpoint.
(Kr): According to several media reports, Oriente has laid off 20% of employees since the fourth quarter of 2019, can you please address this issue?
(GF): Unfortunately, it was something that had to happen, especially with this crisis. We made the decision to sadly let some people go to protect the company from the fallout. We had to take a hard look at every expense in line with current and forecasted market conditions and our more focused strategy. Since the beginning of the year, we've curbed all spending company-wide. Still, times like this also force us into making tough choices and painful decisions that we have never made before. This has been difficult for everyone at the company, and our priority has been to make sure those who are impacted are fully supported.
I've lived through the dot-com bubble in the 1990s and the financial crisis in 2008. We started Skype in 2002 when the market was bad, so we made sure that we have enough money to be profitable and we had to make some cuts in order to reach that. When a crisis happens, you have to ensure that you're in a position to come out from it, and that's what we've now been focusing on at Oriente.

(Kr): What is your strategy to keep the business afloat and prevent further layoffs in the near future?
(GF): I ran a venture capital firm before this and based on my experience, you need to be decisive during a time of crisis and do it all in one go. You make those cuts and you go out to raise money if you can, which we were able to do with the new USD 50 million earlier this year. We have the right size of business and we make sure it works. We have taken swift action to increase our liquidity, reduce our spending in 2020, and strengthen our resilience with the hope to come out of this crisis stronger.
(Kr): How are Cashalo and Finmas growing so far? How many customers do you have in each market?
(GF): We're very proud of what Cashalo and Finmas have achieved. The Cashalo app has been installed by over six million users and we have helped over three million, previously 'credit-invisible' Filipinos, to create their financial identity for the first time. Meanwhile, in Indonesia, Finmas has hit nearly eight million downloads, and we've helped two million customers use financial services for the first time. We don't share the total disbursed by country, but we have extended hundreds of millions of dollars in credit to communities in these markets. What is important to note is that we've invested in technology and infrastructure to ensure a high-quality loan book with low non-performing loan rates. We focused on short-term, small ticket size loans so we do not have a massive long-term loan book that is eating us up.
I believe collaboration with different partners is crucial in these markets. We partner with global insurance firm FWD in Indonesia, and we work with Cebu Pacific in the Philippines for its 'fly now, pay later' program. Also, we work with Lazada Philippines so customers can shop and pay later via the Lazada wallet, which is powered by us. We have other exciting partnerships in the pipeline that will help to expand our business solutions for both large companies and SMEs looking to power their commerce and growth strategy through new revenue streams.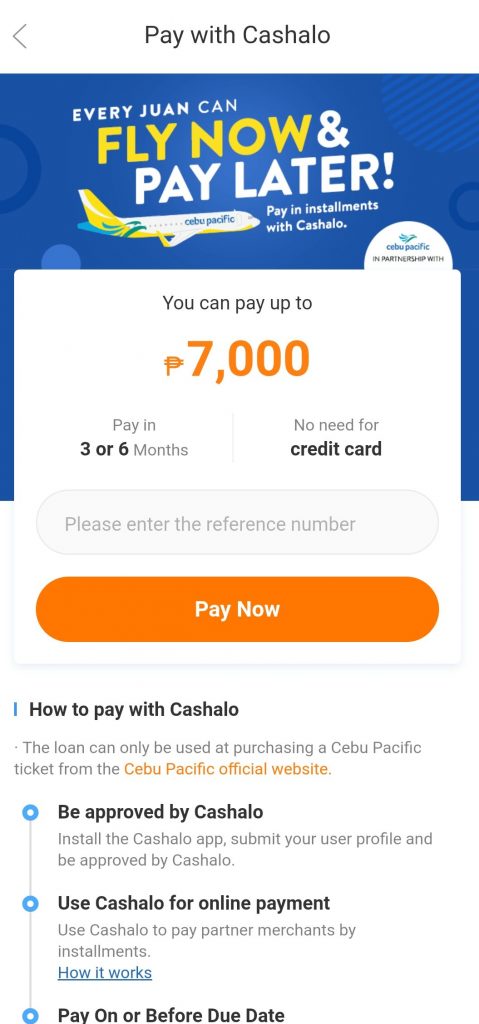 (Kr): What kind of differences do you see between the current fintech lending landscape in the Philippines and Indonesia?
(GF): It's an interesting comparison. Both markets have a significant financial inclusion and literacy gap and they have also seen widespread adoption of fintech-related services. Nonetheless, the Philippines is less competitive than Indonesia, with fewer players in the market. Therefore, the Philippines' central bank, the BSP, has been very supportive of fintech. The government has created an environment in which fintech can thrive and really serve local communities across the country.
Meanwhile, In Indonesia, the Financial Services Authority of Indonesia (OJK), has been very cautious [in giving licenses]. This is an approach they have been forced to take because of an influx of irresponsible lenders that flooded the market. Finmas was one of the first companies to be fully licensed by the OJK and we are excited to continue working closely with them.
(Kr): You've been testing Finizi in Vietnam for a while now, did you experience some difficulties in this new market?
(GF): Vietnam is an exciting opportunity for us. We've had a small team there for some time now that has been testing and refining Finizi. We're aiming to officially launch in Vietnam in the next few months.
There are a lot of challenges when launching a new product, from finding the right local partner to navigating the complex and fluid regulatory environment, product-market fit, and customer acquisition. We believe in profits with purpose. This is why we decided to be infrastructure-focused because in these markets it is an advantage for everyone if we provide the full-stack. We're not in the business of burning money on subsidies. We're solving complex problems and it takes time to build a robust ecosystem of solutions.
(Kr): As an entrepreneur from the West, what do you think is the biggest challenge in building fintech solutions in Southeast Asia's biggest markets?
(GF): The initial hurdle for us was a big amount of fraud due to the lack of centralized database infrastructure in these markets. Therefore, we have been investing a lot in infrastructure, combining technology with proven offline systems to mitigate the risk of fraud and delinquency. Our systems look at social connections, repayment history, device information, location data, and personal identifiers. The need to verify identity in these markets is critical. For example, in the Philippines, there is currently no national ID system that works. When a customer passes the fraud test, our credit engine runs the model to assess the user's ability and likelihood to repay on time.
(Kr): What's next for Oriente? Do you have plans to launch new products or expand into more markets?
(GF): The important thing for us now is to add partnerships so we can extend use cases and reach more customers. You'll see us working with more partners going forward.
The interview has been edited for length and clarity