After eight weeks of in-depth training and accelerated mentorship, Asia's leading fintech startups showcased their winning fintech solutions at the Demo Day of the inaugural Open PHinance Challenge 2022, which was held on October 14 in Manila.
Jointly organized by Brankas, an Indonesia-based open finance technology company,  and investment firm Kaya Founders, the hackathon aimed to support and nurture the next generation of Philippine fintech talents.
Eleven startups, which were shortlisted based on their innovative ideas for solving pain points related to finance in the Philippines as well as other Southeast Asian markets, presented their business ideas to the business community and potential investors.
Todd Schweitzer, founder and CEO of Brankas, who delivered the opening address, said the hackathon aimed to catalyze the development of the Philippine fintech ecosystem. "We're entering an era where the Philippines ecosystem should be celebrated as the next big growth area in venture capital and startups' economic development," he said. "With Kaya Founders and Brankas, we've put together an accelerator program to support embedded finance solutions and this next generation of startups to develop open finance-based solutions for their customer base."
The startups were evaluated based on their business pitch and viability by a panel of judges comprising investors, leading startup founders, and open finance experts. They are Toby Floro, investment director of Kaya Founders, Ron Hose, co-founder of coins.ph, Vic Paterno, CEO of 7-11 Philippines, Nicha Suebwonglee, venture capital business development manager, AWS Philippines, and Fred Levy, venture partner at BlackPine.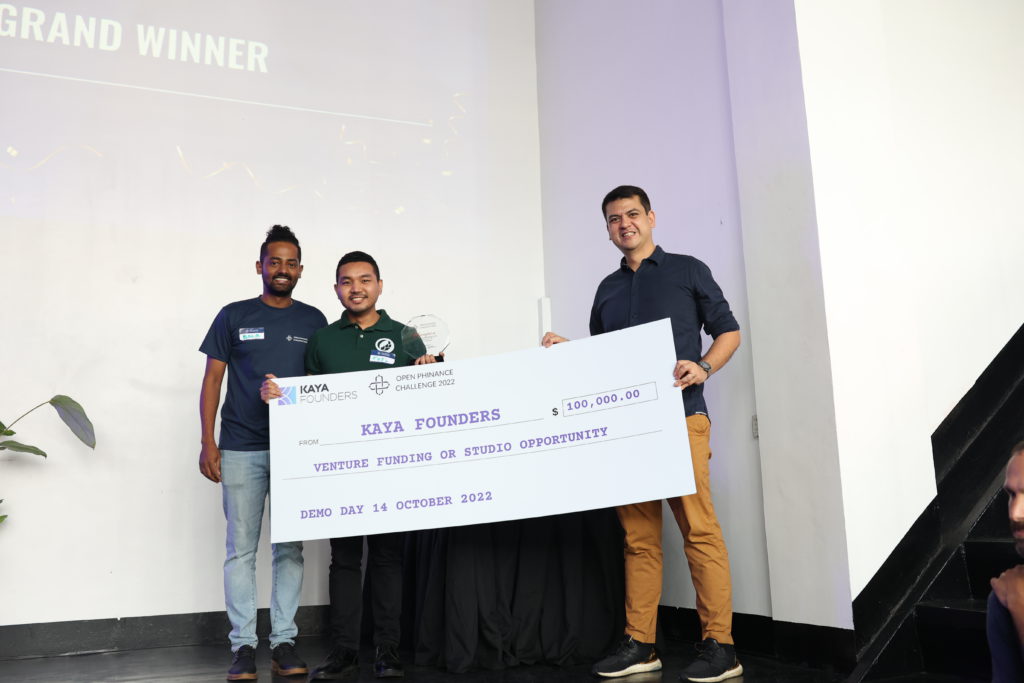 After much deliberation, the judges awarded the top prize to Cropital, an agriculture crowdfunding platform that provides farmers access to scalable and sustainable financing. Cropital took home USD 100,000 in equity capital and an offer to onboard as a venture with Kaya Founders.
First runner-up went to Mochi, a B2B "Buy Now, Pay Later" startup that aims to help MSME merchants purchase supplies without worrying about cash on hand. Second-runner-up was awarded to DyipPay, a fintech startup servicing the public utility vehicle sector that has developed an app for automated fare collection systems for cashless and cardless transactions.
The top three teams each received USD 15,000 worth of AWS credits, and got a chance to present their innovative ideas at the Singapore Fintech Festival 2022, which was held from November 2-4 in Singapore.
In closing, Paulo Campos, founding managing general partner of investment firm Kaya Founders, said the participating startups would drive more innovation in the regional fintech ecosystem. "Each of you inspired us with your tenacity and passion in what you're doing. We hope that your experience in this program will be useful as you chart your course moving forward."
KrASIA was an event partner of the Open PHinance Challenge 2022 Demo Day.