Singapore entrepreneur Fengru Lin is a cheese connoisseur. Several years ago, she was traveling to various dairy farms in Asia in search of good milk to make quality cheese when she stumbled upon the fact that there are many bad farm practices happening in the region. "I found that many farms pump a lot of hormones into the cows and their overall animal hygiene is bad, which reduce the quality of milk," Lin told KrASIA in a recent interview.
While drinking plant-based milk like soy or almond milk can be a substitute for dairy products, they are not sufficient for other purposes, like making cheese, butter, or yogurt, as they don't have the same chemical properties as dairy milk, according to Lin.
She then talked to her friend and technopreneur Max Rye, who told her there are many companies that successfully develop lab-grown meat and seafood from mammals' stem cells. "I asked him if we could use similar methods to make milk. He then introduced his friend, a cell biologist, Rabail Toor, and the three of us started to do lots of studies for this," Lin continued.
After deep research, Lin, Rye, and Toor managed to achieve a breakthrough. They patented the technology and co-founded a startup called TurtleTree Labs, where they serve as CEO, chief strategy officer, and chief scientist, respectively. The turtle and tree in the company's name symbolize sustainability and longevity, according to Lin. "If you look at our logo, it looks like the cross-section of a tree but also resembles a turtle's shell as well as a thumbprint. So the whole brand symbolizes man's print on nature," she said.
Based in Singapore, the startup aims to address the value gap created by the insufficient and unsustainable animal-based dairy industry. The firm develops cultured milk products with cell-based methods. "Cell-based milk is created by extracting stem cells of the milk of mammals. We then proliferate these cells, which means we grow them to a large number and we'll morph them into mammary gland cells. The cells will be put in lactation media and when they start to lactate, we'll filter out the cells, so we'll get the end product, which is milk," she explained.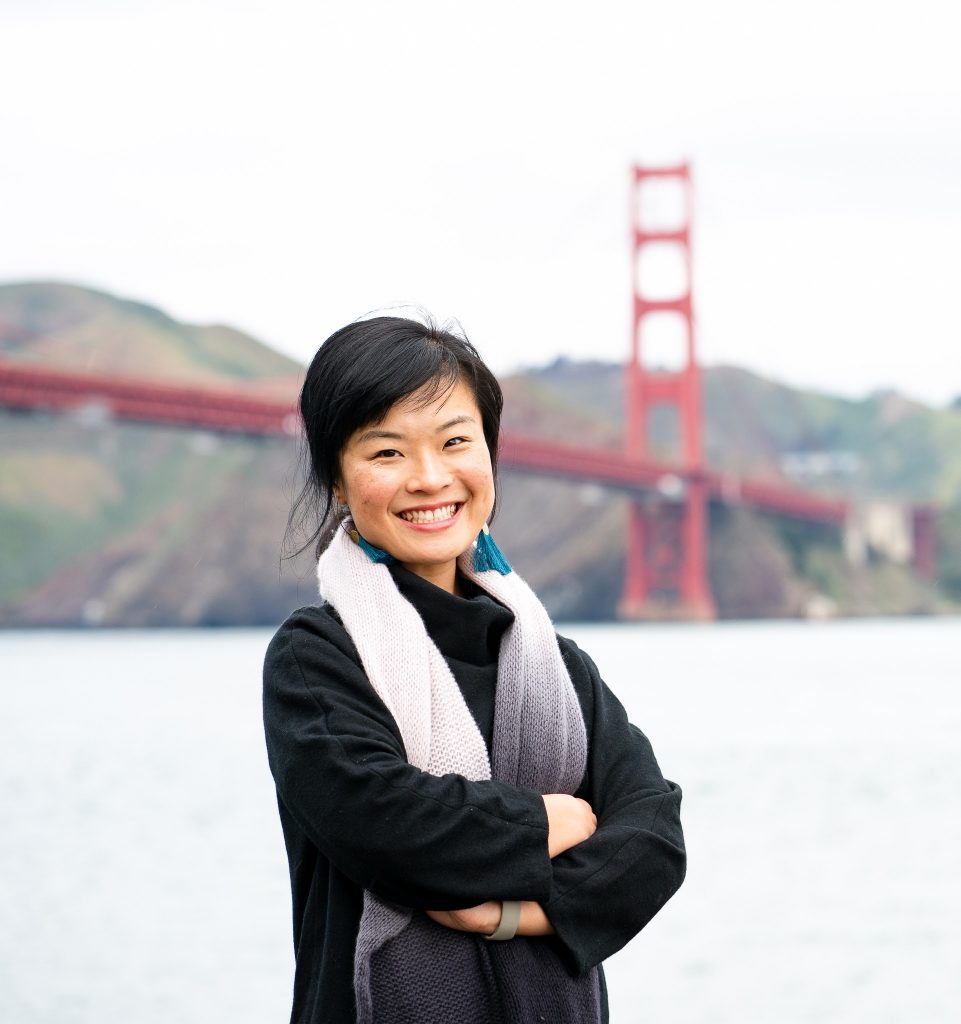 TurtleTree Labs claims to be the world's first cell-based milk company. Lin said that the nutritional profile of cultured milk is identical to dairy milk because it is created with the same cells that are present in cows to produce the milk. "There is some cool stuff that we can do with the cells, for example, we can up-regulate the genes to produce less cholesterol or higher fat content when needed," she said.
A solution for moms: Cell-based breast milk
TurtleTree Labs is able to create all mammalian milk, including human breast milk, which will potentially disrupt the infant formula industry. Lin believes that the demand for this type of milk is high. Many people are aware that breastfeeding is important, as breast milk has the best nutrients for babies, but many mothers cannot breastfeed for various reasons, and they sometimes turn to wet nurses. However, this practice carries risks, because recipients cannot ensure milk quality, which depends on the donor's health condition and diet.
"Formula milk companies are trying to recreate breast milk using bovine powder and other formulations, while we produce something that is biologically identical to human breast milk nutritionally. And you can rest assured that there's a certain level of quality, especially since we'll be partnering with dairy infant nutrition companies," Lin added.
The firm believes that this is a sustainable method of sourcing milk. In developing their cell-based milk, TurtleTree Labs works with Singapore's Agency for Science, Technology, and Research (A*STAR) and the National University of Singapore. With these entities' support, the startup is building large-scale bioreactors to produce milk in large quantities in the future. The company has been able to create milk in their lab. For the next 16 to 18 months, they will be focusing on scaling production. The firm has 20 full-time team members who are mostly scientists working on this round the clock to facilitate production.
In the long run, TurtleTree Labs wants to be the biggest dairy company in the world that doesn't make dairy itself. The firm will maintain ownership of its proprietary technology and eventually lease out their process of creating milk to companies like Nestlé or Danone. The company is currently discussing potential partnerships with major infant nutrition brands, according to Lin. TurtleTree's principal revenue streams include licensing, consulting, and royalties. "Our business model is where we help existing companies or conglomerates using our method, therefore we can keep our capital expenditure low and we'll become a knowledge-based company," she said.
TurtleTree Labs raised pre-seed funding in January, in a round led by Lever VC with participation from venture capital fund K2 Global and asset management firm KBW Ventures. The company will close its seed funding round soon, and it wants to build a pilot plant in Singapore this year that showcases technologies related to cell biology. The firm is currently working with the FDA for a license and the target launch date for its lab-grown milk is in 2021.
"With this demo plant, we'll be able to invite dairy companies and manufacturers to see what the future of milk looks like. We'll also start consultation projects to help them understand our current process and how we can help them to slowly migrate to our method of sourcing milk," Lin said.
This article is part of KrASIA's "Startup Stories" series, where the writers of KrASIA speak with founders of tech companies in South and Southeast Asia.