Headline Asia recently invested in Japanese challenger bank Nudge as a lead investor in its latest financing round. Having led Headline Asia's investment into Nudge, Jonathan M. Hayashi, special associate at Headline Asia, recently had the pleasure of chatting with Takashi Okita, the CEO of Nudge, regarding his fascinating entrepreneurial past. Okita is also a chairperson for the Fintech Association of Japan, and prior to founding Nudge in 2020, he was CEO of SBI Ripple Asia, the joint venture between Japanese fintech giant SBI and Ripple, a global leader of distributed financial technology.
Before that, he led VeriTrans Inc., a leading online payment solution provider in Japan as co-founder and CEO. He was also one of the youngest CEOs of a public company on the JASDAQ and the Hong Kong Stock Exchange, as well as a former board member of multiple unicorns, including Ripple and Tokopedia. In 2014, he was named one of "100 people to change Japan" by Nikkei Business. Currently, he serves the Japanese government as a committee member on a number of tech councils.
This interview was conducted by Jonathan M. Hayashi and translated from Japanese. It has been edited for brevity and clarity.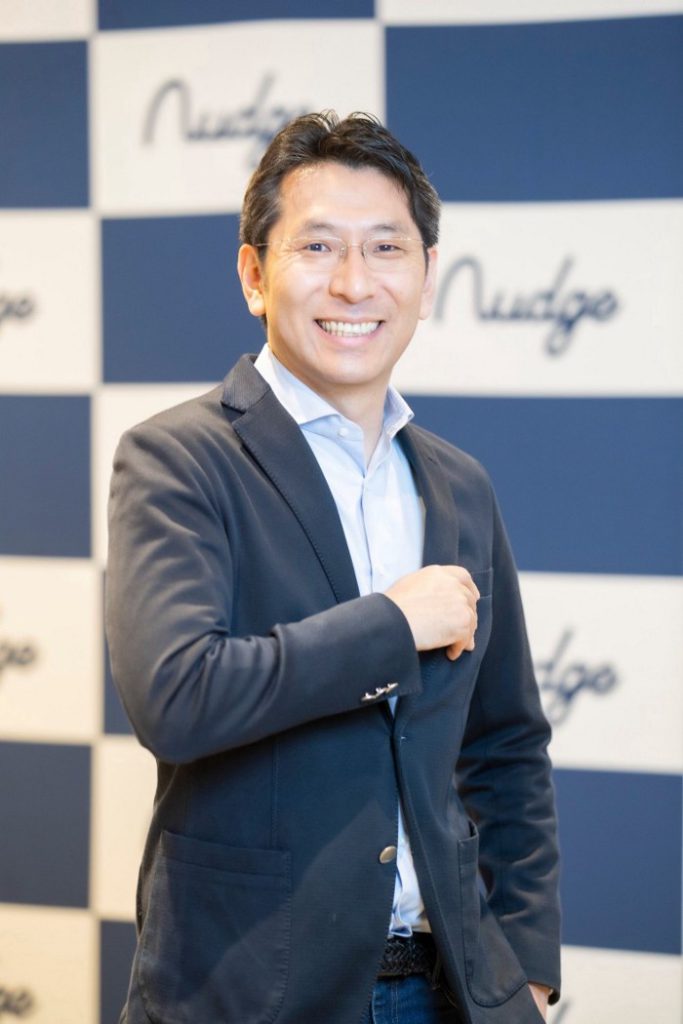 Jonathan M. Hayashi (JH): It's hard to imagine what you were like when you were younger, as we met you after you've already become a mature serial entrepreneur. Was being young an advantage or disadvantage back then?
Takashi Okita (TO): Disadvantage, for sure. Especially for the finance industry, seniority really mattered. However, I noticed that the attitude changed as soon as they realized I had something that could be game changing. That would be the internet. And I think that applies nowadays too. If you know a game-changing technology well, people will respect you and work with you, no matter how young you are.
JH: That's great news for many young entrepreneurs, but back then, you couldn't have been the only young person to fall in love with the internet. What made VeriTrans stand out?
TO: I have to admit, timing was super important. I was lucky enough to be one of the first movers in online payment. And when competition became more and more intense, I think VeriTrans stood out because we were highly merchant-centric and end-user-centric, instead of founder-centric or innovation-centric.
When the internet became more and more accessible, many founders and technology providers started to think about all kinds of innovative services the internet could make possible, but they forgot to check what kinds of services their customers and users really wanted. For example, instead of providing an e-wallet or issuing e-money, which are great ideas but way too ahead of their time, we provided online credit and debit card processing services, which were what the merchants and users back then preferred to use.
JH: One of the very first lessons that every accelerator or startup book will teach you is to start with the problem and then find a solution, not the other way around. That's a valuable lesson for the process of going from 0 to 1. What was the biggest lesson you learned going from 1 to 100?
TO: I made sure the company could handle high growth of transaction volume without increasing headcount too much. To achieve this, not only did we try to automate many of the tasks that our employees needed to handle, but also, we helped our partners automate work as well. We also established many standard protocols for the entire industry to follow.
JH: While there are more serial entrepreneurs in US, China, and India, not many successful entrepreneurs in Japan return the startup world to start over. Why do you think that is?
TO: This is a sensitive question to answer. When I was CEO of VeriTrans, it was listed in Japan for seven years and Hong Kong for two years.
JH: And you were the youngest CEO on JASDAQ.
TO: (Laughs) Yes, I was the youngest. Actually I was also one of the youngest CEOs on the Hong Kong Stock Exchange too.
And I have to say the Tokyo Stock Exchange and Japanese stock investors are not putting as much pressure on the founders and management team as the ones in other countries, such as the US. It's relatively comfortable to stay on the management team of a public company in Japan—I'm not sure if "comfortable" is the best word here though.
JH: Why did you start another entrepreneurial journey?
TO: There's really nothing much to say about it. It's just what I wanted. I wanted to have another adventure. I wanted another challenge.
JH: We met at SBI, where I was a venture capitalist in SBI Investment and you were CEO of SBI Ripple Asia, which is the joint venture between SBI and Ripple.
TO: Yes, I left VeriTrans and wanted to start something from scratch. But Kitao-san, CEO of SBI Group, approached me and told me about the plan for SBI Ripple Asia. I had been interested in blockchain technology and cryptocurrency all along, and SBI was one of the early backers of VeriTrans, so I decided to join as the founder and CEO of SBI Ripple Asia.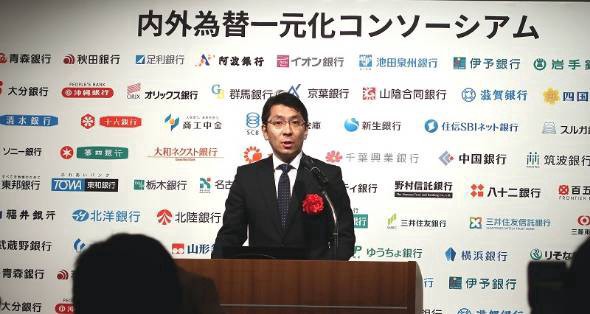 JH: Why did you leave SBI Ripple Asia and found Nudge?
TO: When I was CEO of SBI Ripple Asia, which provides innovative fintech solutions to financial institutions, I had talked to almost all of the top management of the banks and other financial-service companies in Japan. I figured out that many of them did not want to change or adopt new market trends.
JH: Wow. That's quite a statement! Is this off the record? Should we take this out?
TO: No, keep it in there. I truly think that many incumbent financial institutions still don't realize the power balance is shifting, and that they don't have the absolute power over their customers like before.
So, I thought to myself, instead of putting the best weapon into the hands of the people who don't want to fight, I should use these weapons myself.
JH: As a serial entrepreneur, what do you think your advantages are?
TO: My answer might not apply to all serial entrepreneurs, but I think I have two advantages due to my previous entrepreneurial experience. First, I know the regulator and the big players in my industry. When I use the word "know," I don't just mean I know their faces and their names, I also mean I know how they think. I know what they like, what they don't like, what they will encourage, and what they will prohibit.
Secondly, I have experienced the public markets in Japan and Hong Kong as a CEO. I founded a payment business in Indonesia, which was acquired by Gojek and later on became the financial service arm of Gojek. I've been on the board of Tokopedia, and helped them build their strategy as well as their business model. I was also on the board of Ripple. Not only do I know how to build a business at different stages, I also know how to communicate with investors at different stages, from venture capitalists to individual investors all over the world in the stock markets. That's an advantage I've built over the years.
This article was authored by Jonathan M. Hayashi, senior associate at Headline Asia. It is reposted here with permission from Headline Asia.