Before joining on-demand cleaning service platform BeNeat, Emily, who did not want to disclose her real name, was working as a cleaner for a rental apartment that targeted tourists for three years. When COVID-19 hit, she lost her job and means of livelihood.
She chanced upon an ad for BeNeat, an online job platform that provides home cleaning and massage services in Thailand. Lured by the income and flexible working arrangements, Emily, who was experiencing financial hardship at that time, decided to give BeNeat a go. After a year of working for the platform, she realized what the job as a freelance care worker entailed.
"I remember one customer who commented about my body and said I looked 'beautiful.' He asked me if I wanted to stay for dinner after I'd finished work," the 53-year-old recalled. "I couldn't reject the customer outright; I was afraid he would not pay me after the cleaning service, or leave bad reviews."
In the end, Emily politely declined the invitation. Still, she was fearful of reprisals from the customer. This was all in a day's work for gig care workers who find themselves susceptible to sexual harassment and abuse at work.
Prone to sexual harassment
As digitalization accelerates around the world, there is a proliferation of tech platforms tapping into the gig workforce, who are defined as independent contractors and freelancers. Popular gig jobs are often available in the on-demand care services sector, which connects gig workers with customers who are in need of personal and domestic care services.
In Thailand, major care service platforms include Seekster, which offers cleaning and maintenance services, massage and wellness service platform Or'ease, and Ayasan Service, an online platform specializing in maid and babysitting services.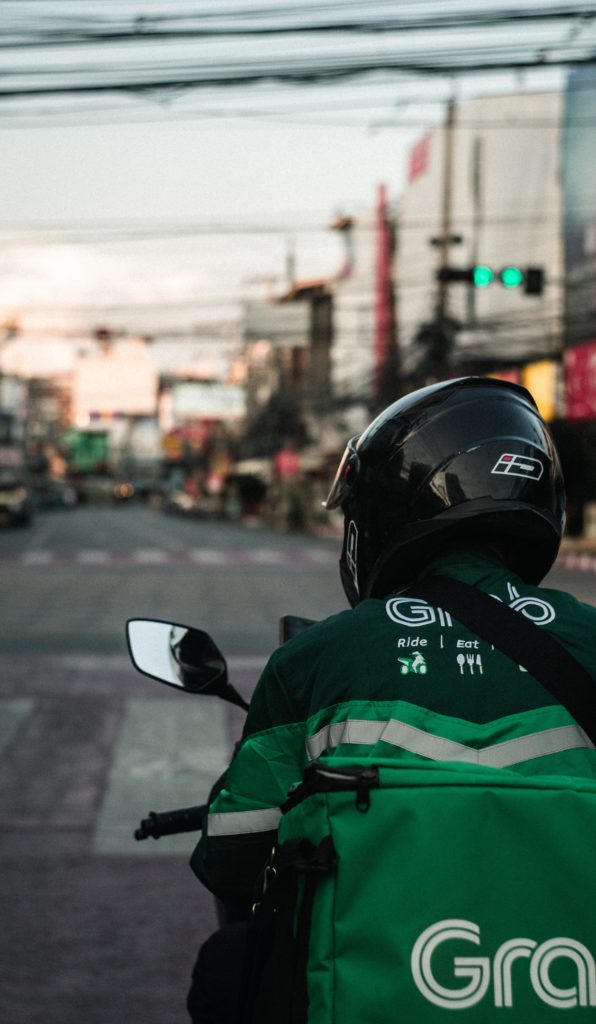 While these online freelancing platforms create new job opportunities for domestic workers, their business models pose a myriad of challenges to their workforce, which range from low wages to poor working conditions.
One major concern is how workers are vulnerable to sexual harassment, Kriangsak Teerakowitkajorn, managing director of the Just Economy and Labor Institute (JELI), a Thai labor rights nonprofit organization, told KrASIA.
"Many of the care workers have to work in private spaces with their customers, who are mostly men," he said. "Sometimes, the men will say and do things to make the care workers feel anxious or uncomfortable. For example, they'll make comments about the workers' appearance, invite them to stay in the room together, or even ask the worker to change their clothes."
According to a recent report on gig work in Thailand's care economy by JELI, in collaboration with two grassroots organizations (Empower and MAP Foundation), care labor platforms expose women workers to the risk of gender-based violence, and have policies that do not consider the needs of female workers.
This is due to how the platforms are designed. One example is a one-sided review system, which is a common feature on care labor platforms. For instance, on BeNeat, only customers are allowed to review the performance of workers—workers are unable to rate their customers.
Another is the lack of customer data, as users do not need to submit their ID card details or other personal information upon registration. Hence, gig workers are not able to vet their clients.
By contrast, when freelancing caregivers sign up with these online platforms, they have to fill out sensitive personal data. In the case of Ayasan Service, information on their workers such as date of birth, height, weight, and marital status are publicly displayed on their website.
"Some platforms, including those offering massage services, reveal personal details of their therapists such as their age, body dimensions, and photos, which are unnecessary. This may put their workers in an unfavorable position as most of their customers are men," Kriangsak said.
Working towards change
In the wake of complaints from their workers, gig platforms have stepped up efforts to strengthen workplace safety, such as the establishment of anti-sexual harassment policies. At the same time, major platforms like BeNeat and Seekster have set up communication channels including in-app chat boxes and hotlines to allow their workers to report issues encountered on their job assignments.
Nevertheless, these measures might not be effective. Hotlines are "useless" and often do not lead to action, said Kriangsak. Some workers are also unable to use these feedback channels and reach out due to low literacy skills, said Chonthita Neab Kraisrikul, JELI's information management officer.
Victims of abuse and sexual misconduct might also be reluctant to speak up for fear of retaliation or that the platform might side with the customers. "I do not want to 'upset' the platforms, especially when we can be easily replaced by other workers," said Pa, a gig worker who spoke to KrASIA.
In Thailand, sexual harassment remains deeply embedded in society where many women are reluctant to report their experiences as sexual abuse is downplayed in society, according to a 2021 joint report by International Labor Organization (ILO) and UN Women.
This is exacerbated by the fact that there is little protection for gig workers in Thailand as they are not covered under the country's Labor Relations Act of 1975 (LRA). Gig workers do not have access to fundamental benefits and labor protection such as minimum wage, paid leave, or social security. This is due to a lack of regulatory clarity on their employment status, according to recent research by Thailand's National Labor Research Center.
In the absence of a regulatory framework for Thailand's gig economy, some workers are taking matters into their own hands: Some have formed online chat groups to warn fellow workers of difficult customers.
"For now, we can only refer to reviews to help us vet our customers. We'll be extra careful when it comes to clients who mostly give poor reviews of between two and three stars out of five," Pa explained.
Meanwhile, nonprofit organizations such as JELI are continuing their work to improve the rights of freelance care workers and raise awareness of the challenges they face, however difficult it may seem. "Even though we try to support them by organizing social meetings for workers to connect with each other, it is still hard for them to come together," said Kriangsak. "One reason is that many of these workers are transient. This makes it even more challenging to gather them for collective bargaining."
Collective bargaining gives gig workers a voice by letting them negotiate with gig economy companies on workplace-related issues ranging from working hours to discrimination and harassment.
As the global gig economy grows, care service platforms need to rethink their approach to the gig workforce, said Kriangsak. In particular, they need to operate in new ways that can address the challenges faced by their predominantly-female workforce.
"For example, they should take the responsibility to communicate and negotiate with the customers directly," said Emily. "This will make our job easier and safer."