Web3 is revolutionizing the financial services industry. Known as the third iteration of the Internet, Web3 is the next stage in the evolution of the web and distributed ledger technologies such as blockchain.
To keep pace with the development of the Web3 space, financial institutions are making huge investments in blockchain-based technologies. One such bank is OCBC, which is leveraging such emerging technologies to fuel growth.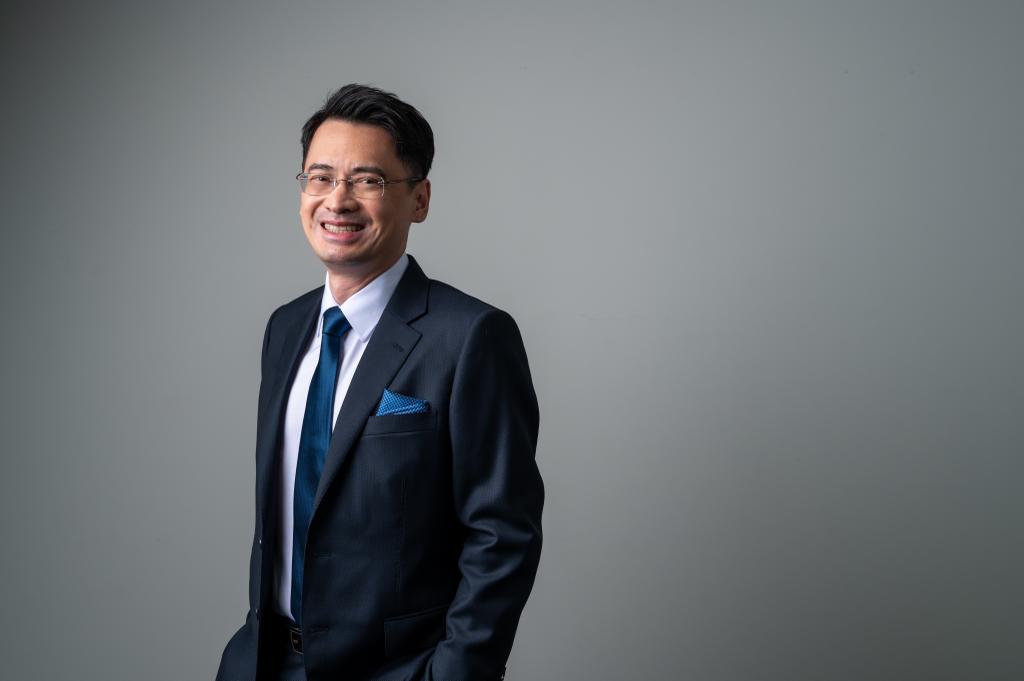 Peter Koh, OCBC's head of group technology architecture, said the bank is capitalizing on Web3 technologies to create new products and services.
"Blockchain has the potential to transform the finance sector by bringing down costs. It can also result in faster execution, improved transparency, and auditable operations. This in turn creates more secure and innovative financial products," he said.
Driving future growth 
The Web3 paradigm shift has also introduced new growth drivers to OCBC, such as artificial intelligence (AI). "From the analytical insights derived from AI machine learning, we have been able to boost revenue growth," Koh said.
Leveraging Web3 technologies, the bank is carrying out trials on real-world use cases, such as cross-border payments, purpose-bound money, metaverse, document verification, and digital identity.
"Additionally, ownership of any asset, including stocks, bonds, real estate, and cash, can be tokenized and represented on a blockchain, creating whole new asset categories such as NFT and asset securitization. These assets can then be traded directly between individuals, democratizing access to financial markets," he said.
To seize new business opportunities in Web3, OCBC developed partnerships with a myriad of fintech companies. In April 2022, the bank partnered with MetaVerse Green Exchange (MVGX), a digital green exchange licensed and regulated by the Monetary Authority of Singapore (MAS), to develop green financing solutions that aim to accelerate a company's journey to carbon neutrality.
Also, in August this year, OCBC's Lion Global Investors collaborated with one of Asia's leading private market exchanges, ADDX, to launch a cash management tool—ADDX Earn—that allows investors with excess funds in their e-wallets to earn interest.
Web3: Technological innovations
To keep pace with the latest developments in the Web3 ecosystem, OCBC continues to push the boundaries of innovation in its banking operations, such as those in application development and infrastructure.
A prime example is the recent upgrade of the bank's blockchain infrastructure. OCBC successfully completed two proofs-of-concept to use blockchain for document verification and trade matching among OCBC entities.
Another infrastructure enhancement carried out by the bank is an enterprise blockchain platform that can scale the development and deployment of blockchain-based applications across the group.
"We created a blockchain enabler that is used internally to fast-track the development of blockchain-based products and services for our consumers," Koh added.
OCBC is also exploring to tap Web3 and revolutionize digital banking by developing new technological tools to enhance the customer experience. For example, to better serve its customers online, OCBC is building a virtual branch that will allow its clients to access its online financial services with an immersive experience.
The bank is also experimenting with augmented reality (AR) technologies to boost customer engagement. For example, there is an AR feature within the OCBC mobile app that overlays product features and promotions to facilitate an immersive customer experience. Another customer-centric AR use case is a car loan calculator, which allows OCBC customers to virtually adjust loan periods and interest rates and visualize payment terms.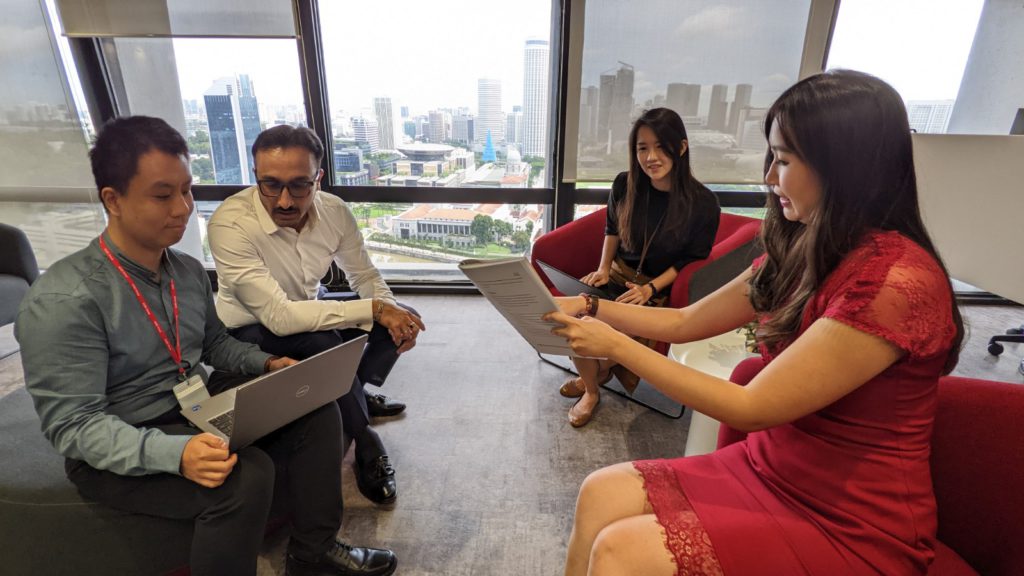 Web3 talent hub
OCBC's foray into Web3 means that having a ready pool of blockchain-based talent is critical to the bank's growth trajectory. This would explain why the Singaporean bank has devoted much effort to the recruitment of Web3 talent. The bank has also designed customized learning pathways at the workplace to help its employees learn Web3-relevant skills and knowledge.
One such ambitious initiative is a job rotation program, which allows OCBC employees to gain exposure to blockchain concepts and technologies. "For example, we have an employee who started off as a mobile developer and later upskilled in microservices development. About a year ago, he was redeployed to work on blockchain, and is very happy with this latest challenge," Koh revealed.
Another promising Web3 talent initiative is the OCBC Future Smart Program, one of the most ambitious digital transformation initiatives by a Singaporean bank. Ten certification pathways have been designed to help OCBC employees develop future-proof skills, including those in Web3. "We have identified key technology skills that the bank needs for in-house vacancies, such as developers and scrum masters. To this end, we are working in partnership with Pluralsight to offer online training to our employees," Koh said.
To build a sustainable pipeline of qualified AI professionals to address the bank's digital skills gaps, OCBC is also providing postgraduate AI scholarships to high-caliber students.
Notably, OCBC's technology architecture division is going on a Web3 hiring journey. Since 2021, the department has increased its headcount by three-fold across its core markets in the region. "We have been hiring people with unique skill sets from diverse backgrounds. One very interesting hire we made was a technology architect who is highly skilled as a coder. In fact, his coding skills are recognized by the open source community, and he is an Arctic code vault contributor," Koh revealed.
Pros and cons
Despite the huge potential of Web3, there are significant challenges in the space.
"There is a duality to Web3. With anonymized identity (privacy) and freedom of expression on the Internet, things can easily be taken out of context and go south quickly. Certain ecosystems may also be manipulated for the gains of a few bad actors—for example, hyping up certain tokens and then dumping them. Hence, our customers and our employees must be educated and cognizant of the risks and pitfalls of Web3," Koh cautioned.
Nevertheless, he affirmed that the bank will continue to ramp up investment in both blockchain-based technologies and human capital. "Ultimately, we want to operate as efficiently as new technologies allow, and leverage digital innovations to deliver a superior customer experience."
This article was produced in partnership with OCBC Bank Singapore.