Singapore-based foodtech startup Next Gen Foods is expanding its alternative protein business to the United States, backed by USD 100 million in fresh capital. The Series A financing is from Indonesia's Alpha JWC Ventures, Singapore's global investment fund EDBI, and the UK-based MPL Ventures. This takes Next Gen Foods' total raised capital to USD 130 million since its inception in 2020.
With the company's nine-figure raise, Next Gen Foods is on track for an expansive expansion. More broadly, Singapore may be emerging as a foodtech hub in Southeast Asia. Other investments have gone to startups in the city-state that are attempting to introduce new forms of ingredients into our diets. Shiok Meats, which cultivates shrimp, lobster, and crab meat from harvested cells, has raised over USD 30 million since 2019. TurtleTree Labs, a startup that makes milk from harvested cells, has collected nearly USD 40 million from investors in the past three years.
While Next Gen Foods offers a different type of product entirely—one that is plant-based rather than true meat—it is shaping Singapore's foodtech sector by cementing a global presence. What are some of the factors that explain the rapid rise of Next Gen Foods?
Michal Klar, general partner of Better Bite Ventures, a venture capital fund that cuts checks for early-stage alternative protein startups in the Asia Pacific, said that the trifecta that leads to success in this sector involves taste, price, and convenience.
"To win, alt protein companies should focus on developing the best-tasting products, then make them accessible and easy for consumers to find. It is especially important in Asia, where consumers across various markets have their own favorite ways to prepare proteins, and they are quite price-conscious," Klar told KrASIA.
Better Bite Ventures is one of Next Gen Foods' early investors. Klar pointed to the founding team's experience as the most attractive point. Timo Recker, one of the co-founders of Next Gen Foods, had previously launched and sold Like Meat, a plant-based startup in Europe. "It was the first time in our young industry that a founder who already made his exit started another plant-based meat company," Klar said.
Meanwhile, Andre Menezes, Recker's co-founder, has extensive food industry experience and was responsible for Impossible Foods' distribution in Singapore.
Together, Recker and Menezes are approaching a corner of foodtech that had previously garnered less attention than, say, the vegan "beef" patties of Beyond Meat and Impossible Foods. "Next Gen Foods is addressing chicken, which is the largest meat category globally. It also uses an asset-light approach, where the company partners with an experienced third party in the Netherlands for manufacturing. This way, it can scale very quickly," Klar explained.
Chicken… or "chicken"
Next Gen Foods was founded in October 2020. KrASIA spoke to the company's chief operations officer, Alex Ward, who pointed to the usual reasons for consumers to include Tindle, Next Gen's plant-based chicken, in their diet. He named factors like animal agriculture's impact on climate change. "More investors are looking at companies like ours because we are committed to removing animals from the food system and our business model has scalability potential," Ward said.
Alt proteins are no longer a novelty, and some consumers are indeed experimenting with replacing the beef, pork, and chicken on their plates. A Bloomberg Intelligence report released last August has projected the global market for plant-based foods to grow 500% to USD 162 billion by 2030. In the United States specifically, up to 65% of Americans have consumed plant-based alternatives over the past year, according to a report by the International Food Information Council.
The shift isn't merely the result of supporting a feel-good cause. It's also shaped as a lifestyle choice. Major fast food chains are offering meatless alternatives on their menus in the US: KFC recently launched Beyond Fried Chicken at its restaurants, while Pizza Hut is offering a meat-free pepperoni pizza at over 70 stores. Next Gen Foods believes that Tindle has a place in these changes too.
While the people behind Beyond and Impossible have gone to great lengths to indicate that they are not trying to "replace meat," Next Gen Foods is taking a more aggressive stance. "Our target consumers are not vegans and vegetarians. We've designed Tindle to be suitable for them. But to have the environmental impact that we intend, we are targeting meat eaters who are more conscious about health and sustainability," Ward said.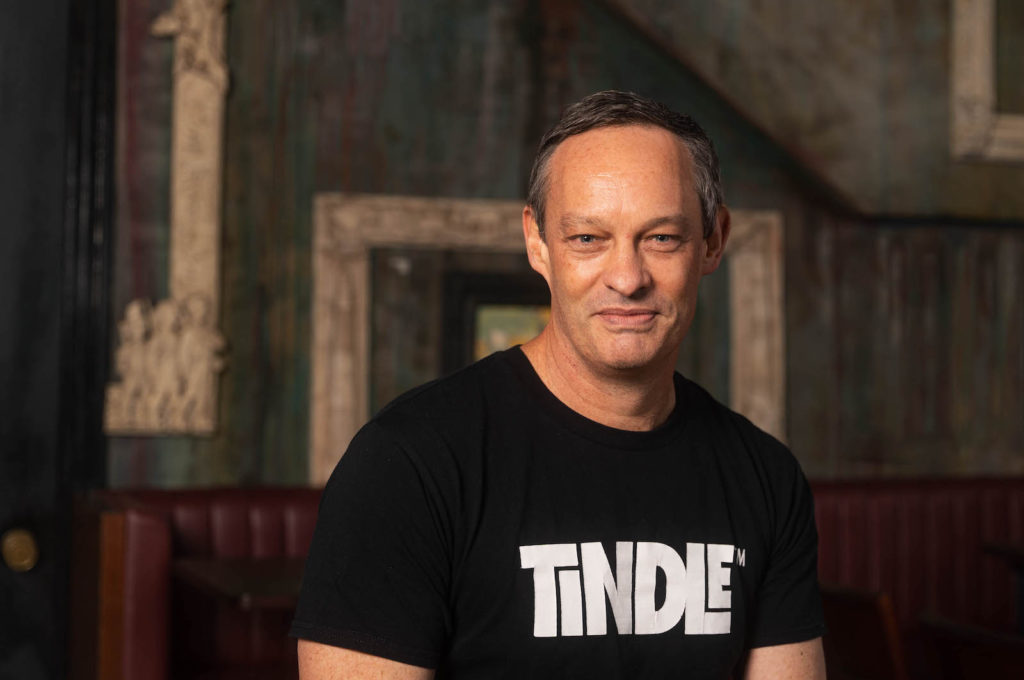 Just like the real thing?
When it comes to food, taste comes first whether it was grown from the ground, cleaved off a carcass, made in a lab, or processed to resemble ingredients that most of us grew up with.
Because of hefty R&D costs and a complex manufacturing process, Tindle is priced at a premium. Chicken burgers sold at Three Buns Singapore that use Tindle patties cost SGD 16–25 (USD 13.50–19), comparable to items on the same menu that use real chicken. But customers say it tastes like the real deal, and chefs have indicated that Tindle "mimics the flavor and texture of chicken," Ward said—an impressive feat considering its ingredients are texturized soy, wheat gluten, sunflower oil, and oat fiber.
In the US, Tindle is now being offered at restaurants in major cities including San Francisco, Los Angeles, Napa, New York, Miami, and Philadelphia. This will add to the brand's existing network of over 200 restaurants around the world, located in Singapore, Hong Kong, Dubai, Amsterdam, and more. The startup is also looking to increase its brand distribution to all 50 US states later this year.
"We're moving into North America now because it is currently the biggest market for alternative protein. Based on research, we estimate the sector to grow by 9% to 10% year-on-year," Ward said.
Next Gen's next steps
By any measure, Next Gen Foods' USD 100 million funding is significant. Beyond Meat managed to raise USD 122 million over 12 funding rounds spread over ten years. Impossible Foods received a USD 500 million check in November 2021, a decade after its founding. Next Gen Foods' investors have leapt ahead to cut a nine-figure check for a company that has been in operation for less than two years.
The company is likely benefitting from the experience of other brands that came before it, layered on top of the founders' own experience.
Impossible Foods made its name by focusing on distribution to food and beverage establishments starting in 2016, and only placed its products on supermarket shelves three years later, followed by its own sales portal launching in 2020. For now, Next Gen Foods is following the first step in that trajectory, and Ward didn't rule out the possibility of selling Tindle in retail settings once plant-based chicken gains sufficient recognition.
To reach that point, Ward pointed to economies of scale to bring down Tindle's price. "As we scale, production becomes more efficient, and the cost of raw materials will decrease due to higher volume. Hopefully, we can bring the price down to make it more accessible. We believe that in order to make an impact, we have to be available and affordable," he said.
For now, Next Gen Foods is focusing on its R&D efforts in Singapore. Its new R&D center in the city-state, formulated in partnership with Temasek's Asia Sustainable Foods Platform, will begin operations later this year and function as a launchpad for new food-related technologies, applications, and products.