Blue-collar workers in Indonesia are typically employed for manual labor and are paid daily wages. The country had 78.14 million informal workers in February 2021, up from 77.68 million in August 2020, according to the national statistics bureau. However, it can be challenging and time-consuming for workers to find employment opportunities that align with their skill sets. At the same time, companies struggle to find temporary workers with the right skills at the right locations.
This situation inspired two entrepreneurs, Siddharth Kumar and Ardy Satria Hasanuddin, to establish a startup called MyRobin in 2019. MyRobin connects businesses with a pre-screened, on-demand, and flexible workforce, with an aim to provide blue-collar workers with fair access to income and upskilling opportunities. Kumar serves as CEO, while Hasanuddin is CTO.
"When you book a ride through apps like Gojek, you believe that drivers can drive the car and have a license, so you don't screen them yourself. MyRobin works like that. When our business clients need additional staff like packers or movers, they can book them through our app without having to interview them first. The staff can start working on day one," Kumar told KrASIA.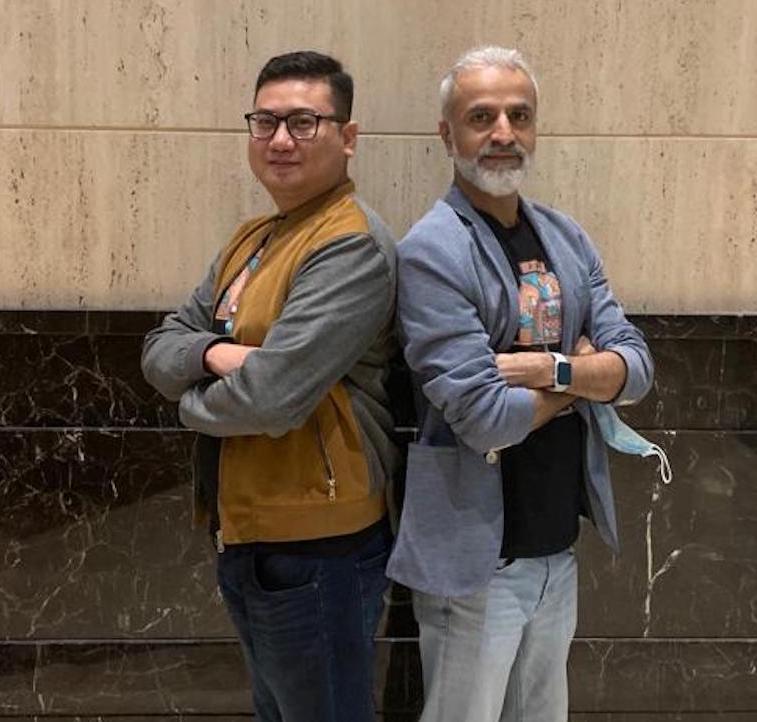 MyRobin's platform removes the administrative burden for enterprises. Workers can sign contracts digitally and fill in their timesheets online. Payments are processed through the platform. MyRobin uses LinkAja to facilitate outlays for workers who don't possess bank accounts, Kumar added.
The startup recruits its pool of workers mainly online. Prospective workers need to install the MyRobin app and register by uploading several documents, including an e-ID card, police-issued certificate of good conduct, and a school diploma. Then, candidates undergo a screening process according to their roles. "For example, movers and packers need to do a color-blind test on the app, so we know if they can do the job or not," said Kumar. In addition, MyRobin runs offline events where candidates can verify their documents and be assessed in person.
MyRobin offers embedded financial services for workers like early wage access, micro insurance, bill payments, and "buy now, pay later" features. "However, we don't offer these services right away. We give them incentives for performance. If you do your work well for two months, you'll be able to access the early wage service, and so forth. These extra benefits improve productivity and retention," Kumar added.
To date, there are 280,000 workers registered on MyRobin. It works with 250 enterprise clients, primarily in logistics, warehousing, and e-commerce. Some notable clients are ShopeeExpress, LazadaExpress, Shipper, and AnterAja. "We also have around 2.7 million people in our communities across different online channels like Facebook, Instagram, and Telegram," said Kumar.
MyRobin doesn't charge fees from the workers who use its app. The company's revenue is mainly from enterprise clients, who pay commission on each work order.
The company also has additional revenue streams from embedded financial services. "We partner with fintech and insurance companies for early wage and micro-insurance services, so we get a referral fee for every transaction," Kumar said.
MyRobin was among the ten finalists of the second Alibaba Cloud x KrASIA Global Startup Accelerator Indonesia Demo Day that was held on December 21.
In 2022, MyRobin will focus on three aspects—growing its community on the platform, expanding to more verticals, and establishing additional strategic partnerships. For instance, the startup is in talks with motorbike maintenance companies. This way, if a worker's vehicle breaks down when they are at work, repairs can happen right away and the bill can be settled by the end of the month. "MyRobin not only helps workers get jobs and steady paychecks but also wants to give peace of mind to workers and their families with our value-added services," said Kumar.