Just six years ago, in 2013, a mobile user in Myanmar had to pay USD 250 for a SIM card—this in a country where the average annual income was less than USD 200. For most people in Myanmar, the internet was a luxury for a select few; at least, that was the case until February 2014, when the Myanmar government granted licenses to two global telecommunications providers, the Qatari Ooredoo and Norway-based Telenor, to develop and operate the country's mobile networks.
And so the digital floodgates were opened. Today, SIM cards can be bought in Myanmar for just USD 1.5 or less, and mobile penetration rates hover at a healthy 105%.
This "development on steroids" is not without its growing pains—the German news site Deutsche Welle likened Myanmar's warp-speed progression to a jump from the "equivalent of the Stone Age to Facebook Live, with very little in between." In a country where people have lived under decades of military dictatorship, isolated from the outside world and lacking any form of independent media, the sudden onslaught of digital content made it difficult for many to distinguish information from misinformation.
A 2018 United Nations report stated that social media played a significant role in the eruption of hatred and violence against the Rohingya people in the country. The internet in Myanmar remains at the mercy of a few bad actors; while digital participation is high, poor digital literacy means that most users spend their time passively scrolling, reading, and sharing while very few actively create and participate. Disinformation is rampant.
"There is a notion among many people in Myanmar that Facebook is the internet," says Jes Kaliebe Petersen, CEO of Phandeeyar, Myanmar's leading tech hub. "Outside the big cities, there are people who have just bought their first smartphone and are just coming to terms with how the internet can be used. We've seen how this has had negative effects—the platform has been weaponized to spread content at an uncontrollable pace."
Online media and journalism aside, the local tech scene is also hampered by what Petersen says is a "lack of local, contextual experiences": "[In the beginning], there weren't many effective use cases, and there was a huge lack of talent to build the technology that was needed. It's hard to change things overnight—you have to take into account generational changes, the education system, even with people from overseas coming back home. There are still tons of unexplored opportunities but there's less supply than demand for tech skills."
Still, there are benefits to entering a digital ecosystem that's essentially a clean slate. For Petersen, who moved to Myanmar in 2016 just as the telco reforms were taking place, it's been an opportunity for everyone involved—entrepreneurs, the government, other stakeholders—to figure out how to create a successful tech landscape together, at times referencing the trajectories of other countries as a blueprint for success.
"Everyone was buying smartphones and it was a very exciting time [in 2016]; the key difference was that [smartphones] were already available elsewhere in Southeast Asia," Petersen said. "By looking at what had succeeded and failed elsewhere, there was a chance to create something really transformative in Myanmar, by leveraging on best practices—whether deciding how resources are dedicated, how the education system can be improved, how to ensure big companies invest healthily and consistently, or how the government can create good policies for a good tech foundation in Myanmar."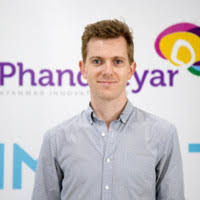 Solutions for everyday Myanmar life
"Tech should be locally led and locally created, with more local context and more Myanmar-based stakeholders in the local scene," says Petersen.
For now, it looks like Myanmar is making strides in the right direction. In all, 65% of Myanmar's labor force works in agriculture, which also accounts for 60% of the country's GDP, so it's no surprise that apps serving local farming needs like Tun Yat, Green Way, Golden Paddy, and Htwat Toe are making waves in the local tech scene. These startups help local farmers rent vehicles and equipment, connect with local agronomists to solve farming woes, and even provide crucial information like weather forecasts and daily commodity prices.
Digital financial services are also popular—Wave Money, which operates the largest financial services network in the country, moved more than USD 1.3 billion in remittances in 2018, which roughly translates to about 2% of Myanmar's entire GDP. To put its success in perspective: the company has only been in operation for three years. Banks are also getting in on the action, with KBZ, the largest bank in Myanmar, launching its own digital service.
Smaller startups such as Motherfinance are also digitizing the loan process and giving people access to loans on reasonable terms in an easier and more accessible manner. Other than these two industries, education, job creation, as well as entertainment and media startups are also on the rise.
One unique niche market that's emerging in the country caters to e-commerce activity that happens mostly on Facebook. "We see a lot of small independent e-commerce stores promoting their products on social media," says Petersen. "In doing so, we're seeing new categories created to cater to these e-retailers, whether it's helping them deliver in the city or collect payments. It's a really interesting business model."
These digital products are creating a splash locally, but a larger arena awaits if local startups can scale, not only to reach the rest of the country but to become regional changemakers.
"Myanmar might be five to seven years behind the rest of the region right now, but it won't take five to seven years to catch up," says Petersen. "We very quickly caught up with digital consumers; we're already seeing how big companies are embracing digital services and in just a couple of years we'll see a massive transformation in how people use technology."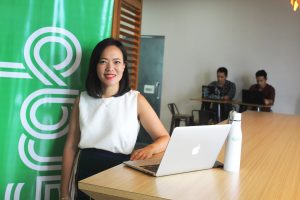 Global solutions for local markets
For regional and global players entering Myanmar's tech scene, being mindful of the gaps in digital literacy has been crucial. Popular ride-hailing app Grab launched its services in Myanmar in 2017–and, very briefly operated alongside Uber in this frontier market. The US firm had launched in Myanmar a few months prior, but in 2018 sold its assets in Southeast Asia to Grab. Grab is now the only major international ride-hailing firm in the country. It operates as a fully registered local entity while also making efforts to hyper-localize its features and benefits, taking into account Myanmar's recent transition into the digital era.
"While it is sometimes easier and holds less capital risk to operate a satellite local office with minimal staff and overhead, rooting ourselves in Myanmar means we can help accelerate digital literacy and adoption of technology services when users need it most," says Cindy Toh, country head of Grab Myanmar.
Grab Myanmar currently consists of 99% local talent, which includes a leadership team that is largely comprised of repatriates "who wish to see Myanmar progress and prosper."
To support the country's specific market needs, Grab in Myanmar offers face-to-face registration and training for drivers instead of the online applications that it employs in other markets. It also offers regular training sessions for drivers where they learn about road safety, first aid skills, and even human trafficking awareness, and the company has also helped thousands of driver-partners sign up for their first bank account with CB bBank, through which they can easily cash out their earnings.
The Partner Care team in Myanmar, which is a particular point of pride for Toh, not only helps drivers with vehicle inspections and licensing; they're also a repertory of customer service tips and even help troubleshoot issues with phone software when needed.
For customers, the registration process on the app has been simplified in Myanmar, and there's a GrabTaxiCall service through which non-smartphone users, senior citizens, and other people who face difficulties hailing taxis on the street can enjoy Grab's fixed fares and safety features via a phone booking service.
Other than a promise to invest USD 100 million in Myanmar over three years until the end of 2019, Grab has also partnered with Phandeeyar and Impact Hub Yangon's programs to help facilitate knowledge sharing through forums and informal meetings. These stakeholders also provide different forms of sponsorship to local startups and enterprises. In 2018, Grab hosted Myanmar's first ever Mapathon with Phandeeyar and OneMap Myanmar; through the initiative, more than 100 participants took to the streets of 12 townships in Yangon and charted an impressive 1 million locations that were previously unmapped online.
What lies ahead for Myanmar
Petersen notes that, compared to 2016 when the country's tech scene was still in its infancy, there's slightly more interest in Myanmar startups from venture capital firms looking to invest in the region, but it's an untapped market compared to Indonesia, Vietnam, or Malaysia. Still, the opportunities are there for those who are open to exploring a different risk profile.
"If you're an angel investor or VC looking to build a profile, now is a good time—there are a growing number of early stage startups that are worth investing in," he says.
New government regulations have also made it easier for businesses to operate. The new Myanmar Company Act, introduced by the Directorate of Investment and Company Administration (DICA) in 2018, allows businesses to register themselves online and provides perimeters for starting and maintaining their operations.
However, the barriers are still high for startups looking to enter tightly regulated industries like banking. "There's still a bit of disconnect between ministries and the private sector—anything that requires licensing requires a lot of patience, so we tend to work with startups that don't require them," says Petersen. "Young entrepreneurs don't want to spend their time running around getting stamps and doing paperwork. So we try to work with them so that they can do as much as they want to do without going through these processes."
Change in government regulations and policies are par for the course when it comes to shaping a tech-friendly ecosystem, and stakeholders like Phandeeyar and Grab are in constant dialogue with the powers that be to drive transformation.
For Grab, it is critical that companies and the government partner to build shared solutions that are collaborative—better connected public structures, improved digital education for the people, smarter technology to harness data, and seamless payment systems. Toh notes that while some of these solutions may mean that Grab loses customers to public services, it will also create new users who have never been part of the ecosystem.
"When the platform is made inclusive, it creates a vibrantly competitive environment and this in itself will spur innovation and provide choices to consumers. By deliberately keeping the market open and contestable, even as a dominant player, we would be able to continue pushing boundaries," she says.
Petersen concurs that there is a need to encourage risk-taking and challenge the way things are done. "Granted, there are still cultural barriers to overcome and most people in Myanmar are not digital natives. Hopefully, we'll see more of that business-friendly sentiment once the industry grows and matures."
For the time being, Petersen has two items on his government wishlist for the tech scene: make trans-border investments easier and introduce tax holidays for early-stage startups.
"There was a recent debate where one of the ministers talked about how with so many people building startups, the government should tax them more, but this isn't the right way to go about it. Tax holidays are a good way to build loyalty in startups that are investing a lot in building their business. It's a win for the government later on as well as you can tax them when they grow bigger. The basic principle, however, is to help them grow big first."
Phandeeyar itself is spearheading innovation in Myanmar's tech scene through its Accelerator Program as well as its Yangon chapter of the Founder's Institute, training up and coming entrepreneurs, helping tech talent build the necessary skills, and investing in local tech startups. Since 2016, it has committed USD 330,000 in pre-seed investment to 16 startups in Myanmar, though these companies are incorporated in Singapore to protect intellectual property and make them safer for investors. These companies include mmTutors, a tutoring platform; RecyGlo, an innovative recycling solution; and Shwe Bite, which partners with homemakers to deliver home-cooked meals.
The tech hub also runs a social impact program, through which it advocates for a better, safer landscape, helps build digital literacy, and teaches people how to protect their data and privacy.
Unlike other countries, digital rights and civic peacekeeping initiatives are part and parcel of the tech scene in Myanmar.
Phandeeyar is also part of the annual Digital Rights Forum, which gave birth to Myanmar's #DigitalRightsMM movement, but Petersen believes that the onus remains on Facebook and other big companies to take a stand and govern how people communicate online.''We haven't seen any real, scalable effort from [these companies] to curb this spread yet. If a tense situation, whether political or ethnic, happens again, Facebook doesn't have the resources onboard to counter these effects."
Still, digital democracy is alive and here to stay in Myanmar. "I previously launched a social network startup in Afghanistan," says Petersen. "While it was a completely different environment, one learning that I've applied here in Myanmar is that as long as you create a strong foundation for digital services, people will find creative ways to use them. Both in good and bad ways, yes, but what's important is to provide the resources and tools so that others can go on to create amazing things. Our work is similar, we provide the framework so people can be creative and run freely with their ideas."