"Why should they join you instead of Alibaba, Traveloka or Grab?"
That's one of the questions LI Jianggan, Founder and CEO, Momentum Works, has to answer when looking for the right people to start new ventures.
Founded in 2016, Momentum Works is a Singapore-based venture builder company, and also invests in and consults for companies exploring new markets.
The so-called venture builder, is also known as startup foundry or startup studio, aims to build several companies in succession, sharing their resources and giving their support to the companies they help build on the basis of mostly internal ideas.
So far, Momentum Works has built three companies and invested in five. While Li and his team look at a number of industries, he believes that there is still a lot of room for growth within e-commerce and fintech in Asia.
Though not structured as a fund, Li's firm puts down between US$200,000 to US$700,000 for each project they undertake. As for its portfolio, at the moment, they are only able to disclose one company – HalalNode, a platform for halal-certified food and ingredients – and will share more once Momentum Works completes Series A funding for the various subsidiaries.
Their investment or building philosophy revolves around a loose guideline:
"infrastructure is just ready or will be ready in the next six to 18 months; competition is based on execution rather than capital dump, and it is easy to defend the business model once you build it up".
One prominent example of a venture builder would be Berlin-based Rocket Internet, a company Li worked for previously, having led Easy Taxi in Asia and Foodpanda as a Managing Director. Some of Rocket Internet's portfolio in Asia include Fashion e-commerce marketplace Zalora and the now Alibaba-owned e-commerce marketplace Lazada.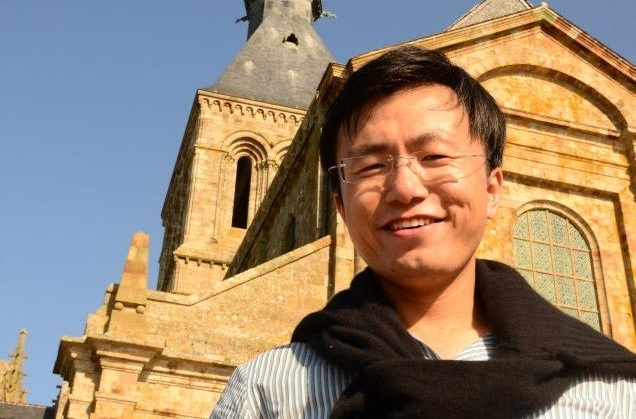 Finding the right people was a challenge for the company initially, he said, managing 30 hires at Momentum Works. While they might have experienced people on board, sometimes, what looks good on paper might not bring in results.
"… not everyone is suitable or motivated about such a business model, and a few experienced hires from corporates turned out to be particularly disastrous," said Li.
"Even people who are normally good, would they still be good in your team setting? People who are taking on CEO responsibilities: would they be able to steer the ship instead of being dependent on you for perpetuity?" he posed.
He added that everyone – from the core team of the venture builder to the CEOs of the ventures they build to the customer service agents – needs to be adequately motivated. It is key to think about the combination of salary, equity and learning that can keep people sufficiently motivated even as they go through difficult times starting a company.
"Rocket Internet didn't keep motivated people for long because they were very stingy with equity – but in a post-Rocket world, what is the right model for every venture has to be decided case by case. I think many venture builders are still exploring," he said.
Like Li, many ex-Rocket Internet executives have also moved on to start their companies. In Asia, examples include property management company GuestReady, fashion e-commerce platform StalkBuyLove.com, and last-minute hotel booking company HotelQuickly.
How has his experience with Rocket Internet and other companies helped him directly with running Momentum Works?
His understanding of scaling a company from nothing to a payroll of hundreds of people and millions in funding has helped him in evaluating risks, said Li. This applies to both operations and investment.
Additionally, he is focused on numbers, logic and execution, something he said is "probably very specific to Rocket Internet and some Chinese Internet companies".
"I have seen a lot of meetings in startups, let alone corporates, where people just go on an endless debate with perspectives, leading to delays in decisions and even indecision. With a focus on numbers and logic, the communications cost goes down significantly," he shared.
Lastly, it is the habit of reflecting and learning from mistakes. While pivoting may be important in running a startup, knowing when to pivot and how to manage a pivot requires expertise, he said.
Li and his team also regularly consult for firms in the e-commerce, fintech and mobile Internet space, including a number from China, India and the Middle East. Additionally, they work with Chinese and Middle Eastern investors to conduct due diligence and other evaluations for them, additionally, they collaborate with corporations to roll out innovation and incubation projects.
Commenting on the influx of Chinese tech and venture capital money into Southeast Asia, Li believes that "it is a good thing for the local ecosystem".
"Because when big money gets invested into the markets, infrastructure is pushed to evolve faster, and talent is developed," Li told KrASIA.
In Southeast Asia, there is no real dominant winner, unlike in China where Tencent and Alibaba have a hand in almost every sector, he said.
Li concluded, "If you would like to compete directly against them, it is not impossible especially from an operations point of view, but it would be pretty hard to convince anyone to give you money to."
Editor: Ben Jiang