Slightly over a year after its shares debuted in Hong Kong, Meituan Dianping has become the third most valuable internet company in China, trailing only after Alibaba and Tencent.
But it wasn't all smooth sailing for China's largest on-demand services provider that offers everything from takeout deliveries to hotel ticketing. Barely three months into its initial public offering (IPO), its shares tumbled to a low of HKD 40.25 (USD 5.10)–a 42% slash from its offer price.
The shares only picked up their momentum after the release of its latest financial report in late August. They hit a record high of HKD 91.15 Thursday, rendering it a market capitalization of HKD 509 billion (USD 65 billion).
Founded in 2010 by serial entrepreneur Wang Xing, Meituan began as a Groupon-like app by offering daily discount deals. Since its merger with Yelp-like Dianping in 2015, Meituan Dianping has grown onto becoming the top online-to-offline services provider. It now offers a wide range of services that include restaurant reservations, express deliveries, hotel and flight bookings. It has also flexed its muscles into ride-hailing, fresh produce sales and bike-sharing.
How did Meituan Dianping manage to salvage its sluggish share prices and achieve its first profit in the second quarter after going public? Here are the four measures it has taken:
1. Manpower cut and smaller pay raises
Meituan has reduced its manpower to save costs.
Sources told 36Kr that Meituan began to lay off employees "in a mass scale" in December, including staffers at the in-store department. According to its financial report, Meituan had 52,396 full-time employees as of June 30,  down from 58,390 by the end of December.
"Meituan made some mistakes in its decision making from 2017 to 2018 by over-expanding some businesses. It had to dismiss redundant manpower and streamline operations," said a former mid-level executive who requested not to be named.
In April 2018, Meituan increased 30% of wages for some product staff and engineers, and 15% for salespersons. But a headhunter told 36Kr that the average percentage for pay raise this year was around 5–10%, despite few still clinching a high 30% raise.
2. Scrapping money-losing businesses
Meituan has also been scaling down unprofitable businesses. It had RMB 58 billion of cash as of June 30, versus Alibaba's RMB 210 billion, companies' financial reports show.
Meituan in April closed five Ella Supermarkets in the eastern Jiangsu province, leaving the two last stores in Beijing. The brand debuted in May 2018 in the Chinese capital as a pilot initiative to sell fresh produce to consumers, and was originally planned to have 20 locations across China by the end of last year.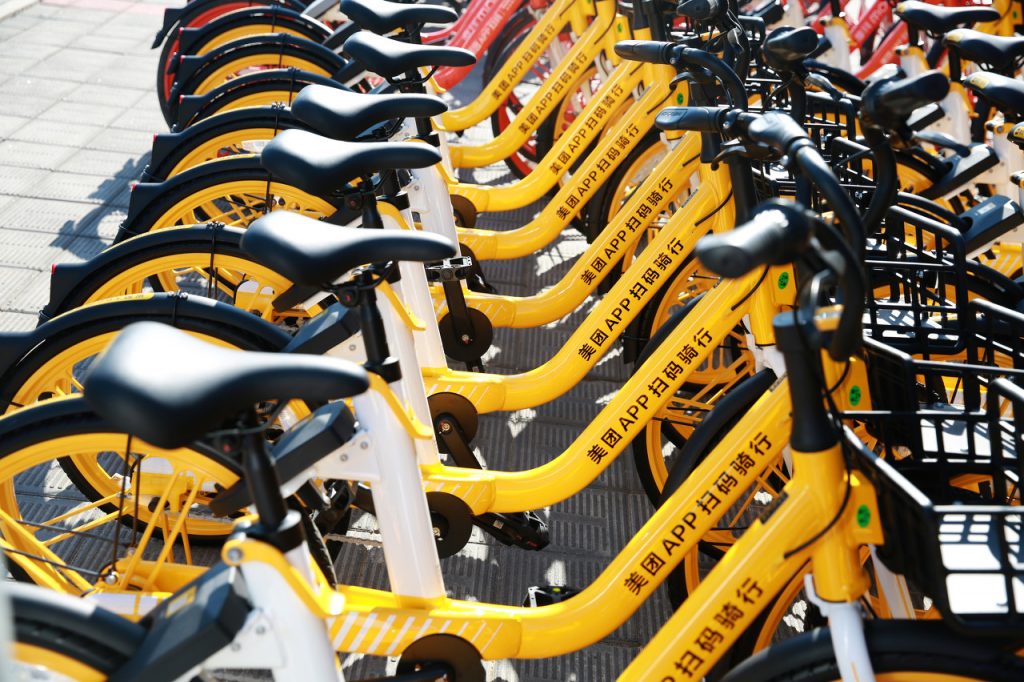 Similar to Alibaba's Freshippo Supermarket, or known as Hema in Chinese, Ella Supermarket is a superstore that offers 6,000 products—over half of which are imported. Ella features online orders and a 30-minute delivery within a three-kilometer radius. In 2018, with the exception of Hema, other players including Yonghui Super Stores, JD.com's 7Fresh and Suning's SuFresh, had all failed to reach their targets to open new stores.
Meituan also adjusted its ride-hailing strategy. In addition to offering own service in selected cities, it opens up its app for other smaller operators such as Shouqi Limousine & Chauffeur, Caocao, and UCar.
Meanwhile, the company closed down a car-rental business in November, after a one-year pilot operation in Pixian of Sichuan province. The suspension came as it did not make any profits, people familiar with the matter told 36Kr.
3. Testing the waters in new sectors
While putting the brake on money-losing ventures, Meituan has nonetheless moved ahead to explore new turfs to diversify revenue sources.
It's developing a recruitment platform, dubbed Mantou Zhipin or "steam bun smart recruitment" in Chinese, which aims to help Chinese small- and medium-sized companies recruit blue-collar workers, KrASIA reported in September.
Job-seekers will be able to check out listings on the Meituan and Dianping apps. The platform is intended to solve its vendors' staffing challenges, as China's blue-collar market is characterized by both its sheer volume and high turnover.
It was reported in August that Meituan is poised for a comeback to the power-bank sharing business. The move comes after the firm encountered several failed attempts in 2017. This time, Meituan plans to deploy an unspecified number of sharing stations across the nation, tapping the mass adoption of mobile payments in busy venues like restaurants, malls, libraries and airports.
Meituan is also working on its own mapping services to shore up its unmanned delivery initiative.
4. Revamping Mobike
Meituan made a foray into bike-sharing in April last year, spending USD 2.7 billion to acquire cash-bleeding Mobike. The unit accounted for more than half of Meituan's total losses last year.
Meituan said in its latest financial report that operating loss of its bike-sharing segment was narrowed in the first half of 2019, though not disclosing the amount. The narrowed loss was attributed to "improved domestic pricing matrix, overseas restructurings, and decrease in depreciation expenses, as a meaningful number of bikes reached the end of their useful lives," it said.
Meituan has been giving Mobike a makeover this year. Mobike is now renamed as Meituan Bike, and the Mobike app has been terminated–riders must now access Meituan app. Meituan also plans to gradually retire all Mobikes and replace them with the new Meituan Bikes, which appear in the food delivery giant's signature yellow color instead of the previous orange.
To pare down the loss, Meituan has increased bike-sharing rates since April, at the same time exited most Mobike's overseas markets including Singapore, India, Australia, Thailand and Malaysia.
36Kr is KrASIA's parent company
Contact the writer at [email protected]