In 2016, Meituan (3690:HKG) founder Wang Xing made waves when he shared that the next half of the Internet battlefield in China would involve three inroads, namely, "advanced technologies, Internet +, and internationalization". In particular, he narrowed in on the idea of "Internet+" as Meituan's next step forward. Rather than merely competing on breadth, the way forward was to achieve true depth in the digitalization and integration of supply-chains.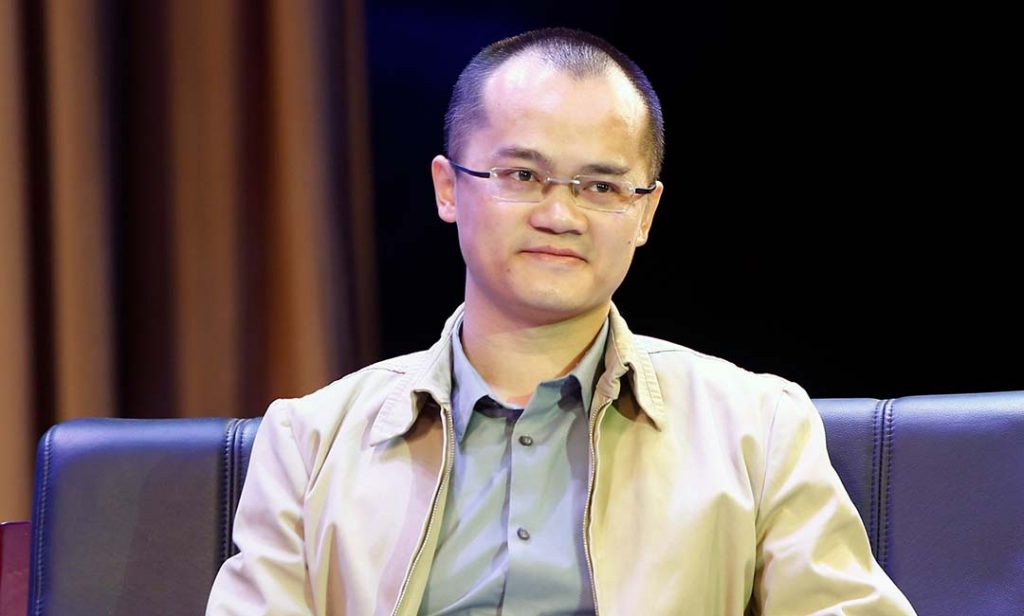 In particular, Wang suggested that Meituan was uniquely well-placed to meet this challenge, as its access to multiple sources of customer data could be used to help individual enterprises optimize business decisions.
The company acted swiftly to put its money where its mouth was. It carried out extensive internal restructuring, set up an in-house "Internet+University"  division, and established a "Catering Ecology Fund". Meituan also appointed Wang Huiwen, a seasoned member of Meituan's old guard, to head these new initiatives.
Four years on, Meituan's entry into the B2B market has developed and deserves a look-back. Such B2B initiatives are grouped under the umbrella term of "new initiatives" in Meituan's business filings. For simplicity, they mostly involve offering SaaS (Software-as-a-service) products to merchants, such as point of sale (POS) and restaurant management systems (RMS). Another B2B venture involves the delivery of catering supplies to merchants via aggregated distribution channels.
These two ventures are different from Meituan's previous B2C ventures, which served merchants insofar as they provided them with a platform for customer access.
On the whole, Meituan's B2B game makes some sense and is a clever replay of its original B2C end-to-end strategy. Yet, market positioning and competitiveness problems remain for their core B2B products.
The Virtuous Circle of Life
Meituan's entry into the B2B market is very much in line with how it previously leveraged a closed-loop system to bring its platform to new heights. Restaurant delivery was merely an entry point. Consumers subsequently utilized Meituan's one-stop-shop "Life platform" for a wide variety of services due to app proximity and accumulated benefits.
Cleverly, Meituan managed to maximize value per user by using high-frequency, low margin businesses such as restaurant delivery to acquire customers, and then executing its cross-selling strategy to drive lower-frequency, higher-margin transactions such as travel bookings and salon treatments.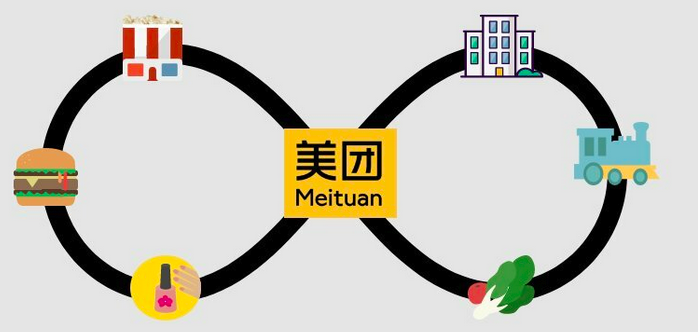 As this self-reinforcing cycle gained traction, Meituan benefited from reduced customer acquisition costs across its various businesses. "We often ordered delicious skewers to school," explains twenty-seven-year-old Huang Miao. "So when we needed to buy a flower bouquet for our teacher, it was just convenient to order it using Meituan as well."
A Rising Tide Lifts All Boats
Optimizing merchants' business performance could complement and strengthen Meituan's core consumer services. "The digital capabilities of business merchants are poor, and improving the capabilities of our merchants is integral in order to better serve the consumer side of the platform," said Bai Xiufeng, the Director of the Meituan Dianping Food & Beverage Academy in 2018.
However, Meituan's entry into B2B has clear standalone benefits as well. The global restaurant management software market has the potential to reach USD 5.8 billion by 2024. Relying on the predictable nature of B2B consumption and demand may also be a stable revenue driver for Meituan, complementing its moves in the cutthroat B2C restaurant delivery business.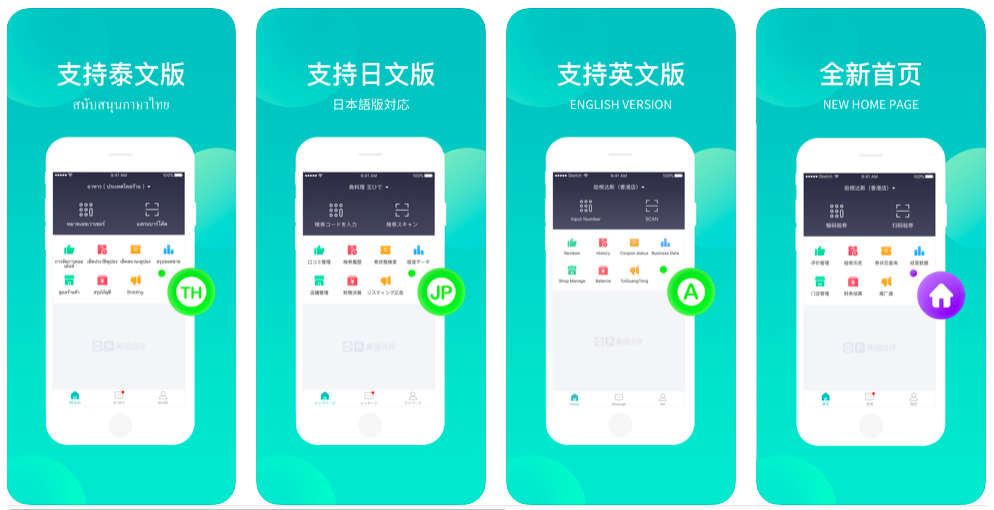 Meituan seems to be relying on the same formula of a closed-loop ecosystem in its race for B2B success. In particular, the point of sale (POS) market is crucial because restaurants follow the money. Just like how restaurant delivery served as an entry point to Meituan's B2C Life platform, POS serves as an entry point to further cross-sell other inventory, supply, and business optimization B2B services to merchants.
However, Meituan is far from the first, or only company attempting to gain an edge in the POS sector, which has seen the rise and fall of thousands of startups across China.
In fact, the incumbent leaders in China's POS market, Sixun and Kemai, have been around for 20 years and provide solutions for thousands of stores across China. Sixun's up-and-coming subsidiary Sixun Tiandian is attempting to offer a menu of new cloud-based SaaS micro-services with powerful invoicing and storage capabilities – a hedge against funky new market entrants trying to disrupt their market position with a cloud or SME angle.
In addition, for all the intense competition within the industry, there is limited product differentiation from the point of view of the average merchant. Aside from transactional support, network guarantees, the provision of hardware, and the introduction of data analytics software, it is quite hard to market a fundamentally technical product in a meaningful way to the layperson SME restauranteur.
Worryingly, Meituan's SaaS systems have historically been underpriced compared to competitors. This is a big draw for merchants but may not be sustainable without meaningful market education on its benefits.
"What are the advantages of Meituan's POS system compared to the others?" asked an anonymous user on Zhihu, China's version of Quora. "There are many benefits. I am a representative from Meituan, add me on WeChat and I will explain," another adds jokingly, in an attempt to settle the discussion that followed.
Meituan's differentiation play in B2B, therefore, needs to hinge crucially on operational expertise in the niche catering market. This sets it apart from traditional incumbents that play across multiple market segments, like Sixun and Kemai, which may be hard to dislodge otherwise.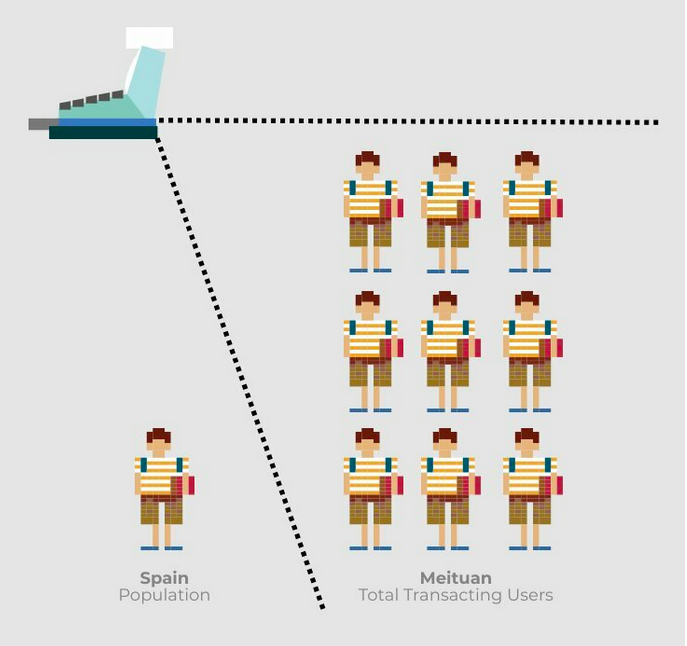 Meituan's legacy B2C business could be its key to winning the race for dominance in the restaurant management SaaS market. From a growth perspective, its access to rich sources of customer data helps it stand out from other would-be competitors.
Meituan reportedly had an average of 15.1 million transactions and 450.5 million transacting users as of 2020. For a sense of scale, its reported number of transacting users is more than 9 times the size of Spain's population.
Meituan's real muscle lies in this impressive customer base. When merchants process customer payment on a Meituan POS system, it also gains access to a rich source of historical and predictive information on their general expenditure patterns, lifestyle memberships, discount entitlements, and card coupons.
Individually, these nuggets of information may be helpful in optimizing menu recommendations for each customer in the future. Once aggregated and scaled, however, these can be powerful tools for long-term business decision making.
In addition, the relative maturity of Meituan's B2C service capabilities provides a captive merchant base which it can cross-sell B2B products to. The number of active merchants on its platform has grown steadily over time and reached a formidable 6.2 million in 2019, up from 4.4 million in 2017. Upgrades to attract them may just keep coming, powered by Meituan's army of engineers, and wealth of customer data.
The question will then, be whether Meituan can sustain these upgrades and win the market faster than they burn cash by subsidizing the real cost of these services to merchants.
Challenges Lie Ahead
Aside from intense competition and marketing problems, developing F&B SaaS services that can function across China's huge market possesses its own challenges.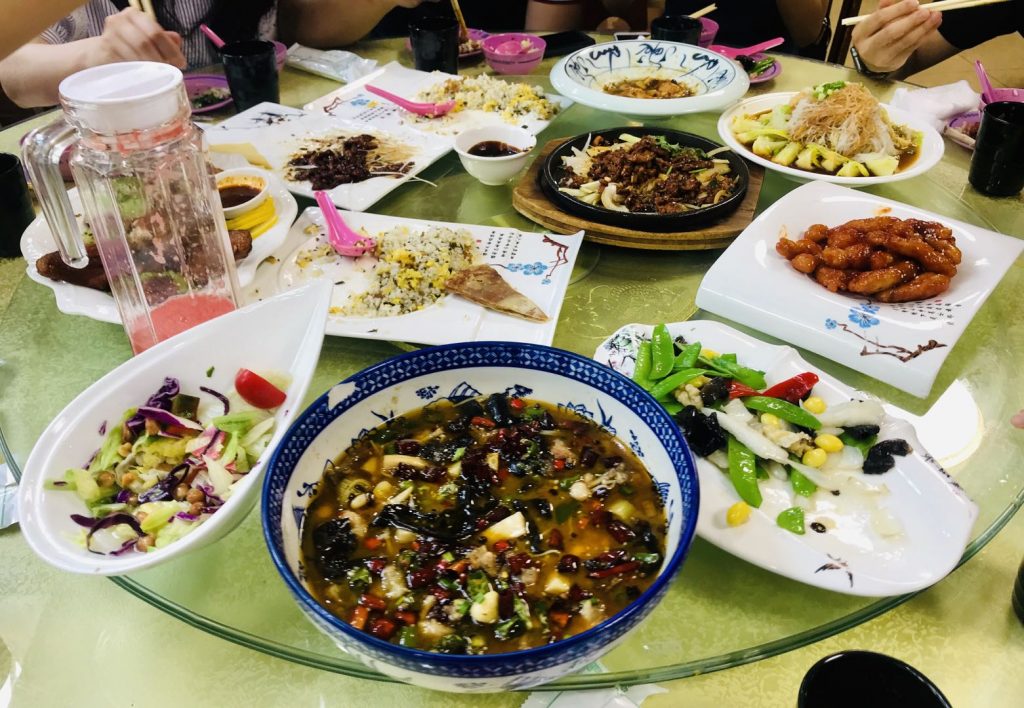 For instance, China is known for its "Eight Great Cuisines" spanning the main cooking schools across the region. Each culinary style maintains its own distinctive habits. For instance, Jiangsu cuisine is typically served banquet style, Zhejiang emphasizes very fresh ingredients, and Guangdong is known for its variety of slow-simmered stews. The differences in ingredients used, cooking time, ordering styles, and presentation formats (to pick a few) can result in significant differences for back-end management systems.
In its 2019 annual report, Meituan also emphasized the idea of serving "high-quality merchants" as a future priority for both its B2B ventures.
Does this refer to the idea of developing high-merchants from scratch by building digital capabilities for the average noodle shop? Or does it refer to greater selectivity in deciding which merchant accounts to focus on, possibly by focusing on institutional accounts rather than SMEs?
If the former, it would pay tribute to the lofty goal of democratizing digitization for the masses. If the latter, it might be self-selecting for a higher chance of success by enhancing the capabilities of those who are already primed for transformation themselves.
One can hardly blame Meituan for trying to focus its attention on potentially lower-hanging fruits of larger capital-rich enterprises: after all, the goal of a listed enterprise is to profit, and Meituan only just turned a profit for the first time in 2019.
China has an innumerate number of restauranteurs who have varying degrees of willingness and ability to operate digitally and at the level that Meituan needs, in order for it to be able to charge a realistic price for it services. If B2B is to be a profit driver in the future, Meituan first needs to sure up its operational foundations.
A Good Shot at Everything
At the height of the COVID-19 crisis in the first quarter of 2020, Meituan showed off its operational might when it launched a separate brand, Caidaquan to enable traditional farm markets to digitize operations and provide high-quality fresh produce to consumers more efficiently. It also opened "green channels" for medical institutions across 34 cities to ensure adequate supplies of food.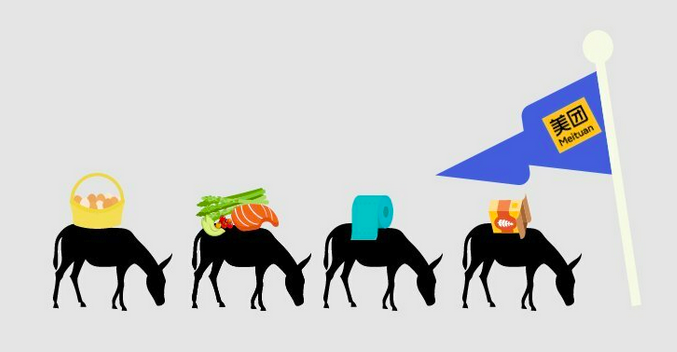 Aside from its SaaS ventures, Meituan has also been aggressive in trying to control the catering vertical with the introduction of a B2B supply-chain platform "Kuailv", which was launched in 2016.
Kuailv, which literally translates to "quick donkey", is dedicated to delivering supplies to merchants at low cost. Offerings include rice, paper towels, cooking oil, and most notably, fresh meat and vegetables, the last of which has seen an uptick in demand over time and accounted for a higher proportion of product mix in 2019.
These supplies are sold at comparable, and potentially lower prices than restauranteurs would get elsewhere. An example cited by a member of Meituan's staff would be takeaway boxes, which are typically sold at around RMB 1 (USD 0.12) per unit on the market but at RMB 178 (USD 25) for 300 pieces on Kuailv.
However, Meituan's supply-chain strategy may have shifted slightly of late because of below-expectation performance in this new venture. In March 2020, it led an RMB 600 million (USD 86.4 million) Series B fundraising round for Wangjiahuan, a leading distributor of farm produce and food ingredients.
This has been the largest single investment in China's food distribution sector in recent times. Wangjiahuan's stated aim is to become the Sysco of China, which is a hint at a possible shift in Meituan's supply-chain B2B strategy to serve more large enterprises like restaurants and hotels with less emphasis on SMEs.
Promising Development Since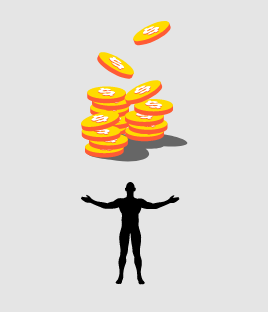 Since Wang's declaration in 2016, Meituan's new B2B initiatives seem to have performed respectably. According to its initial offering documents, 35% of the proceeds from its listing in 2018 would be used to develop its new services and products with a focus on B2B verticals.
In 2019, revenues from new initiatives such as B2B food distribution and microloan services increased by 81.5% year-on-year, increasing to 21% of its total revenues from 17.2% the year before. More notably, the gross profit margin of these new initiatives also turned positive at 11.5%, which is a remarkable improvement from the year before at negative 37.9%.
Meituan's B2B initiatives also seem to be playing an increasing role in its financial picture compared to its other "new initiatives" involving car-hailing services. In 2019, increases in both revenue and cost of revenue from "new initiatives" were primarily driven by these supply-chain initiatives.
In contrast, Meituan's ride-hailing services seem to be reaching a ceiling, with a decreasing share of both revenue and cost of revenue.
A Long Term Battle
However, the battle is far from over. At a press conference held on March 28, Meituan announced that it would continue to push its RMS across 34 cities in China. Meituan continues to pour money into this initiative, with a recent investment in Hua La La in June 2020.
Wang Huiwen will also be retiring from Meituan to make way for new leadership, although he will remain involved in strategic advising. As the grizzled business head of Meituan's new initiatives and Wang Xing's trusted co-founder from the beginning, his departure leaves questions about Meituan's B2B strategy after he leaves.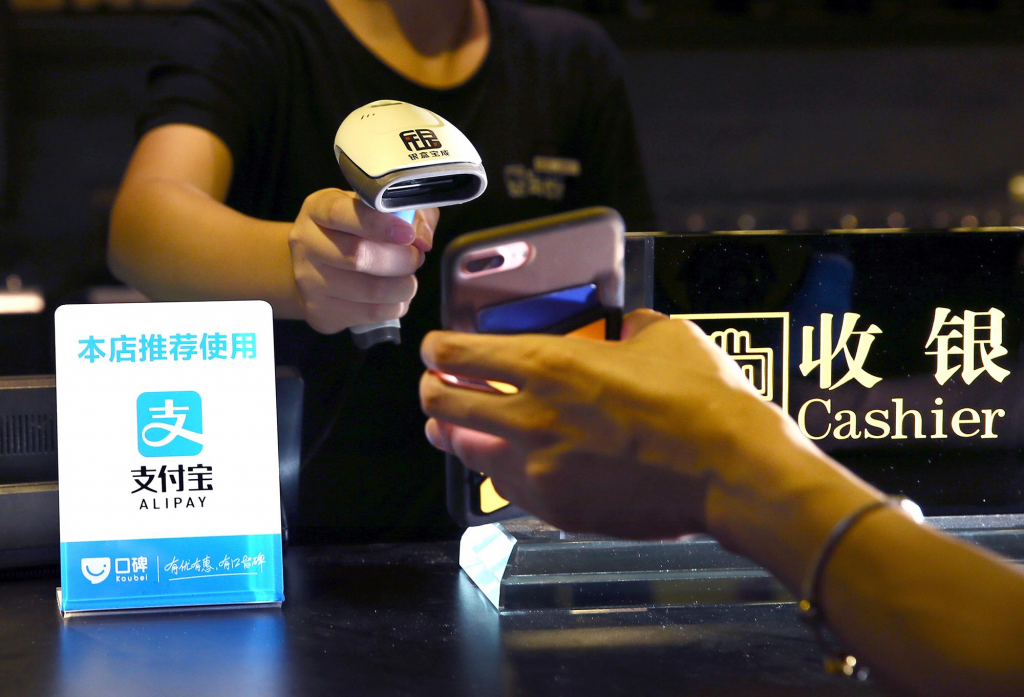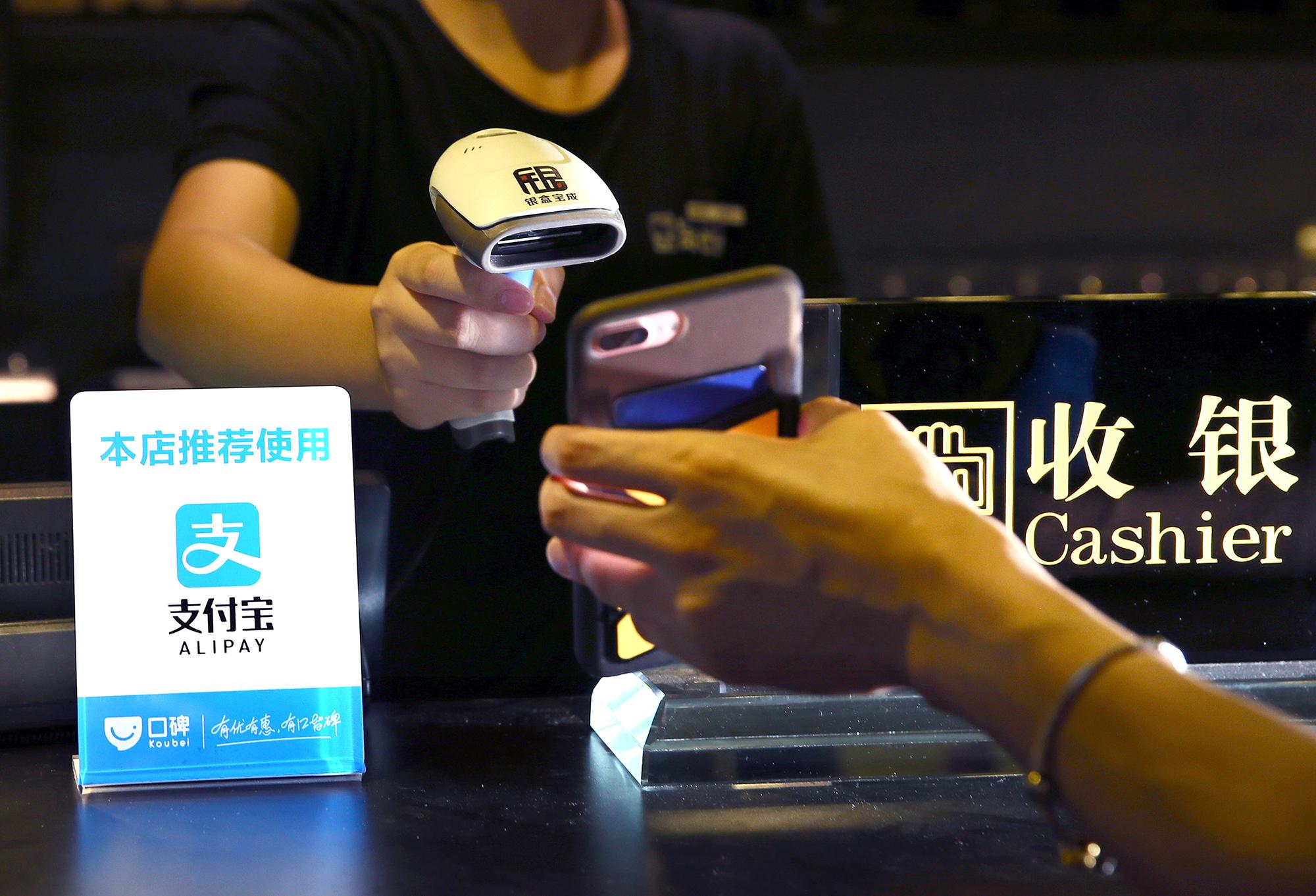 Worryingly, Alibaba (NYSE:BABA), backer of Meituan's competitor Ele.me, acquired SaaS competitor Keruyun in February 2020. Previously, Alipay merged Ele.me with Koubei, another food review platform it owned, to launch an offensive against Meituan.
In an ominous hint of greater ambitions to come, Alipay's slogan has also changed from "Pay with Alipay" to "Live @ Alipay", a move described by its CEO as "the most important development in Alipay's 15-year history". Alipay is the world's largest mobile payment system and has 230 million daily active users. With Alibaba now moving its muscle into the B2B restaurant management SaaS scene, tough times may lie ahead for Meituan.