The Alibaba Cloud x KrASIA Global Startup Accelerator joint Singapore-Thailand Demo Day took place on January 11, with pitches by ten finalists that were evaluated by a panel of esteemed judges from Vertex Ventures, Wavemaker Partners, Jubilee Capital Management, and Qualgro Partners.
Sharing some of her thoughts after hearing all the finalists' pitches, Leung Pui Yan, director of investments at Vertext Ventures (Southeast Asia & India), said, "KrASIA has curated a diverse group of startups for this Demo Day, addressing a wide range of challenges and opportunities in the region. Many show good potential to do well and I wish them every success." Stanley Zhang, the founding and managing partner of Jubilee Capital Management, shared similar sentiments and said, "Impressive demos and good presentations in general. It was hard to pick a winner."
After reviewing the pitches from startups operating in a range of industries, including robotics, biotechnology, and edtech, the judges named Protos Labs as the Asia Star of the joint Singapore-Thailand Demo Day. Protos Labs is a Singapore-based startup founded by former Booz Allen cybersecurity consultants. It combines cybersecurity, AI, and statistical modeling to help insurers accurately quantify policyholders' cyber risk exposure and reduce the likelihood of a breach.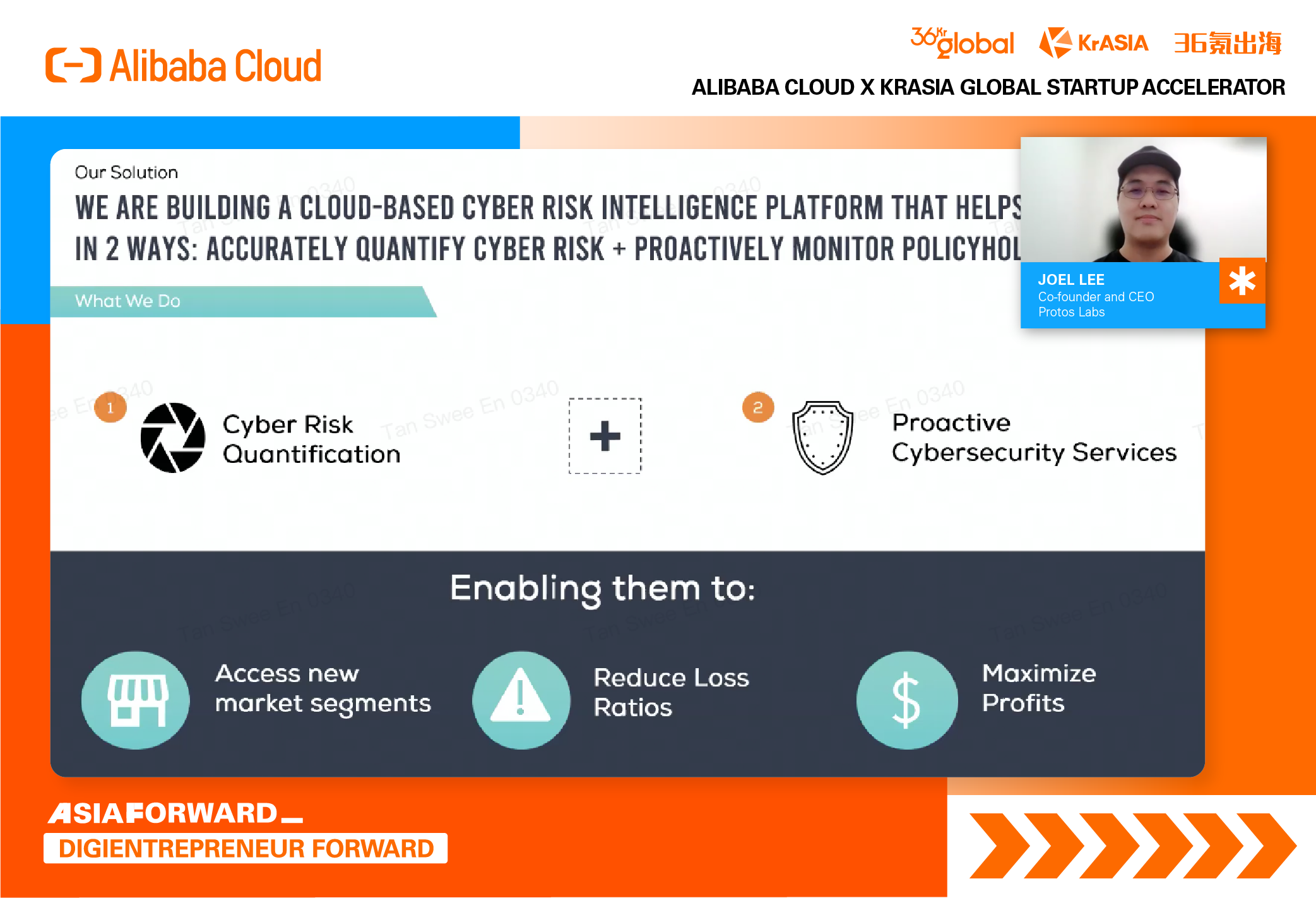 Here is a roundup of the other startups that participated in the Demo Day:
AiTreat designs and integrates assistive medical robots to help doctors and physicians with providing soft tissue therapeutic treatment to patients. The company is also the first in the world to develop commercial traditional Chinese medicine massage robots.
ProfilePrint is a food ingredient search engine platform powered by a patented AI fingerprint technology. The company synthesizes complex interrelated parameters and sensory data into a single digital fingerprint, rapidly predicting the quality and profile of a food sample within seconds.
Vicuna is an edtech company that houses Scholaebot, an AI educational content generation and recommendation engine.
CloudSeq provides cloud-based bioinformatics and next-generation sequencing services. Its proprietary bio-data analysis platform hosts bioinformatics and sequencing solutions that makes projects easy to run and manage, without the need for expensive instruments or computer hardware.
Sati App is a mental health support app with the mission to create an army of empathetic listeners who are available around the clock for their users.
Rovula uses advanced artificial intelligence and robotics to provide end-to-end subsea and marine inspection, repair, and maintenance in the oil and gas industry, and beyond.
Zeemart is a platform that connects buyers and suppliers to make discovery, purchasing, and payments easier by providing a simple and ubiquitous experience.
Cate is a chat automation platform designed by innovation agency The Omelet. Cate has over 100 templates for businesses to create a working chatbot in minutes.
Fitforce creates interactive workout mobile games that require no gym equipment and only a mobile phone as a controller. The games include fitness tracking functions, various engagement modes to suit user's needs—such as multiplayer and custom exercise plans—and various mini games.