As part of its Project AsiaForward initiative, Alibaba Cloud announced the launch of the Alibaba Cloud x KrASIA Global Startup Accelerator in August. With the aim of gathering new technologists, venture capitalists, and other ecosystem players across Asia to identify startups that are compatible with Alibaba's ecosystem, the program successfully kicked off on September 10 with its Malaysia Demo Day.
This Demo Day focused on reaching startups operating in Malaysia. Yilan Zhuang, the head of marketing and online business at Alibaba Cloud Intelligence Malaysia, spoke about Alibaba Cloud's commitment to supporting the local ecosystem, and introduced the company's Innovation Center in Kuala Lumpur. The Innovation Center offers "a one-stop innovation platform for Malaysian SMEs, startups, and developers looking to push the technological frontier. Cloud technology and business leadership training will be offered through the platform, as well as the nurturing of an ecosystem for venture capital networking." Alibaba Cloud will introduce more regional programs and initiatives in the next few months.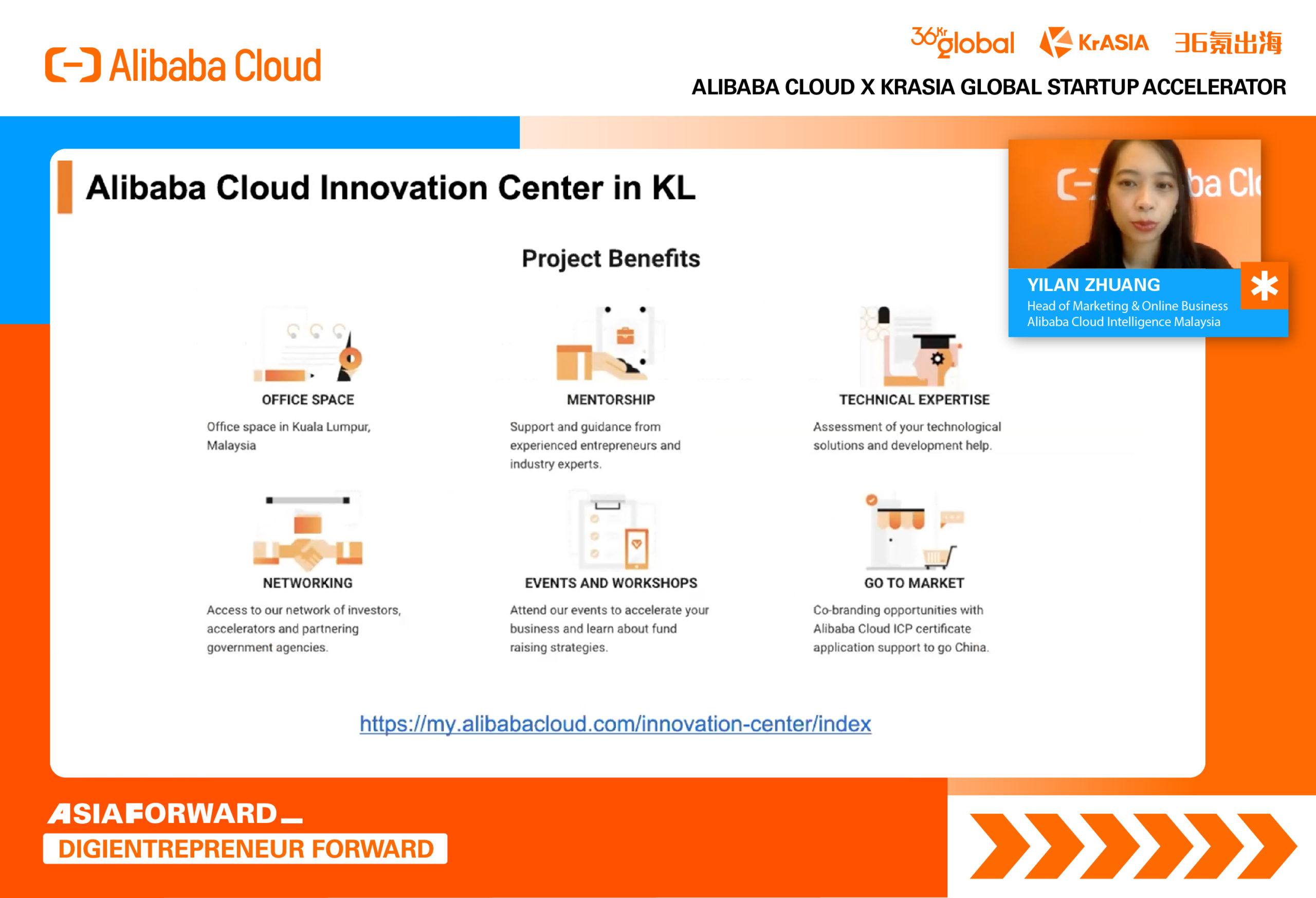 Ten finalists made pitches to a panel of judges formed by representatives from Vision Plus Capital, Altara Ventrues, Telkomsel Mitra Inovasi, and Alibaba Cloud on September 10. After much deliberation, KrASIA is excited to announce Janio as the Country Star of the Malaysia Demo Day!
Represented by the group head of commercial, Senthil Kumar, Janio demonstrated its value proposition and impressed with the company's scalable solutions. Janio provides a range of solutions—including cross-border shipping, customs clearance, regional distribution centers, and cash-on-delivery—to provide clients with options for making their deliveries. By building a consolidated supply chain, the company ultimately reduces the complexities and costs present in Southeast Asia's logistics industry.
"In Singapore, we are able to deliver consignments and . . . have the capacity to scale up to 20,000–50,000 deliveries through not only our own network, but through partner networks that we have cultivated through our business proposition. And in the rest of the countries, we are able to do so at a similar scale as well," Kumar said.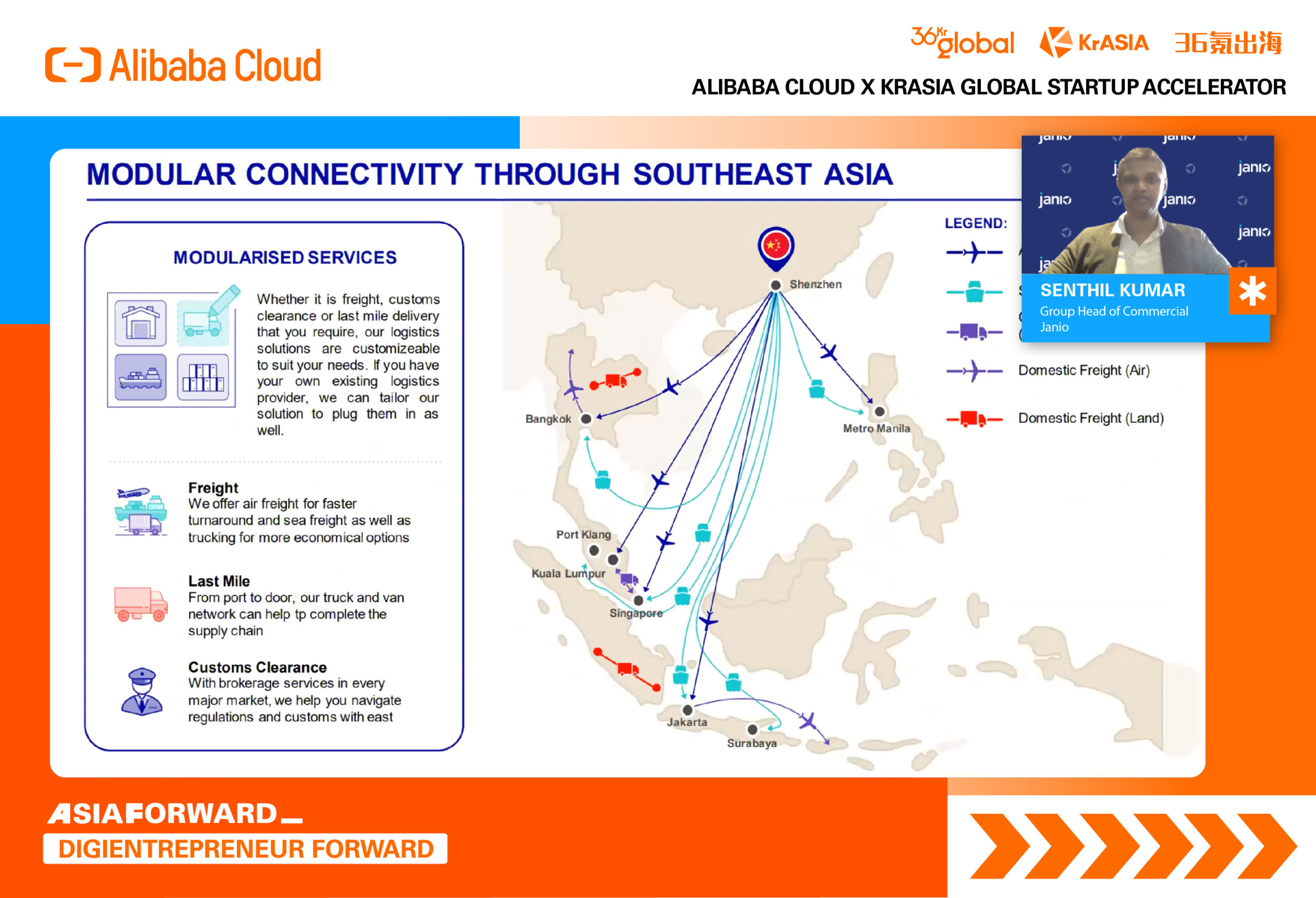 Janio's team said they were excited to develop a closer working relationship with Alibaba Cloud. "It was a privilege to have been able to take part in the pitch alongside other promising startups, and an honor to be named the winner. We believe this is a strong validation of our business proposition to our customers, and we look forward to working closely with Alibaba in the future to better serve the e-commerce ecosystem," Kumar said.
Alibaba Cloud and KrASIA would like to thank all the startups that applied to join the Malaysia Demo Day for their participation. Visit the official page to learn more about the Alibaba Cloud x KASIA Global Startup Accelerator and our programs.