This article is part of KrASIA's content partnership with Luohan Academy. It's written by Dr. Chen Long, the Director of Luohan Academy.
It was one year ago this week that Alibaba founder and Executive Chairman Jack Ma introduced Luohan Academy, a global open-research initiative to address the economic consequences and social disruptions in a tech-driven digital economy.
Jack brought in 15 of the world's top thinkers and researchers, including six Nobel laureates, renowned economists, social scientists, tech pioneers and professors from top universities around the world.
"Luohan" is a Buddhist term meaning a state of "perfect perception and self-cultivation." I like to think the term also refers to an empathetic thinker who puts great efforts into resolving the pains facing the world today as well as in the future.
Despite the high expectations attached to our academy's name, we grapple with exactly the same questions as everyone else about the application of technology – and with both feet firmly on the ground.
Earlier this year, at the World Economic Forum in Davos, we released a report, "Digital Technology and Inclusive Growth," to discuss how digital technology could support the growth of business and benefit disadvantaged consumers in an inclusive way.
In the meantime, we continue to tackle other real-world issues tied to our burgeoning digital economy. As we contemplate these issues and work on finding solutions, we wholeheartedly invite others to join us, so we can together ensure technological advances bring more good than harm to society.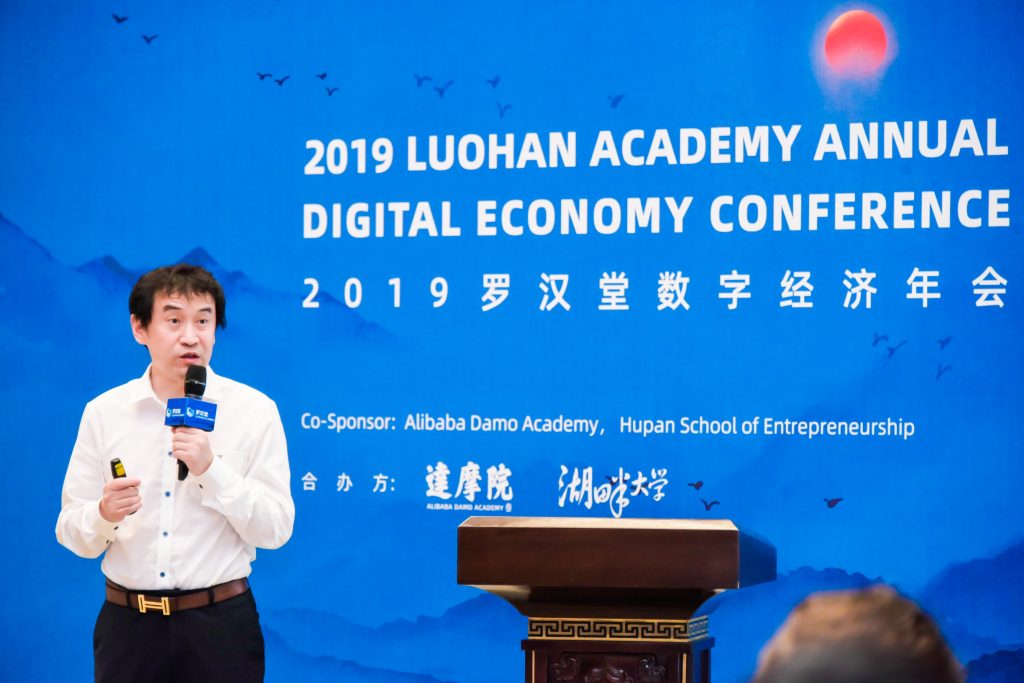 We issued our mission statement last year. This year we propose what we see as the top 10 questions we must address in the digital age. We believe these can serve as a guidepost for social scientists, economists, educators, policy makers and private sector leaders to examine what roles they can play to help society better embrace and harness technology.
How to balance benefits and risks? Should we first embrace digital technology or first address and attempt to control potential risks? It took 46 years for electricity to reach 50 million users, 14 years for computers, seven years for the Internet and 19 days for Pokemon Go. Decision-making time is getting shorter, and the cost of missing out by failing to make a decision or by making the wrong one has never been larger.
Will technology widen the gap among people around the world or provide a level playing field? The technological revolution we're undergoing has increased the number of people the earth can support from one billion to more than seven billion. But it has also triggered two world wars. Today, the key is to narrow the disparity in wealth, so we ask ourselves how we can benefit as many people as possible at the fastest speed.
How will automation in the workplace affect humans? Will the ongoing tech revolution lead to new jobs and shorter working hours? What is the future of work?
How will technology affect money transfers and payments across borders? Will digital financial services lead to more risks, even as they become more popular? What uncertainties will we face from purely digital money?
What are the ethics of artificial intelligence? When you have an autonomous driving system using AI, and the driverless car has to make a split-second decision, should an algorithm make the unconscionable choice between hitting an old man on the left side of the road, or a child on the right, if impact cannot be avoided?
Who owns data in the digital world and who should benefit from it? The records of car drivers aren't particularly meaningful to most individuals. But, if shared, they make navigation software more accurate. Sole ownership doesn't create as much benefit as pooling that data, provided privacy is protected.
This week, as we assembled in Hangzhou, we were reminded that, while we view the ongoing digital revolution as something new or unique, that's not necessarily true.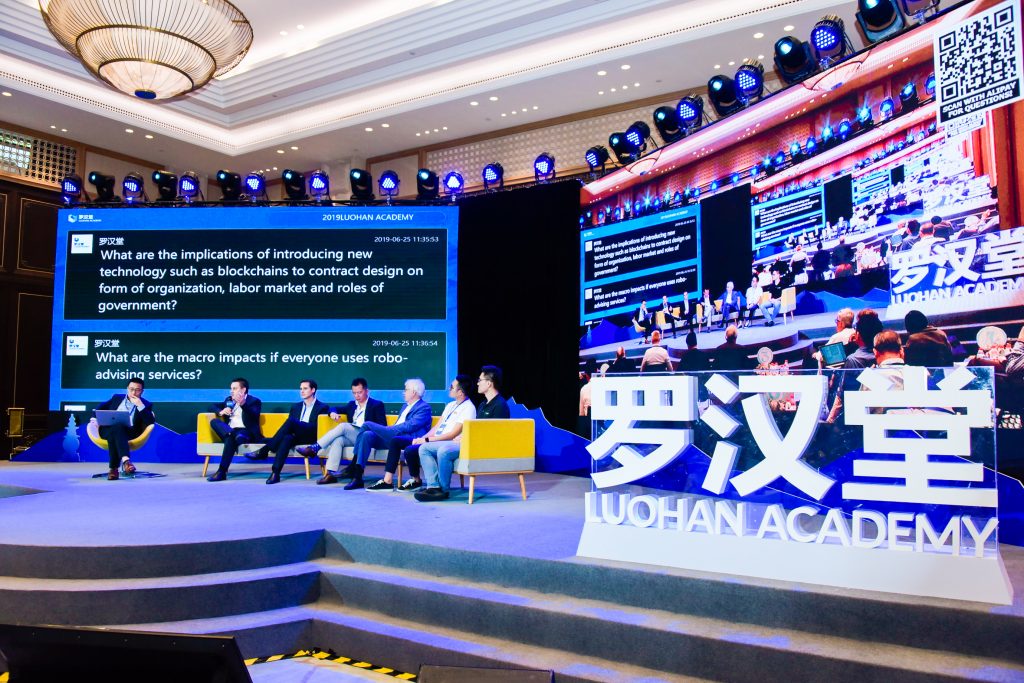 As the telephone rolled out across the U.S. over a century ago, The New York Times wrote: "We can now comprehend the danger of the telephone. If any telephone miscreant connects a telephone with one of the countless telegraphic wires that pass over the roofs of this City, there will be an immediate end of all privacy."
The point here is not to downplay or scoff at what clearly did not come to pass, but to always remember that there is no contradiction between embracing technology and privacy.
We know, from history, that when new technology intersects with humans, we will inevitably encounter worries and skepticism. And in our increasingly digital and globalized world, there are additional wrinkles, such as varying views from place to place and person to person on how to balance technology and privacy.
Dr. Chen Long is the Director of Luohan Academy. Prior to that, he was chief strategy officer of Ant Financial Group. He serves on the fintech advisory board of the IMF. He was also the Deputy Chief Director of the PBOC's Research Center of Internet Finance, Deputy Chief Director of China's Internet Securities Commission and Deputy Chairman of China's Internet Insurance Association. Dr. Chen received his Ph.D. in Finance from University of Toronto, and was a tenured professor at Olin Business School at Washington University in St. Louis.