Dana von der Heide began her career as a management trainee with logistics giant DHL. She felt immediately "hooked" when she realized the impact the industry has on the success of every business and the overall economy. What she probably didn't foresee, is how critical it becomes during a global crisis.
KrASIA recently spoke with her about the "bittersweet opportunity" for logistic players in the pandemic and the motivations that led her to start a company in the sector.
Founded in 2016 by Dr. Arne Jeroschewski and Dana von der Heide, Parcel Perform is a software-as-a-service (SaaS) platform for digital supply chains and e-commerce logistics. The service is integrated with more than 600 logistic carriers and operates across Singapore, Vietnam, Germany, and the USA to offer data integration, logistic intelligence, and parcel tracking to merchants worldwide. Customers include global brands such as BMW, Decathlon, Nespresso, DHL, and bPost, as well as the Infocomm Media Development Authority in Singapore.
KrASIA (Kr): Could you tell us about the impetus to found Parcel Perform in 2016? What were the pain points you and your co-founder sought to resolve?
Dana von der Heide (DH): I've always been passionate about tech and e-commerce. After working with retailers around the world, I realized that e-commerce logistics was missing a key ingredient: Refined data. Without streamlined logistics data, one cannot make data-driven decisions, which is urgently needed to measure one's logistics performance and provide customers with an intuitive delivery experience.

Thus, I decided to switch from corporate to startup life as I wanted to unlock the potential of technology and data for the logistics industry. After noticing that many retailers didn't have full control over their post-checkout experience and were lacking visibility on their carrier's performance, my co-founder Arne and I started Parcel Perform in 2016. We focus on providing streamlined data on the movement of goods and logistics carrier performance data which is often not available in a standardized, easy-to-understand form throughout the industry.
With Parcel Perform, we now give critical customer engagement opportunities back to the merchants. For instance, many merchants send their end consumers away from their website to third-party tracking apps. In doing so, they miss out on an important touchpoint with their customers, which can be leveraged for marketing, branding, and up-selling.
Kr: Why did you begin in Southeast Asia?
DH: E-commerce in Southeast Asia is booming, leading to rising customer expectations on speed or flexibility of delivery. Nevertheless, logistics operations remain complex in the region with different providers, languages, and time zones involved, making it challenging for logistics providers and retailers to keep up with customer expectations.
Motivated to change the path of logistics, I started Parcel Perform with my co-founder Dr. Arne Jeroschewski in Singapore, as a central hub to the Southeast Asian region, to address these significant gaps in the market.
Kr: Parcel Perform previously said that the opportunity for e-commerce in a pandemic is bittersweet. While e-commerce adoption has skipped 2–3 years of normal evolution, there's also a lot of struggle under the strain of COVID-19. Across the value chain, who is more likely to benefit or not from the effects of the pandemic?
DH: The pandemic significantly affected brick-and-mortar retail and we saw a significant shift towards e-commerce. Logistics productivity was also affected as carriers saw difficulties scaling operations on such short notice and adapting to operational changes with social distancing in place.
However, we are seeing encouraging signs from our parcel volume data from our customers. Early indications in February and March were not promising as it trailed the volume that one would expect seasonally around that time of the year. These were the first days of the crisis where e-commerce players were struggling to figure out how to react to the virus and therefore could not fulfill demand.
Towards the end of March and April onwards, we have seen an unprecedented surge in volumes across the industry and the e-commerce sector. If you compare April volumes with January volumes in our data this year, volumes are 40% higher than what you would normally expect at this time of the year. This is monumental news for the industry.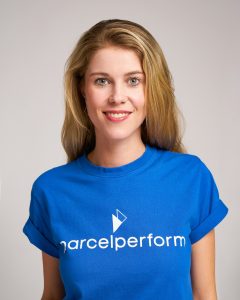 There are some clear winners out of this pandemic, even among e-commerce players.  Products related to health, medical supplies, and masks are seeing an exponential growth in demand. Sports and leisure goods are also seeing huge uptakes as people increasingly exercise at home. Food and groceries are also seeing significant growth as people avoid the supermarket.
In comparison, anything that's related to luxury or fashion is at a comparative disadvantage. These categories are seeing slower growth compared with 2019. One reason is the postponing of discretionary spending as people are sitting at home and are less inclined to wear fashion-related items or use luxury goods.
In addition, logistics carriers who can adapt to increased digitization measures within the supply chain also stand to benefit tremendously from the pandemic as delivery volumes surge from the continuous uptake of e-commerce.
Kr: We've learned from the pandemic that supply chains are more fragile than we thought. What are some innovations that can improve visibility and optimization across the supply chain and boost its resilience against future global shocks?  
DH: An innovation worth mentioning is lockers and delivery points or collection points for e-commerce logistics. These options are introduced by many players across the market. We have seen across the world that consumers appreciate those delivery options because not everyone is at home or wants to deal with every delivery individually.
Governments are investing heavily in building these parcel locker networks. For instance, the Singapore government recently announced that the development of 1,000 parcel locker stations nationwide will be scheduled for completion by end-2021, a year ahead of schedule. We are also very pleased to continue our collaboration with IMDA as an SG:D accredited company for the interoperability platform powering this nationwide roll-out.
Visibility and transparency on the delivery journey will also become a key theme for both the delivery experience for the end consumer and the supply chain. Customers want to know where the parcels are, what's happening to them, and when can their orders be expected at their doorstep.
These digitization efforts will also become a key focus to build a resilient supply chain for B2B logistics and enhance the last-mile experience for the end consumer. For instance, in partnership with Amazon Web Services, we have just recently launched a new machine learning tool that helps predict the accurate date of arrival for your deliveries. Having the ability to provide real-time, accurate predictions to enable better decision making for the last mile and optimize the carrier selection process will be a key differentiator for every player in the industry.
Kr: What's the next frontier for e-commerce as consumers are adapting to the 'new normal' and borders are slowly reopening?
DH: We are optimistic that e-commerce is likely to see unprecedented, sustainable growth this year despite the downturn brought by COVID-19. Firstly, merchants will be focused on online growth and market development. Having seen the importance of e-commerce as a key sales channel, they can introduce key experiential elements like visibility and tracking on delivery journeys.
Secondly, we might see a sustained increase in baseline demand for deliveries as more consumers and merchants adopt an online-first approach. More attention and resources will go towards building resilient supply chains to cope with surges in online demand.
Thirdly, we should see improvements in logistics productivity as logistics teams have figured out how to operate under social distancing and cope with fluctuations in demand. For instance, they'd set up distinct shifts in warehouses and have made sure that their new sorting processes work effectively.
The interview has been edited for length and clarity.