Southeast Asia has developed rapidly in recent years, its GDP is expected to exceed USD 13 trillion by 2040. The region's young and sizable population, coupled with growing consumer power, has drawn considerable interest from outside of the region, including Chinese businesses expanding overseas. However, Southeast Asia's diversity of languages, cultures, and policies poses various challenges for companies looking to venture inward.
On July 28, Hill+Knowlton Strategies (H+K), a global public relations consulting firm, partnered with 36Kr Chuhai to organize a closed-door seminar in Shanghai with the theme "Interpreting Risks and Opportunities in Southeast Asia from a Local Perspective." Senior executives from H+K's Asia operations attended the event to share insights and advice for Chinese businesses interested in expanding into Southeast Asia.
Unique challenges in the region
Philippe Healey, vice president of corporate consulting and strategic communications at H+K China, said that the diversity of backgrounds, policies, and infrastructure exhibited in Southeast Asian countries necessitate companies to address each market using different strategies.
For example, policies set by each country influence not only local economic development but also the entrance of foreign companies into the domestic market. Therefore, companies need to pay attention to changes in socioeconomic and regulatory conditions. Additionally, competition from local and international businesses as well as the increasing focus on environmental, social, and governance issues, require new entrants to make decisions with a more localized perspective.
Cultural differences, complex policies, and intense market competition are common challenges that Chinese companies will face in Southeast Asia. HS Chung, president of H+K Asia, said that Chinese enterprises should conduct thorough strategic planning before entering the region to reduce potential risks that could lead to failure. To better integrate into the local ecosystem and establish a positive brand reputation, companies also need to clearly define the value they can offer to the local market and convey it in a localized manner.
Open market opportunities
Singapore
Adeline Lee, general manager of H+K Singapore, said that the longstanding partnership between Singapore and China provides a favorable environment for economic exchanges between the two countries. Setting up a company in Singapore is convenient and can be completed within a day, facilitated by an online application platform launched by the Accounting and Corporate Regulatory Authority (ACRA). Singapore also provides more flexibility in terms of corporate structure and foreign shareholding percentages. In addition, Singapore's corporate income tax of 17% is highly competitive among developed countries. The country also offers various tax incentives and exemptions.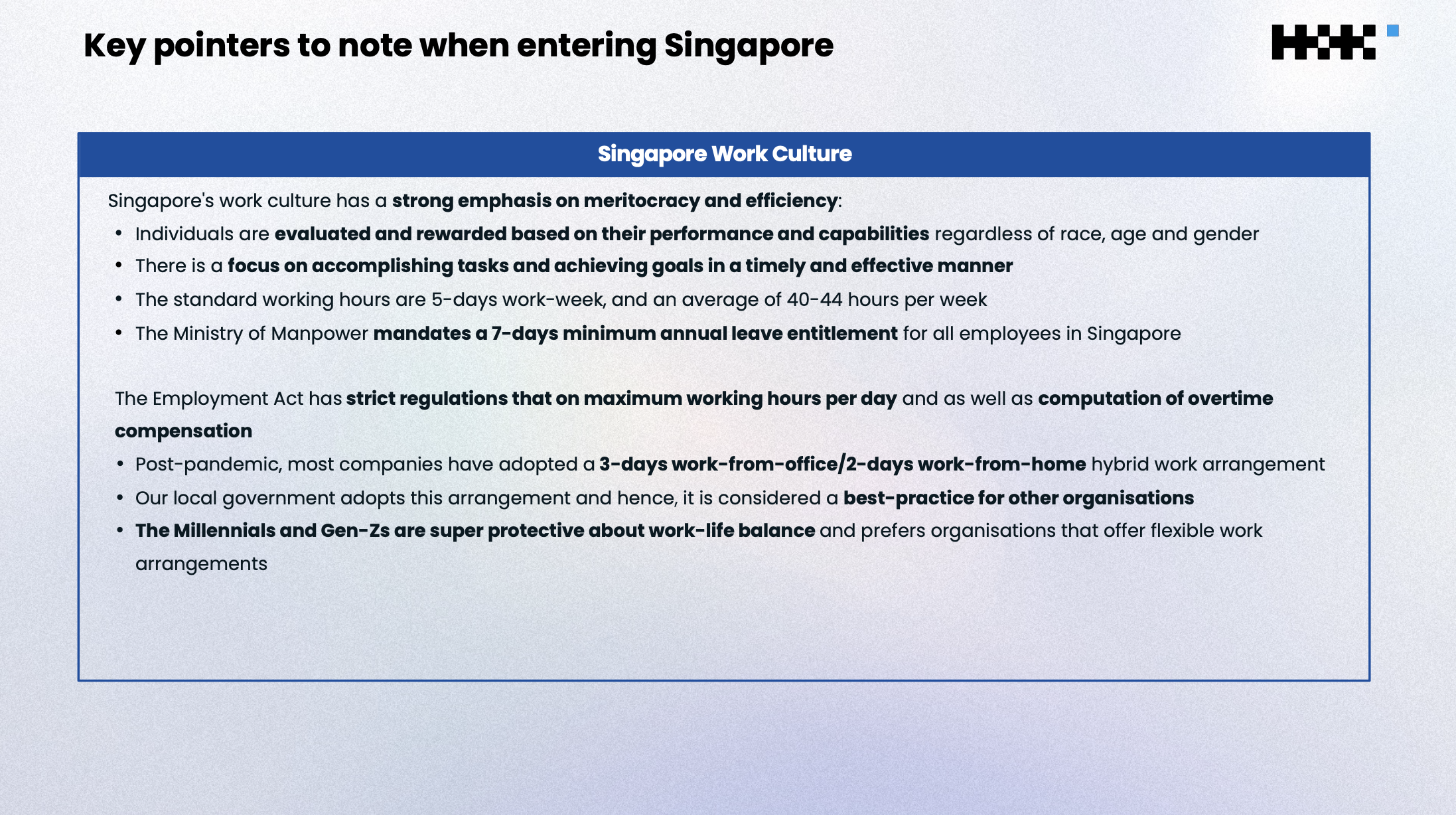 Malaysia
According to Justin Then, CEO of H+K Malaysia and Singapore, Malaysia attracts Chinese companies through various tax incentives and shows great interest in high-tech investments. In April earlier this year, the Malaysian government announced investment commitments from Chinese companies totaling over USD 38 billion, including 19 memoranda of understanding signed between the two countries' enterprises and business groups. In recent years, several Chinese new energy vehicle companies have entered the Malaysian market, and Malaysia offers an array of tax incentives to businesses that assemble electric vehicles locally, demonstrating its commitment to the industry.
Thailand
Kanpirom Ungpakorn, managing director of H+K Thailand, said that Thailand's policies support foreign investments in the areas of taxation, immigration, and talent. With numerous local chambers of commerce present in Thailand, companies venturing into the local market can also tap into various resources to support their market entry. Thailand's e-commerce industry has also been experiencing rapid growth, with its market estimated to grow by 13% to USD 26.5 billion this year. Thailand is actively transitioning to new energy vehicles as well, and is currently the largest new energy vehicle market in Southeast Asia.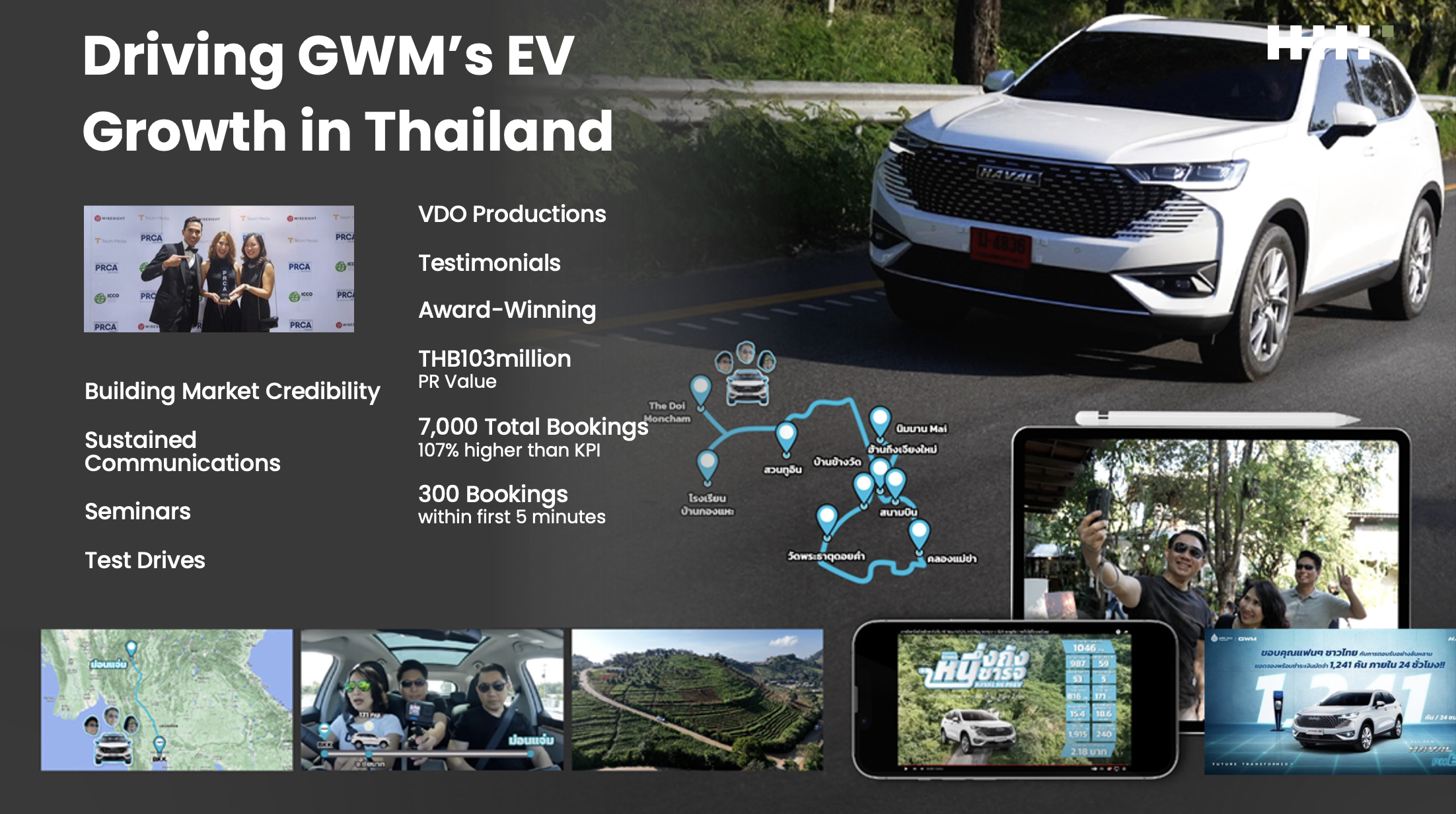 Indonesia
Marianne Admardatine, CEO of H+K Indonesia, presented the development opportunities in the Indonesian market. Jakarta, the capital city of Indonesia, offers support in various areas such as productivity and digital infrastructure. The country's e-commerce market is attracting the attention of Chinese companies, and the local government hopes to capitalize by developing its healthcare, sustainability, and Muslim economy sectors. Indonesia's government has committed to investing USD 12.6 billion in the healthcare sector and has highlighted the potential of AI and remote healthcare developments in the country. At the G20 summit in 2021, Indonesia also pledged to achieve net zero carbon emissions by 2060.
No one-size-fits-all solution
For Chinese businesses looking to achieve success in Southeast Asia, understanding how local trends take shape is essential.
Apart from social and political events, such businesses need to pay attention to policy changes. According to Admardatine, Indonesia's regulations are complex, with multiple government departments influencing policies. Some regions also have separate legal requirements that differ from central directives. Indonesia's system requires companies to obtain several different certificates and permits before they can conduct business, and this process requires a considerable amount of time and effort to complete.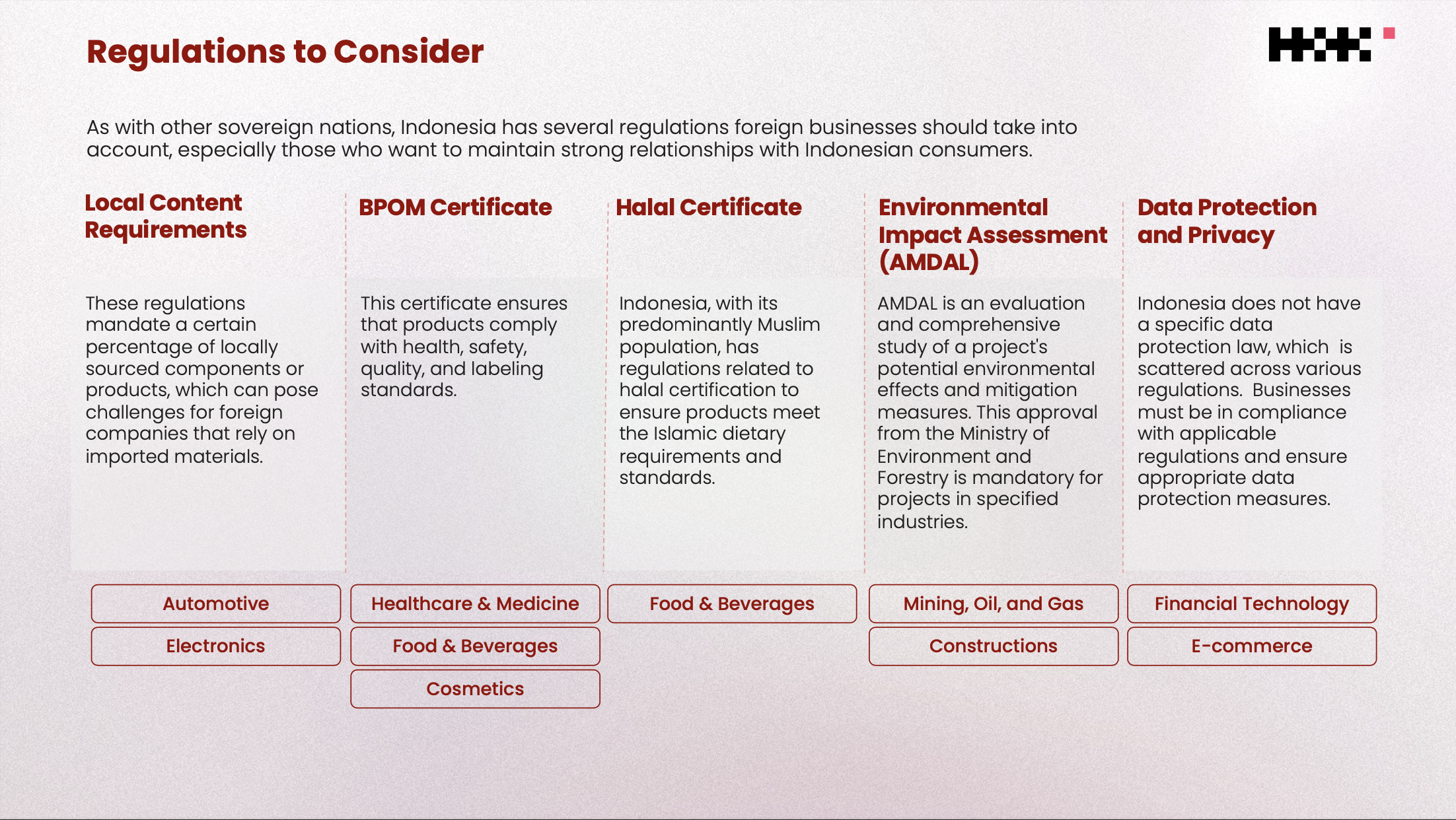 In Indonesia, local companies are more familiar with the country's policies and have a better understanding of consumer preferences and the business environment. To compete, Chinese companies need to identify suitable local partners and plan carefully in advance before entering the local market.
Corporate culture is also a key factor for Chinese companies when entering the local market. According to Admardatine, interpersonal relationships and mutual trust are essential in Indonesia's business world, and business decisions are often influenced by personal relationships. Trust, respect, and harmonious interactions form the foundation of business-related exchanges. Additionally, Indonesia's culture may emphasize respect for authority, where business decisions are often made by managers.
The China Hub model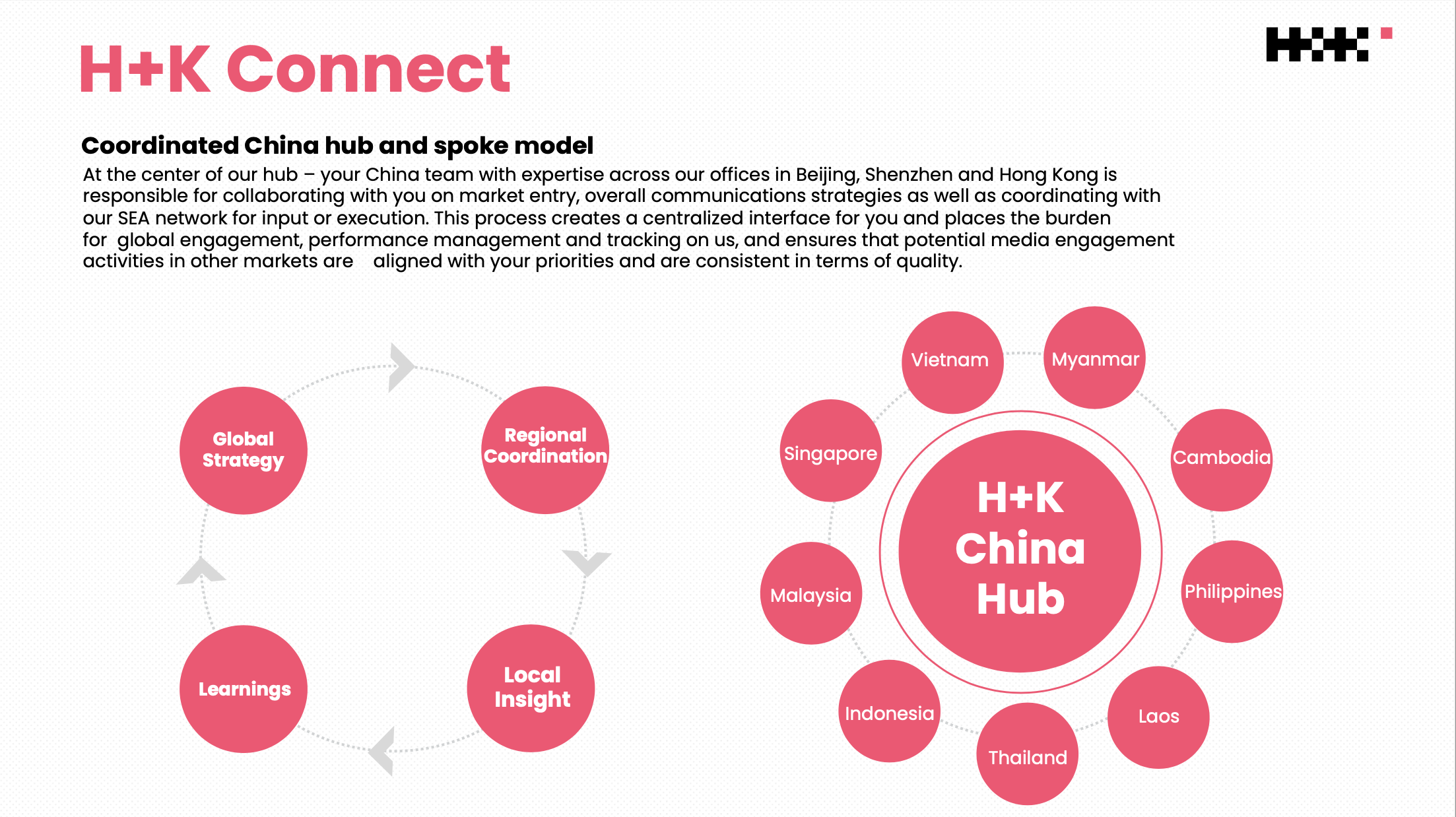 As a leading international public relations company, and the first of its kind to enter China, H+K holds deep expertise in the Southeast Asian market and understands the needs of Chinese companies. Utilizing its China Hub model, H+K's offices in Beijing, Shanghai, Shenzhen, Guangzhou, and Hong Kong offer in-depth support to Chinese companies in various areas including pre-market entry, public communication strategies, and more. The company also connects its clients with resources in Southeast Asia, facilitating the execution of projects in the region.
For more information about H+K and the support it can provide to companies expanding into Southeast Asia, download the event report here.