Tencent (HKG: 0700) has just consolidated its control over China's game livestreaming market after raising its stake in the Twitch-like service Huya (NYSE: HUYA) to 36.9% to become its largest shareholder by paying its parent company YY Inc. (NASDAQ: YY) USD 262.6 million for Class B ordinary shares on April 3.
The Shenzhen-based Chinese social media and gaming giant already owns a 38% stake in Douyu, China's No.1 game livestreaming player by monthly active users. After assuming control in the country's game livestreaming duo, Tencent was expected by local industry experts to be able to rebalance the sector, especially if Tencent merges Huya and Douyu.
SEE ALSO: Tencent folds game live-streaming investees Huya and Douyu under one roof to avoid sibling rivalry
Interestingly, after the early-April deal when Tencent replaced Huya's chairman of the board with its own manager Huang Lingdong, Huya CEO said that the company would remain independent in an internal letter.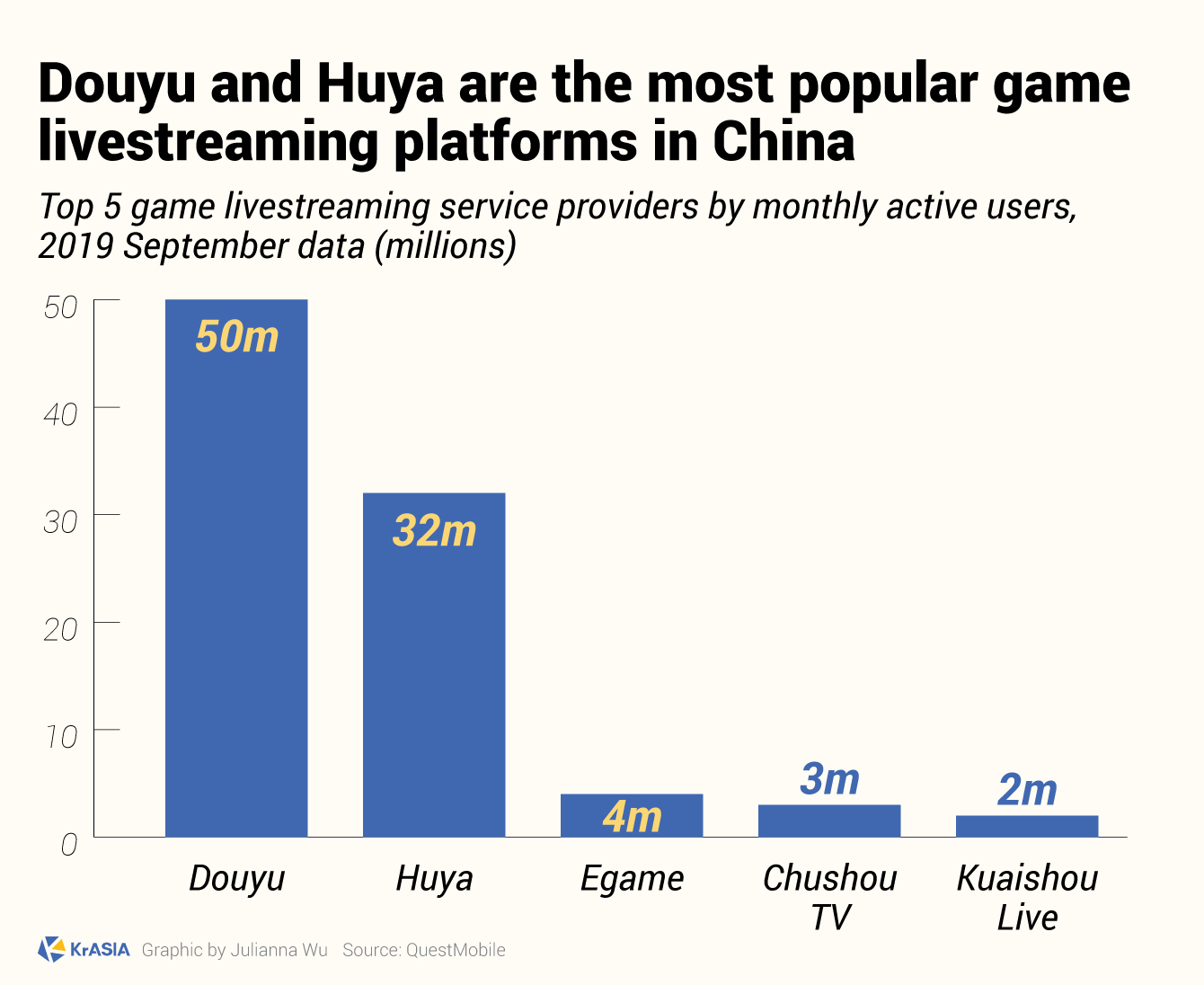 Besides Huya and Douyu, Short-video app Kuaishou is also developing its own livestreaming services for online games, while video-streaming platform Bilibili spent USD 113 million for a three-year exclusive deal to broadcast the League of Legends World Championships, a flagship event in esports, in China. Tencent has also invested in both Kuaishou and Bilibili.
However, livestreaming is only a small piece of Tencent's gaming empire. As the largest game publisher in the world, the company owns Honor of Kings, the planet's most lucrative and popular mobile game, along with many international hit titles like League of Legends, and PlayerUnknown's Battleground. The company also runs esports tournaments and is at the frontier of cloud gaming in China.
In the fiscal year of 2019, Huya generated USD 1.2 billion in total revenue, up 79.6% from the previous year. Net profit was USD 67.2 million, a successful turnaround compared to a net loss of USD 274 million in 2018.