Nice Tuan, a Chinese grocery e-tailer that plays on social e-commerce characteristics, recently bagged USD 18.4 million in its C1 fundraising round with a USD 814 million post-investment valuation, reported KrASIA.
Nice Tuan is one of the many online groceries and fresh produce platforms that target China's community dwellers and leverage on functions like group buying to break into an untapped market. However, those platforms more or less have been experiencing some obstacles along their development paths.
Then came the COVID-19 pandemic locked down many parts of China, turning homebound citizens to online platforms for groceries and food supplies, and giving Nice Tuans the much-needed boost asthe country embracing fresh produce and grocery e-commerce as a new part of its digital life. In the past month, investments in the sector surged as investors believe that online grocery delivery growth will persist in the post-virus era.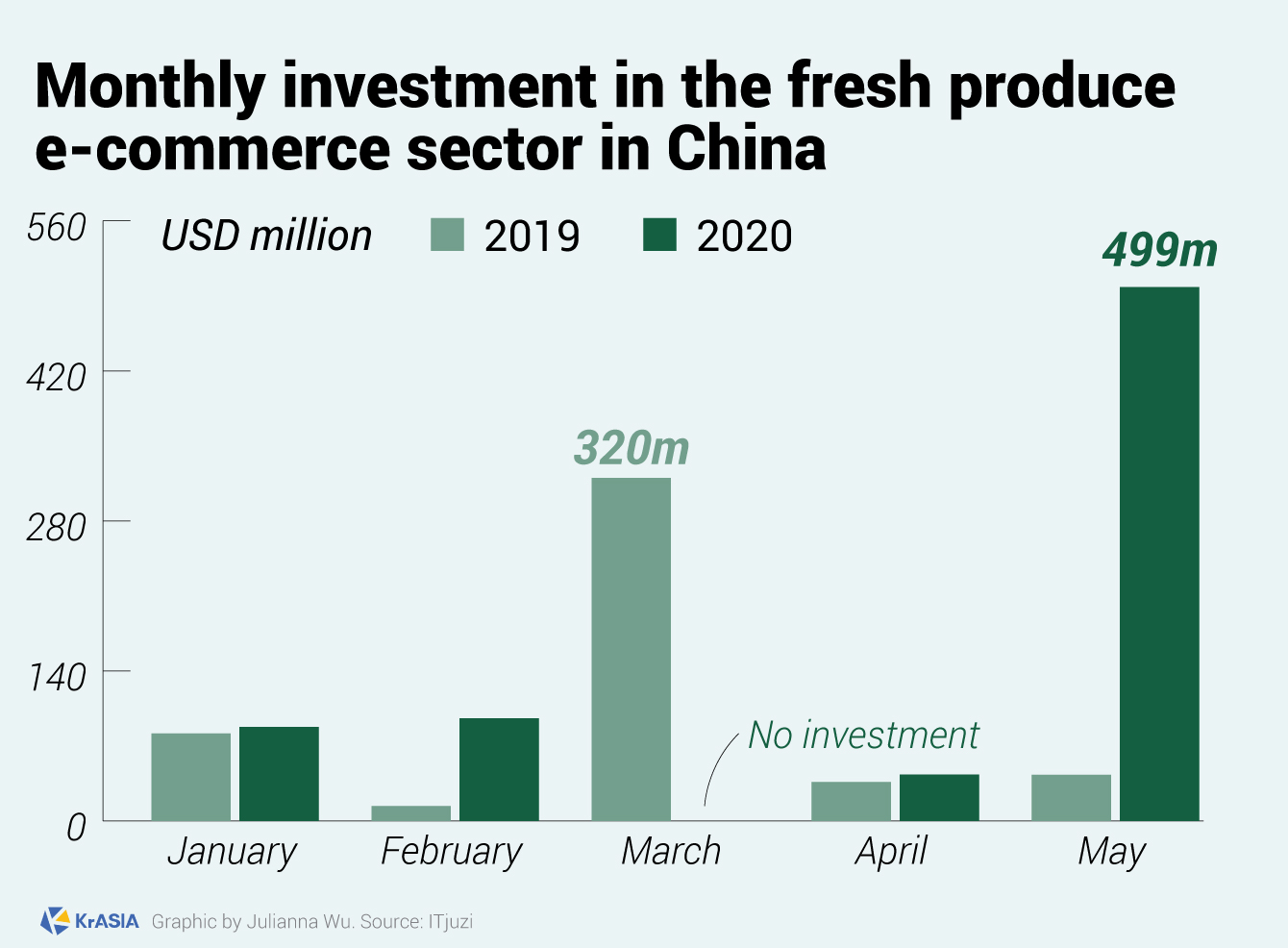 Last week, Miss Fresh's founder claimed on GGV Capital's podcast that the startup saw its Gross Merchandise Volume (GMV) triple in February and March, following Bloomberg's earlier report that the company had secured a USD 500 million investment.
Notably, Nice Tuan operates a different business model compared to typical grocery e-commerce firms like Miss Fresh and Alibaba's Hema, it hires local residents as "group leaders" to collect orders from nearby neighborhoods and source group-purchase groceries.
It also doesn't just sell fresh produce, but also home appliances and other household necessities.
As one of the only grocery purchase options available in many Chinese cities during the coronavirus pandemic, especially in the epicenter of Wuhan, Nice Tuan managed to reach a GMV of USD 91.3 million in April with as many as 1.6 million orders a day.
Five months into 2020, the Beijing-based company already closed two rounds of financing totaling USD 170 million from notable investors like Alibaba, Qiming Venture Capital, and GGV Capital.