Home to over 650 million mobile gamers, China will have 70% of its online gaming market taken by mobile games in 2020, according to estimates by market researcher Analysys. Boosted by solid growth in 2019 and a national lockdown that led to millions stuck at home turning to online games, Analysys said in its recent report that mobile gaming will cross the 70% benchmark earlier than expected, while other types of games, including console and web games, will continue to see their share drop.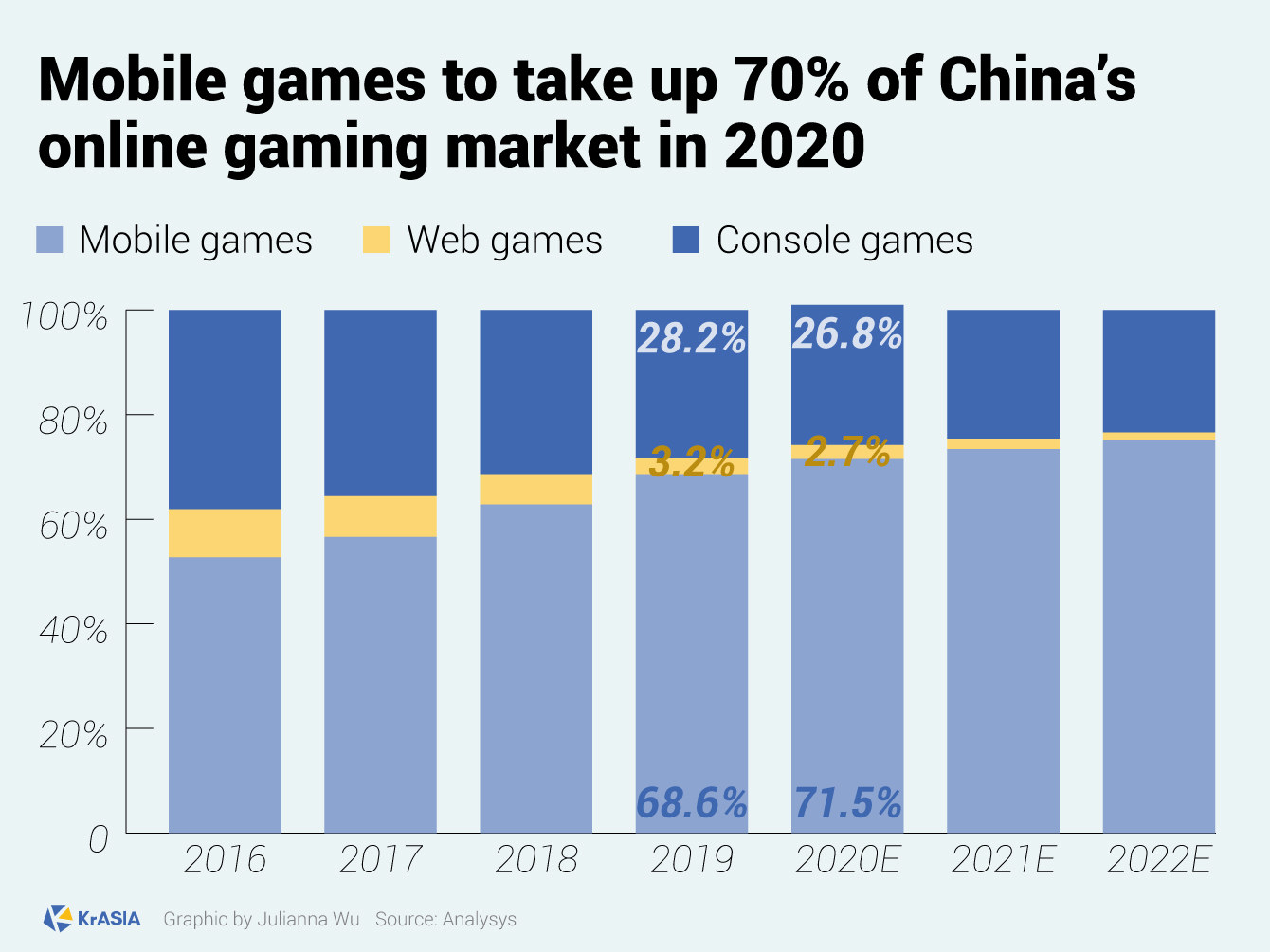 Last year, China's two biggest game publishers, Tencent (SEHK: 700) and NetEase (NASDAQ: NTES),  dominated more than 60% of the RMB 185 billion (USD 26.2 billion) mobile gaming market, said Analysys.
Tailing the two long-time gaming giants, Sanqi Interactive (SZSE: 002555), founded in 2011, saw its market share grow from 2018's 6.5% to 2019's 10.4% after the release of a couple of successful games in the first quarter of last year.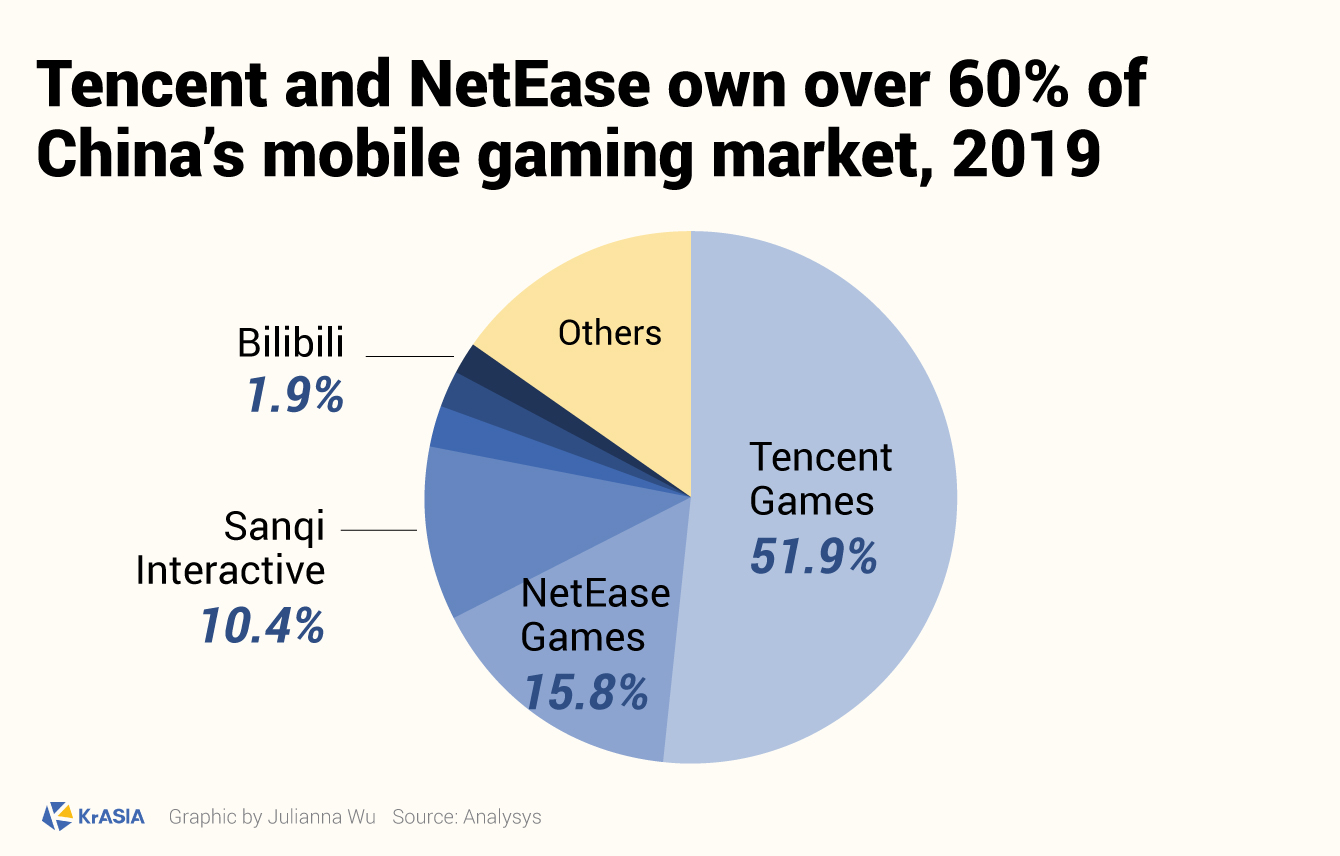 Online entertainment like mobile gaming experienced a surprising boom in the past few months as hundreds of millions stayed home to combat the spread of coronavirus.
Chinese users spent 9.46% more time on mobile games in January 2020 compared to the last year, hitting the highest level of total mobile gaming time since 2018, said in the same report, without revealing the actual figure.
Another market data provider, Questmobile, also recorded 36.4% and 66% daily active user increases for Honor of Kings and Game for Peace, respectively, which are the two most popular games in China.
Among all popular games, casual games pulled the highest increase in terms of the total gaming time, with 44% of users' gaming time spent on card games in January 2020. This figure merely surpassed 30% at the same time in 2019, said Analysys.